I've had Argentine ants invade my apartment pretty badly about three times now. Luckily they haven't gotten to any of my ant colonies yet, but I'm sure it's just a matter of time. I'm now working on some feet for my ant cabinets that should guarantee this will never happen.
I got twelve 3/16 inch thick steel triangles and sanded the edges down smooth.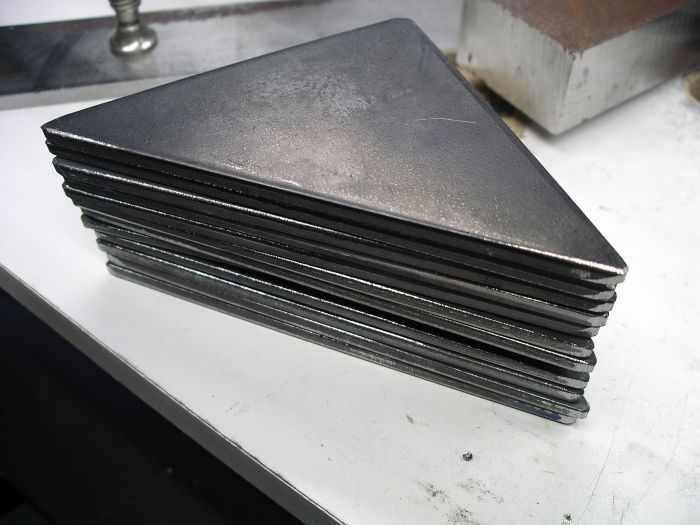 Drilled pilot holes.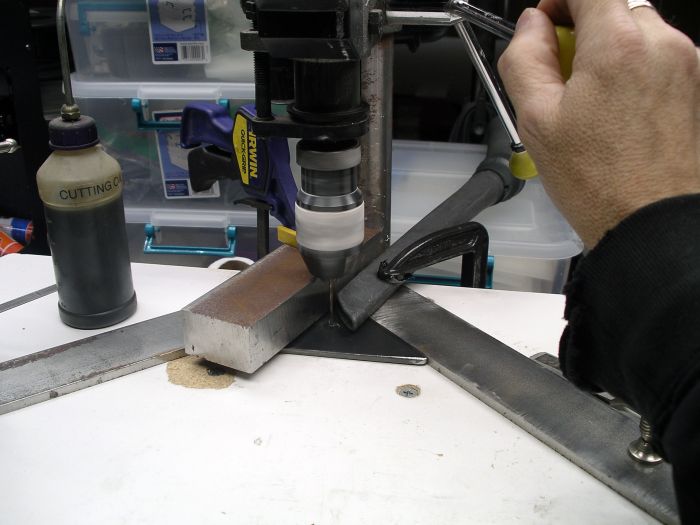 Once the 5/16 inch holes were drilled, I used the drill press as a holder to get the tap started perfectly perpendicular.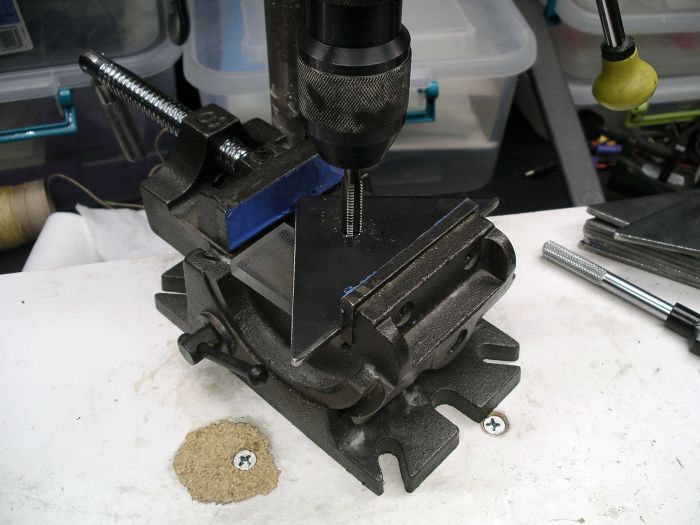 Finished tapping the holes for the 3/8 inch bolts that are going to go in them.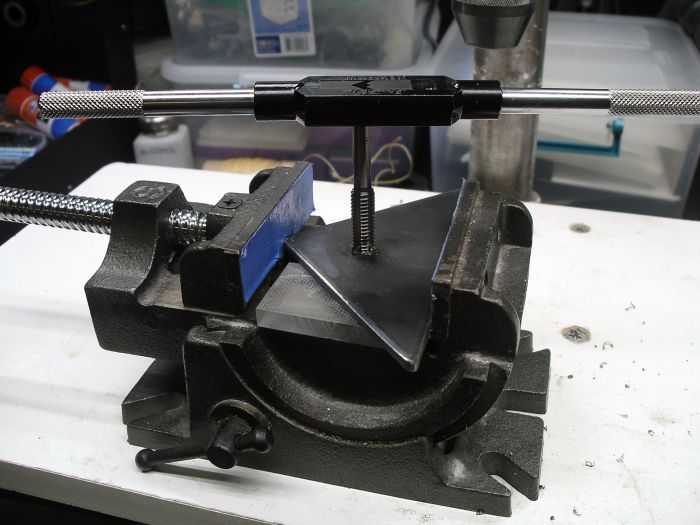 All tapped and ready for the next step.