Okay, so since a few people have asked, I decided to put this together real fast. So here is how to upload pictures to the gallery on Formiculture.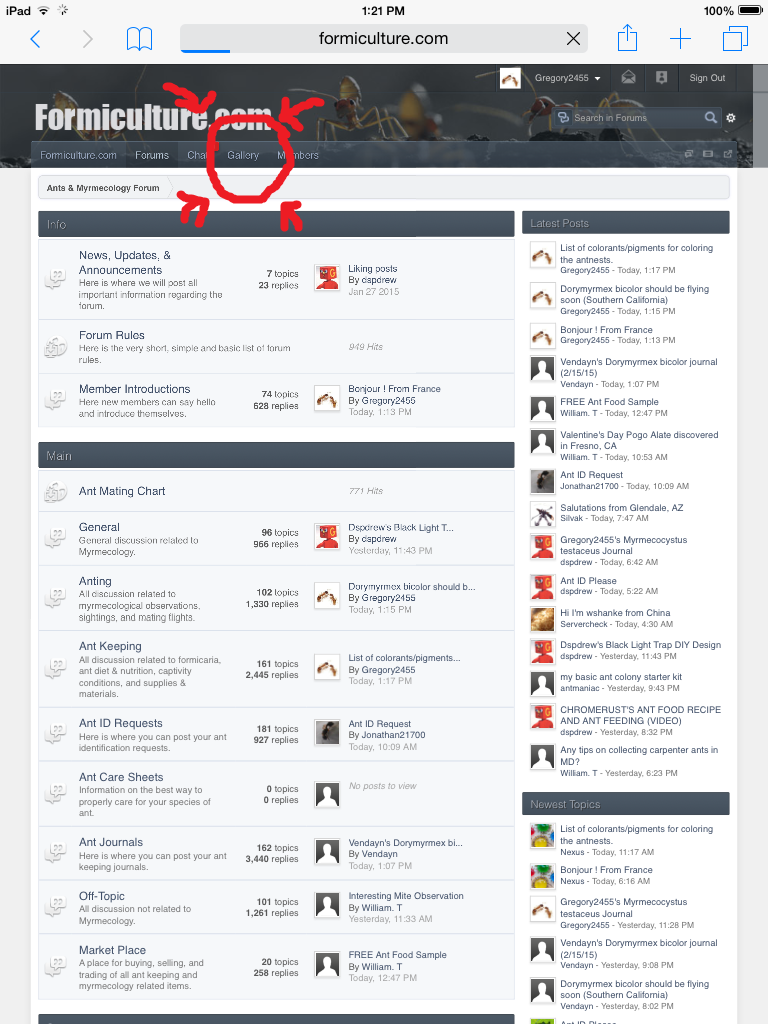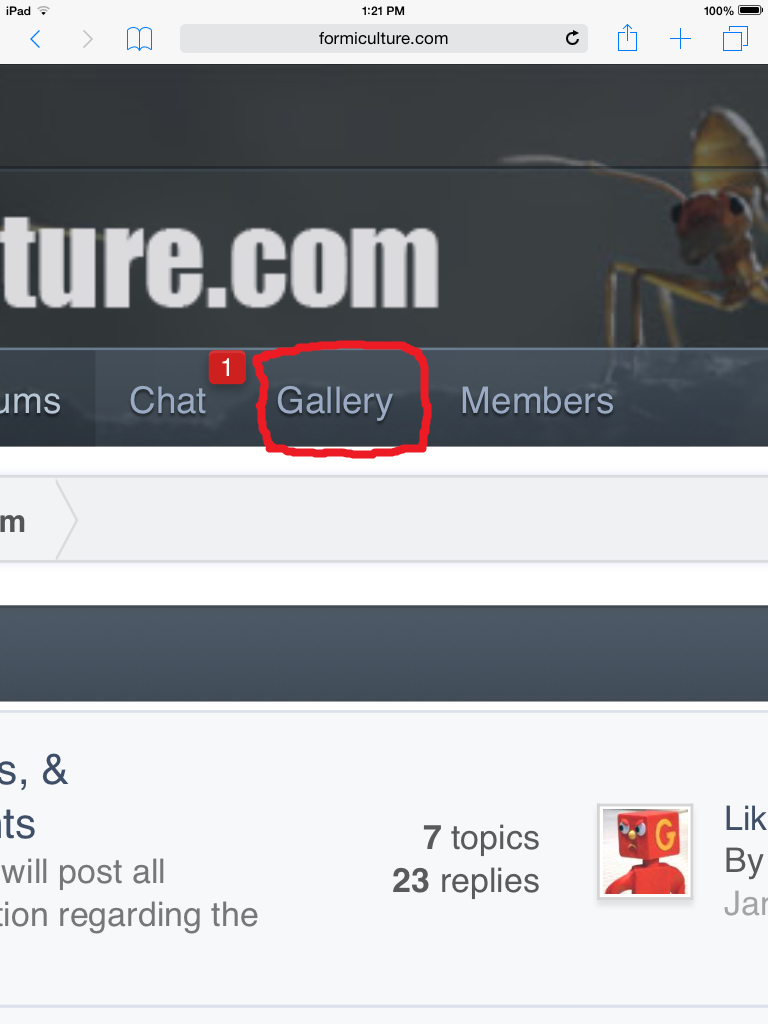 Step One: Go into the gallery, by selecting on it on the community index (Home Page).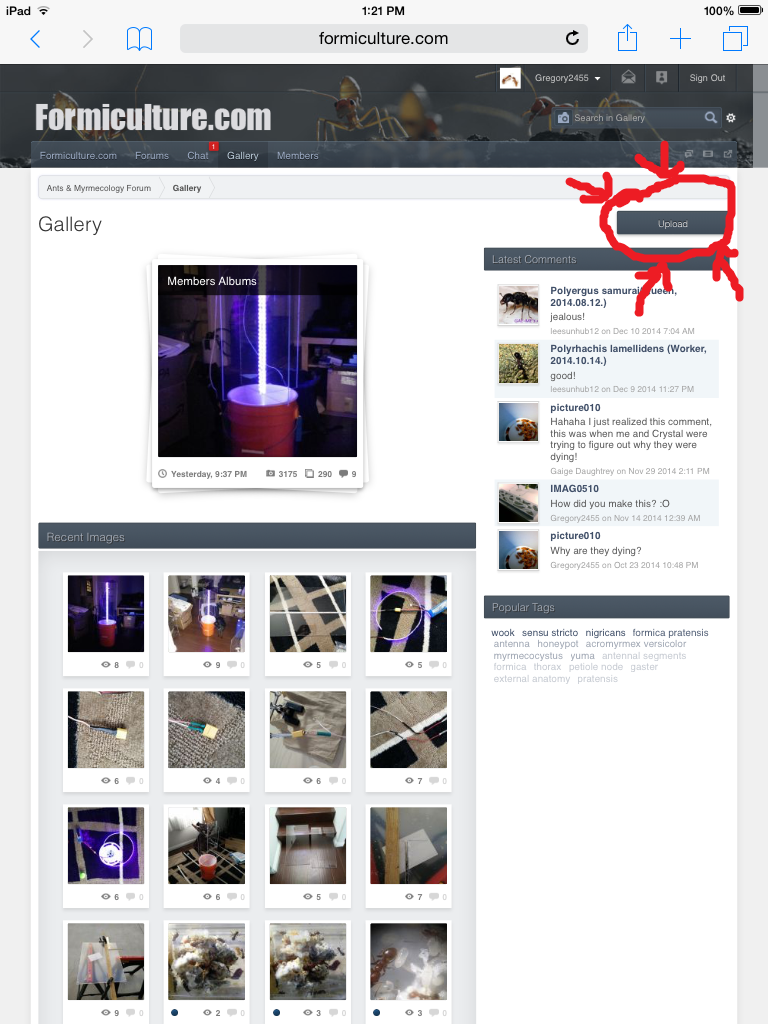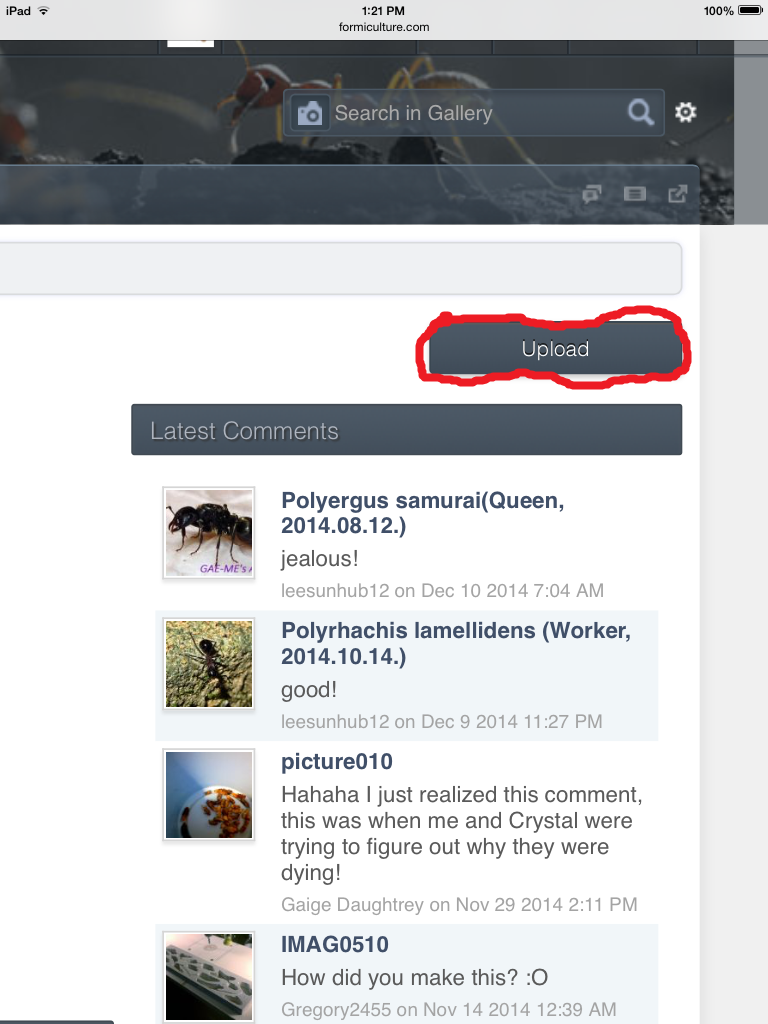 Step Two: Select the upload button in the top right of the gallery.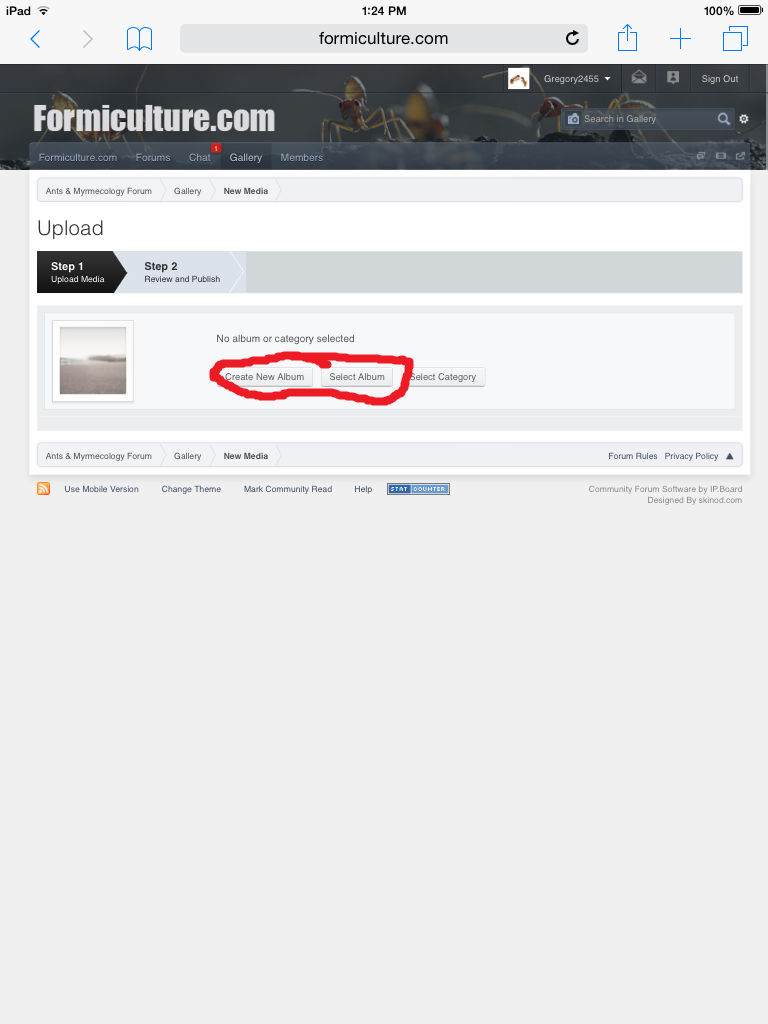 Step Three: Either make a new album, or select one that you have already made.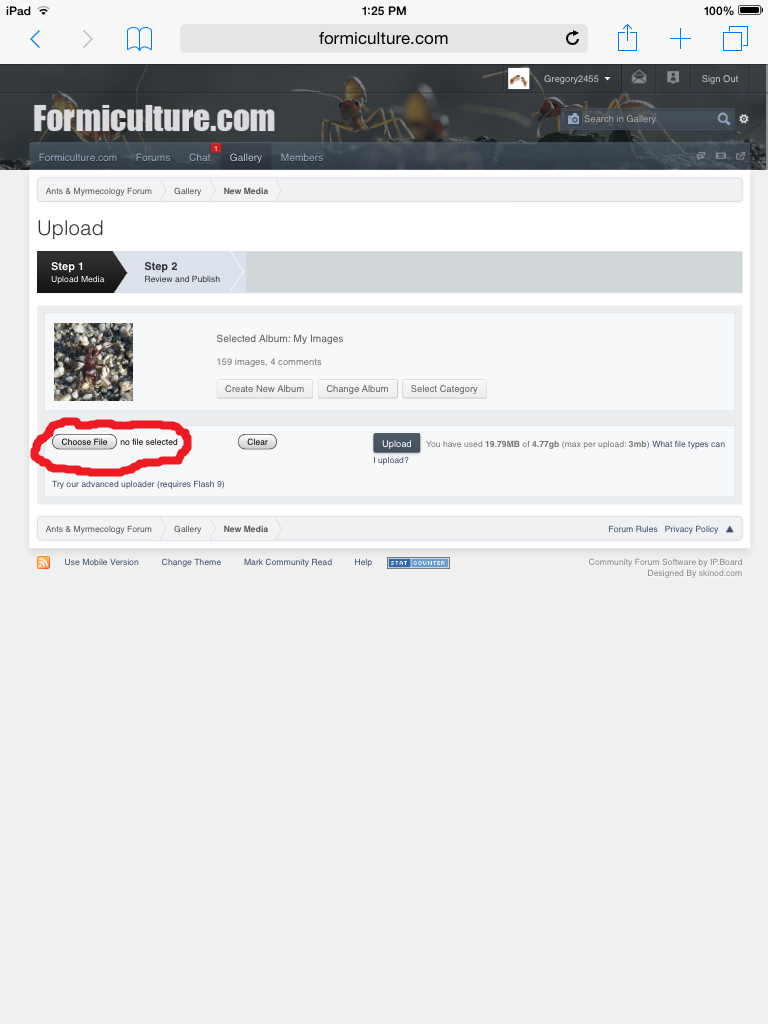 Step Four: Once you picked the album you want to upload images too, you choose the image from your computer.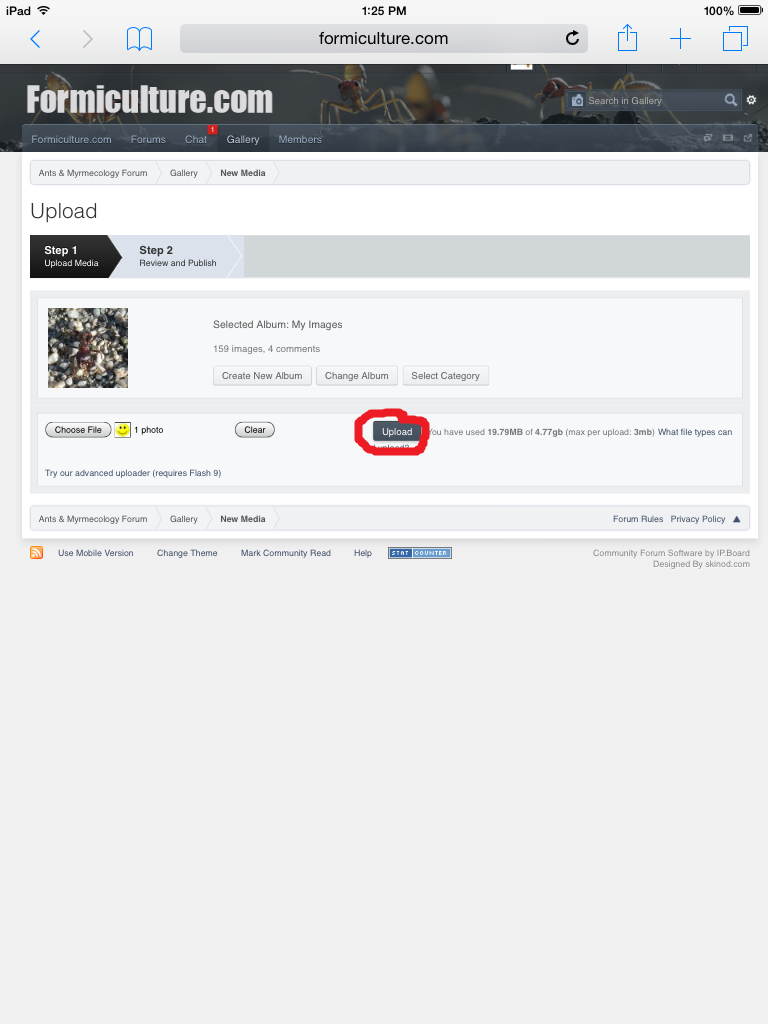 Step Five: Upload the image.
Step Six: Repeat steps four and five with all the images you want to upload. Note that you can only upload a certain amount of images at once.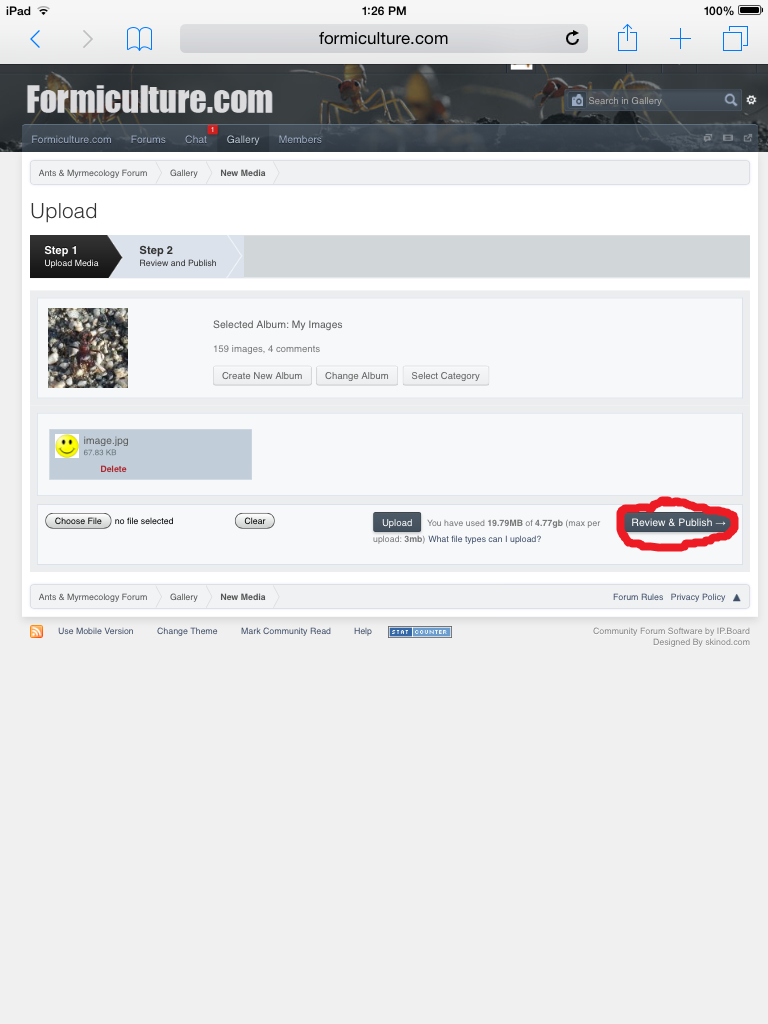 Step Seven: Once you have uploaded all the images you want uploaded, select the review and publish button to review them all and edit their information if needed.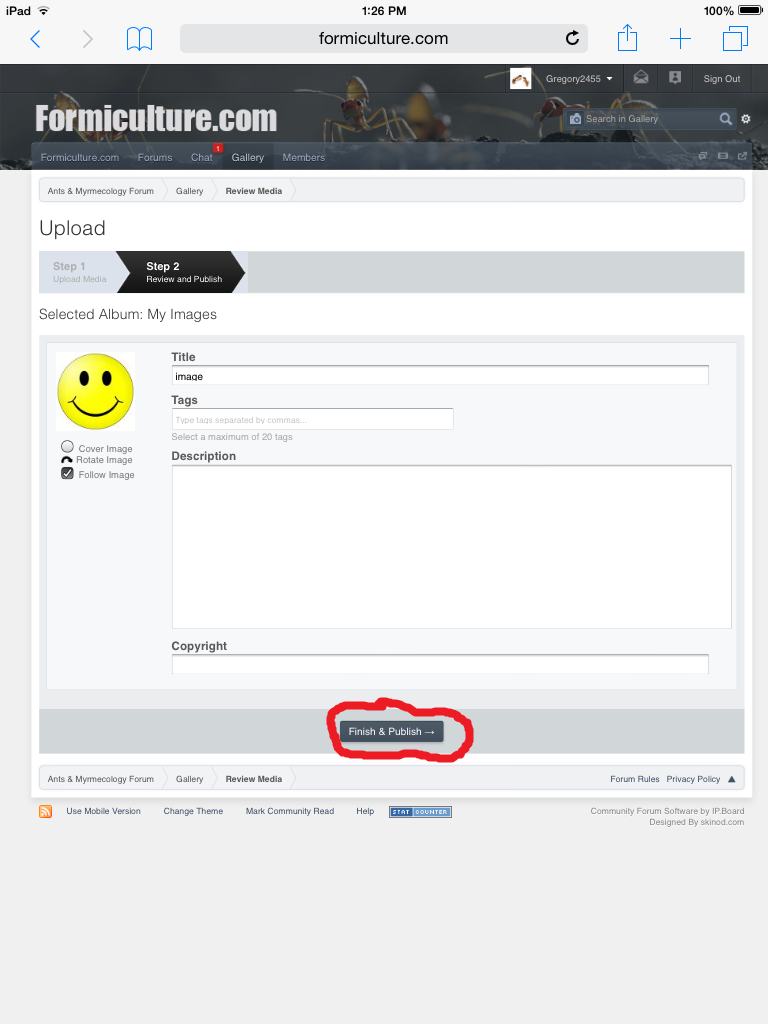 Step Eight: When you are happy with it, then select the finish and publish button.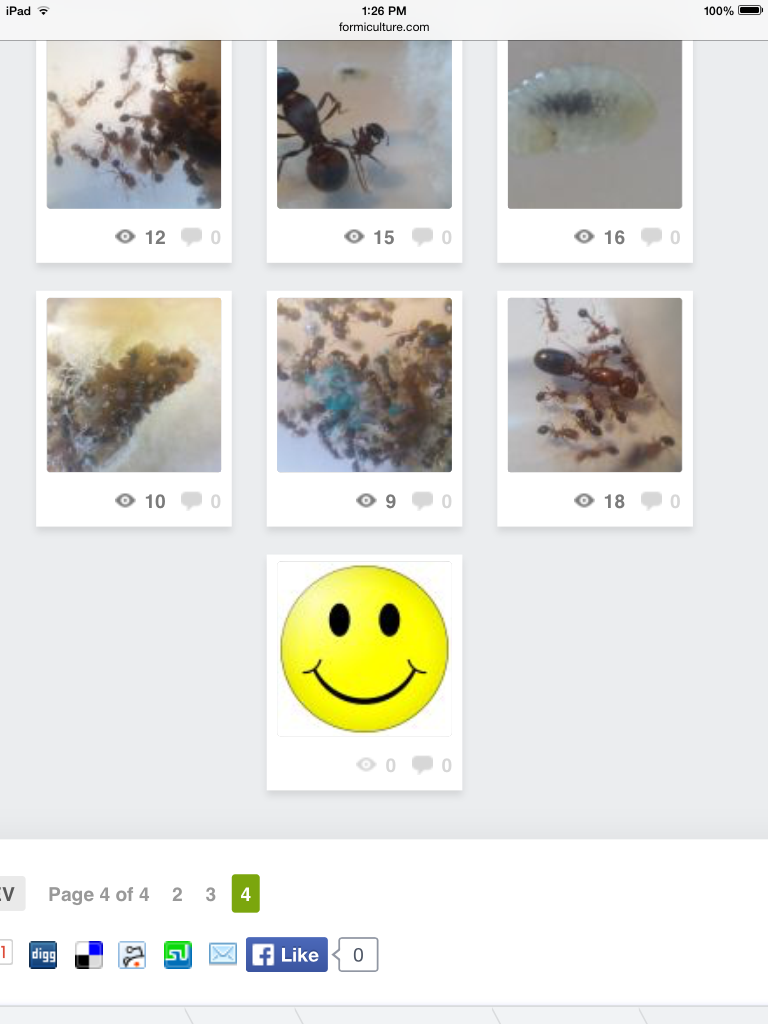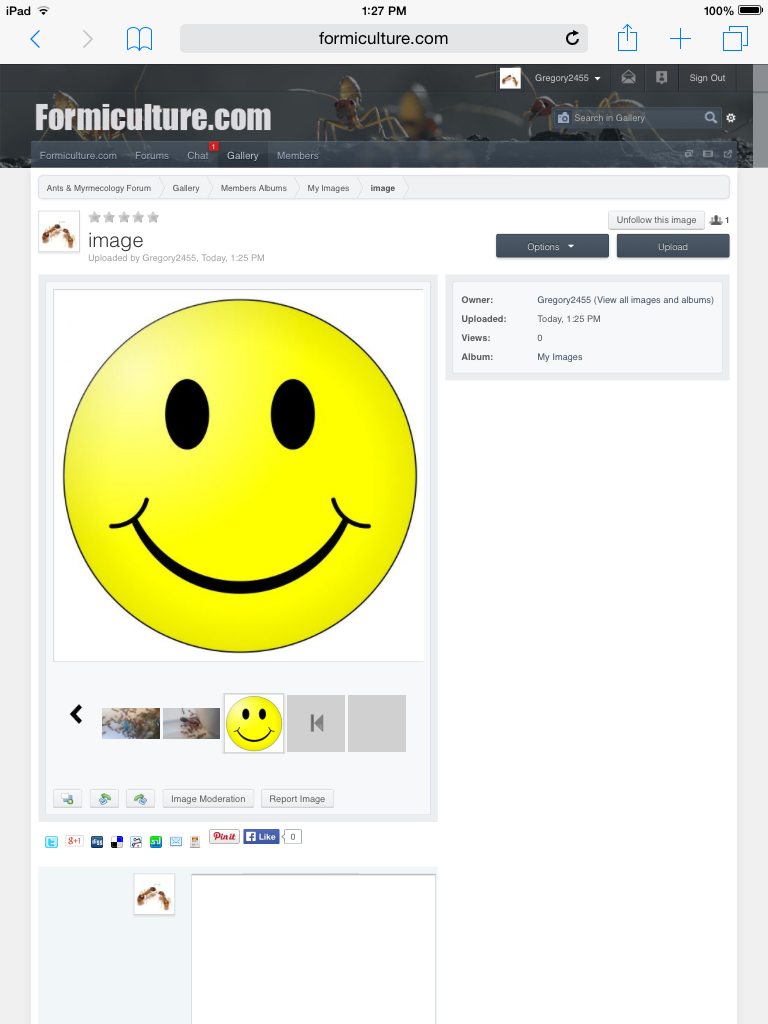 Congratulations! It is now uploaded.
To put it into a post or thread, right click on the image in your album, and select 'Copy Image URL' and then paste the URL into your post. When you post it, the forum will automatically show the image instead of the URL.
Edited by Gregory2455, February 16 2015 - 2:20 PM.