Purple's Carpenter Ants
I recently got back into ant-keeping and bought a few queens. I wanted to use this journal to keep myself on track with maintenance. I never created a journal before, so I wanted to try that out as well.
The queens arrived a few days ago. One test tube has a Camponotous Hyatti queen. The second test tube has two Camponotous Clarithorax queens. The queens are still in their founding stage and have eggs laid. Their setup are placed on top of a heating cable, and with a couple of rags. The queens seem to be very relaxed to disturbances such as light and vibration. This is a pro for me, since I can get bit clumsy at times. I hope to see the brood development these upcoming weeks. Not the best pictures, but the brood is at least somewhat noticeable.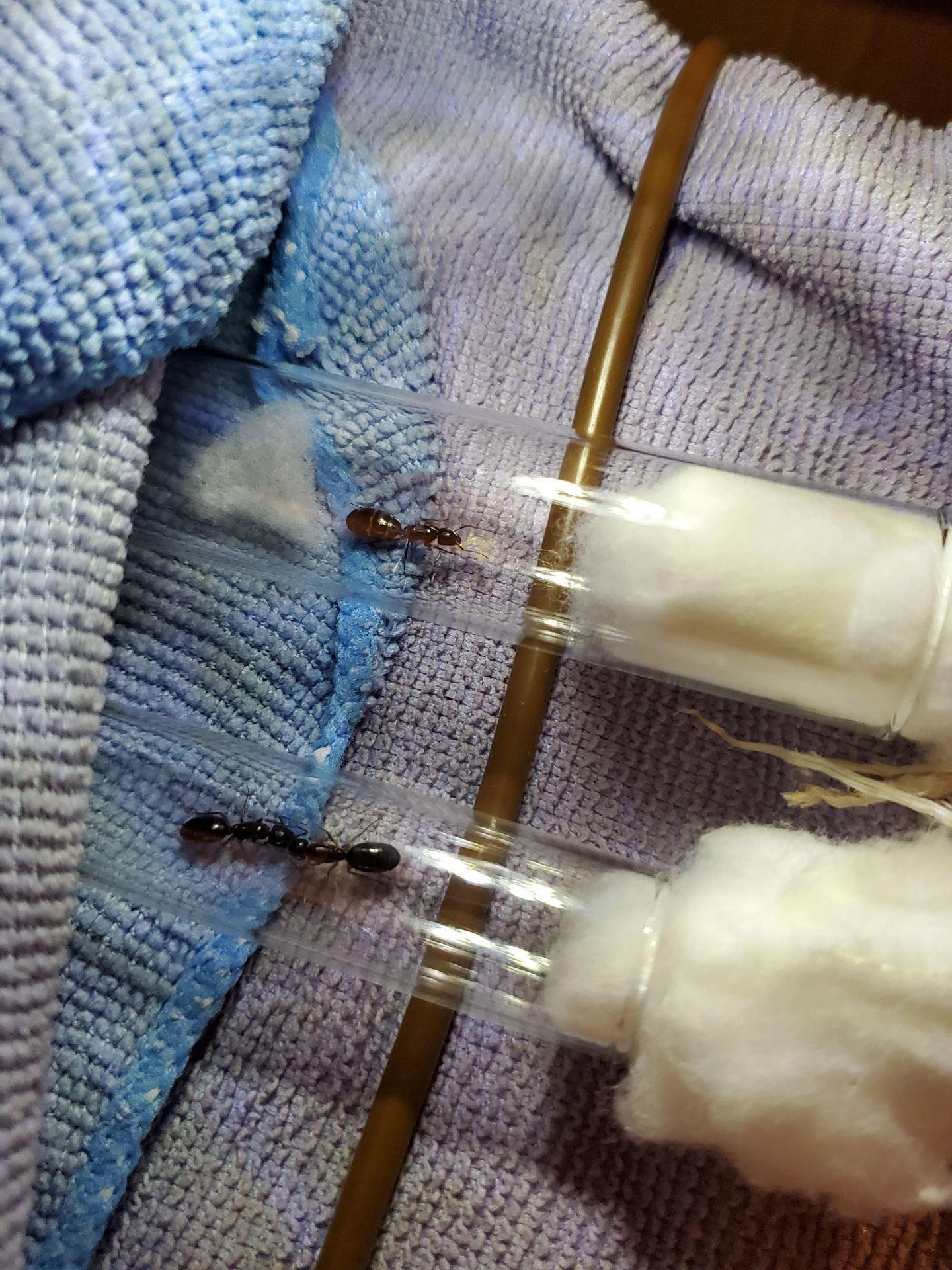 Camponotous Hyatti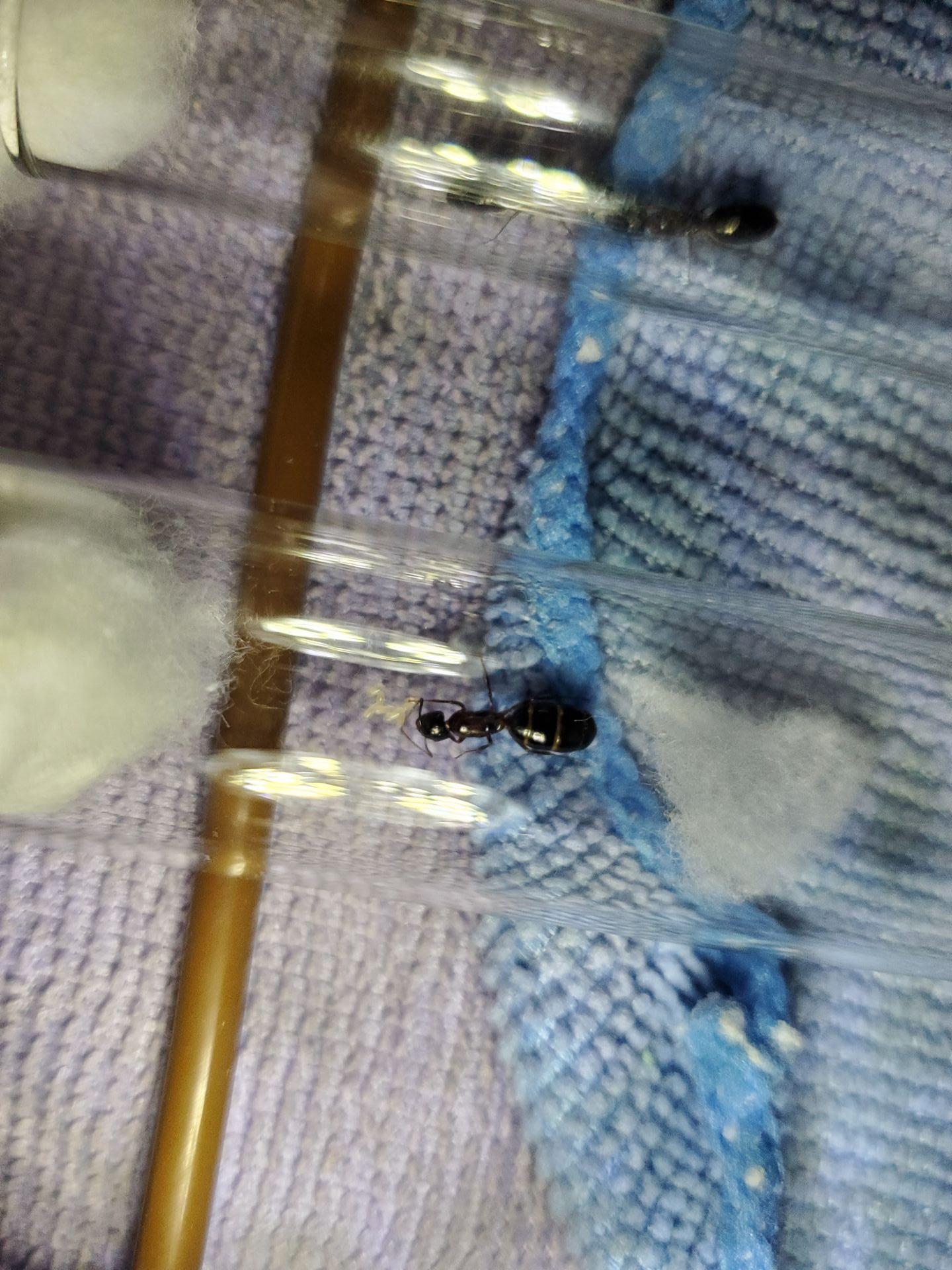 Camponotous Clarithorax