6-5-2015
I found this queen May 30th 2015 in Angelus Oaks, California. I was collecting
C. laevigatus
queens from giant downed trees in the forest, when later I found out one of them was
C. quercicola
.
1. Location of collection:
Angelus Oaks, California.
2. Date of collection:
6-5-2015.
3. Habitat of collection:
Pine/Oak Forest.
4. Length (from head to gaster):
16mm.
5. Color, hue, pattern and texture:
All black with brown at the tips of its legs and antennae; sparse gold hairs, numerous on cheeks; fairly dull.
6. Distinguishing characteristics:
No clypeal carina; large head; elongated eggs.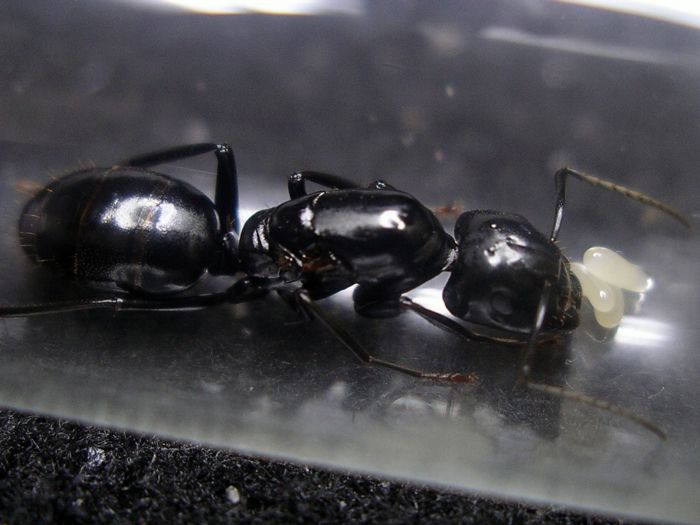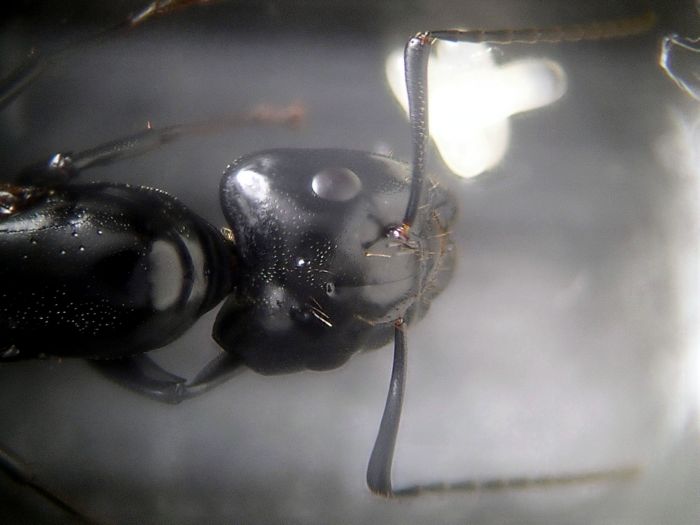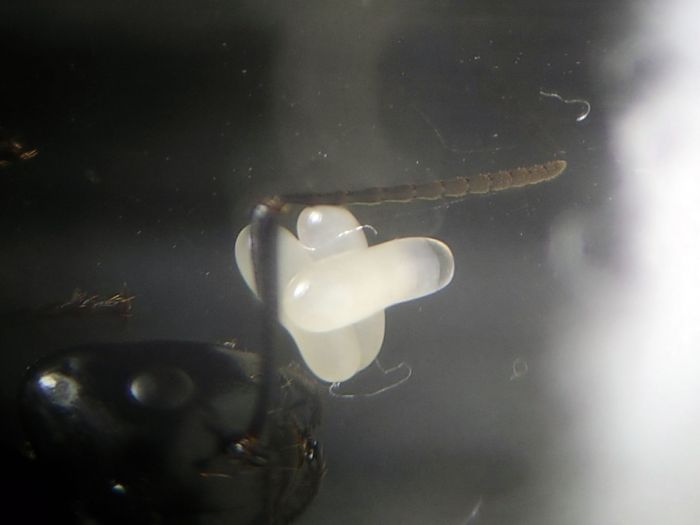 About three days later, this queen laid three very elongated eggs, similar to those of
C. laevigatus
.