I caught this Tetramorium Immigrans queen about 6 weeks ago, and I have nanitics as of yesterday. Bear in mind this is my first colony ever, so please don't get too harsh in the comments, I know I'm bad at this. So back to the journal: I got home from a trip to southern Colorado to find that my tetramorium's pupae had finally eclosed. I was super excited, because the eggs took almost 2 months to mature to adult workers, most likely due to temperature. I immediately hooked up their test tube to an AC test tube portal, and put some honey water and a wet cotton ball, so they'd have food and a cleaner water source. I checked up on them about an hour later, and not one of them had moved even a millimeter. I decided the new, wide open space was stressing them out, so I removed the test tube and plugged it back up. I was worried that the queen was going to starve because the eggs took so long to mature, so I put some more honey water directly into the test tube. A nanitic slowly wandered over, and appeared to cram her entire head into the honey water. I thought she drowned, and when the queen came over and did the exact same thing, I thought I had just killed my first colony. Luckily I saw the queen's antennae wiggling, which stopped me from hiding in a corner coming to grips with what I had just done. The queen stayed in this position, drinking honey water, for an hour and a half. She must have been extremely hungry, and I believe she napped a few times right next to the honey water pool. They're all doing fine right now, and my current plan is to re-attach the test tube portal when I see them exploring their test tube. This seems like it may be far off, seeing as all of the workers are hiding under the queen as I write this. I know this was a very long entry and I get if you all didn't read all of it, but I've left a picture down below of the queen and a worker eating. I'll update this when something interesting happens, but peace for now, and thanks for reading. -Spazmops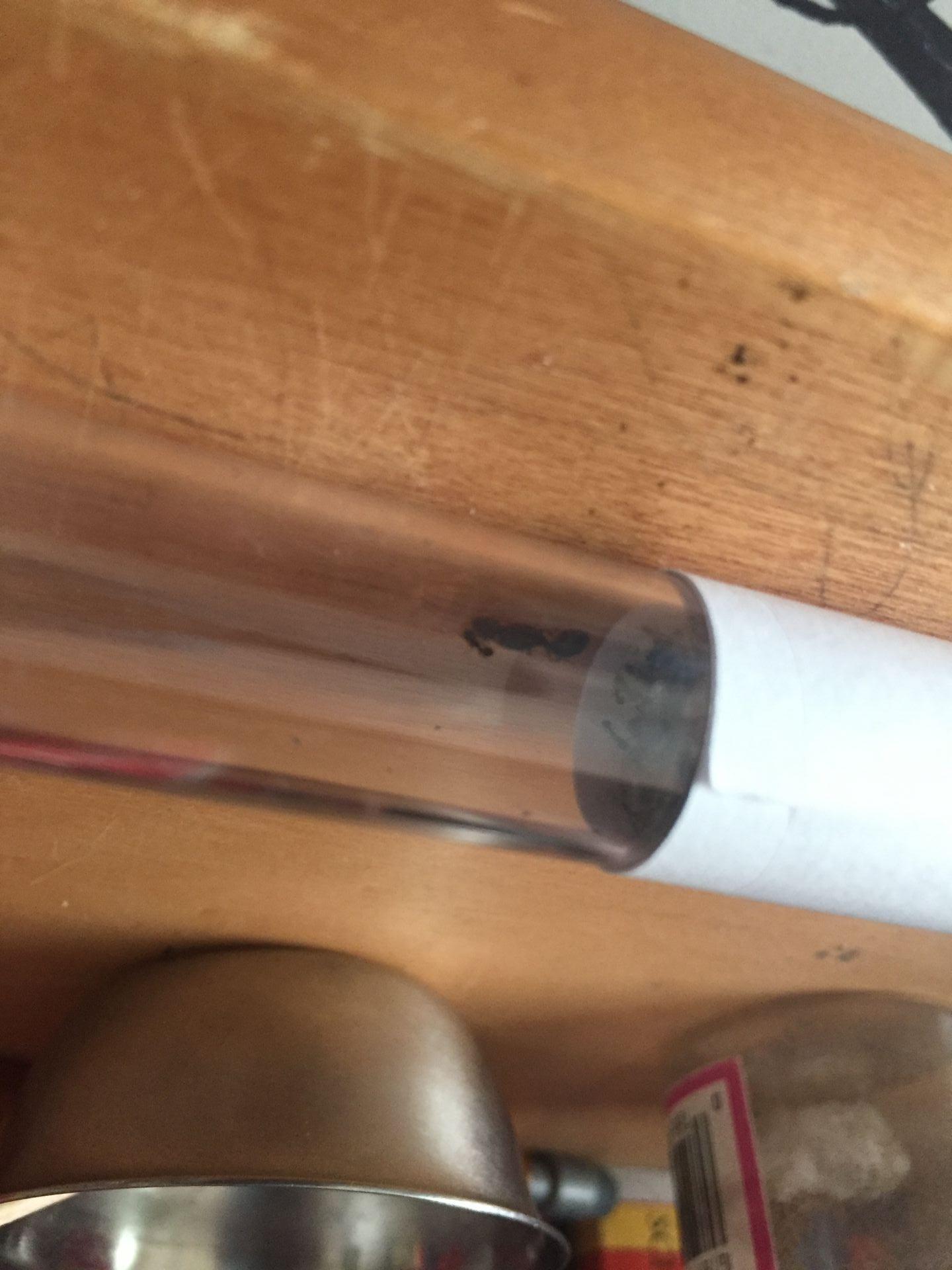 Post script: I don't know why the picture is inverted, but I'm just going to roll with it.
Edited by Spazmops, July 25 2020 - 8:31 AM.