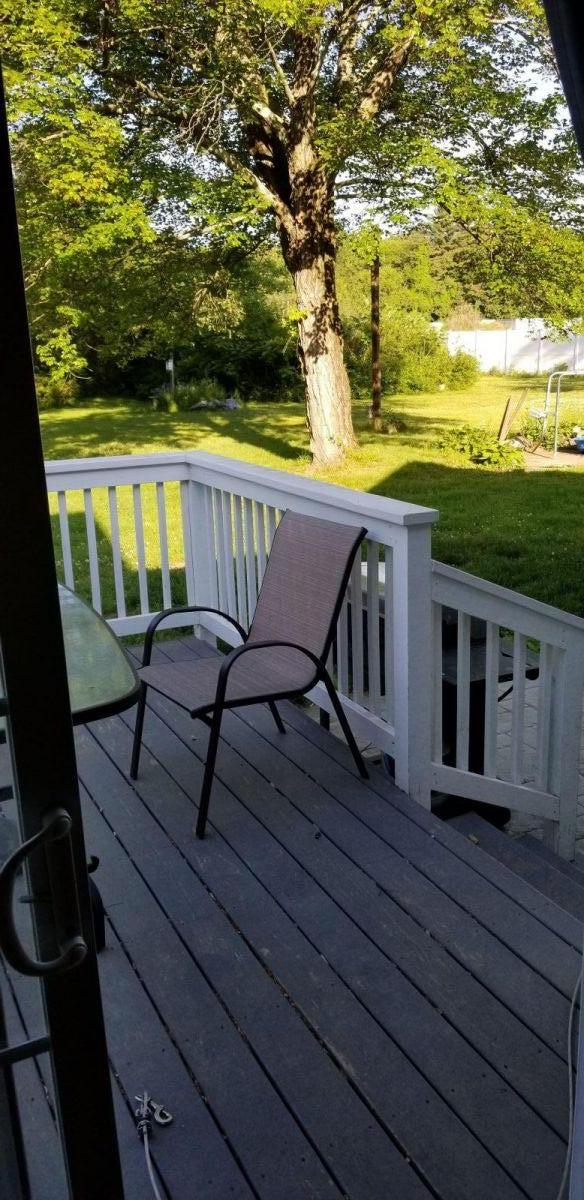 This is my spot apparently and I am starting to notice a theme here.
The first queen of each species I have caught were somewhere in this picture, AND I found them when I wasn't looking for queens at all.
Prenolepis Imparis landed on the table while I was taking a break after several hours of looking for ants.
I was standing at the top of the stairs when my first Lasius Neoniger landed on my shoulder, and then I caught 8 more. See my other journals for those stories, but most have eggs now.
So finally, the species I have been waiting for. The GOLIATH of ants around my parts. The epitome of ants as I think of them: Camponotus Pennsylvanicus
I had gone out several evenings looking for a flight. around 1830 and then 2000. On the warmest days so far in the year. Sometimes late at night I went out with a flashlight and nothing.
I had almost given up.
I was up late last night reading a new book, later than I should have been. My dog was begging to go outside and I begrudgingly got up.
Upon flipping on the light, I noticed in spot #3 of the picture a large black bug scurrying across the deck. I instantly recognized her.
I had no time, and I jumped on her, cupping my hands in hopes she would crawl into them. For some reason she complied and I ran back into the house..
Thankfully I had test tube setups stashed everywhere ready to go. In she went and I even stuffed in some extra cotton because I heard they can be cotton pullers.
She is in the dark at the moment and I am extremely excited but I will give her a few days and snag some pics this weekend!
I go the flashlight out and did a sweep around the house and didn't find another unfortunately, I have heard there is a high mortality rate in captivity for this species. Wish me luck!