This is an attempt to keep track of progress made on the various pieces of equipment I have been working to create myself, the largest and most involved of which has been dubbed the "Schermicarium" by my partner in this endeavor. This is not an effort to market my stuff, even if I do plan to potentially sell one day.
My initial goal was to reduce the cost of anting supplies for myself and possibly others. At the most, potentially selling to offset the costs of the hobby, nothing more.
At the very LEAST this has been a super fun experience and I am learning a lot.
I am working with a close friend who started designing in a 3d space and bought a small 3d printer. I downloaded a couple formicarium .stl files and sent them to him to print for me.
When he gave me the finished prints, I started to think of the possibilities. We started chatting about them, and he seemed confident he could tweak some of the things I didn't like. I sent him over my notes and he printed me a new one. It became a cycle of notes, tweaks, and prints.
It all started out with a formicarium STL from "Ants Mexico". This is essentially a rip of the AC hybrid nests without any laser cutting. It is intended to have a mesh screen of some sort to allow humidity in.
My first change was the layout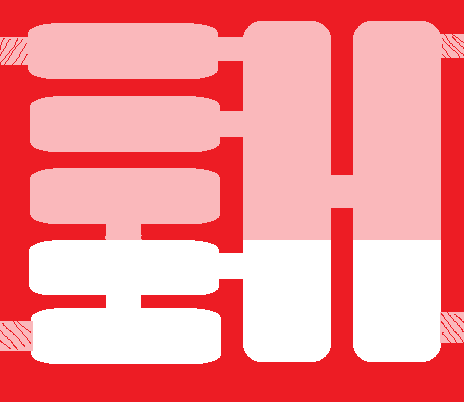 I felt a variety of smaller and bigger chambers would allow them to choose.
These small changes continued over the course of many versions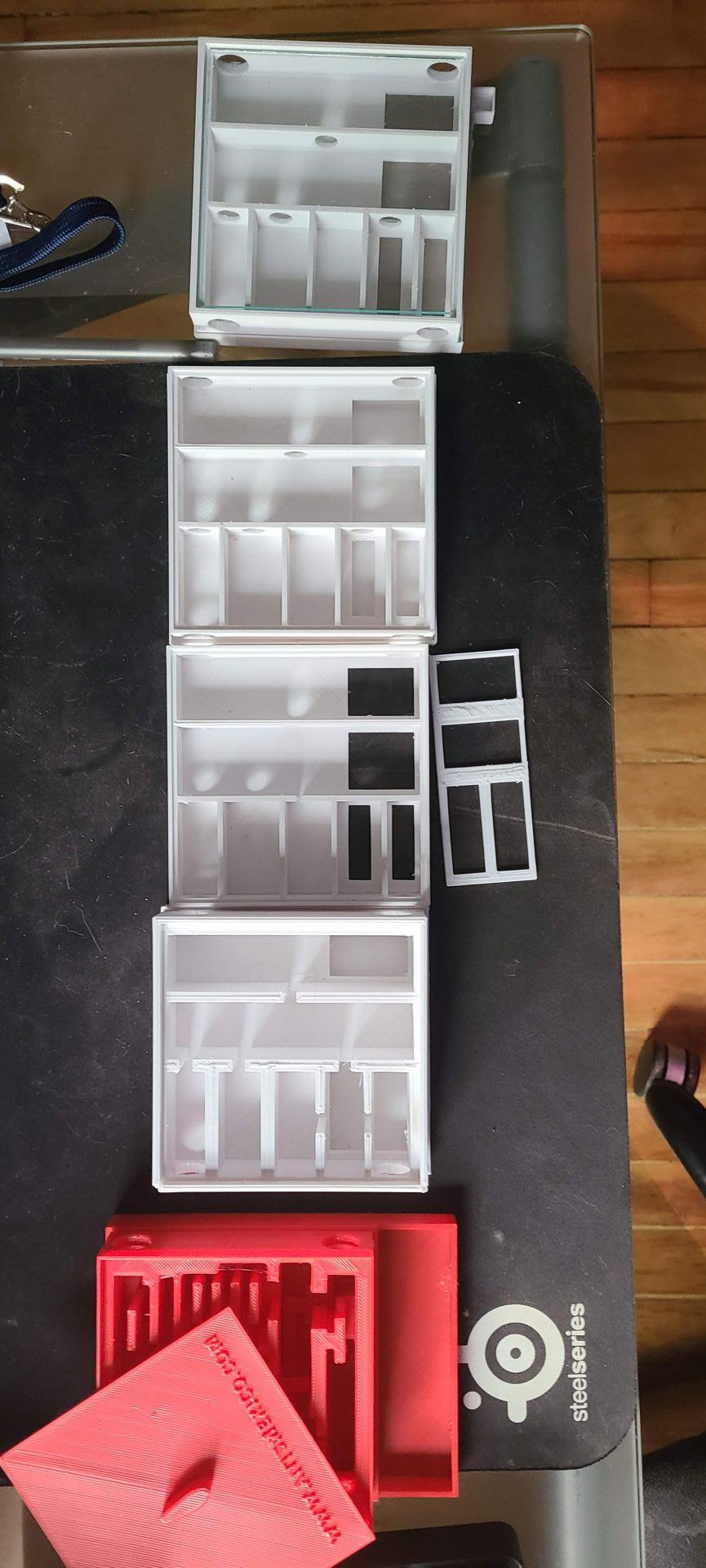 Thinning out walls, changing port hole to snuggly fit the bigger vinyl tubing.
We removed, then re added a small fill tray for water and redesigned the top.
Once I felt like we had a usable version, I cut some glass, built a quick cube outworld and put my tetras in it.. They are still, as of now, thriving in it.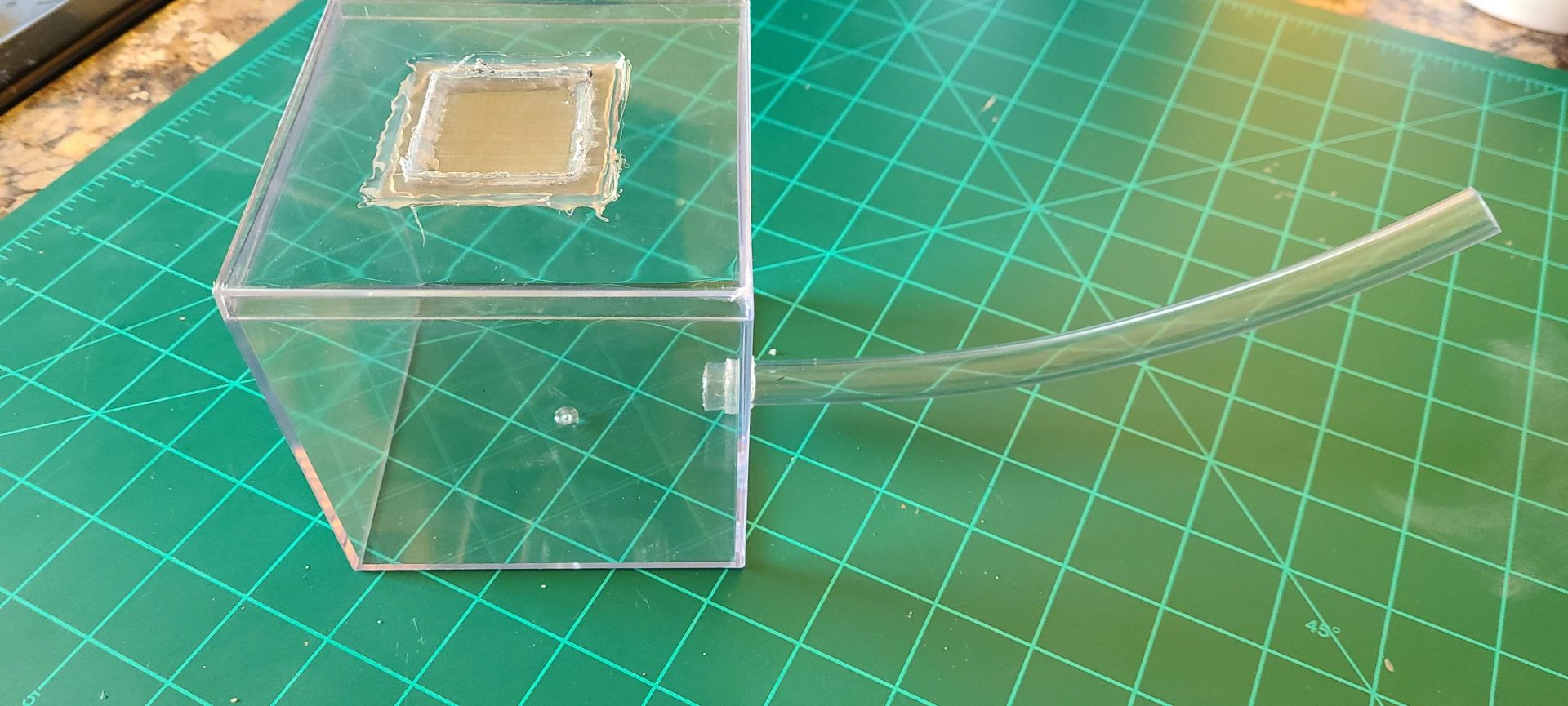 Edited by Scherme, February 10 2021 - 11:14 AM.