Camponotus yogi ID [Chaney Trail, Altadena CA 1-28-2018]
Started By
nurbs
,
Jan 29 2018 12:48 PM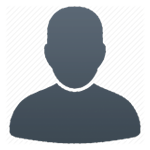 Best Answer gcsnelling , January 29 2018 - 3:48 PM
Can you post some additional shots of the yogi?
Go to the full post

#41
Offline

-

Posted May 15 2019 - 8:00 AM

Yeah I think these should be reclassified to Colobopsis yogi.


My journals: My shop: Tennessee Anting Thread:

Aphaenogater tenneseenis Ant_Dude2908's Antkeeping Supply Shop Tennessee Anting Thread

Ants I've found (in TN) : Aphaenogaster rudis, Aphaenogaster tenneseenis, Brahcyponera chinesis, Camponotus subbarbatus, Camponotus chromaiodes, Camponotus pennsylvanicus, Camponotus snellingi, Crematogaster ashmeadi, Crematogaster lineolata, Crematogaster cerasi, all Temnothorax spp., Solenopsis invicta, Solenopsis xyloni, Stigmatomma pallipes, all Strumigenys spp.
---
#42
Offline

-

Posted May 15 2019 - 3:02 PM

I hope that anyone finding this species will consider making sure that any dead specimens get donated to an appropriate museum collection as there are not a huge number of specimens in collections esp from locations other than those already known.
---
---
0 user(s) are reading this topic
0 members, 0 guests, 0 anonymous users