I've started experimenting with a very small formicarium that can be used for colony founding. This will also be compatible with the larger formicarium so that it can easily fit together to allow the colony to move out of the smaller one and into the larger one when the time is right. The top portion will fit on top of the larger formicarium in place of the out world with a hole in the same spot, leading down into the larger nest. Once they've moved in, you can then replace this with the regular out world for that formicarium.
So far this is pretty similar to the typical petri dish setup, only I am trying to find a way to keep it hydrated for a long period of time, as I will always do with all my formicariums.
The bottom container will hold water that will be wicked up into the inner chamber in the top container only, leaving the out world dry.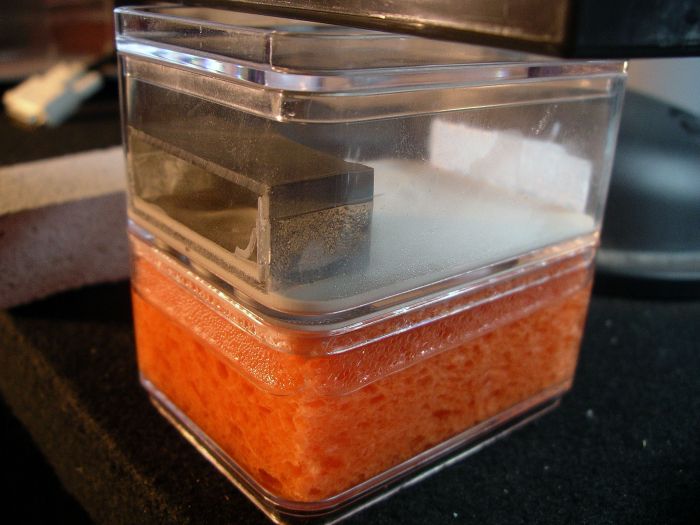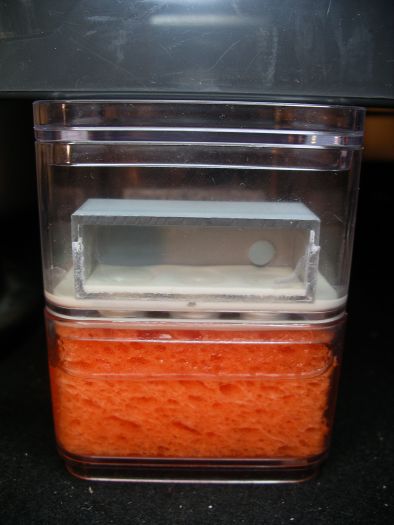 I used a layer of Hydrostone on the bottom of the inner chamber that's connected through three round holes to another layer of Hydrostone on the bottom. The sponge soaks up water and transfers it to the Hydrostone layer on the bottom, and up into the layer of Hydrostone inside the inner chamber. This is working so far, but the 1/4 inch hole in the inner chamber is letting a little too much of the humidity out and into the out world portion. I haven't decided if I want to make this adjustable yet, and if I don't, it will have to be 1/4 inch to make sure most of the largest queens can still fit through it. Never mind the extra layers of plastic and Hydrostone under the inner chamber, because I'll be cutting the bottom off those little containers, eliminating some of them.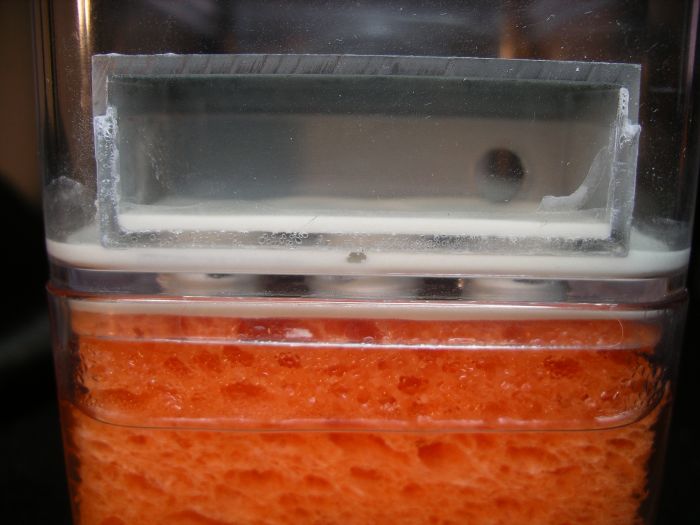 I decided I'm going to put a thin layer of Hydrostone in the bottoms of all my out worlds to allow absorption of any excess liquids, and better grip for the ants. This layer of Hydrostone does not connect in any way with layers of Hydrostone on the bottom of the inner chamber and on the underside of the top container, or the ports between them, therefor it should stay dry.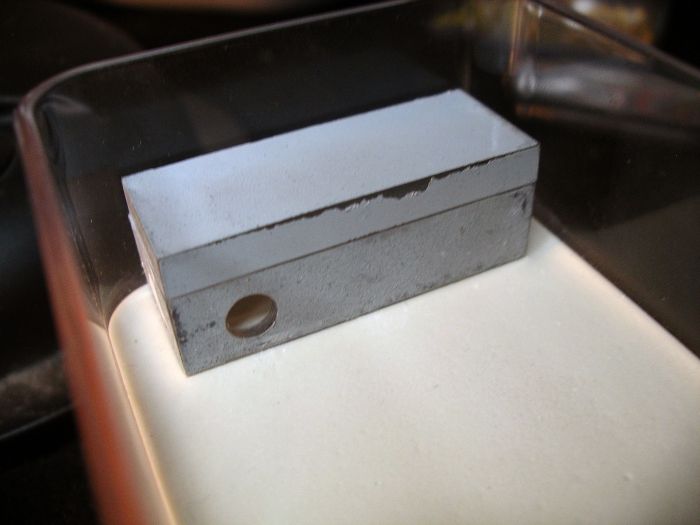 The inner chamber will also have a removable lid to allow for microscope observing, and easy cleaning.