Hi, everyone! I'm new to this site so thought I'd start by making an ant journal. I live in Nanjing, Jiangsu, China and I catch all my ants locally.
Camponotus japonicus had their nuptial flight the other day, so yesterday I caught four queens in their claustral chambers.
I also collected a couple hundred Pristomyrmex punctatus workers along with some brood yesterday. This species can reproduce without a queen, so they'll likely explode in population.
Found some Odontomachus cf. monticola as well, which I didn't know lived in my area until now. Unfortunately I couldn't find a queen, but I collected about 40 workers and will continue to raise them.
Next up is my Crematogaster sp. colony, which I've had for a couple months. It's got one queen, 20 workers, and around 50 brood items, with 20 or so not far from eclosion. Also if anybody can help ID the species, I'd appreciate it!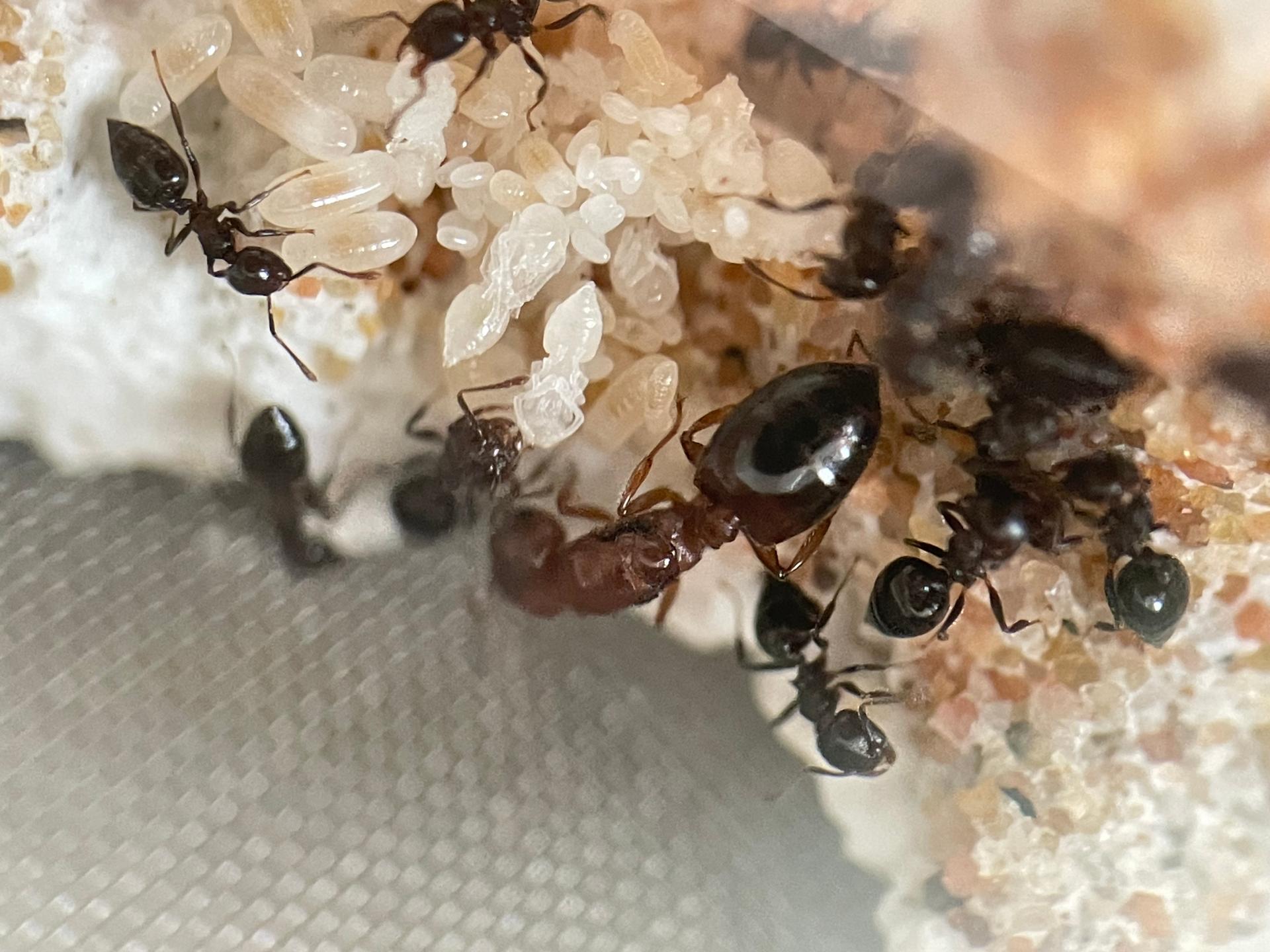 Here is my Monomorium pharonis Solenopsis sp. colony, which I've had for a couple weeks. I didn't find a queen, but I caught 100-200 workers and a lot of brood, some of which I'm hoping will develop into reproductives.
This is my polygynous Tetramorium cf. caespitum colony, which I've had for a couple months. I collected four queens and a few hundred workers. They seem to be thriving and devour food very quickly.
Finally, here is an unidentified a Nylanderia sp. queen I've had for a couple weeks. I caught her along with 50 or so workers, but unfortunately they all killed themselves with formic acid before I could get them home. Only the queen survived. She was injured, but has since laid about 40 eggs. I'm hoping she won't succumb to her injuries and will be able to raise the first batch by herself. I haven't been able to get a good quality pic of her yet and don't want to stress her out too much.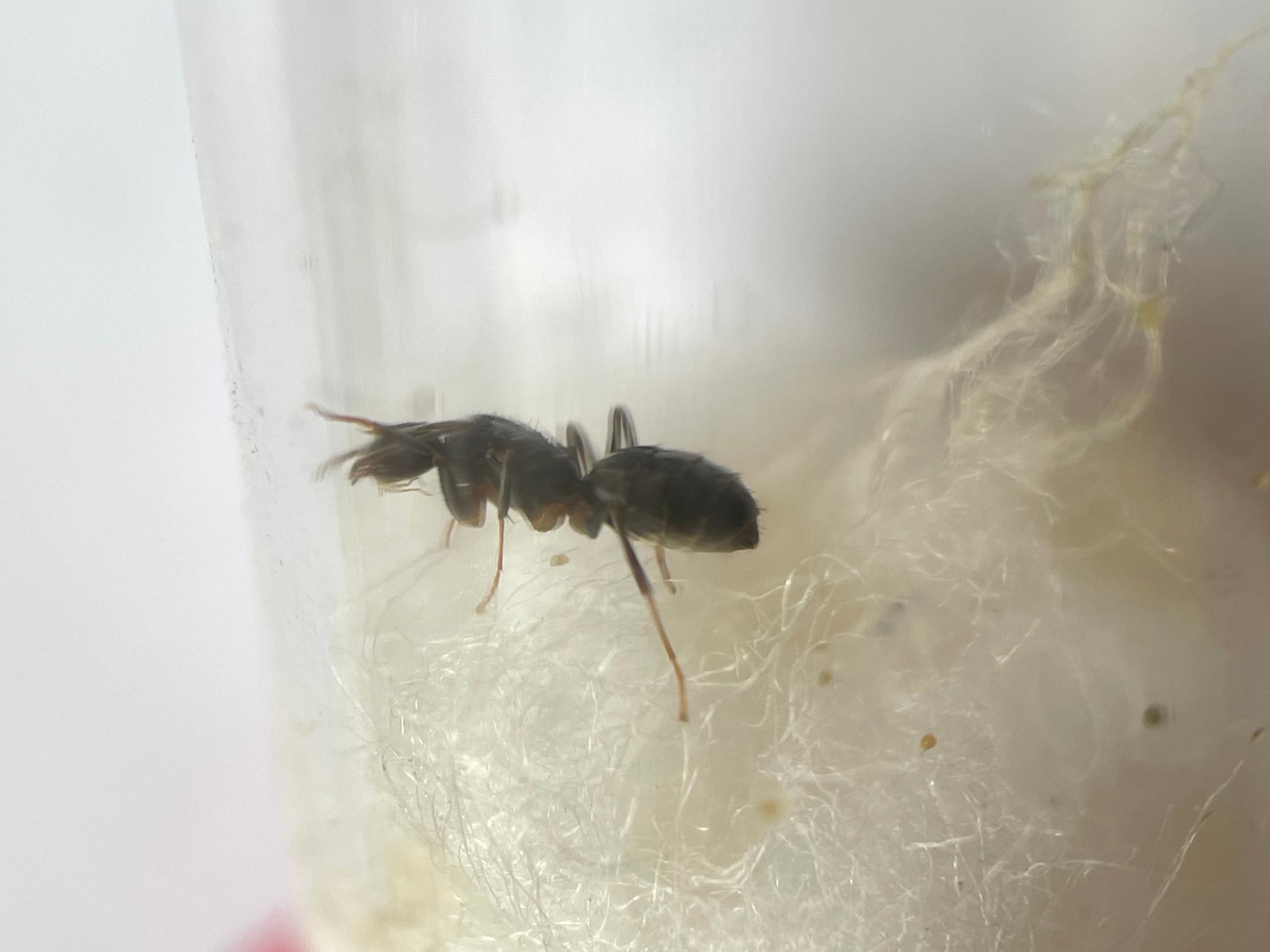 Not pictured here is a different Tetramorium species, which I have yet to identify. It's got a smaller queen than T. caespitum though.
Thanks for reading my ant journal! I'm happy to answer any questions you may have. I will likely post again soon with some new colonies, as I'm actively trying to collect queens of a few ponerine species in my area.
Edited by cjhoward, April 28 2022 - 6:59 PM.