Hey all!
I'm making this Journal for all my ants and to update in one place. I hope you enjoy!

Ok first thing is what's New.
I had 3 Polyrhachis Ammon queens laying eggs. One day I checked up on them and found one had died. I believe she got the honey on her and even tho she was not in the honey she still past away from it being on her body. I was upset with her passing and saw she had a good little pile of eggs. I was thinking they were gonna die because of no queen to look after them and then I thought: Why not add them to another queen with a pile of eggs? So I did and the new Queen took the eggs on! The other Polyrhachis Ammon Queen already has larvae so I didn't wanna add it to hers. A few days later that queen got her first pupal!
Now I'll Show the setup for my ants.

Here is the Polyrhachis Ammon colony I have in my hand made Ytong Nest with the semi-claustral Queens.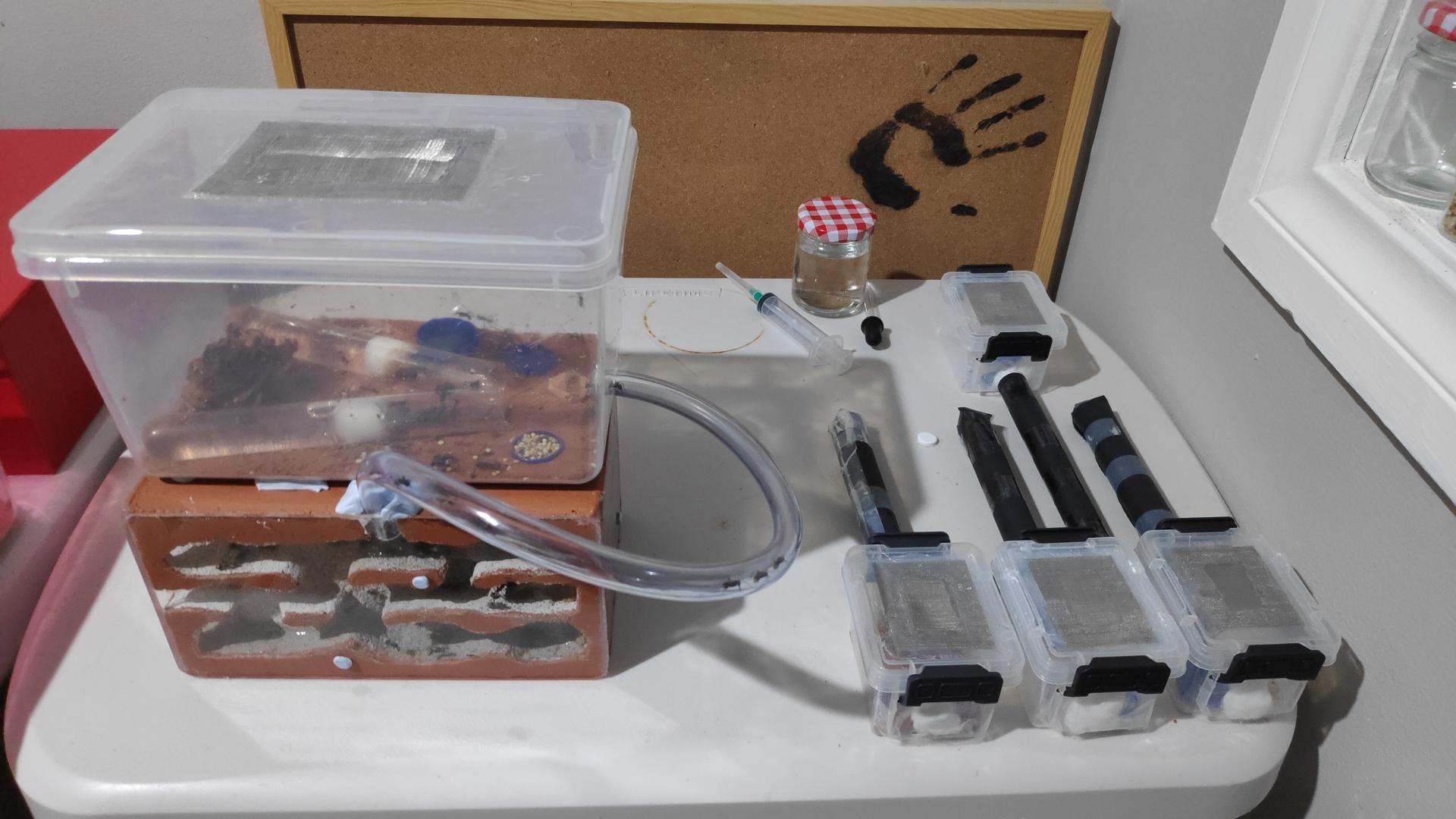 Here is the table next to it with the rest of my colony's and Queens in test tubes.

Inside the Red boxes. I made it to house the test tubes without falling over as I did not have any foam.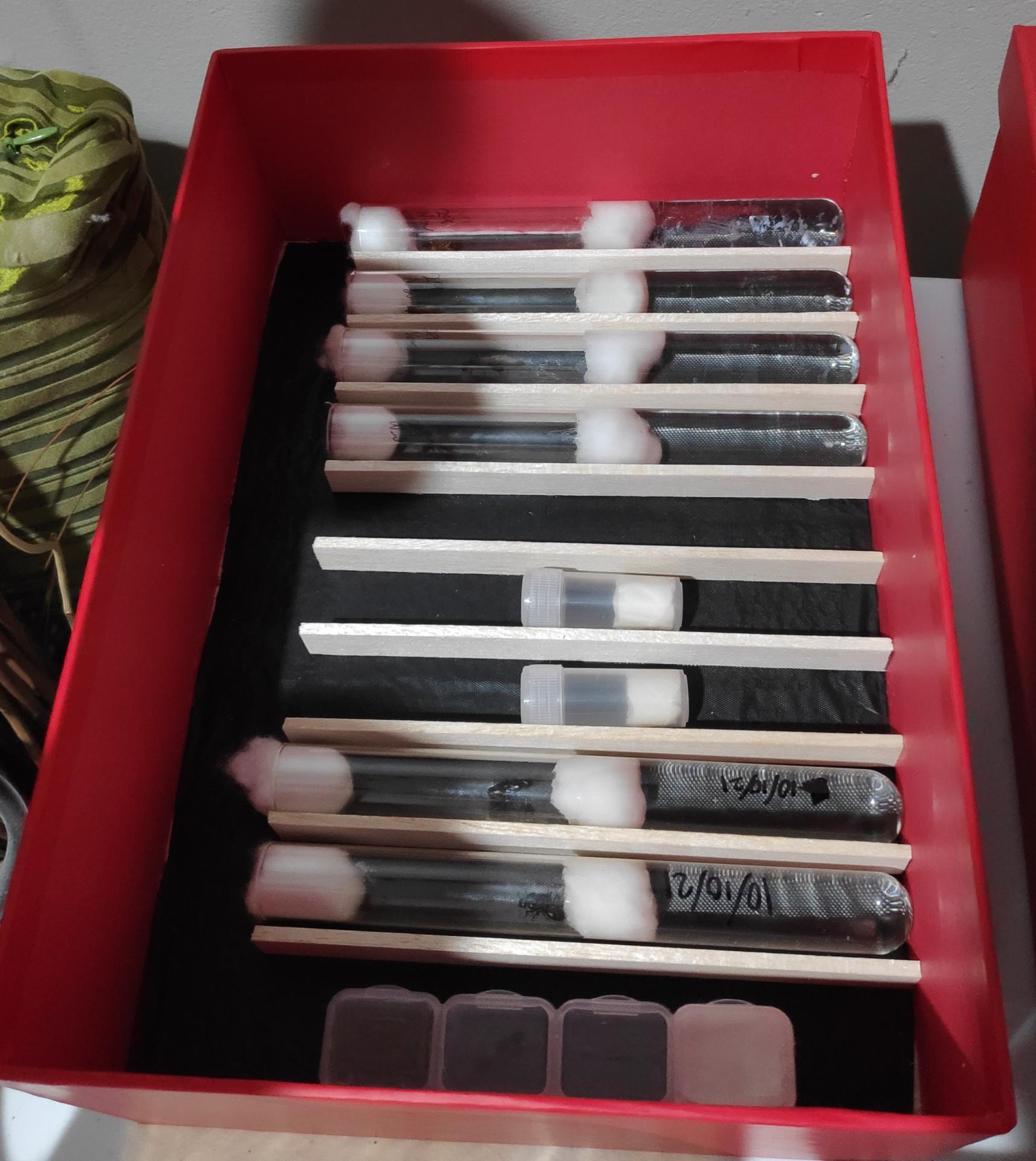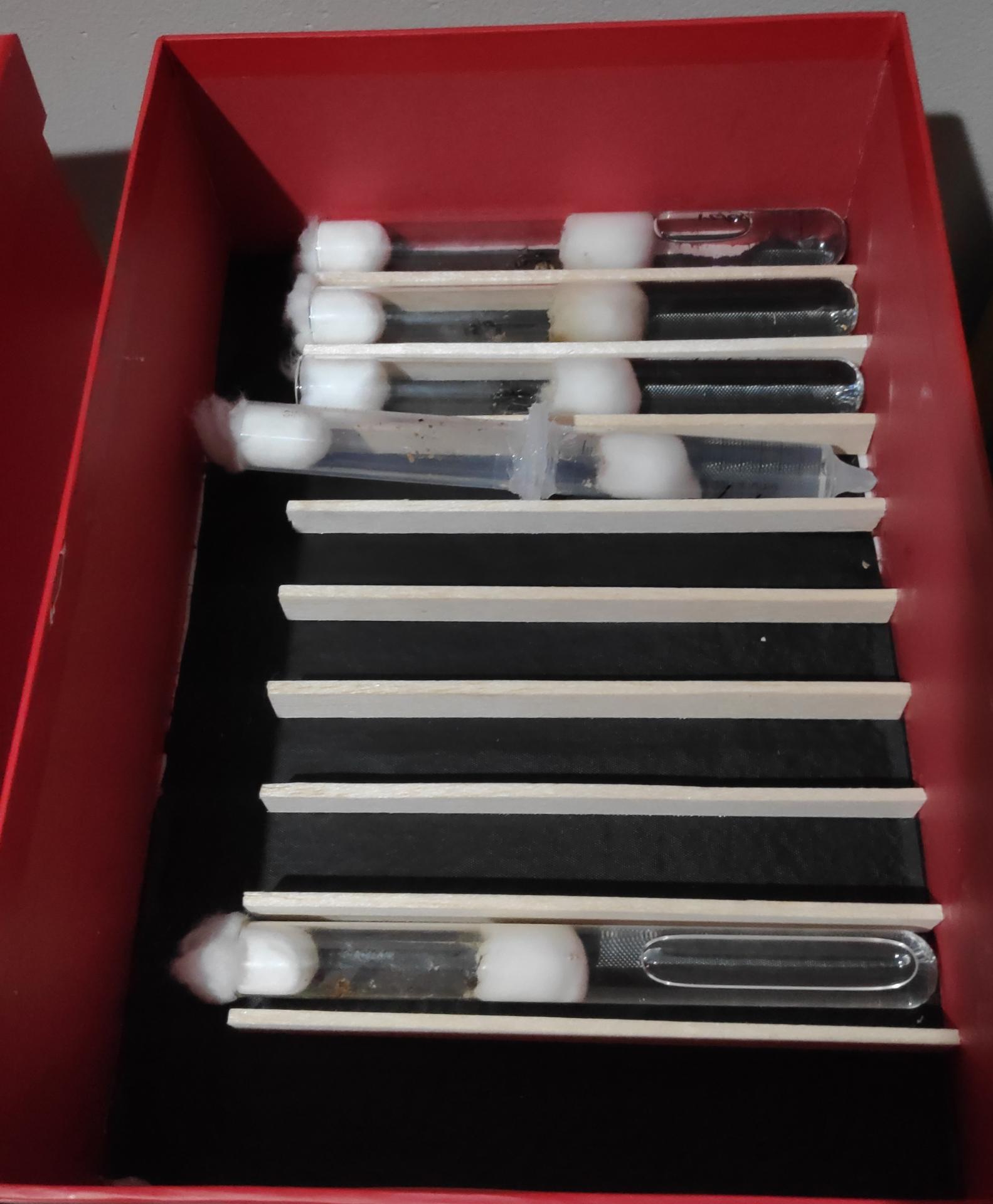 More pictures of the Ytong Nest I made.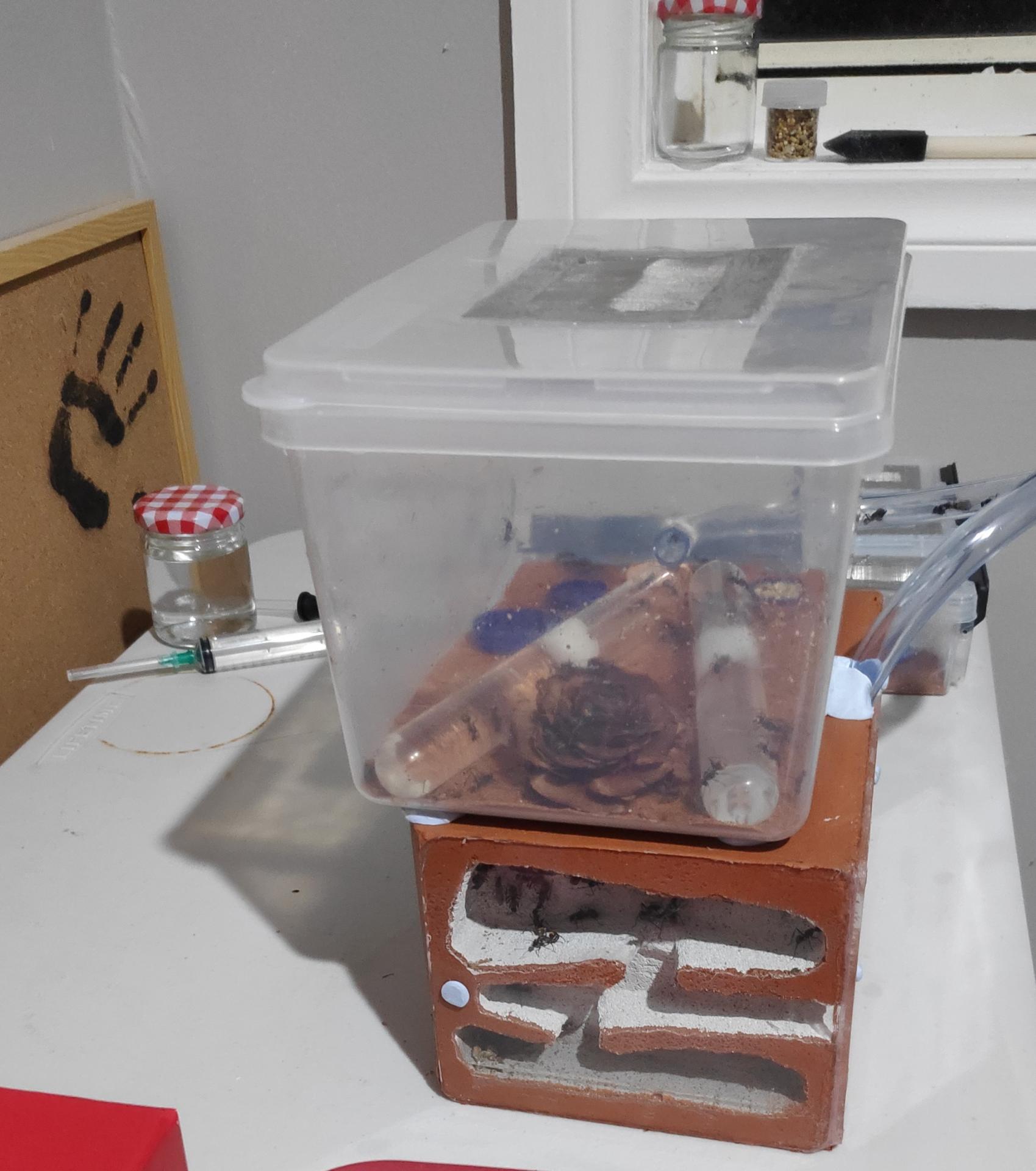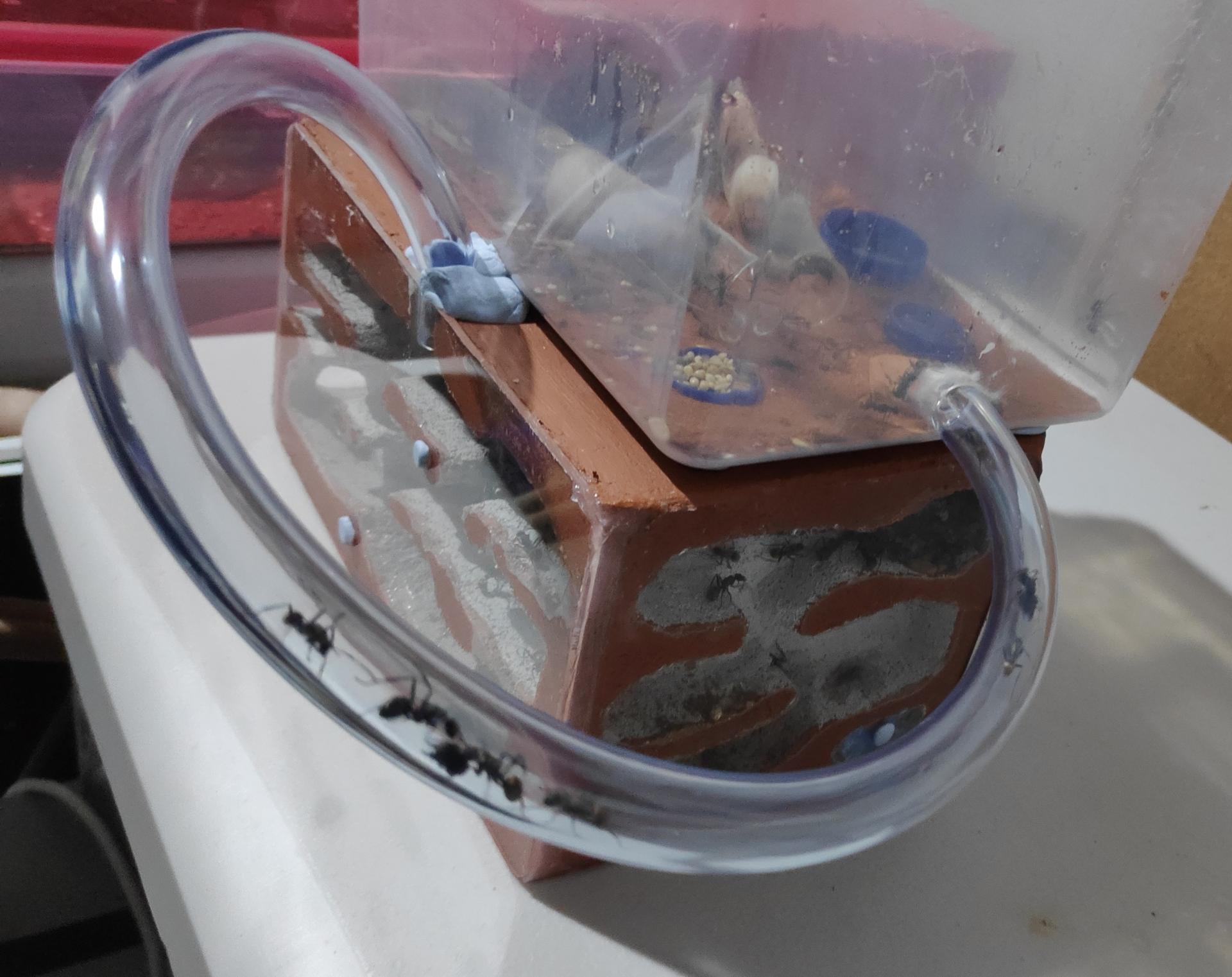 Right now I'm still cutting up the red acrylic so I have black cardboard to cover the nest.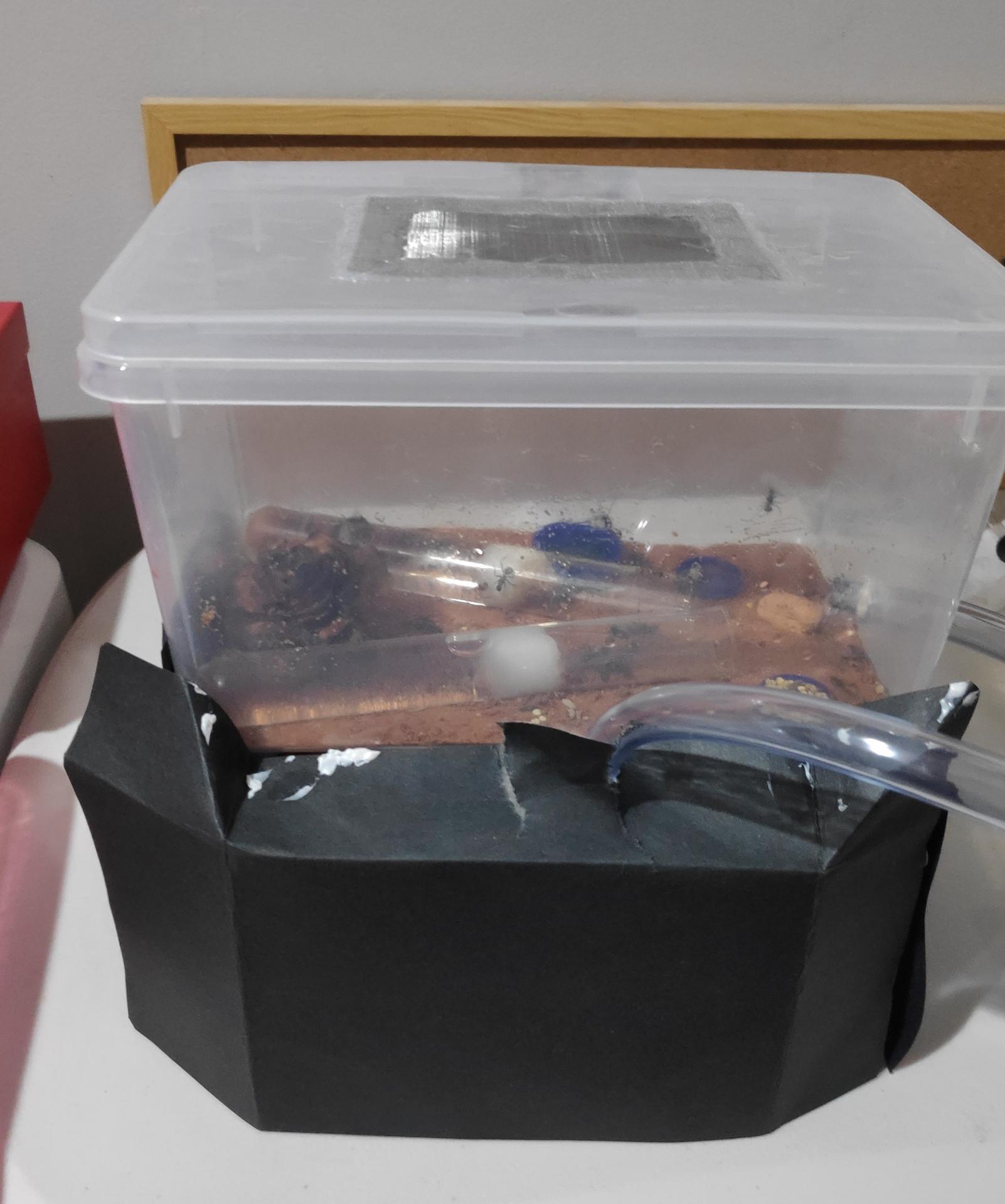 My signature has the names of all the ants I have. Thank you for reading and I hope you enjoyed!