Splitting this off from my original combined journal located here:
https://www.formicul...hus-ant-journal
. I feel like I have too many species now to make any sense of it.
This queen landed on my knee while I layed on my bed reading the forum on July 4. Must've hitched a ride in the house on the dog! Identified in the ID forum as Temnothorax sp. I've never seen one of these before and barely knew about Temnothorax. But I think I know where it came from, I have seen a colony from time to time of the tiniest orange ants I've ever seen in a sidewalk crack near my back patio.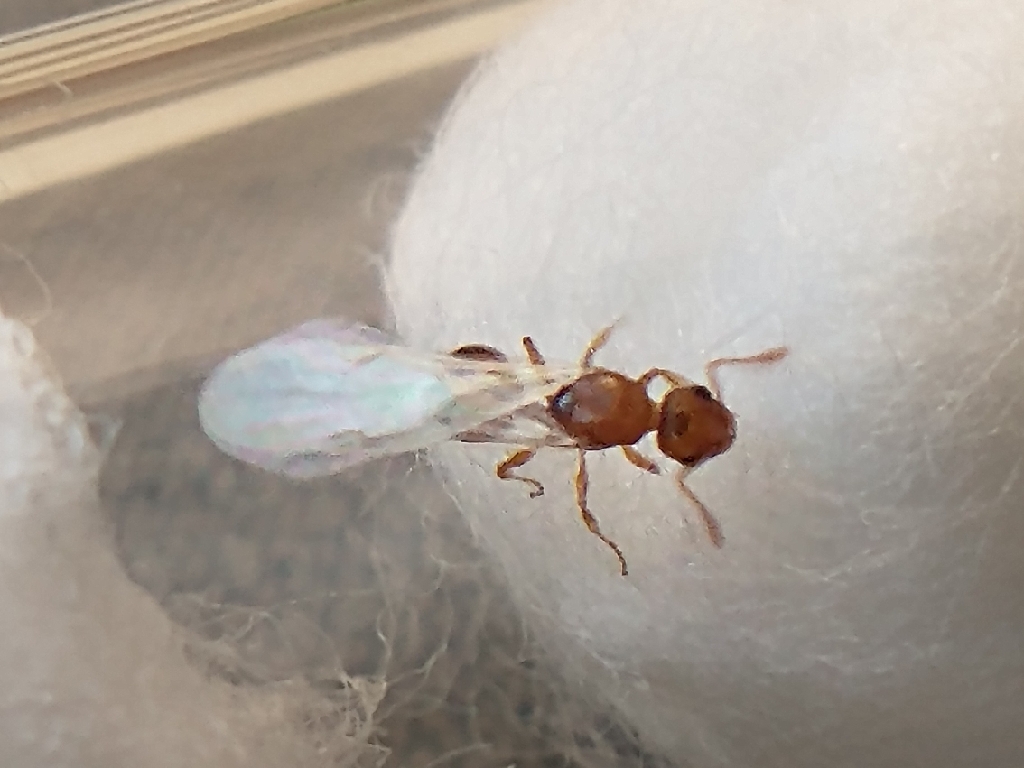 She appeared to have an egg on the 7th, and checking on her tonight it looks like she has 4 eggs. Hoping she is fertile!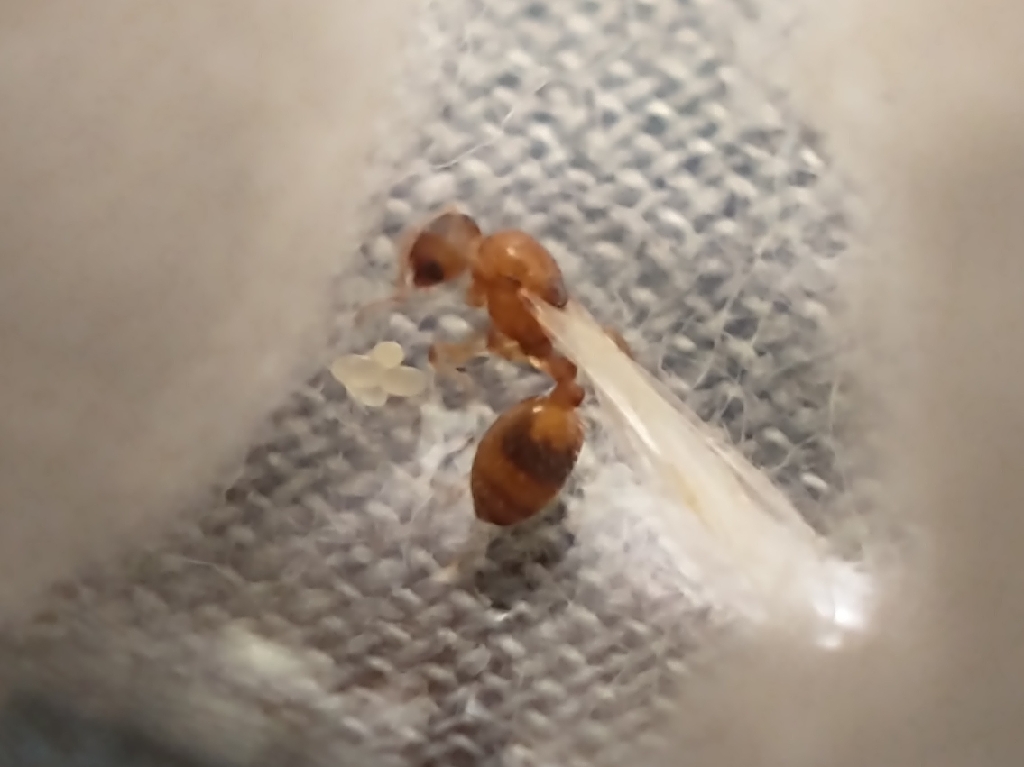 Edited by Polyacanthus, July 15 2021 - 7:29 PM.