Update 3-13-2014
Both colonies are doing great still. The colony in the setup with two test tubes are still constantly moving their brood back and forth between the tubes. Lately they have been piling some of it in the corner of the foraging container from time to time. This same colony also seems to be producing an alate, so we'll see what becomes of it.
You can see the alate pupa here.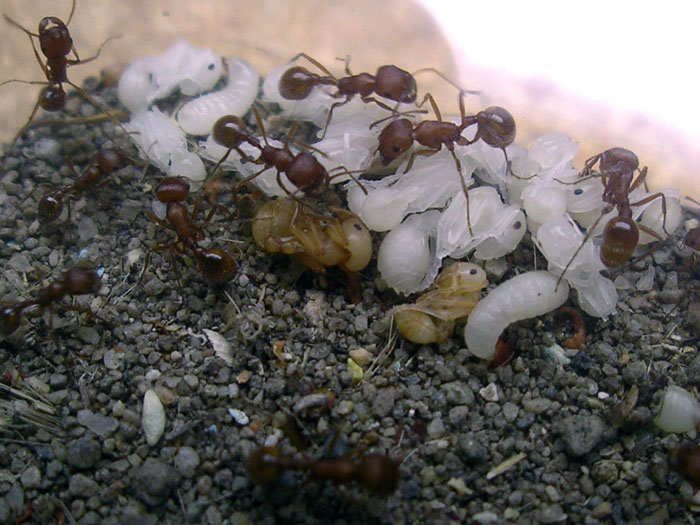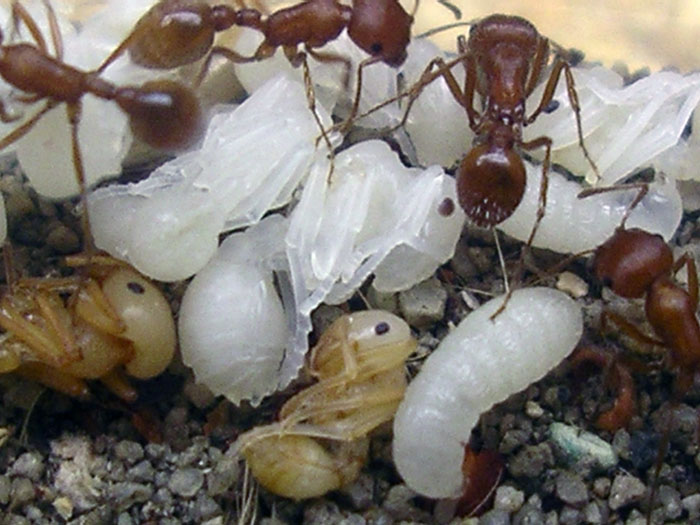 A nice new pile of eggs.