Okay so that last thing I built for my
Acromyrmex
seems to have killed half the workers in the colony I put in it. I have no idea what it could possibly be, as it was nothing but plastic boxes, vinyl tubing, stainless steel mesh, and a sponge. I do use a solvent to bond the plastic pieces together, just like anyone who builds acrylic cases for pets. This solvent while still wet is quite toxic, but once it has evaporated and cured, it's no longer there and no longer dangerous. All I can figure is it didn't cure long enough, but that's weird because it evaporates extremely fast, and the thing sat for almost an entire day before I put the ants in it. Either way, I probably won't ever find out what the problem was, because I have since come up with a much better formicarium for these guys.
Here's the new leaf-cutter formicarium.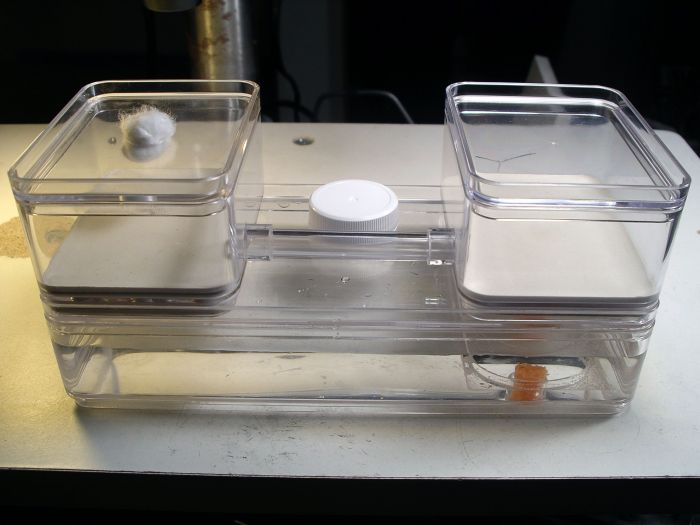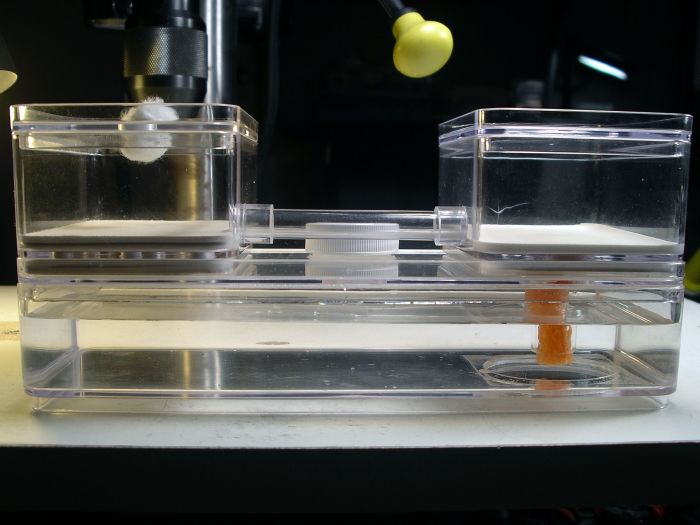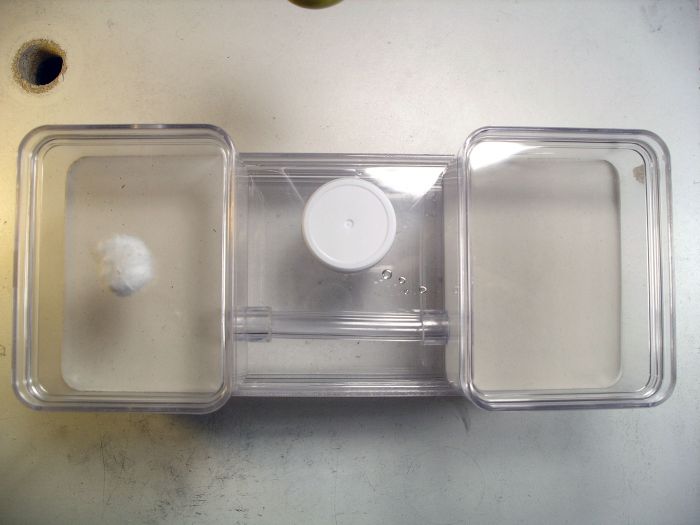 I based these on the same design used by
Dr. Rebecca Clark
from Texas A&M University. These here are the ones she made.
As I always do, I added a hydration system to mine for convenience and consistency. I sealed up one of the shorter medium sized containers to make a water tank. I then created a port where a long narrow sponge sits and acts as a wick for the water. The sponge is small so that it can be easily pushed down by the weight of the container sitting on top of it, ensuring good transferring of the water from it to the Hydrostone in the floor of the chamber container.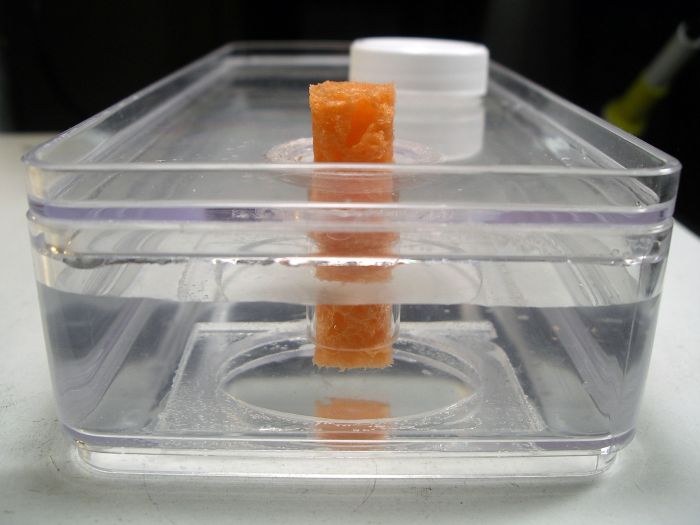 Here's the bottom of the chamber container. You can see the Hydrostone port that comes through the bottom. This is part of the Hydrostone floor of the container, so it becomes damp when the sponge touches it. The Hydrostone around it, separated by the plastic ring, is there just for weight, and purposely segregated from the port.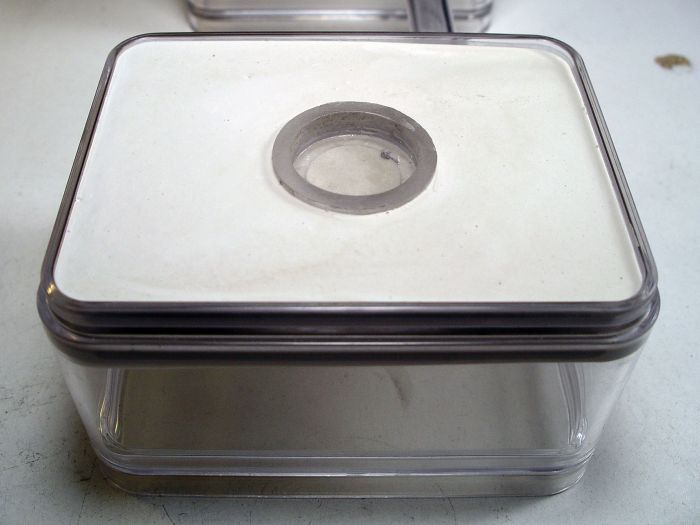 Here are both the chamber container and the foraging container. I added Hydrostone to the bottom of the foraging container for added weight as well.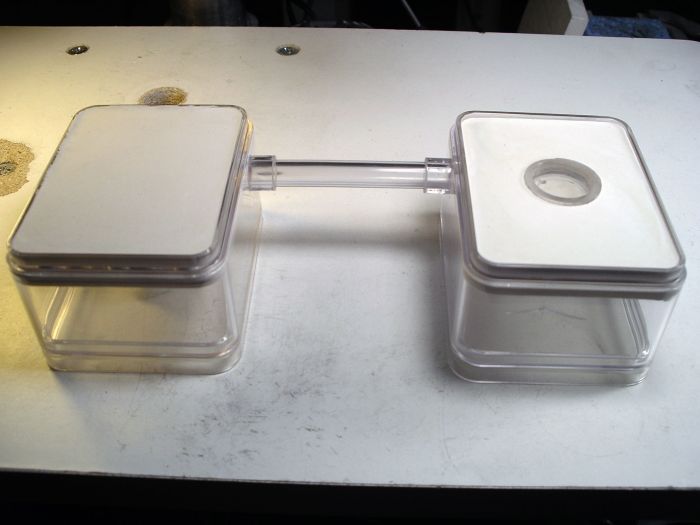 I should be testing this out over the next few days, so as always, I'll report back here with the results.