Hey guys! I'm here to share an outworld that I just made. It still has time to cure, but I wanted to share pictures! Short how-to below the pictures.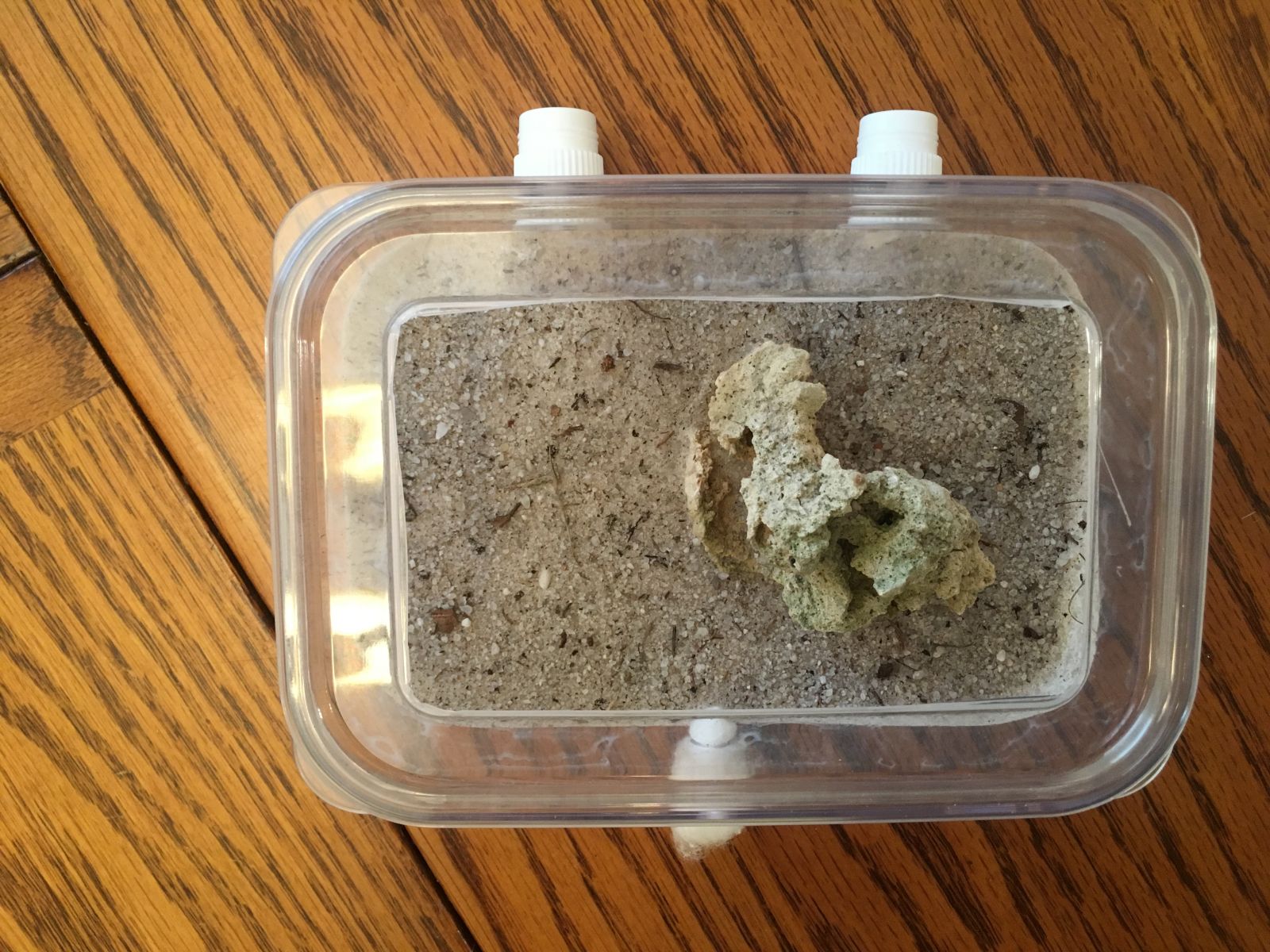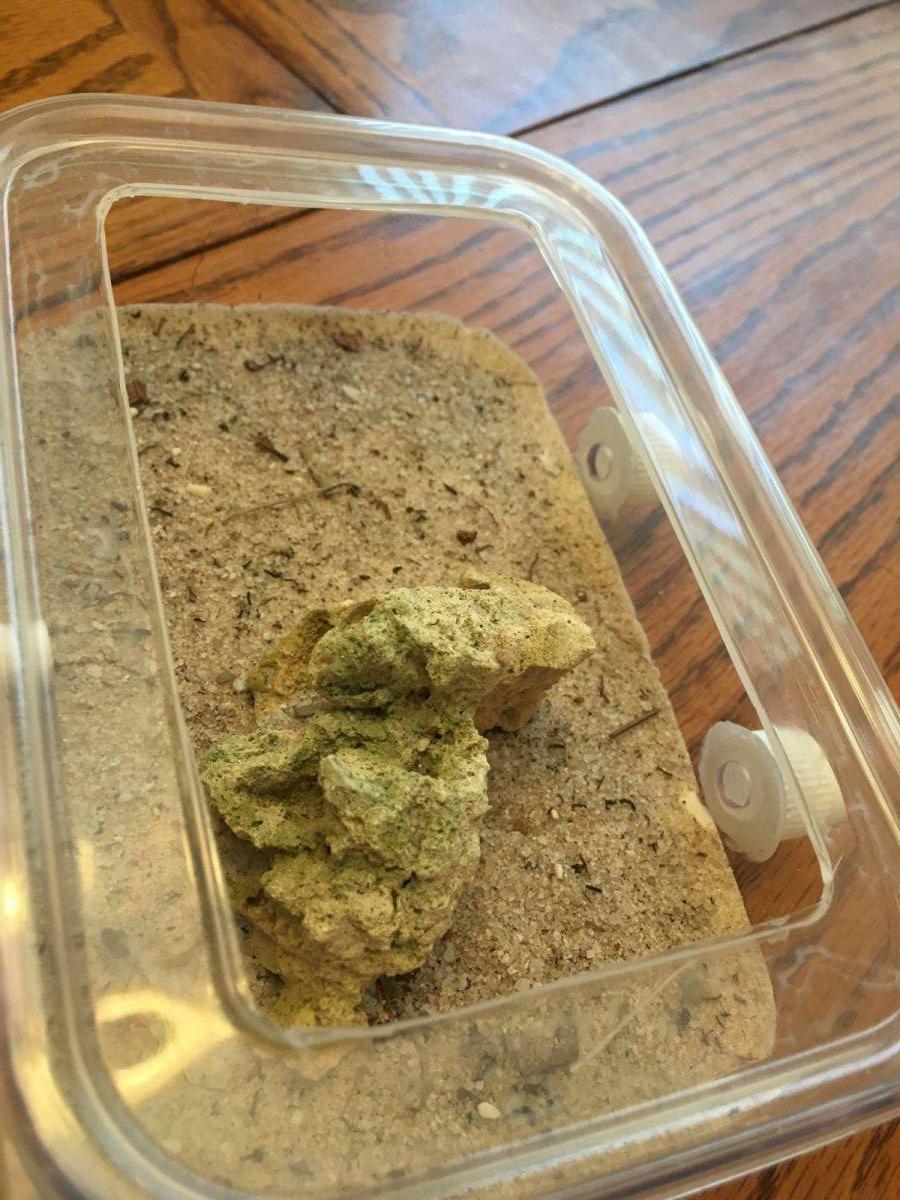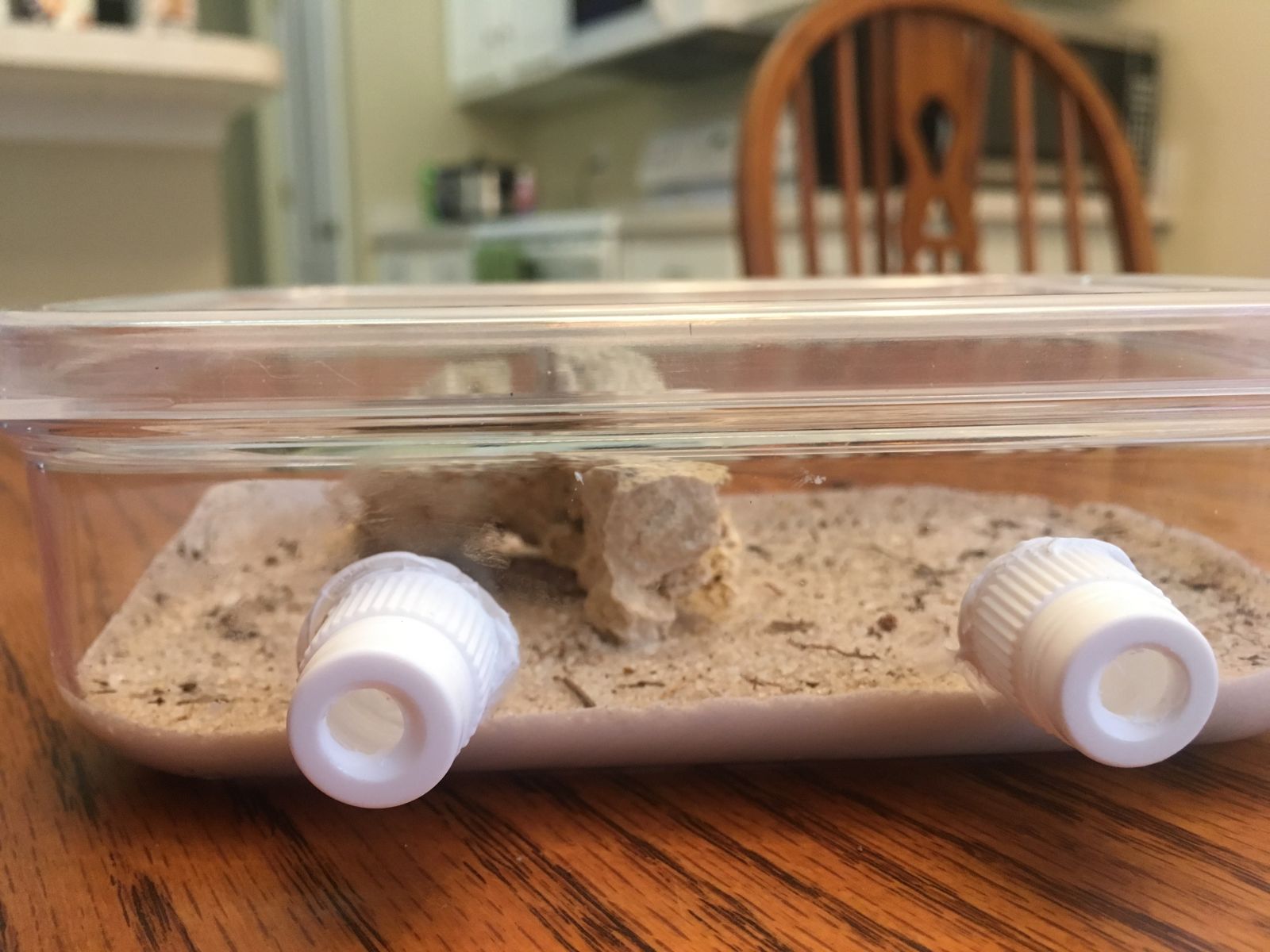 So this was pretty easy to make, and is based off of this video:
I bought the containers from The Container Store. I drilled 2 holes in one side of the container and one hole in the other side. The hole by itself is meant to connect this outworld to other places later on, though I will need to widen the hole with a dremel. I attached (with silicone) the lids of test tubes (holes were drilled in the lids as well) to the outside of the other two holes. These are meant to easily attach test tube setups with a current colony and/or a fresh setup to use for water. All 3 holes were stuffed with cotton temporarily while I poured plaster of paris into the container. I then added a rock (actually a piece of dry rock rubble from my saltwater aquariums) and sprinkled the top of the plaster with sandy soil (this sand was baked in the oven at 300F for 45 minutes to kill baddies). A knife was then used to cut out a rectangle from the lid of the container, and fluon was added to the lip that was remaining around the lid to prevent escapees. I cut the scrap piece of plastic into 4 smaller pieces that can be used as an ant food tray later. I can't wait to move one of my small colonies in there!
(Edit: Formatting)
Edited by jdsaunders1390, October 8 2017 - 4:07 PM.