6-17-2017
I obtained five of these
Veromessor andrei
queens in a trade. They were found May 29th 2017 in Vasquez Rocks Natural Area Park, located in Agua Dulce, California.
I moved all five of them into five of my new "dirt box" formicariums.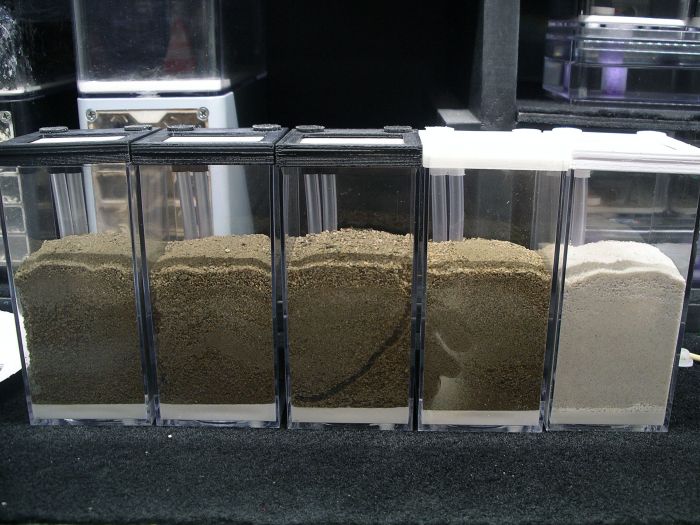 I used an applicator bottle and water to carve out a little chamber at the bottoms since they all had a small pile of eggs already that I didn't want them to lose while digging their nests. They all ended up digging tunnels from their chambers to the surface, which isn't surprising given the fact that they are semi-claustral. This will definitely make feeding them easier.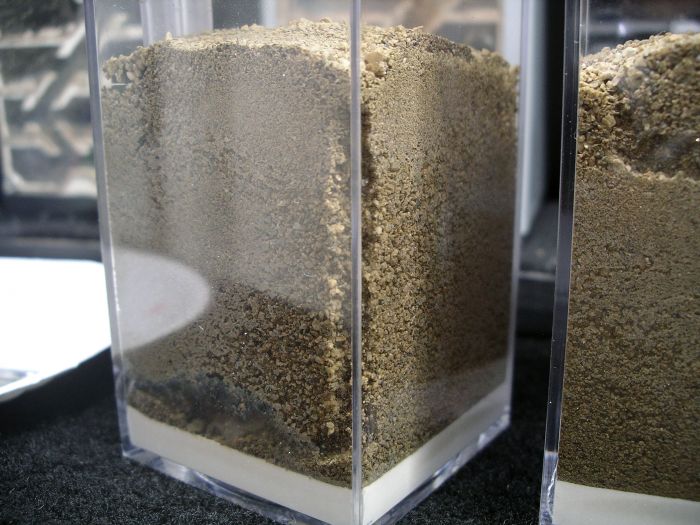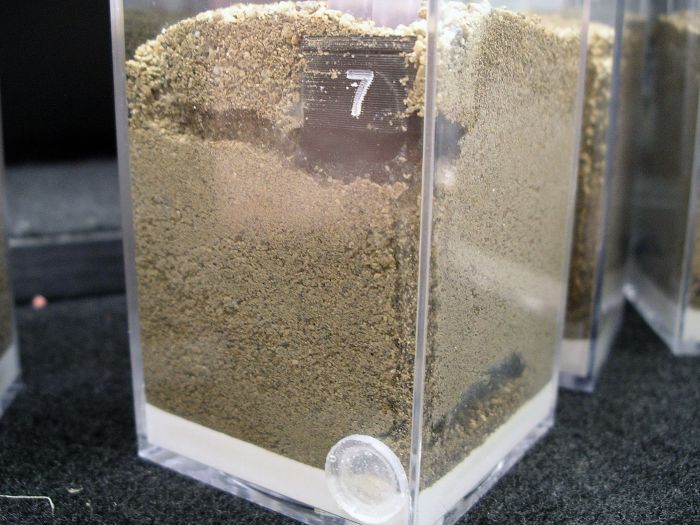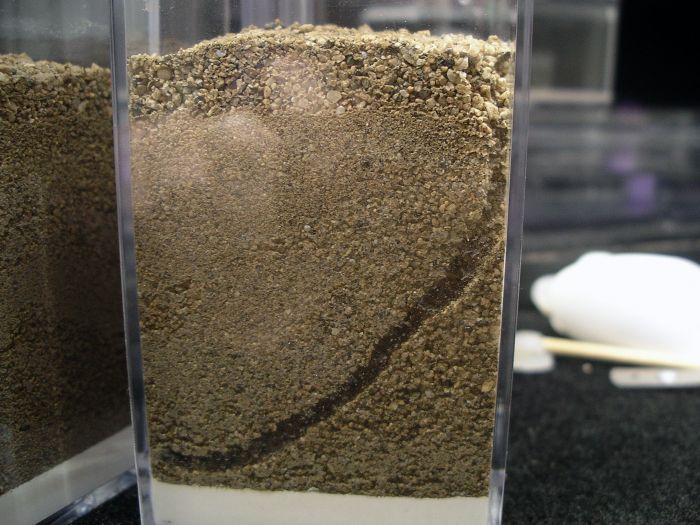 A couple of them have noticeable larvae now.