Hey all!
Here's my second attempt at a journal but I have a feeling it will include a large variety of this genus because the Northeast is going into Camponotus hyperdrive. In any case, I will most likely just keep updating this with newer additions and call this my Camponotus Collective.
Entry for 5.18.17: The Beginning of the Season!
At the moment I was able to catch queens from C. pennsylvanicus (x7) and C. chromaiodes (x2) and have them all in a test tube setup with a heating cable in an empty drawer of an unused room (so this area will not be air conditioned at all). Both nuptial flights happened two days in a row (5.17.17 + 5.18.17) with temperatures rising in the low 90's and evening temperatures in high 70's - 80's. There was rainfall two evenings prior. There were flights in the later portion of the afternoon and were most active at night from 7 - 10 pm.
I had taken pictures of the first two queens (each depicting both different species) I caught below:
Camponotus pennsylvanicus: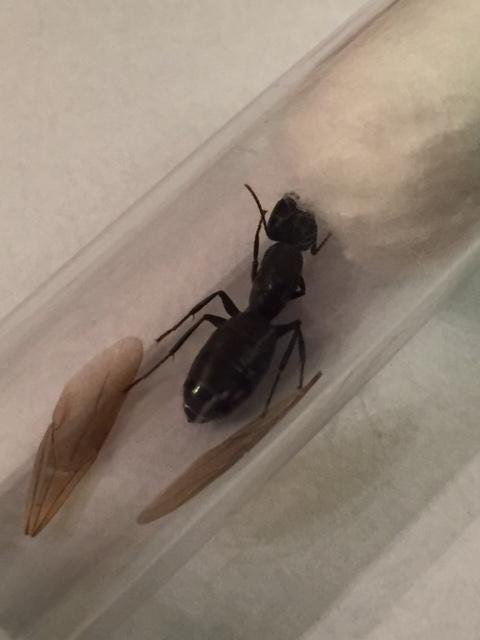 Camponotus chromaiodes: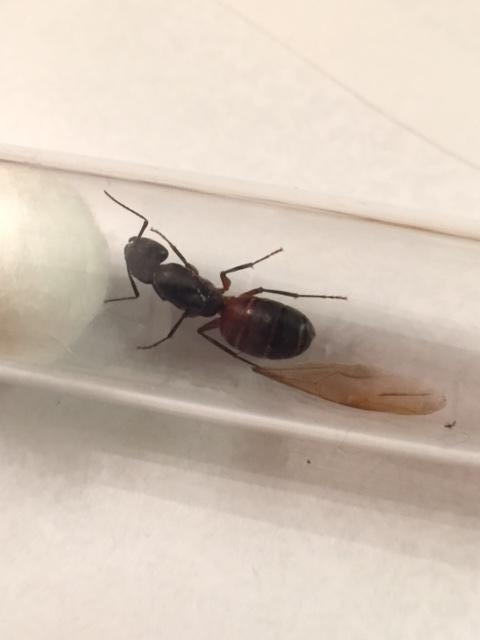 My current collective setup is below: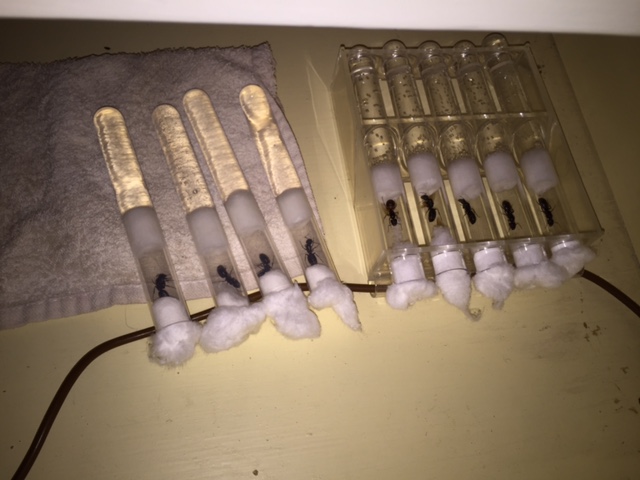 As the queens are still getting settled, I didn't want to keep them out too long and bombard them with picture time. I'll take individual shots once they've settled a bit. The C. chromaiodes queens in particular are ferocious when it comes to the cotton balls!
Hope to keep updating this with their progress and adding other of this genus as the season continues on in Massachusetts!
Edited by Myrmidon, July 6 2017 - 7:06 PM.