7-28-2013
I found this Crematogaster queen on July 12th 2013, in Trabuco Canyon, Southern California, wandering in a dry riverbed just after dark. At first in the dark it looked to me like some sort of Camponotus, but it was months past their time to fly out in the West. Once I got home, I got a better look and could clearly see it was a myrmicine of some sort. Turns out it's Crematogaster, but I don't know the species; all I know is it's much larger than my other Crematogaster queen, and quite different in color than any other Crematogaster I've seen around here.
Original ID thread:
http://antfarm.yuku....94#.UfXSuvUoBOU
.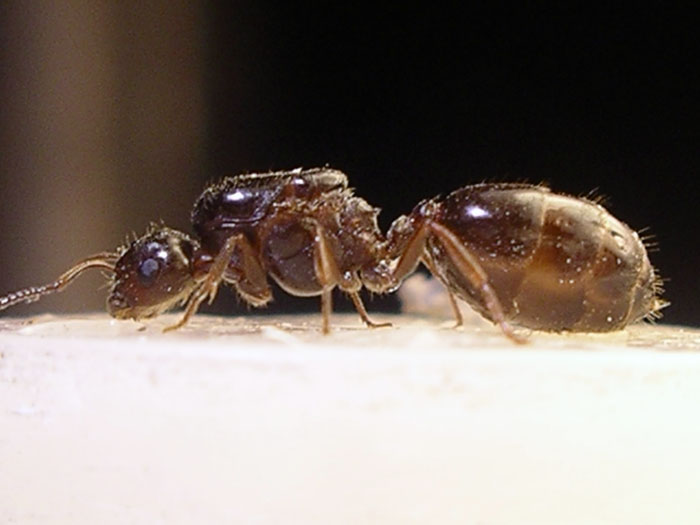 A day or two later it started laying eggs, and now has a nice sized pile of eggs and small larvae.