9-7-2014
I found one of these
Camponotus fragilis
alates 7-24-2014 next to O'Neill Regional Park in Trabuco Canyon, California. I then found two more alates on 8-3-2014, and one dealate on 8-4-2014 near Joshua Tree National Park. The alate in Trabuco Canyon was found on a hot night around 10:00 pm on a black light trap. The other two alates were also found on a black light trap around 11:00 pm after a storm came through earlier in the day. The one dealate, found a day after the storm, was also found around 11:00 pm stuck in a small hole in the ground next to an Ironwood tree.
For the first week none of these laid any eggs at all. Then, one of the alates from Joshua Tree National Park finally laid some eggs.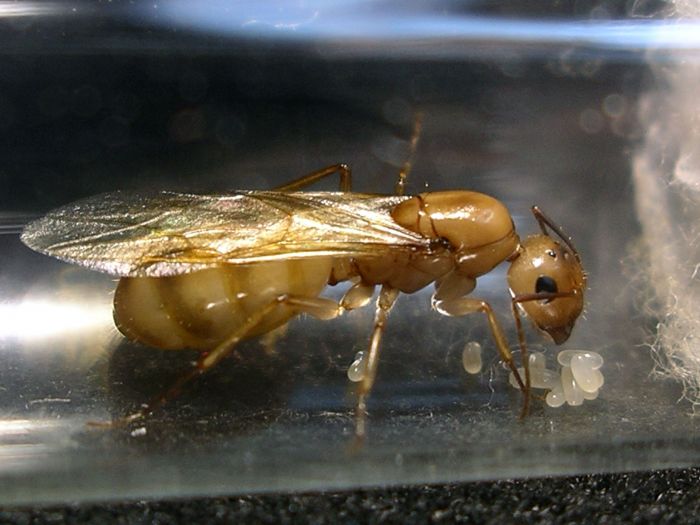 After about another week went by, the other two from Joshua Tree laid eggs. At this point I could see the first alate that laid eggs was starting to get larvae, so that one's most likely fertile.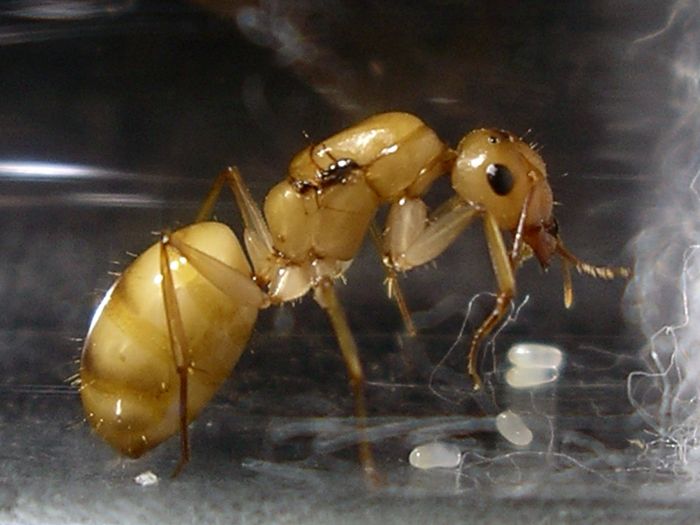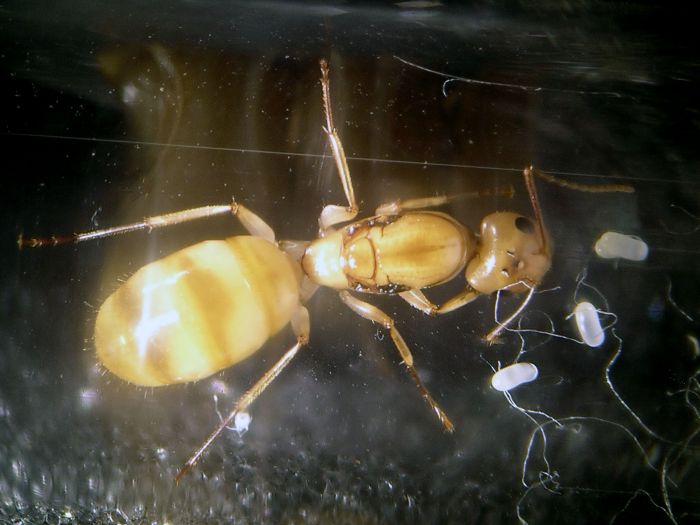 The alate from Trabuco Canyon went for five weeks without doing anything, and then suddenly laid eggs a few days ago. I'll be really surprised if she turns out to be fertile.
Now today, the first queen to lay eggs has her first cocoons, and should have workers soon.