8-8-2014

On Thursday 7-24-2014 I collected four of these Temnothorax sp. alates on my black light up in Trabuco Canyon, California. It was a very warm, calm and humid night and had just gotten dark when they flew.

ID Thread: https://www.formicul....php/topic/421-

1. Location of collection: Trabuco Canyon, California.
2. Date of collection: 7-24-2014.
3. Habitat of collection: Chaparral/Oak Forest.
4. Length (from head to gaster): 4 mm.
5. Color, hue, pattern and texture: All brown.
6. Distinguishing characteristics: Small spines.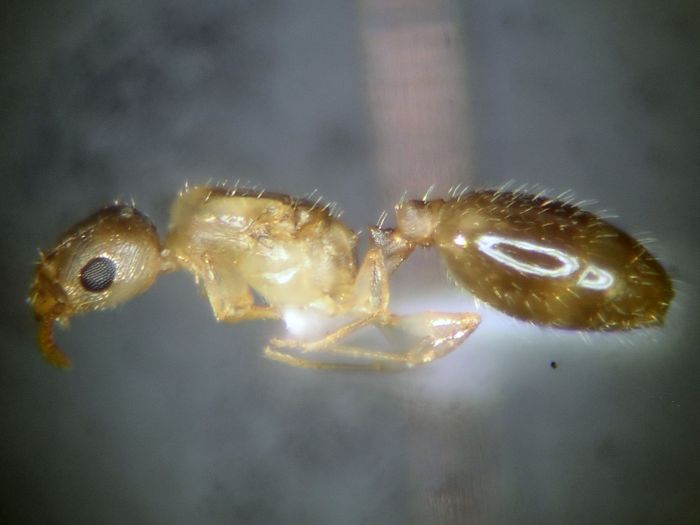 A few days later one of them died, and two removed their wings.

Now, two weeks later, the alate has a few eggs, and the two dealates both have an egg and two larvae, so most likely I have at least two fertile queens.