8-7-2014
On Thursday 7-24-2014 I collected about 20
Solenopsis amblychila
alates and two dealates on my black light up in Trabuco Canyon, California. It was a very warm, calm and humid night and had just gotten dark when they flew.
ID Thread:
https://www.formicul....php/topic/427-
1. Location of collection:
Trabuco Canyon, California.
2. Date of collection:
7-24-2014.
3. Habitat of collection:
Chaparral/Oak Forest.
4. Length (from head to gaster):
7mm.
5. Color, hue, pattern and texture:
All redish-orange.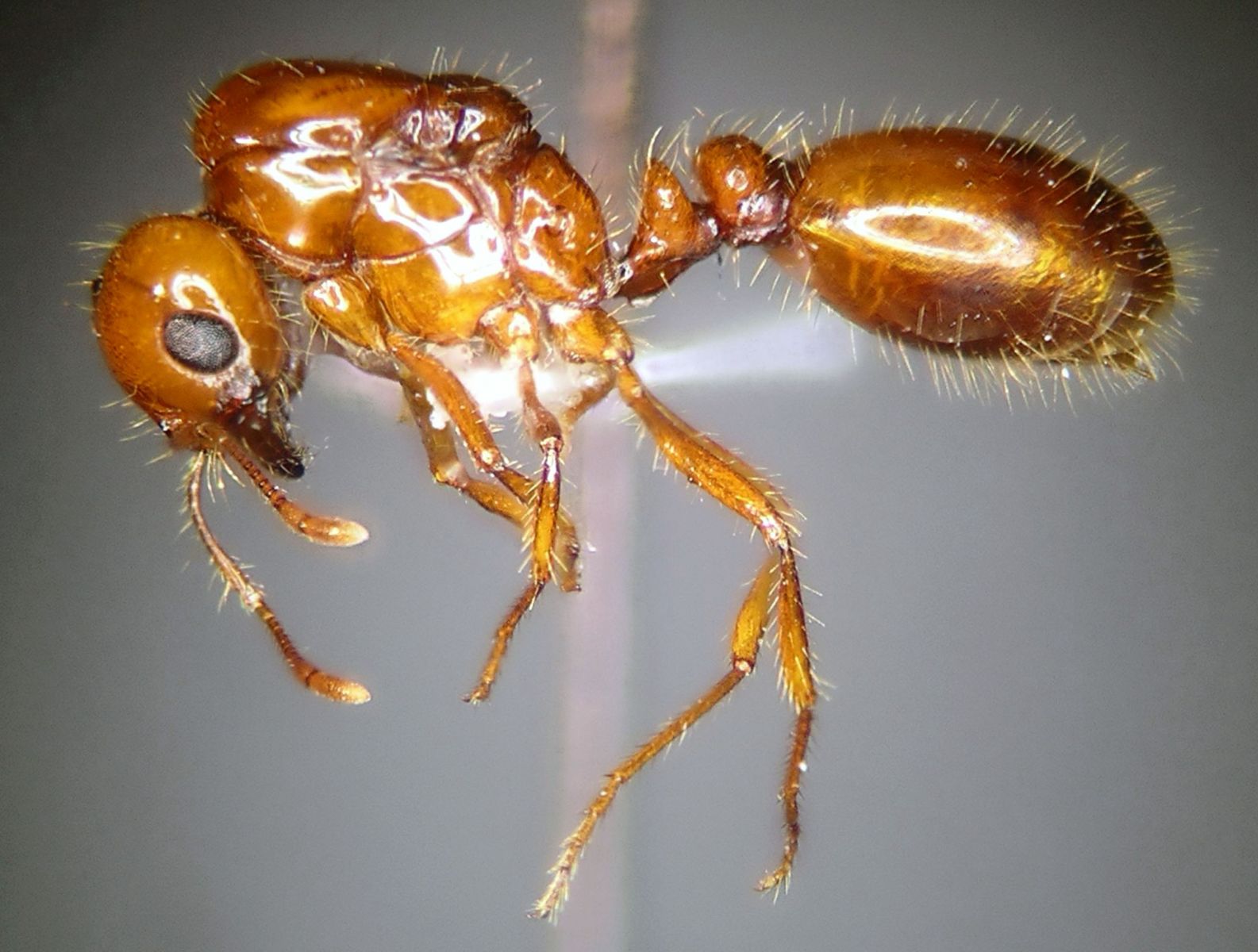 Within one week, all but one of the dealates were dead.
James C. Trager
suggested that these could possibly be parasitic and the reason for them dying. Knowing this, I quickly gave the remaining queen, which looked like it was starting to die already, some brood from my
Solenopsis xyloni
colony. Along with the brood was one callow worker. I gave them all some food and waited to see what happens. Right away she accepted everything. Another week has passed now, and she is alive and well. The only problem is she still has not laid any eggs. As a matter of fact, I have never seen an
S. amblychila
alate or dealate lay any eggs.