I'm making some shelves that should fit boxbox containers perfectly. These shelves will also fit perfectly in my ant cabinet. While it's nice that these containers are stackable, putting mesh on the lids for ventilation, and then stacking them is pointless. At first I was going to make some spacers, but then figured why even bother with that when I could just put them on shelves. It sure would be a lot easier than lifting a stack of them just to get to the bottom one.
Not having enough ventilation is causing too much mold to grow inside my containers and in the out worlds of my formicariums which are made from the same containers. This set of shelves should solve this problem.
Shelf supports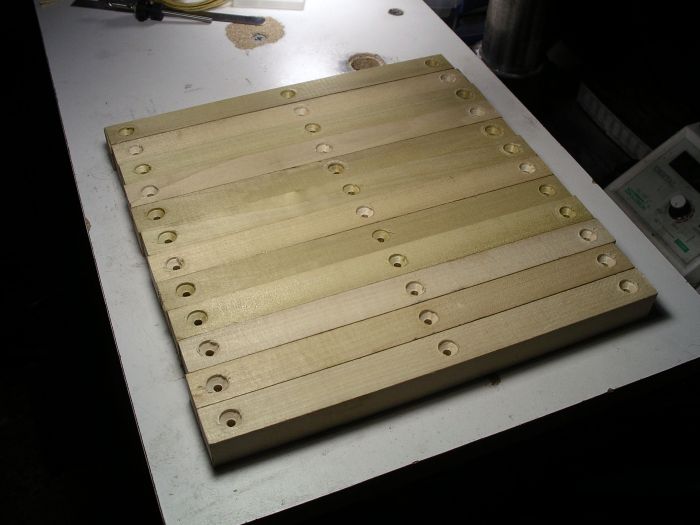 All primed and ready for spray paint and felt.