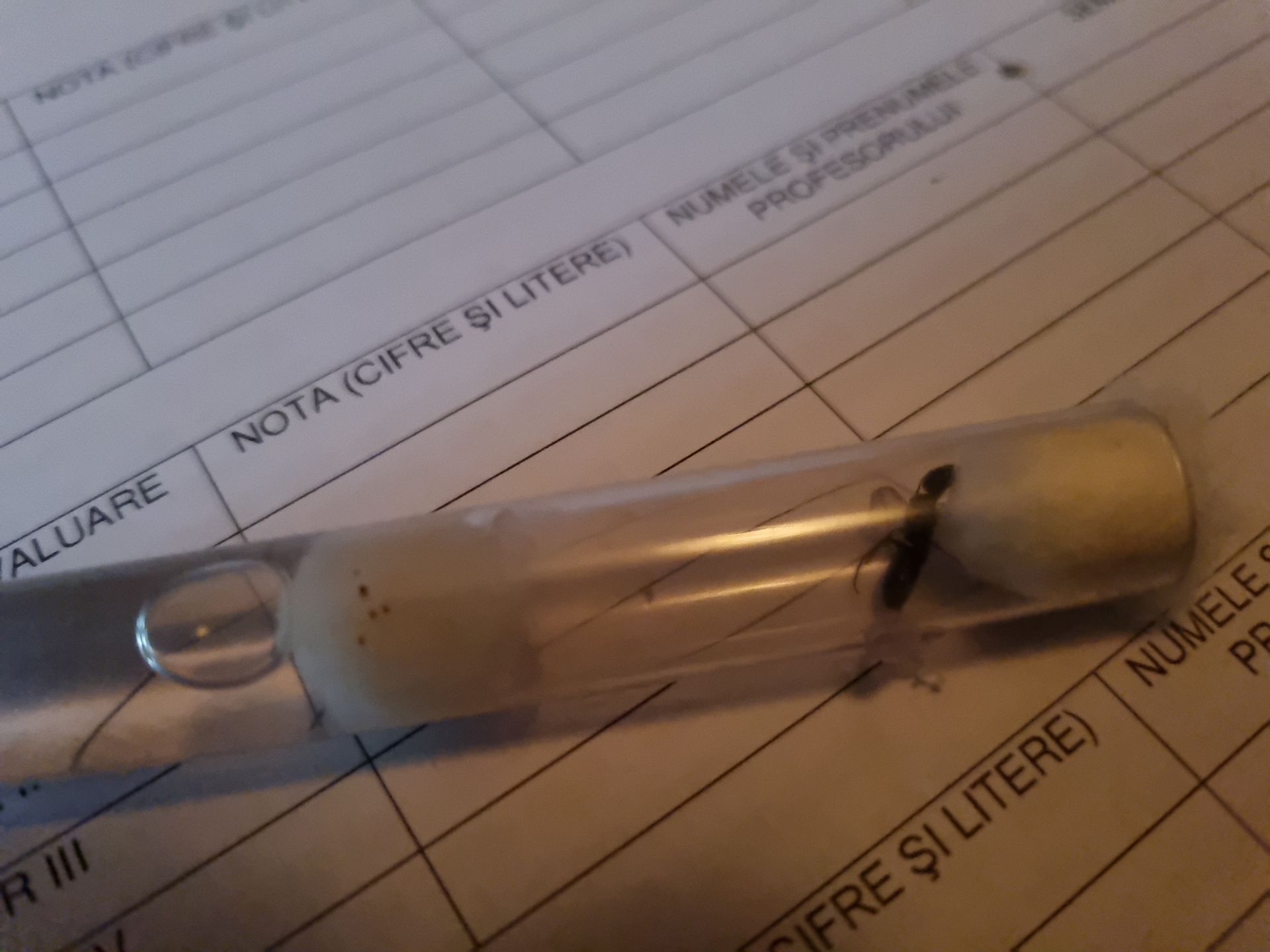 My new queen ant was trying to escape from the test tube so i let her in the dark for a longer period. Today i checked on her and she is moving only her antennaes. I am pretty sure she is a queen ant. Thank you for the help!
Edit: I added an image. Usually, I keep my ant in dark, but the photo was made on the table.
Edited by alfire, May 28 2023 - 4:00 AM.