Hello to all!
I'd been recently checking out some of the European formicariums and came across a nest "design" that I really admired and enjoyed the idea of. I decided to try and recreate it but with different materials.
As I'm sure some of you have seen, the AntCube shop has a substrate for their vertical nests called Digfix. I was very fascinated by this idea because the ants could create their own tunnels and chambers with the only limit being future space. I searched very profoundly for what it was made of with no success. The only lead I had was that it was a "moss foam" of some sort and while that did not help me, I concluded that I should just make mine out of different substrate. I looked into wood as it is made of fibers of cellulose which can be piled on top of each other to create a strong structure while allowing the ants to naturally dig. Since a lot of ant species that nest in soil will also nest in rotten logs or Subterranean wood pieces, it seemed like a very suitable idea. The next day, I went out and collected some soft rotting pine wood from my nearby forest and boiled it to prevent any microorganismal decay to the wood. I made a prototype plexiglass vertical nest (please note that the prototype is smaller than what I intend to sell). I added plaster at the bottom to allow humidity distribution and filled it with the wood, pressing it tightly to create a low density fiberboard. As of now, my prototype has a colony of Aphaenogaster fulva to see if it has success and can keep a colony long term. I will add more modifications based on this test, but I suspect that within the next few months, I will be starting to create these formicariums to sell to anyone across the world. I'm hoping that the more natural design and idea will please most ant keepers since it's a plausible natural setup with rather good viewing of the insides of the nest.
Let me know your thoughts on them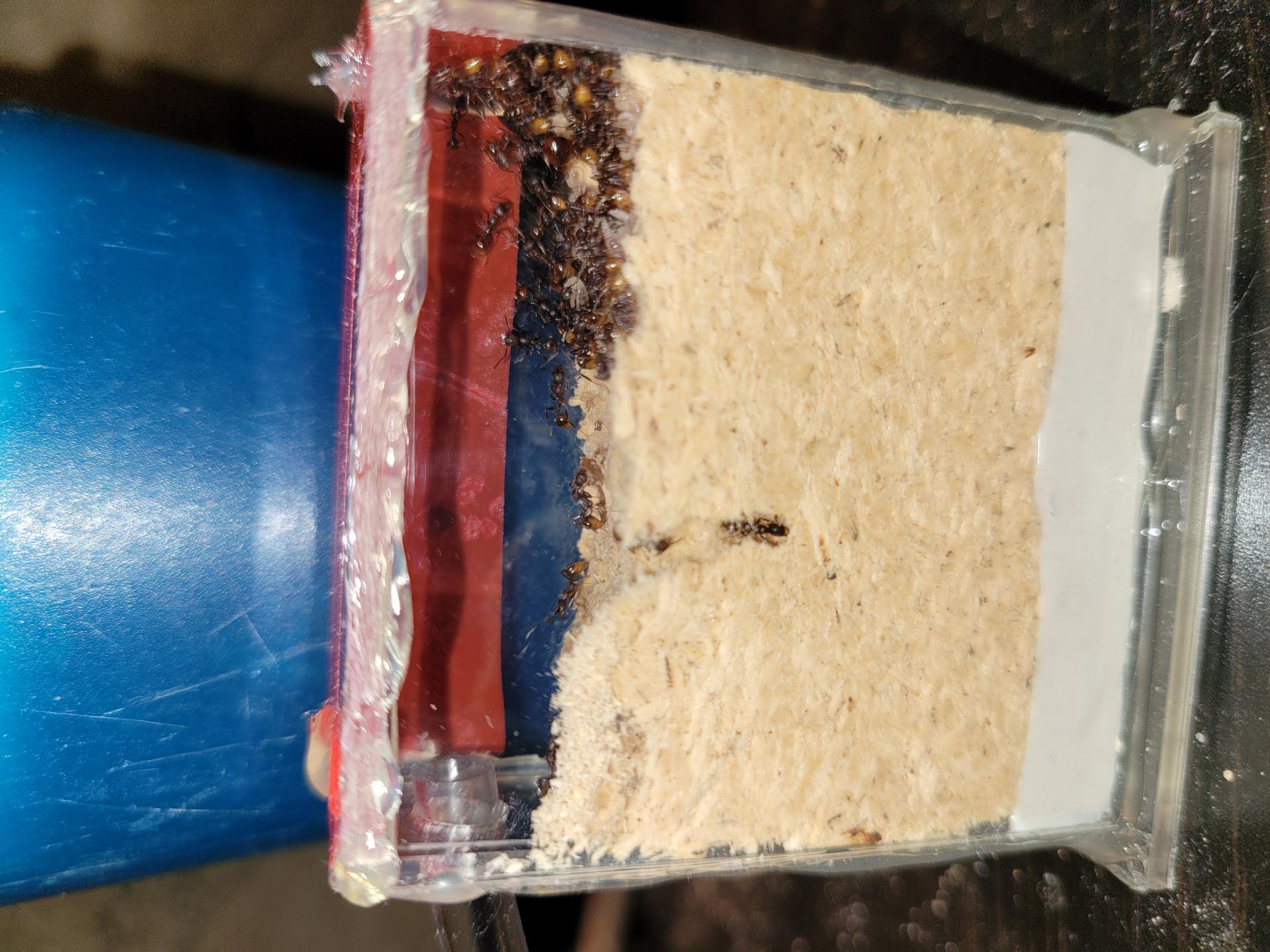 Please also note that it will look a lot cleaner and well made in the final products. The prototype is only to see if it's functional and it was quickly put together with hot glue and spare plexiglass.
Edited by VenomousBeast, January 15 2023 - 4:44 PM.