Rating: 9/10 The Grotube the sleek new face in formicarium. It has all the features. From hydration to circulation it has it all. Perfect for queens and small colonies, it's a great start to a promising line of formicariums.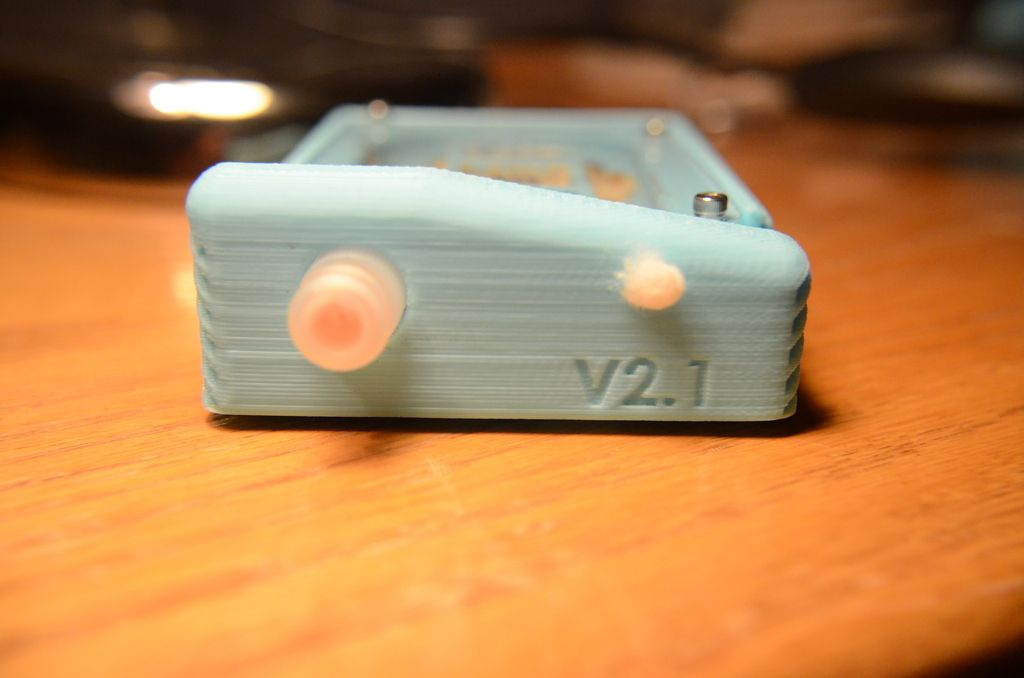 Price
At just $35 for the nest itself, it is a very affordable formicarium. For larger ant sp. I estimate that it can hold around 30-50 ants. for smaller sp. it can hold hundreds. For it's price, you're getting the most bang for your buck.
http://www.amazon.co...ding=UTF8&psc=1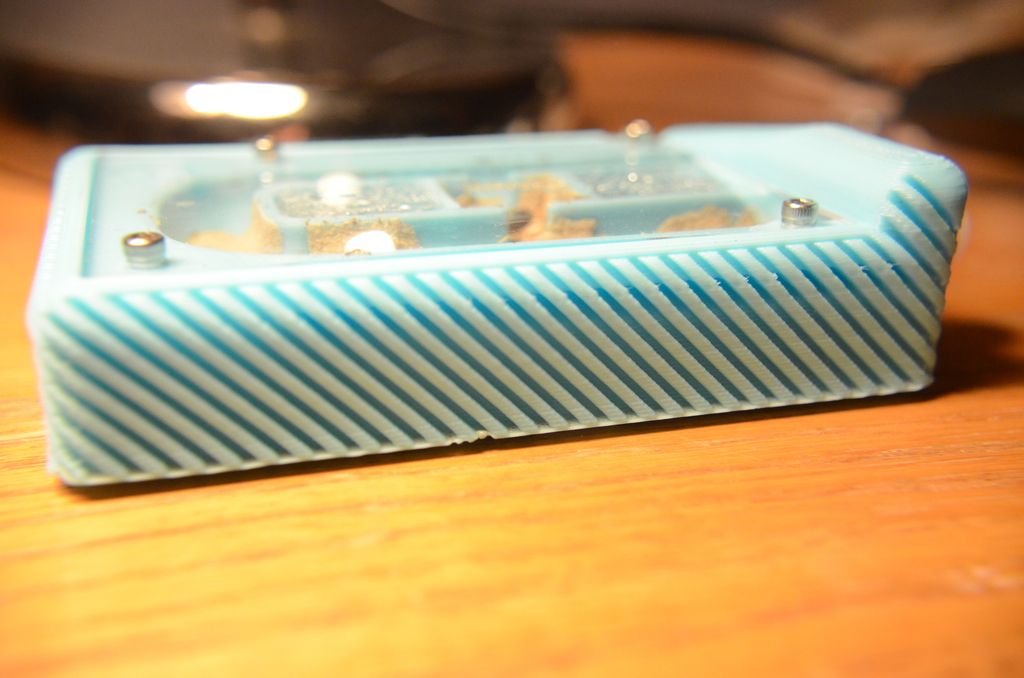 Features When I first opened my grotube, the first thing I thought was, "Wow, it's tiny." Yes, yes it is tiny. However tiny is a good thing. at 4.5 X 3 inches, it is basically a test tube replacement.
The first thing I notice is the clear gel stuff. These hold water that will supposedly hold it a good while and protect against over watering, however don't think you can't over water it. Because you can. And it stinks. I had to evacuate the whole colony and suck up the water. Whoops... Other than freak accidents such as that, it is recommended that you only put about 1-2 milliliters of water at a time. Other than that, the water distributes well with the plaster that doesn't mold.
Another feature is circulation. It has tiny air holes that go right to the outside of the formicarium, allowing you to completely shut the formicarium, and not worry about air.
Next you have visibility. This formicarium was designed for maximum visibility, and that's what you got. The nest is made for viewing with crystal clear acrylic and the fact that's it's horizontal.
Now we come to aesthetics. This formicarium is one of the nicer ones regarding how it looks. it is very symmetrical and clean looking, with a variety of color's to suit your choice. You can put it on a coffee table, and not worry about it being an eyesore.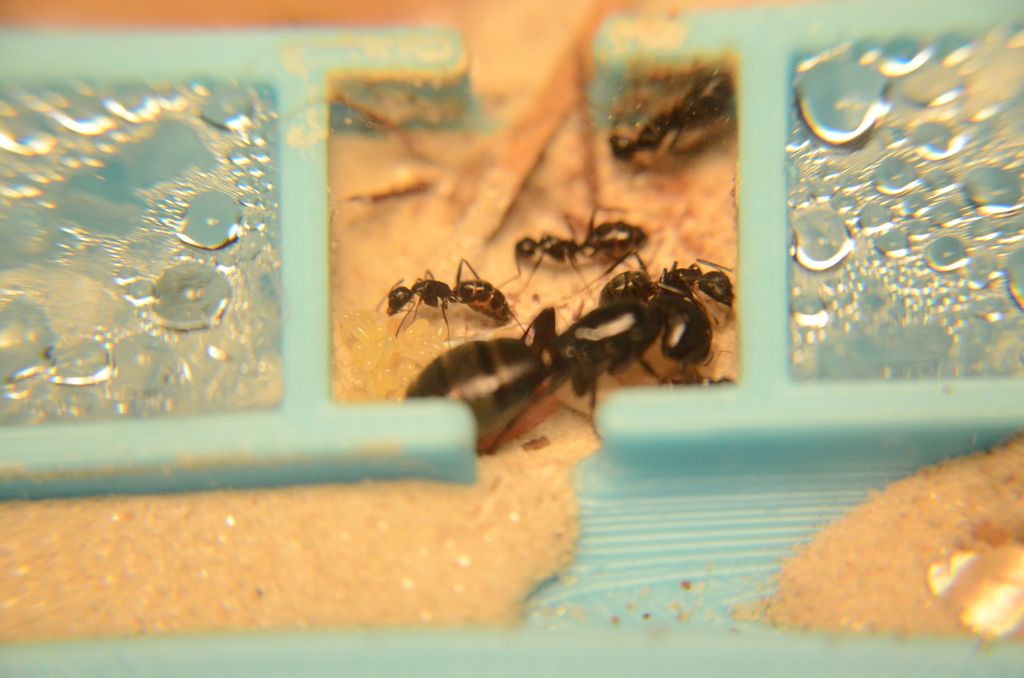 The part that this formicarium is sort of odd, for me, is the connection ports. They work great if you want to spend an extra $40 minimum on the smallest out world, but other than that, it is hard to use that small side. Herdo on formiculture said that 3/16 tubing fit's inside it, but if you have really large ants, I just feel that's it's a waist. It would be fine it there is a stopper for it, but for now I just have to watch my ants slowly chew through the cotton...