Welp, this is my Camponotus Pennsylvanicus Journal. Anyways, I first caught her on the side of the sidewalk running into the grass. If it weren't for it's size, I would never have noticed it. When I caught her, she spent next 20 minutes tearing at the cotton, I even had to change it 2 times! So now it's been about a week now. She has about 4-5 eggs.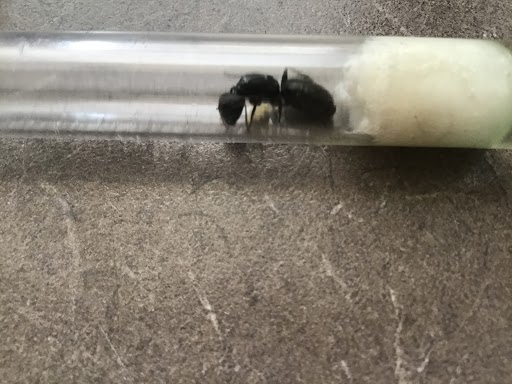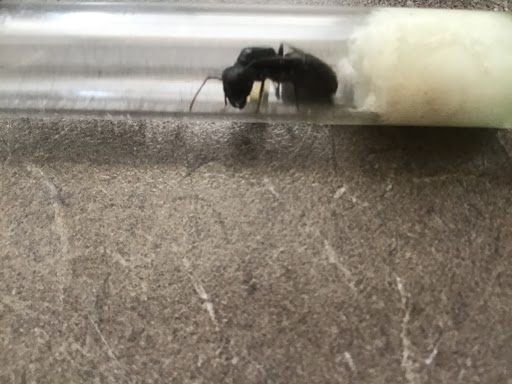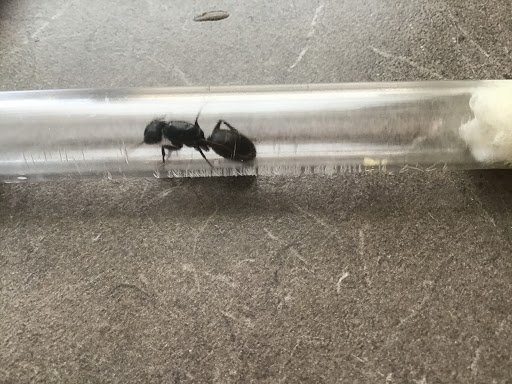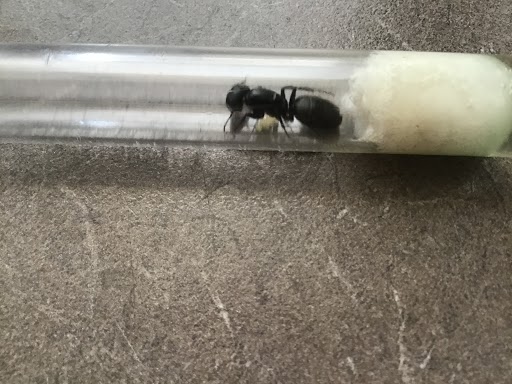 The eggs are sort of hidden under her thorax. I'll post again here when something happens.
Edited by azzaaazzzz00, May 21 2021 - 10:10 AM.