9/11/2015
The excess moss from the green-head ant formicarium decoration has placed in the outworld. The workers enjoy staying around that area and are munching on it, somehow.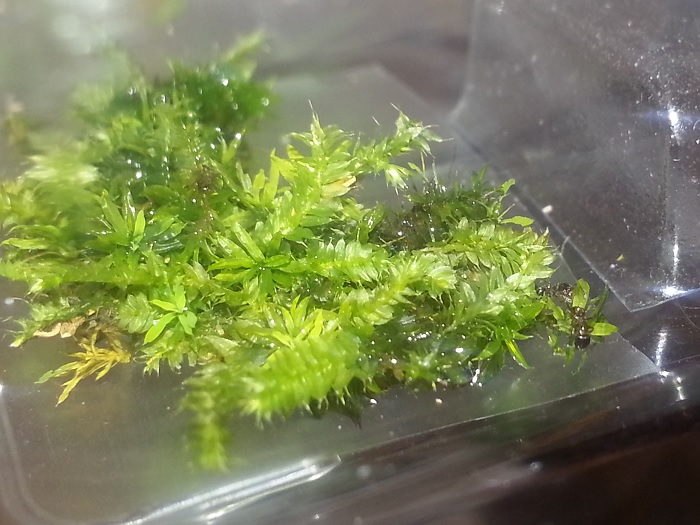 On another hand, lots pupae have eclosed and lots more are about to. The ants really like to pile up and cram all the brood together. Even though there are still plenty of space left elsewhere. This made me bit worried that some may get squashed, but it looks like everything is fine. Green-head ant queen also did the same and she appears to have very good memory of where she put the eggs.
Most springtails got killed by the ants, except one very well hidden and one super agile. In the left hand side of the photo below, the super agile springtail can be seen. It is trying to sneak up to the eating/food storage (mouldy?) area to steal the food, then the ants will chase it away. This process has been repeat over and over...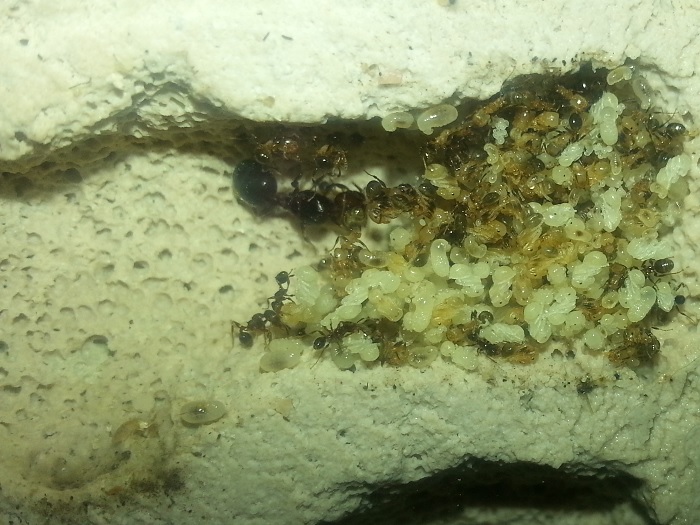 Sadly, after the latest massive brood kidnapping, the wild colony outside has finally decided to relocate. All the ants seems be disappeared from under the bricks.
12/11/2015
Lots movements in the nest now. I have put some crushed young grass seeds and the ants like them very much. On another hand, the wild colony outside is back in one of the bricks, perhaps due to the recent rain. So I fed them some dead insects and seeds, so far they have gathered up well. Since I have enough brood boosted for now, I will just assist with their nuptial flight.
Edited by antmaniac, November 12 2015 - 2:41 AM.