I know you guys will be dying to know what is in my ant food and how you can make some, so today I'm going to finally reveal my secret recipe!

All my ants love it and accept it readily. I have Pogonomyrmex, Camponotus, Crematogaster, Solenopsis to name a few. I especially like the paste, it is great for test tube feeding, measuring out tiny amounts, and you don't have to worry about your ants getting stuck and drowning.

THERE ARE 3 OPTIONS;

1. LIQUID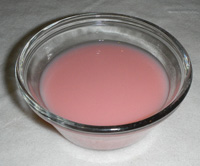 2. PASTE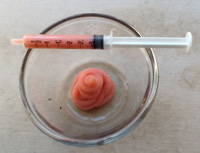 3. CUBES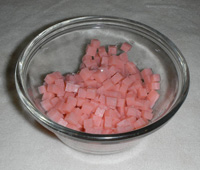 THINGS YOU WILL NEED;
1. High Speed Blender
2. Water
3. Canned Chicken (Organic Preferred but not required)



4. Hummingbird Nectar (Powdered Mix)



5. Organic Honey




RECIPE
Open 1 can of chicken and drain. Fill the can with purified water and place in the refrigerator. Drain and repeat several times to remove all the salt (about 1 hour). When it's ready the chicken will taste very bland.

Combine 1/2 cup of chicken and 1 cup of purified water into your blender. (1:2 ratio)

Add 2 heaping Tablespoons of Hummingbird Nectar.

Add 1 heaping Tablespoon of Honey.

Blend on highest speed for several minutes until smooth.

Feed your ants and refrigerate. This formula can last up to 2 weeks (Freeze extra for longer storage)

.
To make the paste (my preferred method but I also like the convenience of cubes so I use both), you will also need Modified Food Starch. (It MUST be modified). I get mine from Amazon. It's also known as Clear Gel.
Follow the recipe above.

Heat up in microwave for 30 seconds.

Slowly stir in the modified food starch until it reaches the consistency you like (If it is not thickening heat it again). Don't make it too thick or filling your syringe will be difficult.
Keep Refrigerated for up to 2 weeks. (Freeze extra for longer storage.)
To make the cubes, you will need some Agar Agar. I get mine at a local Asian Market.


Follow the main recipe above.
Heat in the microwave for 30 seconds at a time until it is very hot. Do not overheat or it will explode all over the place.
Add 2 teaspoons of Agar Agar and stir well.
Pour a thin layer into a flat container and let cool in the refrigerator.
Cut into cubes and refrigerate in air tight container. (Freeze extra for longer storage)
OPTIONAL: I also add a Teaspoon of ReptaBoost. It's loaded with all kinds of Nutrition.





If you have any question feel free to ask

Edited by Chromerust, March 14 2023 - 1:57 PM.