5-13-18
A few days ago, I lifted up a rock to find a small Stigmatomma pallipes queen, most likely recently mated, in a small chamber. I quickly scooped her up into a test tube, and after concluding she had no eggs in her chamber, I left the forest and created a test tube setup. She is now in that setup, and has been fed a pinhead cricket.
Here are a few pictures of when I caught her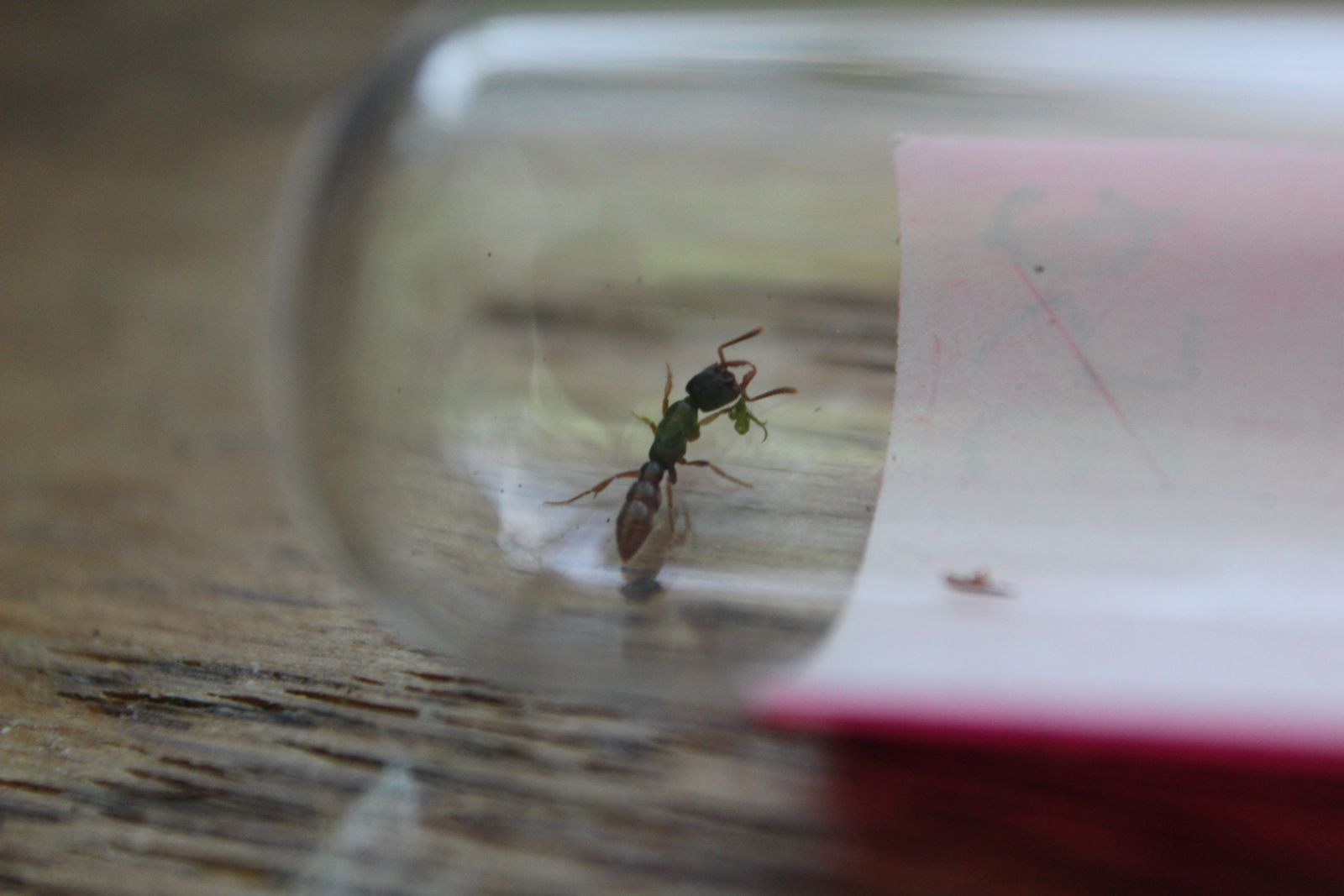 I'll update when something happens, but I'm not going to be checking on her much except to feed her.
Edited by AnthonyP163, June 19 2019 - 7:28 PM.