I caught this Lasius cf. neoniger queen last fall. I pulled her out of hibernation about 2 months ago. She now has a healthy pile of brood and it looks like the nanitics are just a few days away! I'm looking forward to keeping this species. If anyone has tips or advice on keeping this ant, let me know.
Here are some photos I took yesterday.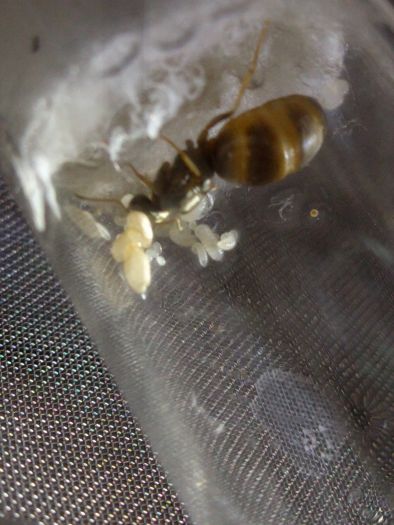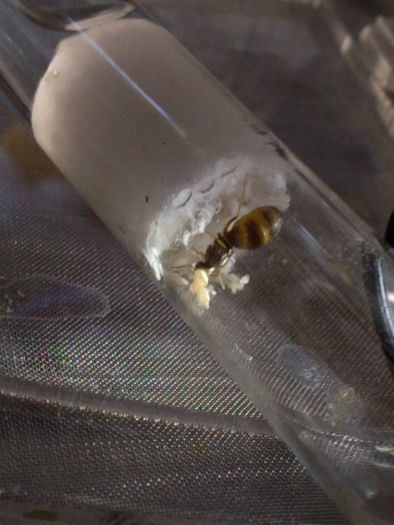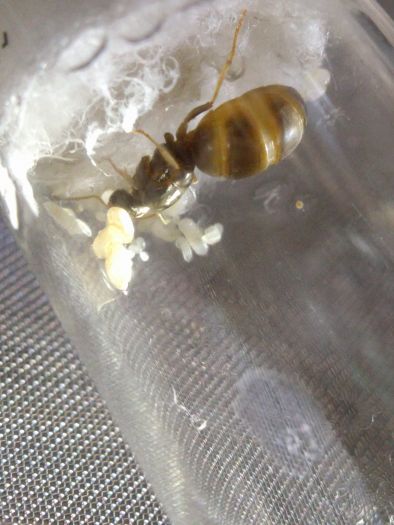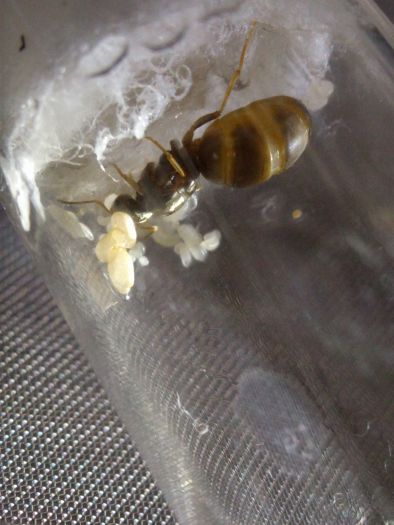 Edited by Mettcollsuss, December 3 2018 - 2:44 PM.