9-23-2017
I found nine
Pogonomyrmex maricopa
queens on the side of Hwy 95 at the North end of Blythe, California in the afternoon on 9-12-2017. It was about 105 degrees out at the time. I dug most of them out of founding chambers, and grabbed a couple while they were in the process of digging their nests.
Original ID thread:
https://www.formicul...ornia-9-17-2017
1. Location of collection:
Blythe, California
2. Date of collection:
9-12-2017
3. Habitat of collection:
Desert riparian
4. Length (from head to gaster):
9-10 mm
5. Color, hue, pattern and texture:
All red with white hairs and a slightly lighter gaster
6. Distinguishing characteristics:
No spines, interuggal punctures on head
7. Anything else distinctive:
Moves in a wasp like motion typical of P. californicus (desert bicolor variety)
8. Nest description: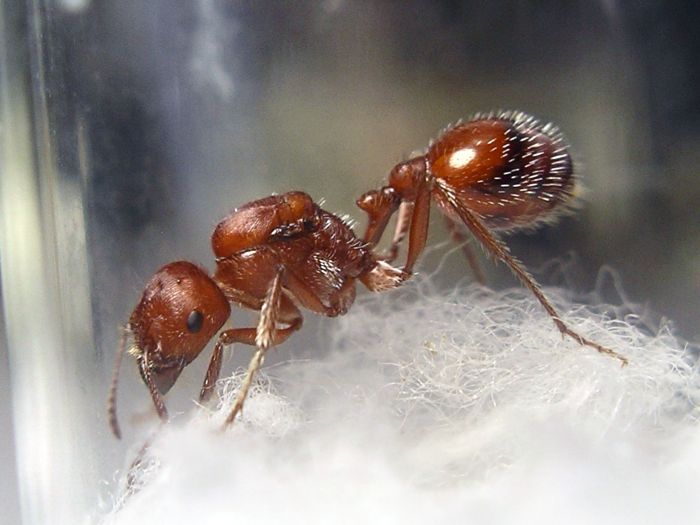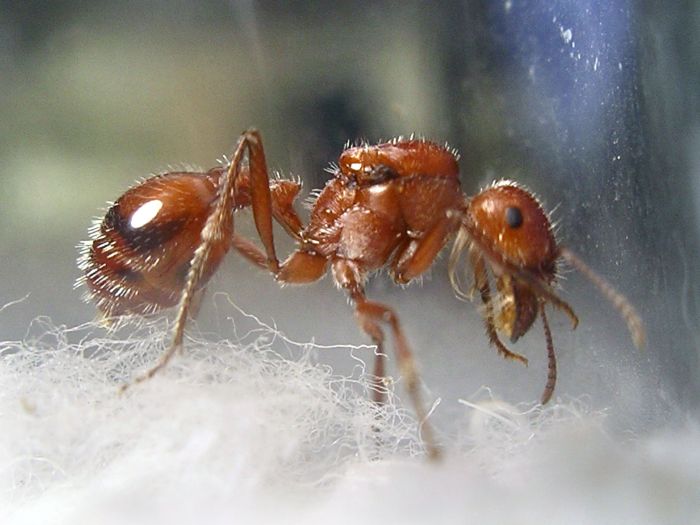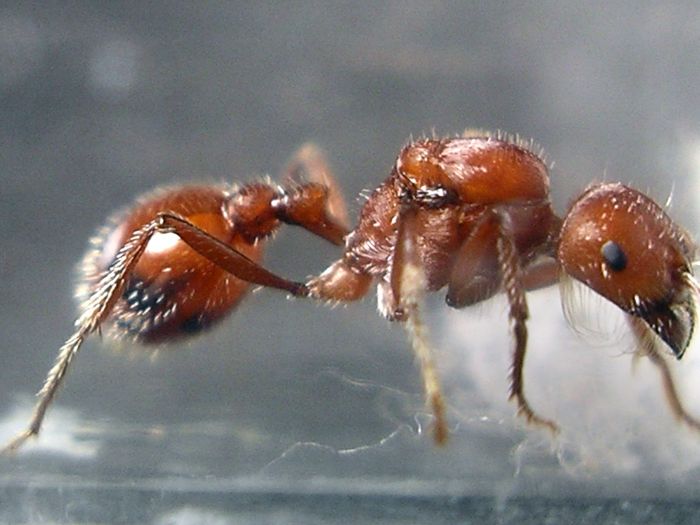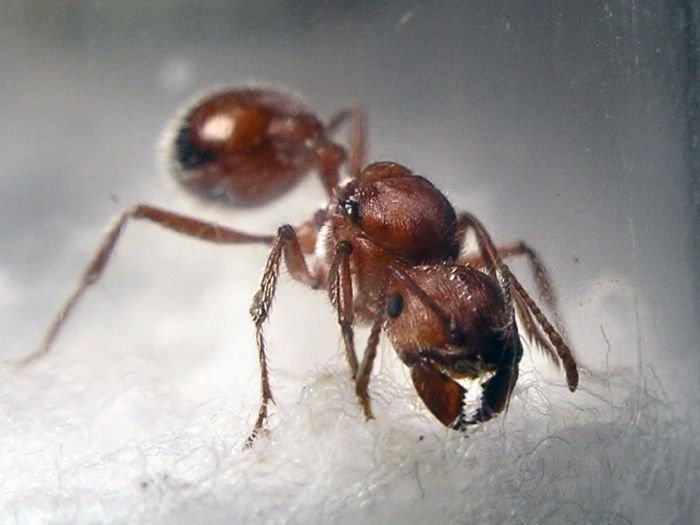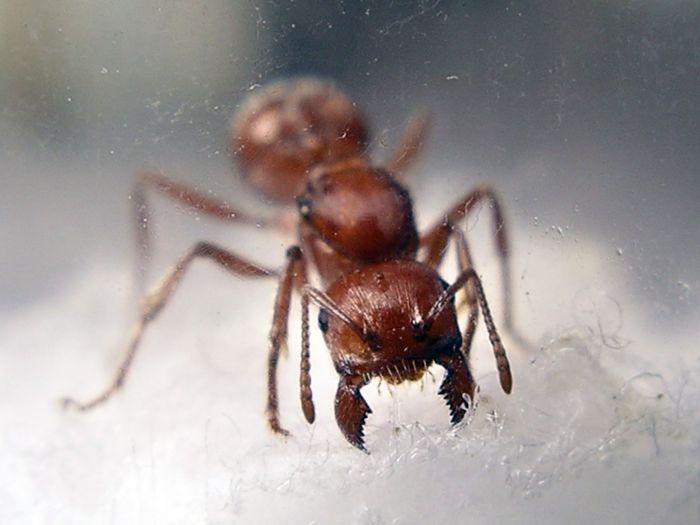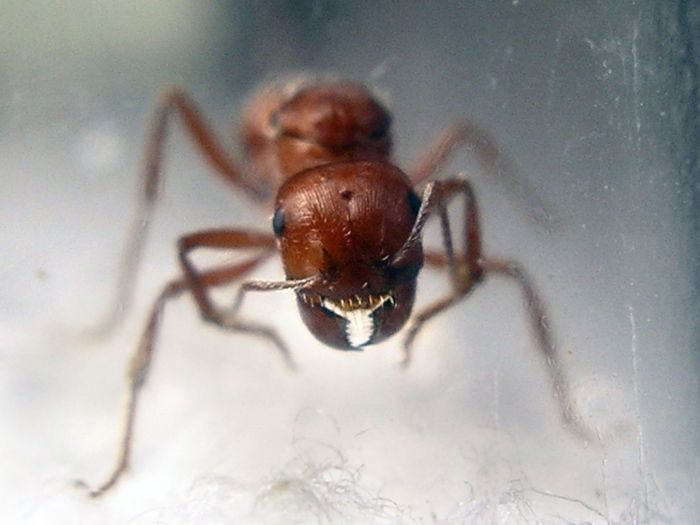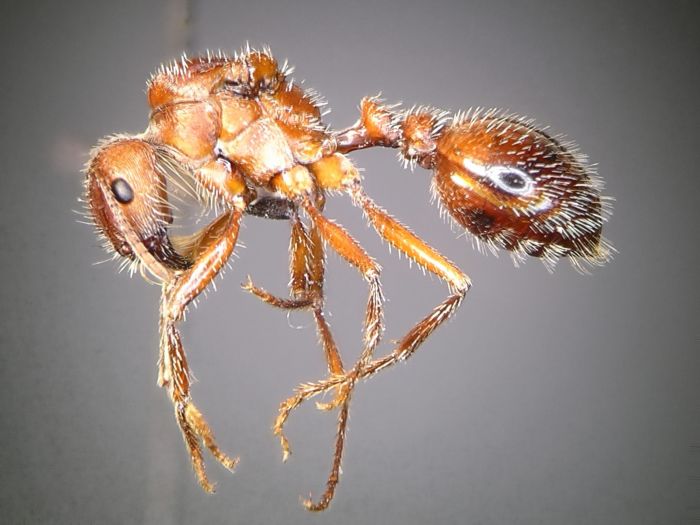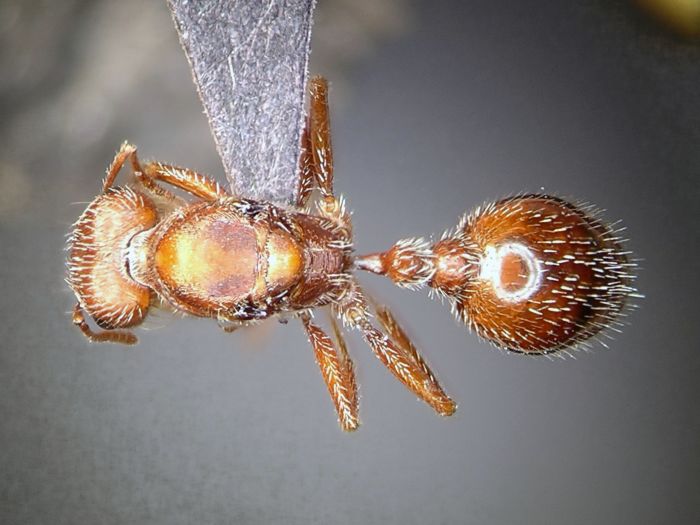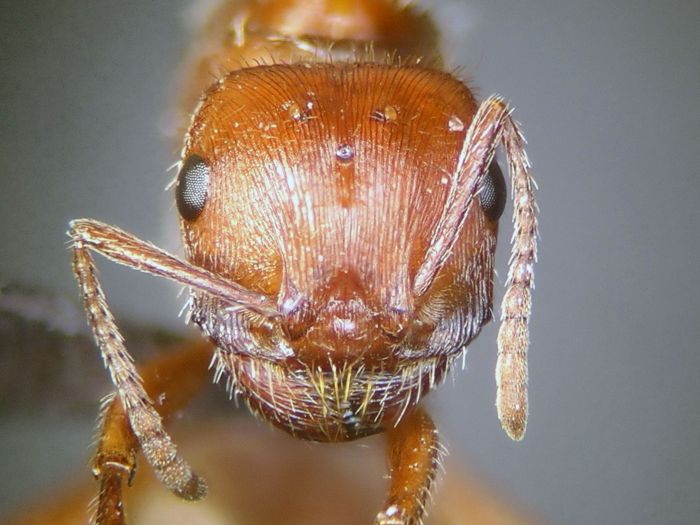 One died of its injuries from digging it out before I got home. Of the remaining seven, I put two of them in test tube setups, one in one of my starter formicariums, and the other five in Dirt Boxes.
Most of the queens in the Dirt Boxes dug nests right away, and I can already see eggs in two of them.
It wasn't long though before the queens in the test tubes died. This makes me think these might be hard to raise the way
P. californicus
(their closest relative) are.
By now I only have four of these left. The one in the formicarium, and three in Dirt Boxes.