9-23-2017
I found this
Pheidole
queen on my black light in Trabuco Canyon, California around 5:00 AM on 8-2-2017.
Original ID Thread:
https://www.formicul...on-ca-9-23-2017
1. Location of collection:
Trabuco Canyon, California
2. Date of collection:
8-2-2017
3. Habitat of collection:
Oak Forest
4. Length (from head to gaster):
6mm (queen), 2mm (worker)
5. Color, hue, pattern and texture:
Queen - Rust color, brown gaster; Worker - Rust color thorax, maize gaster, brown head
6. Distinguishing characteristics:
Short spines
7. Anything else distinctive:
8. Nest description:
9. Nuptial flight time and date: 5:00 AM, 8-2-2017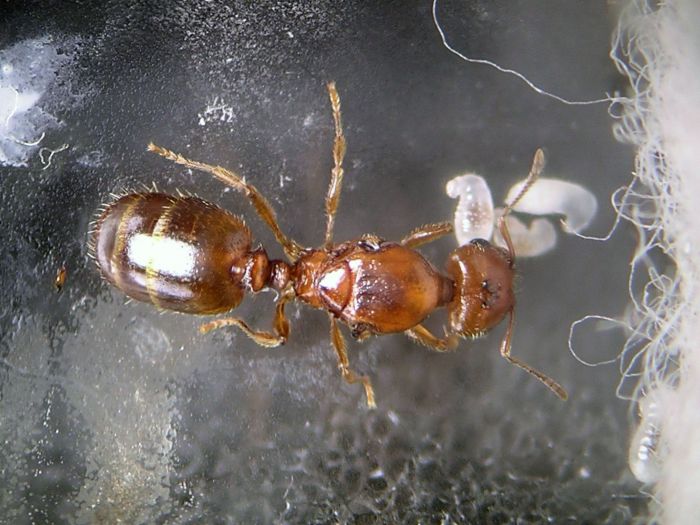 She got her first workers about two weeks ago. This is the first time I've seen this species before. I like the darker heads. There's not a lot of species of ants around here with heads darker than the rest of their body. It's usually the other way around for some reason.