9-13-2014
On the evening of 8-27-2014 I found one of these
Lasius
sp. dealates up near San Antonio Falls by Mt. Baldy, California. Later that night I found another one in Ice House Canyon, just a little ways from there.
ID Thread:
https://www.formicul....php/topic/477-
1. Location of collection:
Ice House Canyon, Mt. Baldy, California.
2. Date of collection:
8-27-2014.
3. Habitat of collection:
Pine/Oak Forest.
4. Length (from head to gaster):
5 mm.
5. Color, hue, pattern and texture:
All yellowish-brown, with a redish-brown thorax.
6. Distinguishing characteristics:
Parasitic look with small gaster
.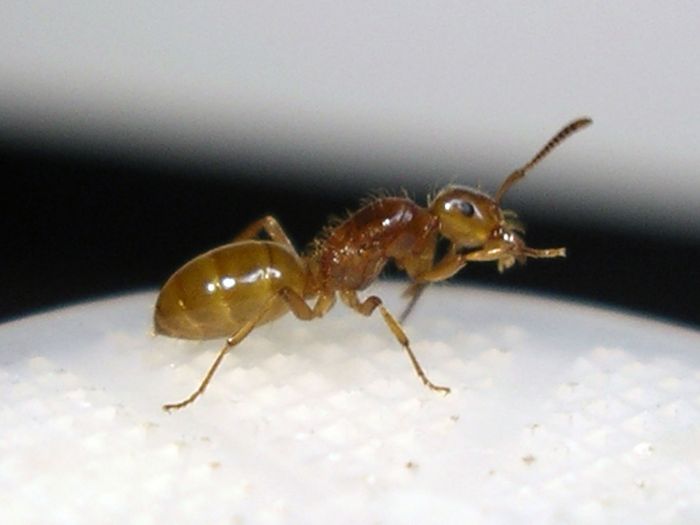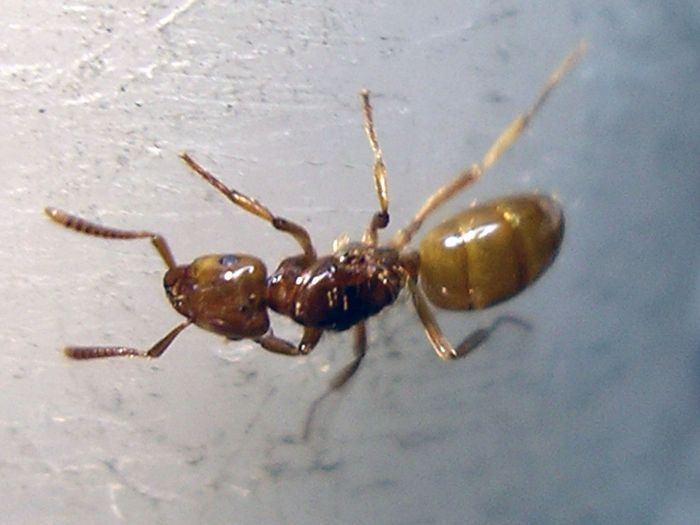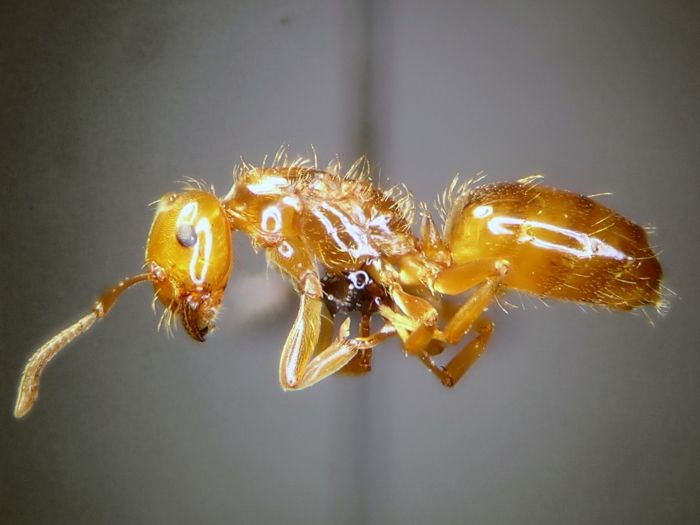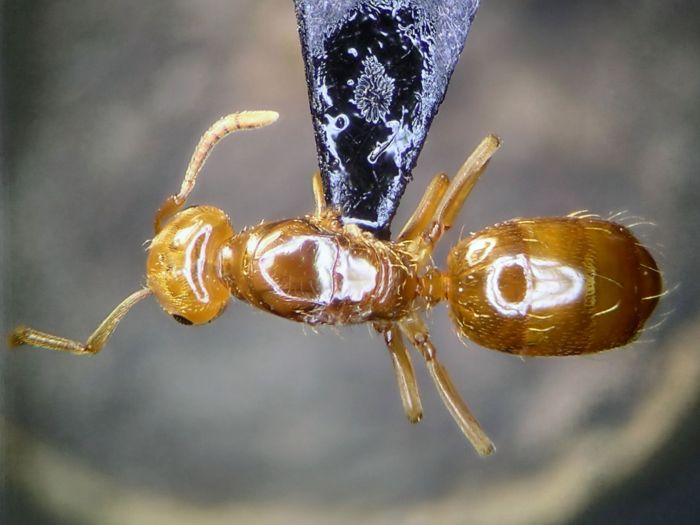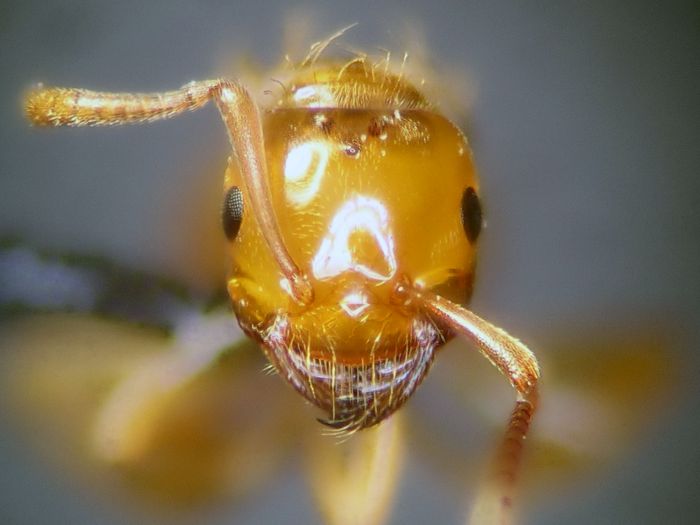 Since this and another
Lasius
sp. I found up there were obviously parasitic, I immediately started coming up with a plan to get some workers for them. It took a week, but I finally obtained some of what should be
Lasius crypticus
. I chilled some of these workers and introduced them to the queens. At first they pulled on their legs and acted aggressive toward them, but after a little while, they were all getting along fine.
Another week went by, and I came across a ton of
Lasius
pupae and workers of a smaller, darker species.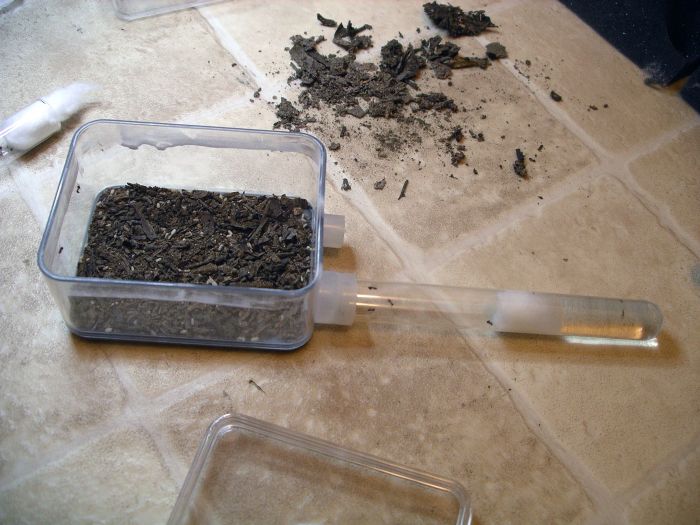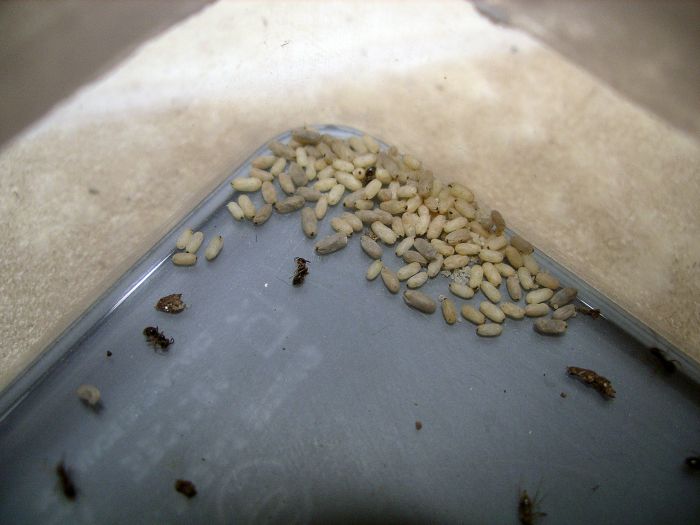 I introduced a bunch of these pupae to them, but after a few days it became apparent, that the
L. crypticus
workers just weren't caring for these pupae at all. In the time that their own sisters helped a whole bunch of them eclose in the tube I had them stored in, not a single one eclosed in either of the queens' test tubes. Also, I found one of these queens dead later, so now I only have one.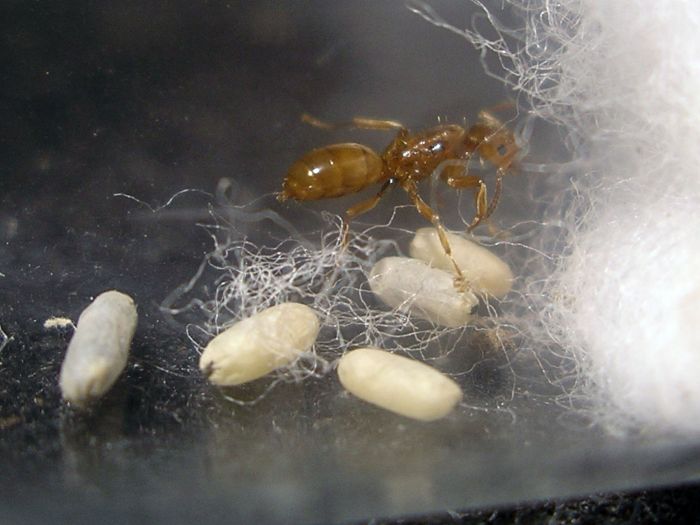 Tonight I removed the
L. crypticus
workers, and added a few more pupae (since a lot of the first ones were dead), along with a few callow workers from the smaller, darker
Lasius
colony again. Hopefully this works out better.