9-13-2014
On the night of 8-27-2014 I came across a nuptial right of
Lasius niger
in Ice House Canyon up near Mt. Baldy, California. There were tons of them swarming under every street light and all over my black light. I managed to catch a few of these, but they were all alates still.
ID Thread:
https://www.formicu....php/topic/479-
1. Location of collection:
Ice House Canyon, Mt. Baldy, California.
2. Date of collection:
8-27-2014.
3. Habitat of collection:
Pine/Oak Forest.
4. Length (from head to gaster):
9 mm.
5. Color, hue, pattern and texture:
Dark redish-brown, with a slightly lighter yellowish-brown gaster and legs.
6. Distinguishing characteristics:
7. Anything else distinctive:
Squirts formic acid from gaster (Formicinae).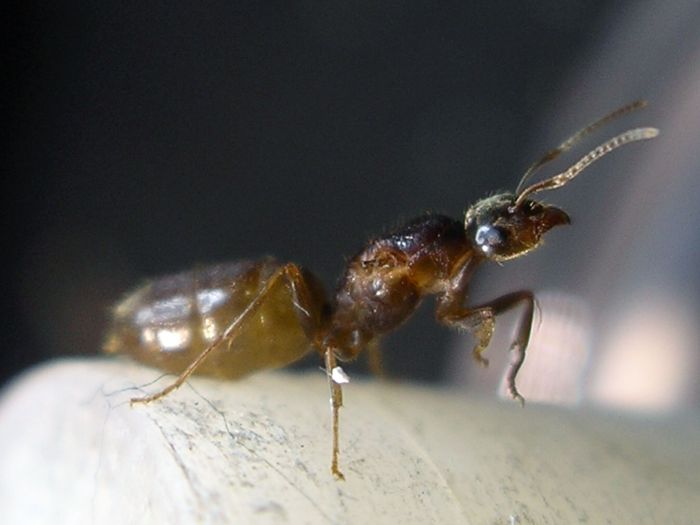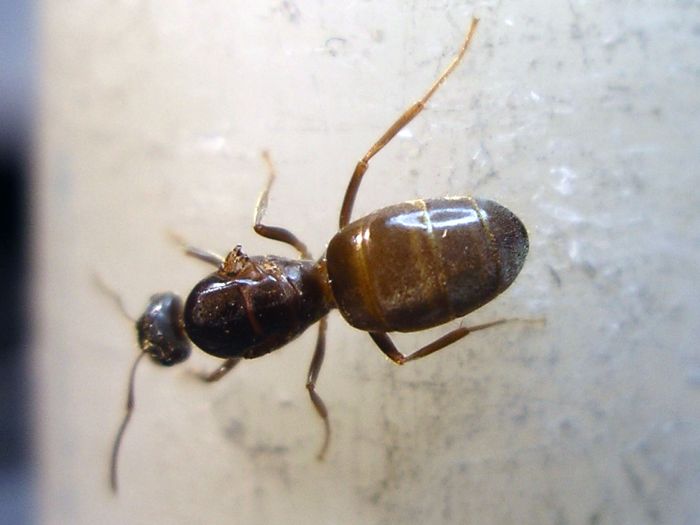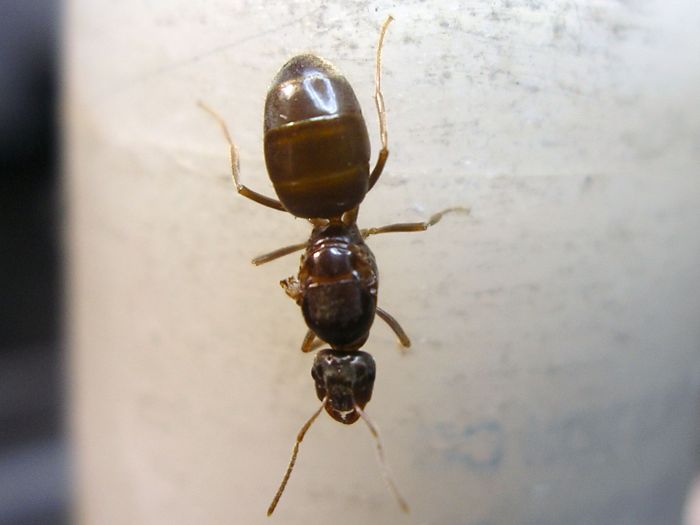 One of them decided to tear her wings off the next day, but none of the other did, and still haven't. So far none of them have laid any eggs either.