So I got tired of having bulky clip on lights in my way all the time when working in my ant cabinets, or having to wear a head lamp in order to see what I'm doing. I started looking for under-cabinet lights that would fit under the shelves of the cabinets, but those are almost all at least $25, no matter how small, unless you want to get some crappy fixture that hardly gives off any light at all. I decided my best bet was to just get some of the
4 foot T8 light tubes
I've been replacing all my fluorescent bulbs with. These things are only 10 dollars a tube, and give off about 2310 lumens each.
Took off the ends and removed the prongs.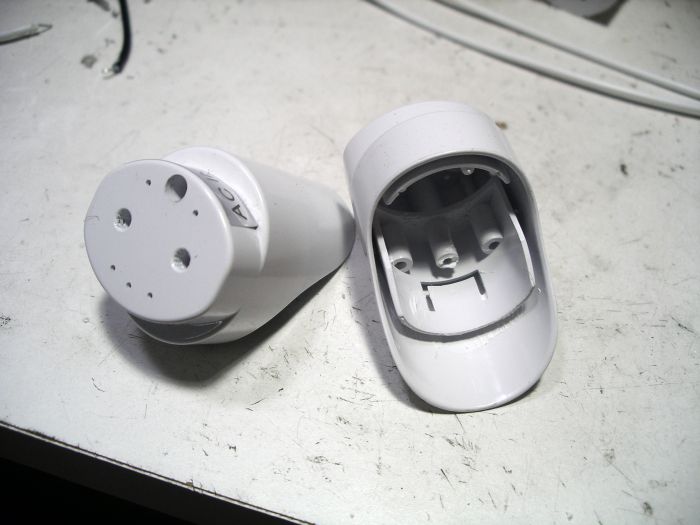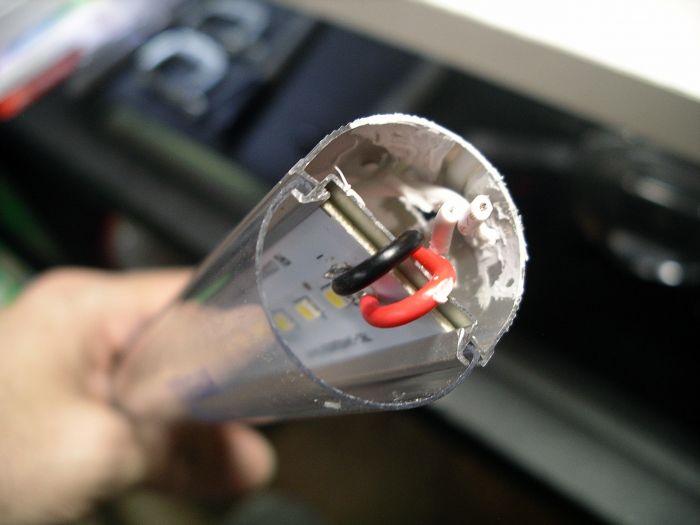 All disassembled.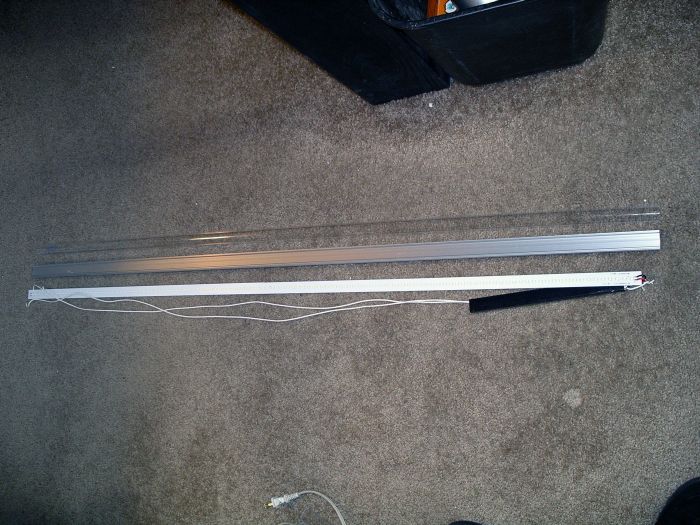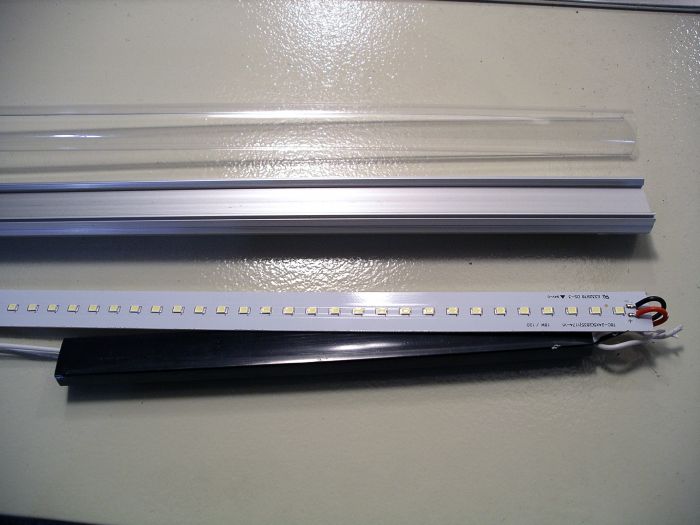 Removed the protective covering on the rectifying circuit.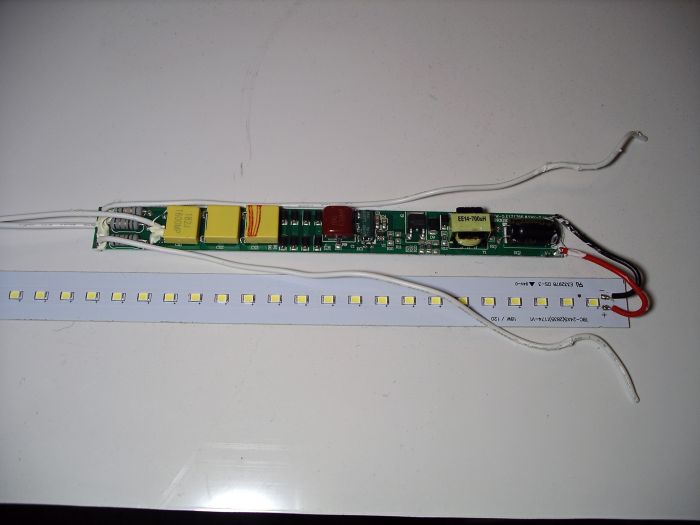 Removed the stock power wires and soldered on a single long cord.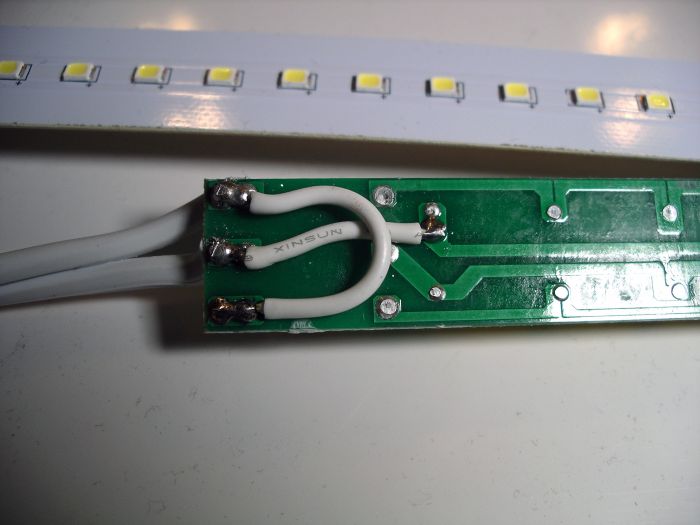 Put the protective covering back on.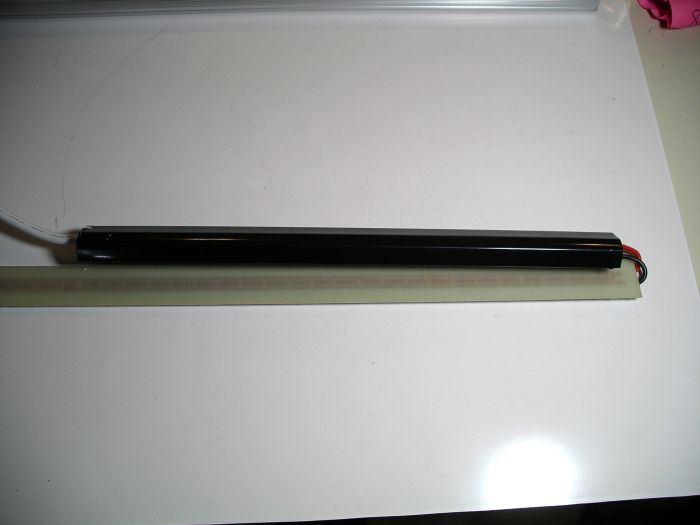 Looking at the traces on the back of the LED strip, I could see they divided it up into 5 parallel sets of 24 series connected LED's. The rectifying circuit puts out about 100 VDC, so that's a little under 4 volts per LED. Based on the layout, I should be able to cut any multiple of 24 LED's off the strip and it should still work.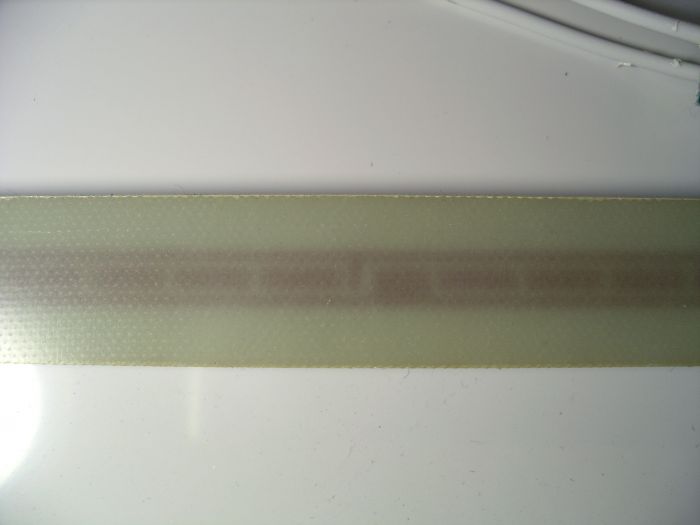 Cut off 2/5's (48 LED's) of the strip, bringing it down to 28 inches. This will be the longest size that will still fit in the cabinet.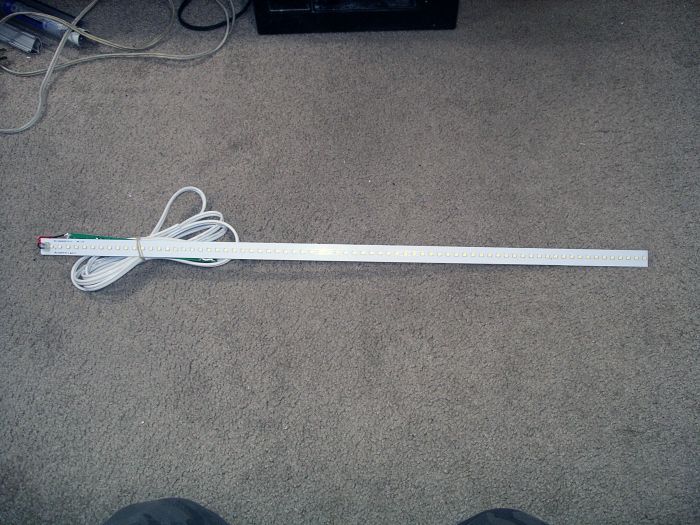 Wrapped the end with electrical tape to keep the sharp aluminum from cutting into the wire's insulation.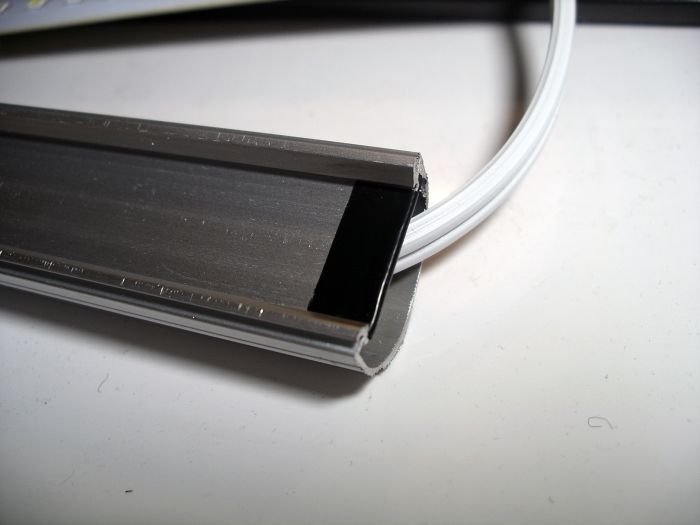 Put the ends back on after drilling and joining two holes on the side where the power cord is going to come out. I also drilled the hole that will be used to hold the magnet mounts on.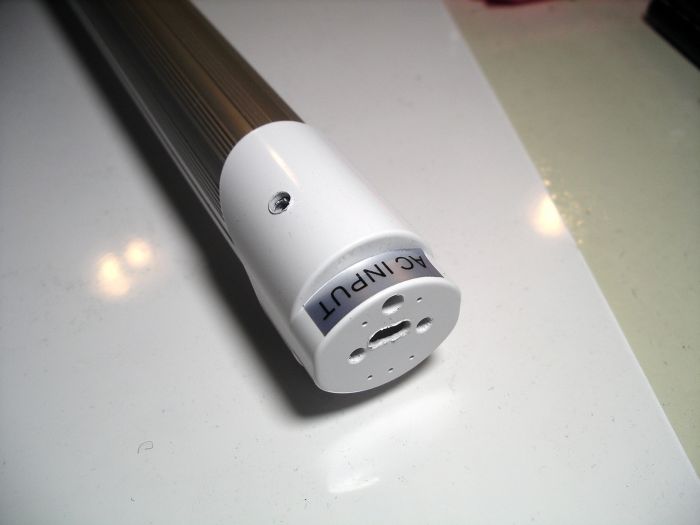 Used pop rivets to attach the magnets.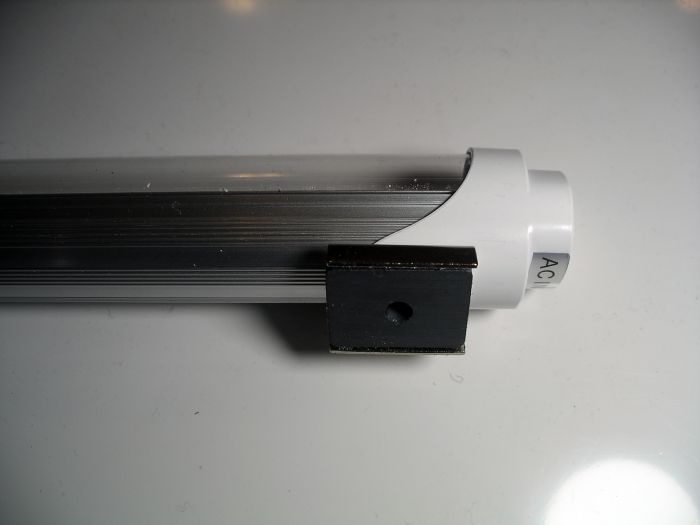 All done.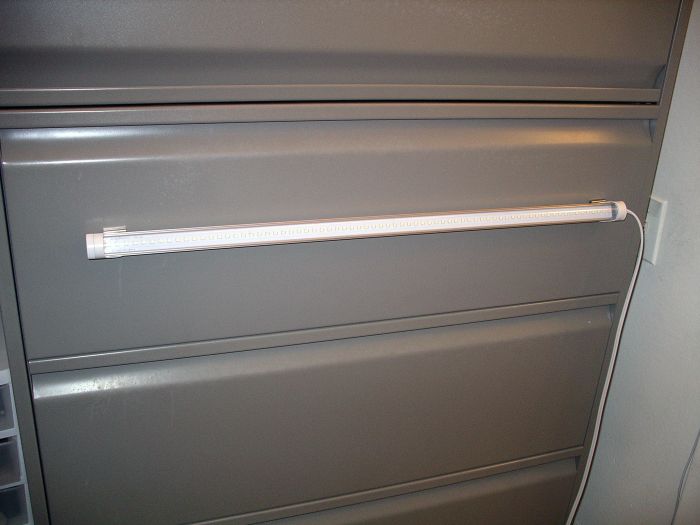 Here they are mounted under the shelves and turned on.