So i caught this queen when i was out looking around for Pogonomyrmex queens. I caught her 7/2/16 or 7/3/16 either way I've had her for almost two weeks. I don't really like checking on her very much cause she kinda freaks out and starts messing with her eggs. In the pictures you can see a small batch up eggs by her.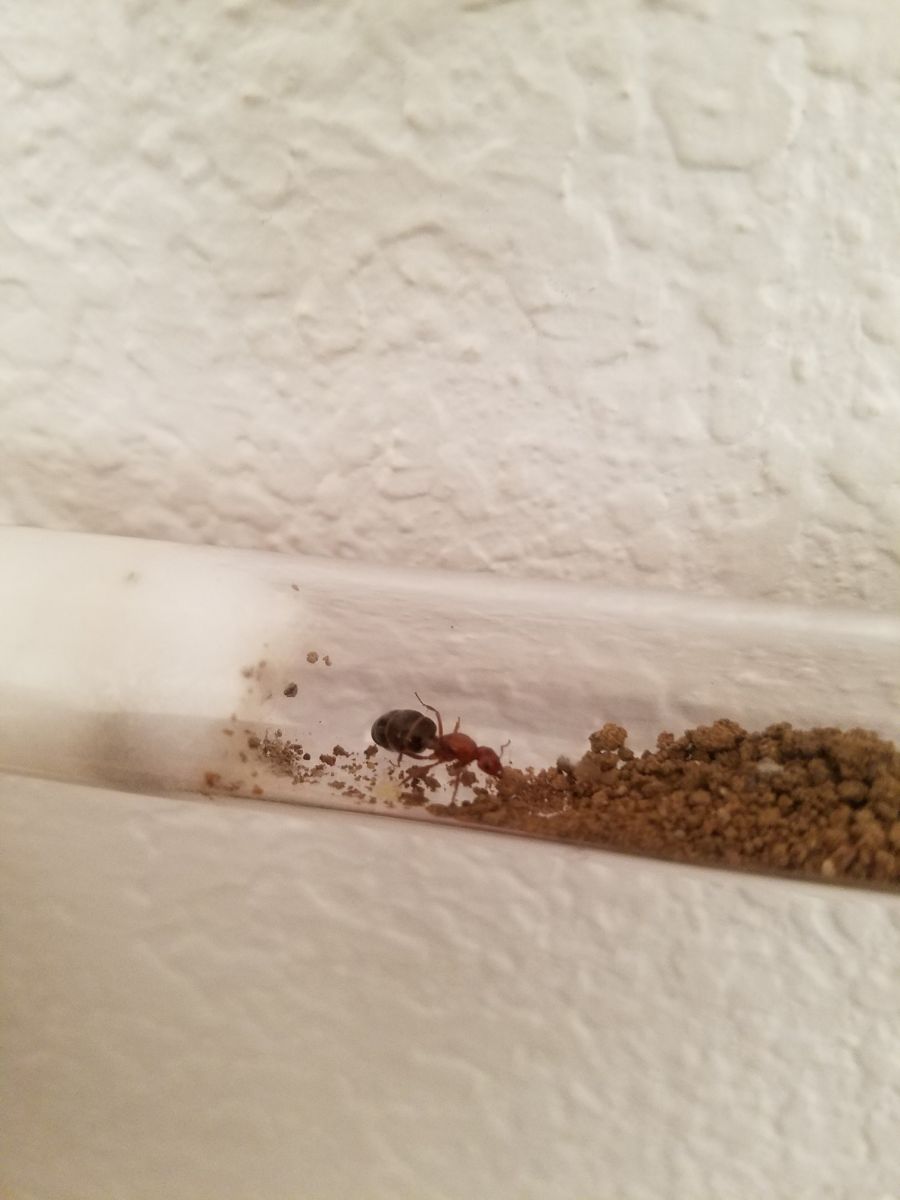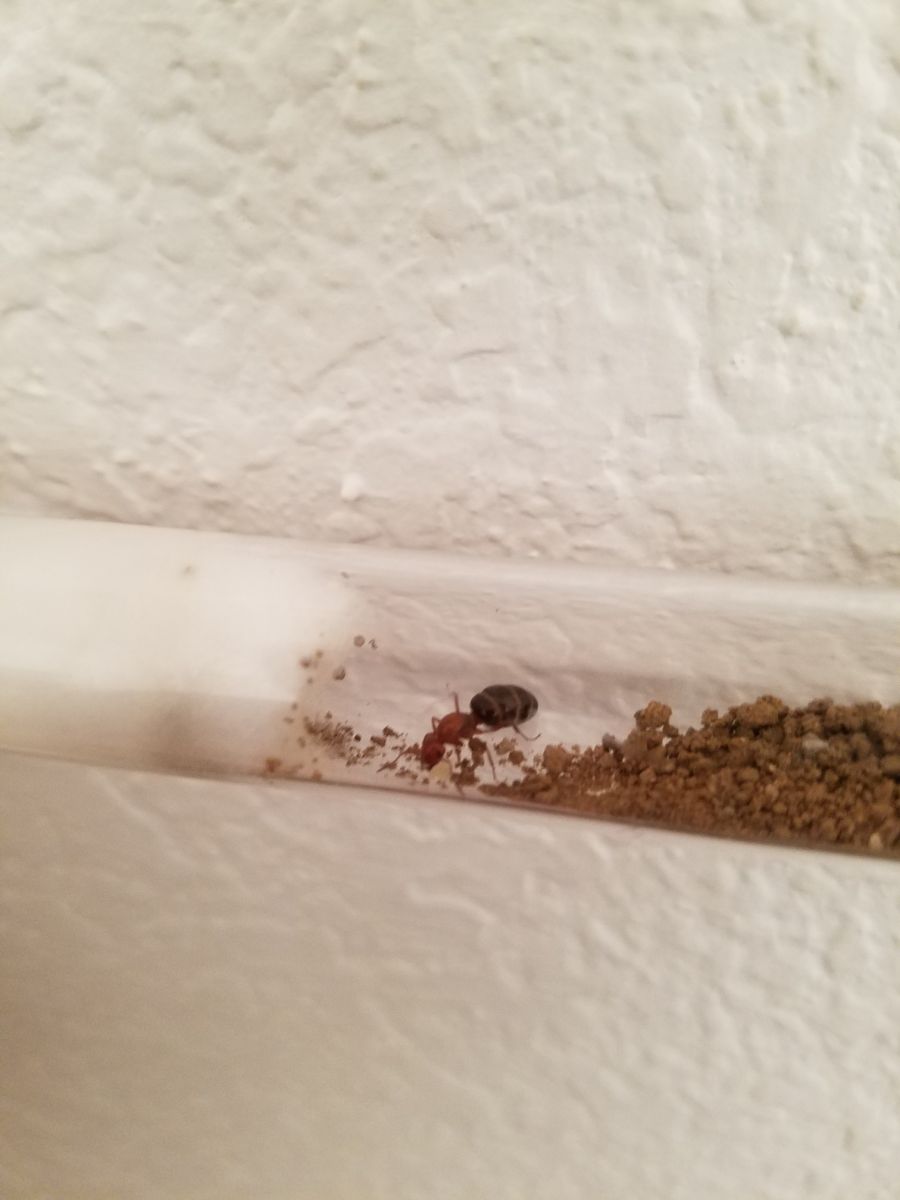 So far she seems to be doing well. I'm hoping that she is strong enough to found a colony. These ants are very interesting to me as far as their behavior.
I found a colony not to far from where i caught her and they are very fast and pretty timid ants but they set up little sentry's and they are very long legged ants.
Edited by XZero38, August 24 2016 - 5:31 AM.