This formicarium is going to be designed for Myrmecocystus and I'm going to make as natural looking as I can. I plan to make this one look very nice, like something you would want on display. It's going to be built into a cabinet with the out world sitting on top. This should keep the nest in the dark and out of site, while the out world (desert terrarium) is in full view all the time.

Before I do this, I'm going to start with a simple version of it just to see what works and what doesn't, then once I get all that down, I'll design the final version.

I picked this cabinet up from a thrift store for 10 dollars. It's the perfect size for the 10-gallon aquarium I'll be putting on top as the out world.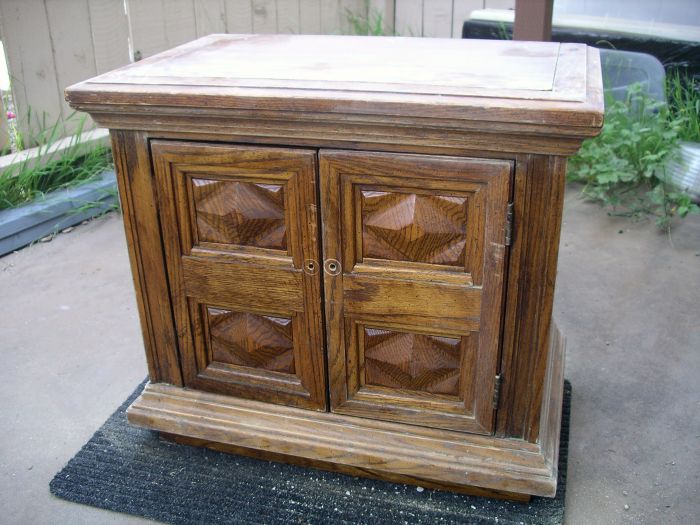 As always, I'll be posting pictures of this project from beginning to end.