4-21-2014
On April 12th 2014, I dug up 11
Myrmecocystus testaceus
dealates near Lake of the Woods, California.
PogoQueen
found these out there and told me about the spot, so I decided to drive up and get a few myself. There were hundreds of founding chambers, and I probably had a 30 percent success rate digging them up. I noticed the ones that were in the very hard dirt were only down a couple inches, while the ones in the soft dirt were down much further.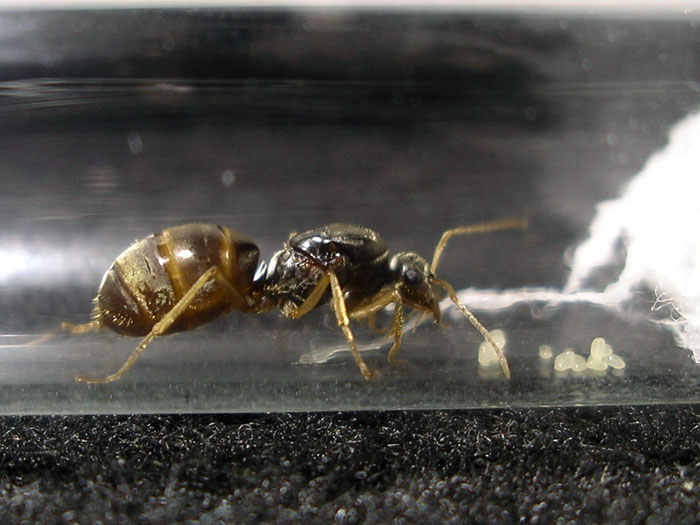 This is one of their founding chambers.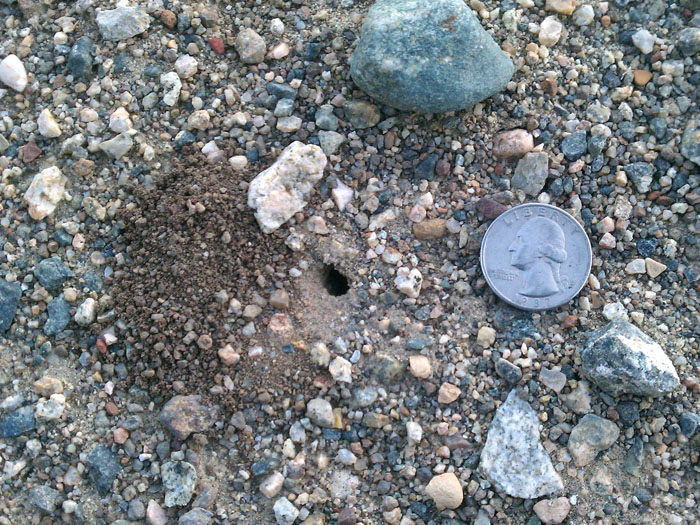 Right away I noticed most of them were covered in little red mites. They seemed to attach themselves to the area where the wings were torn off, and on the underside of their neck. I was able to remove all the mites using a microscope and a fine-tip tweezers.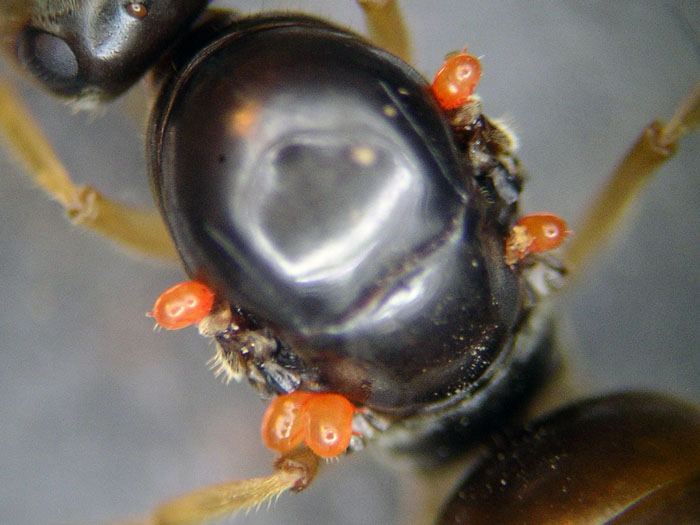 Four have died since I first collected them, two of them shortly after removing the mites.
On April 19th I dug up two more of these same queens in Idyllwild, California. Thankfully these new ones didn't have any mites on them. I also noticed that these queens are a bit lighter brown than the first bunch. This leaves me at a total of nine queens now.
A few days after collecting them, one of them laid a few eggs. Now, a little over a week later I have three of them with eggs.