The saga continues. After installing the replacement queen and her entourage, I'd planned to check she was released from her cage in about 3 days but chilly weather postponed my inspection until the 20th. Three frames were covered with workers and uncapped comb with honey and pollen.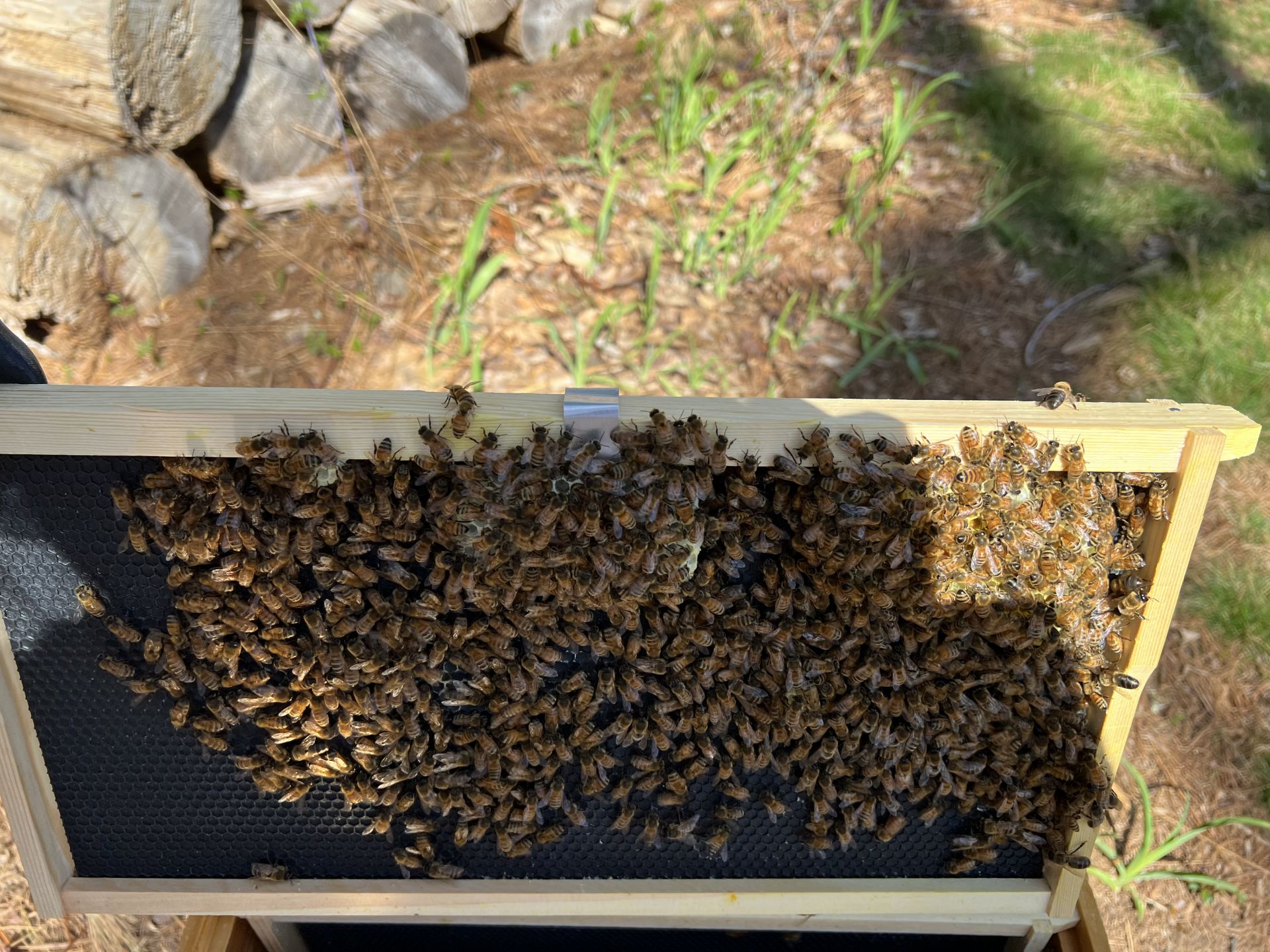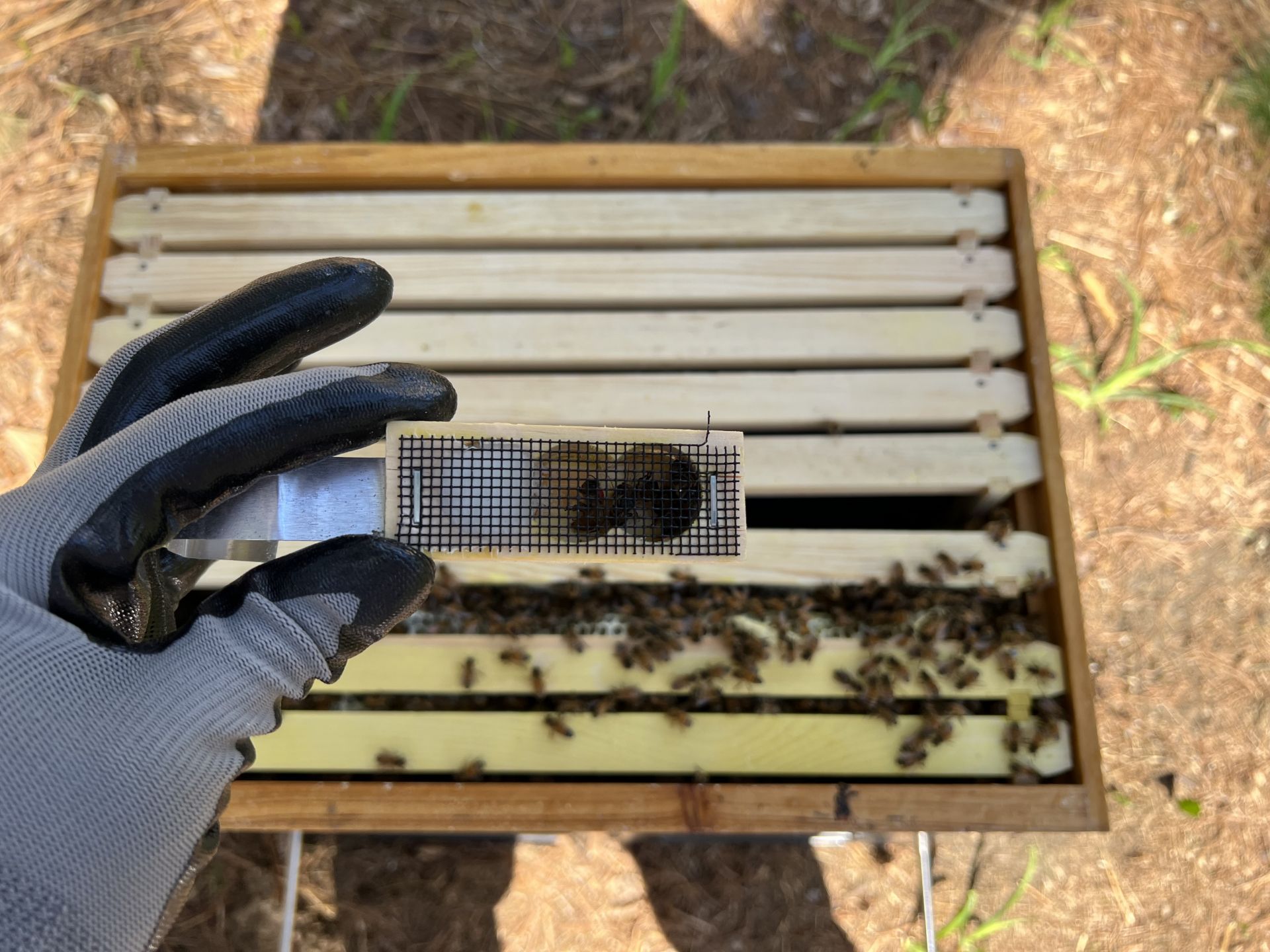 To my shock, I checked the cage to find the queen and all her attendants dead!! At this point, beekeeping seemed much more humbling than ant keeping! My vendor assured me they'd replace the queen but recommended I scrupulously inspect my hive for an unmarked queen that had been inadvertently introduced into the package. My first two inspections had admittedly been cursory. I hadn't expected a second queen and the built out comb within view was all uncapped and either empty or partially filled with honey or bee bread. I had no idea an unmarked queen was afoot.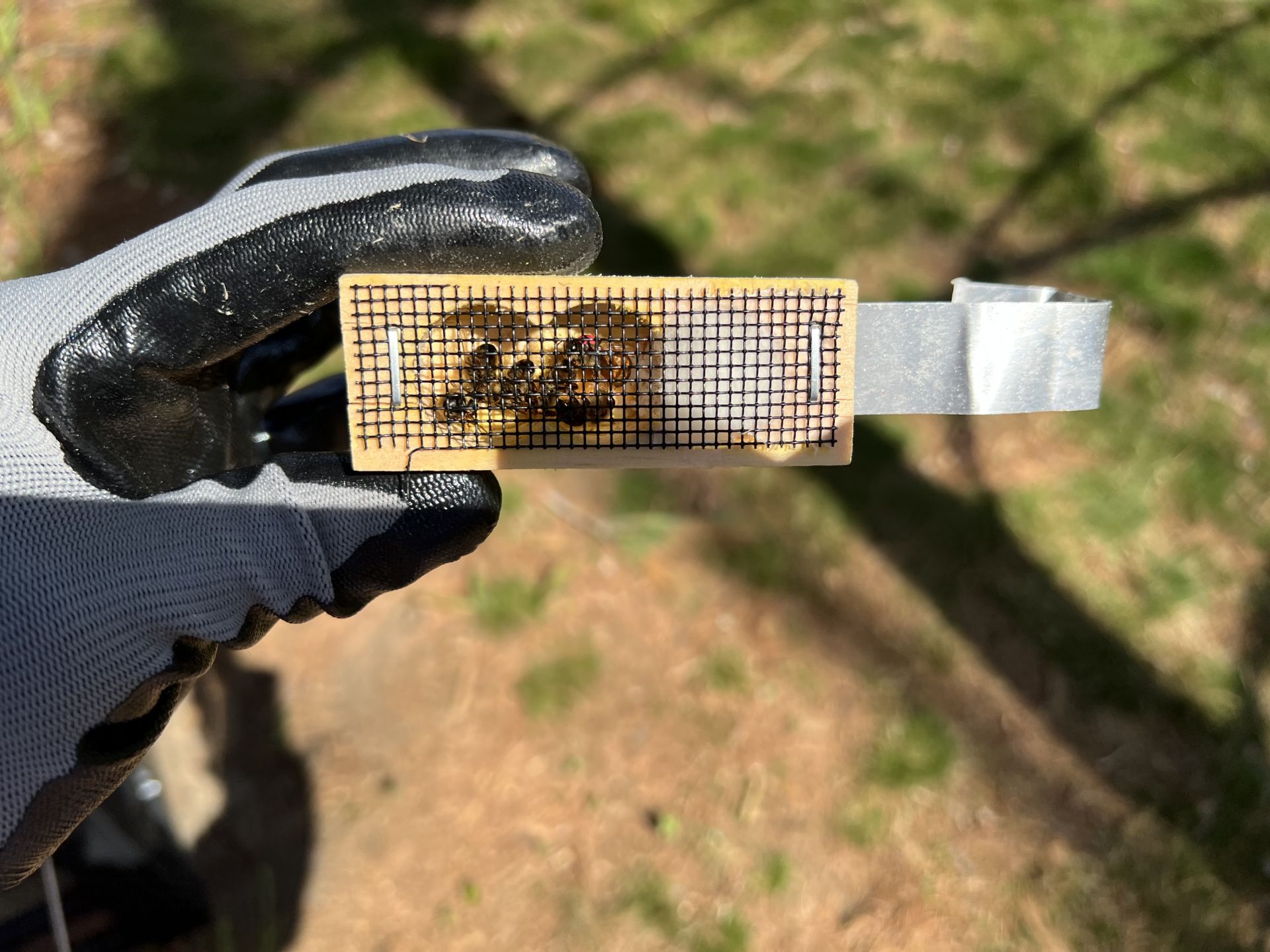 As instructed, I suited up, fired up my smoker (actually it's kinda fun), and opened the hive. To my surprise and relief, BROOD!! I pulled 2 of the 3 bee covered frames to find drawn comb with uncapped honey, pollen, larva with Royal jelly, and capped brood cells. This was clearly a lesson on making sure that when you open your hive, know what you're looking for, and make it a thorough inspection. Thankfully, my initial foray into beekeeping wasn't yet a failure!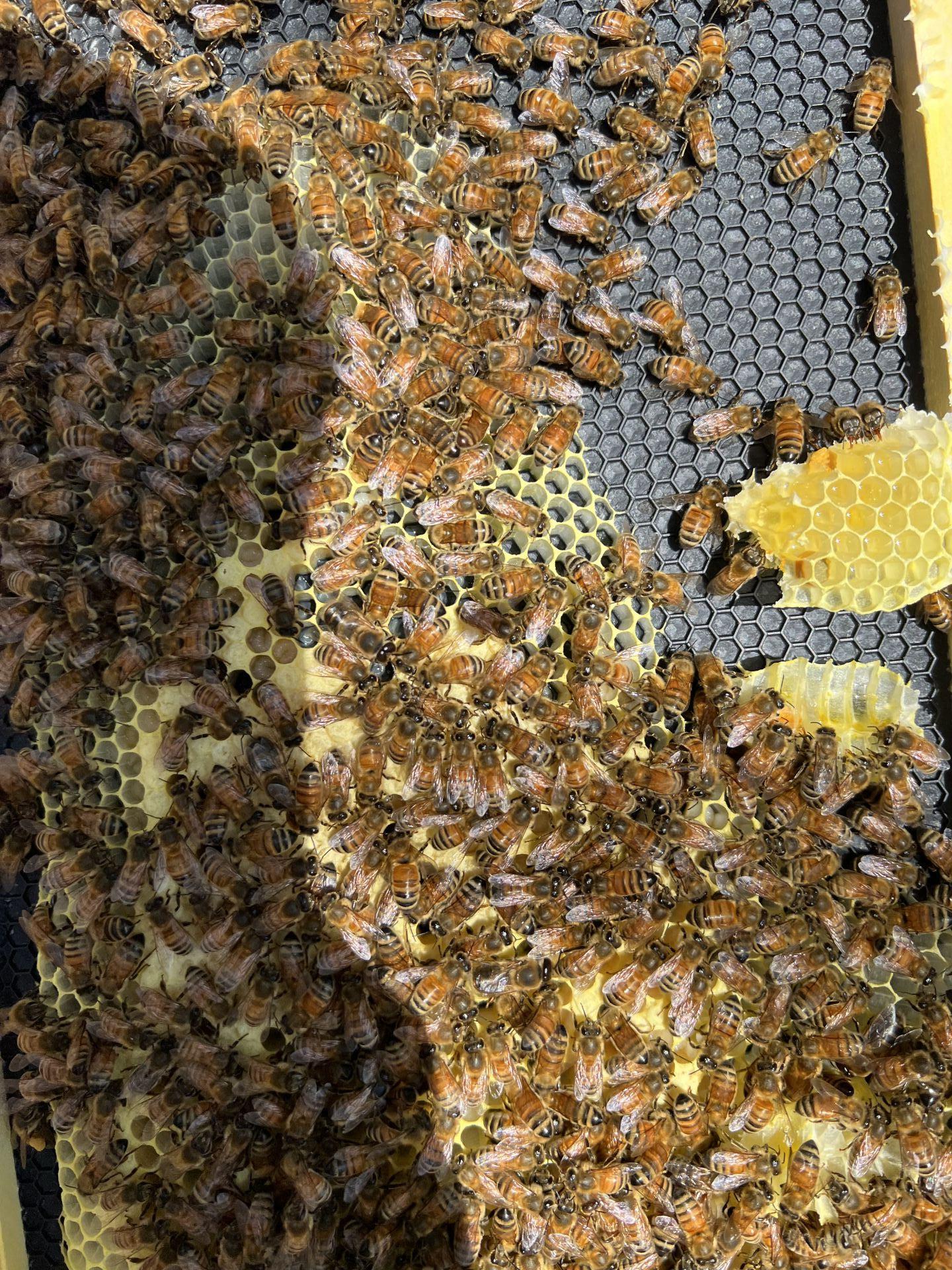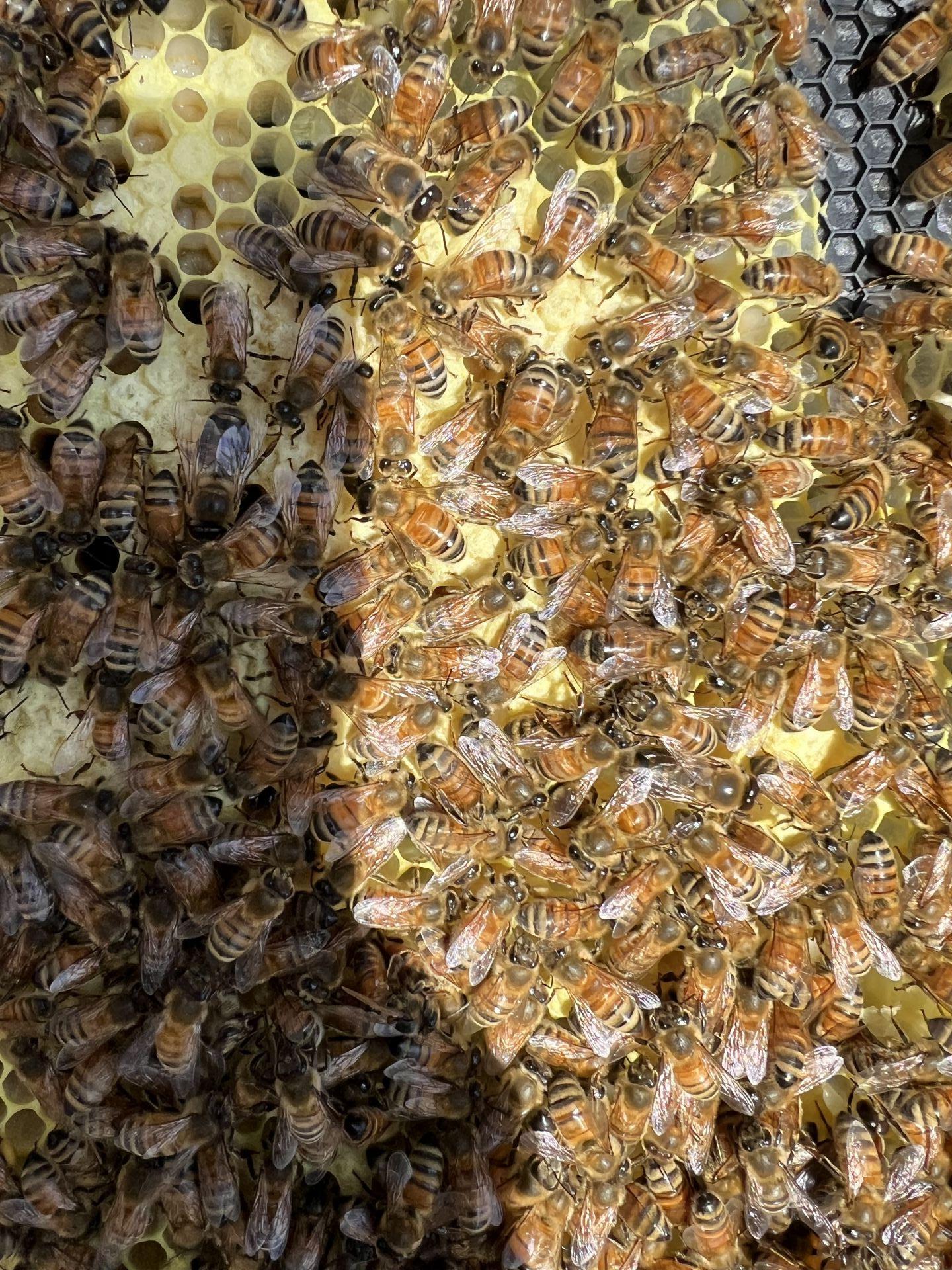 And so, ConcordAntman's bee castle survives. Will he be able to protect his charges from the scourge of Varroa and Tracheal mites or the dreaded Small Hive Beetle? Stay tuned…