Since they know I've had a lifelong interest in social insects, our kids gave me this for Christmas, an 8-frame hive complete with hive managing tools and a full bee-suit!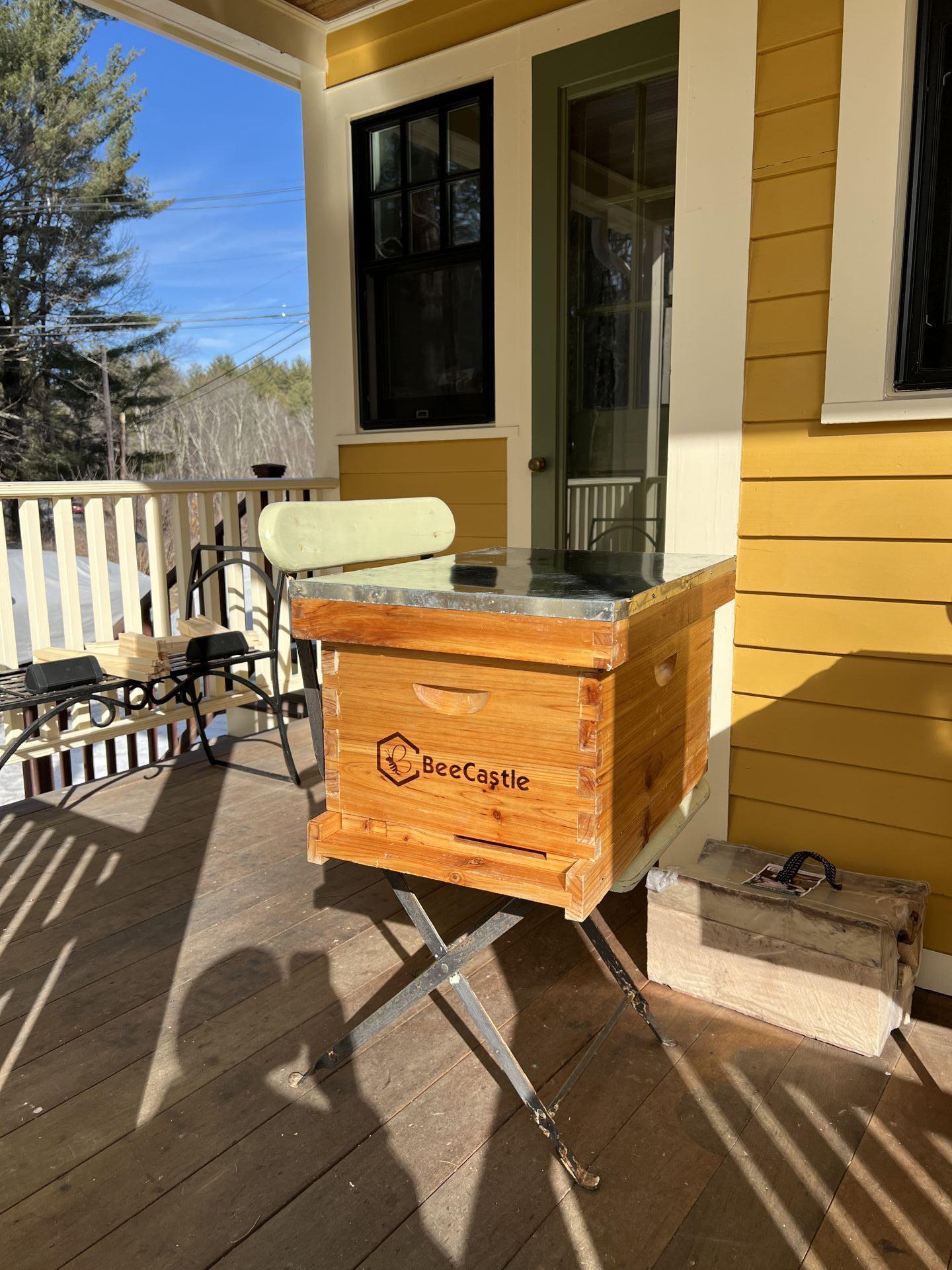 The tin clad outer cover is for insulation, the inner cover encloses the frames.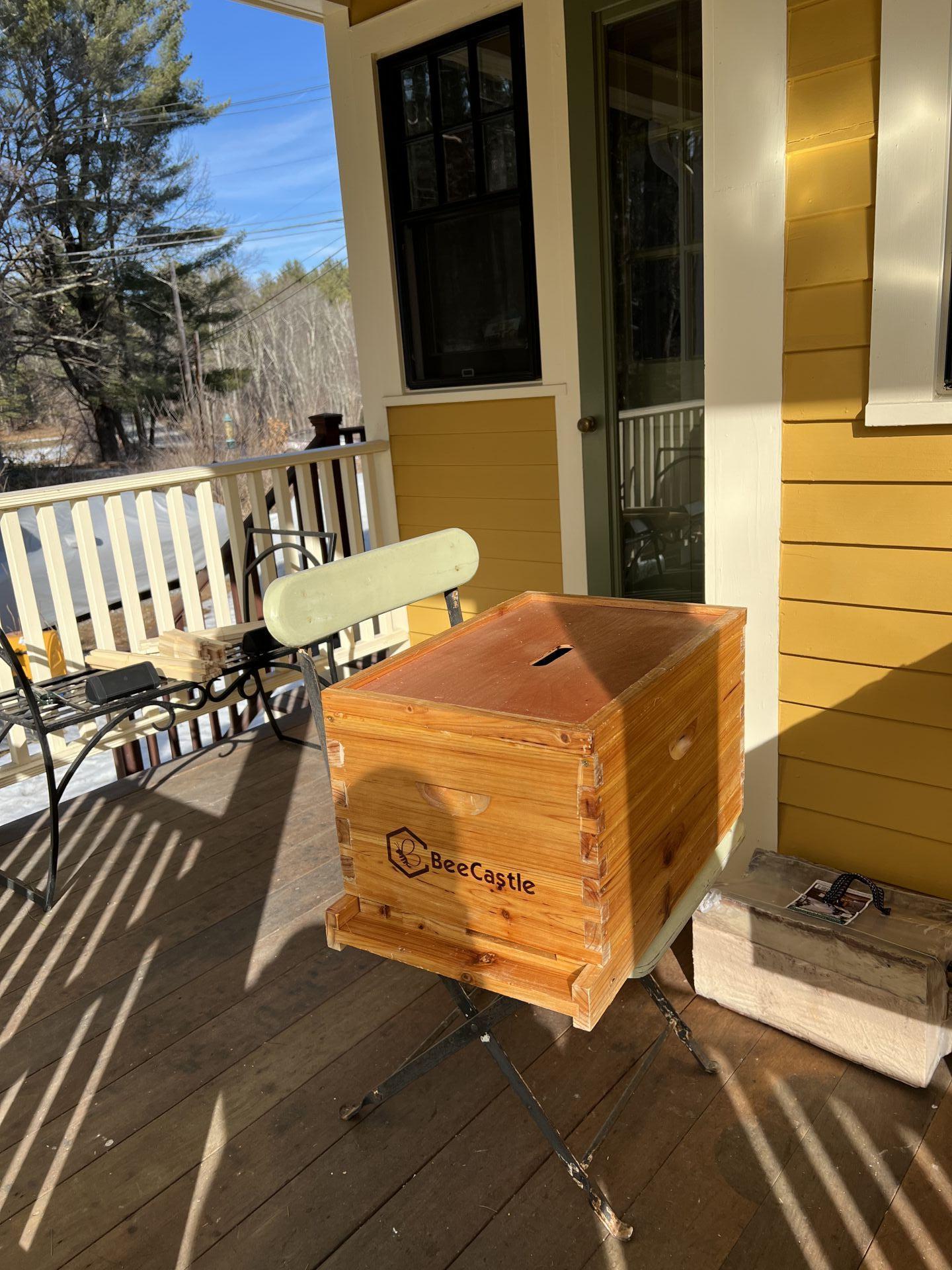 I'm assembling the frames here. The black foundation material is embossed with a hexagonal pattern for the workers to build out.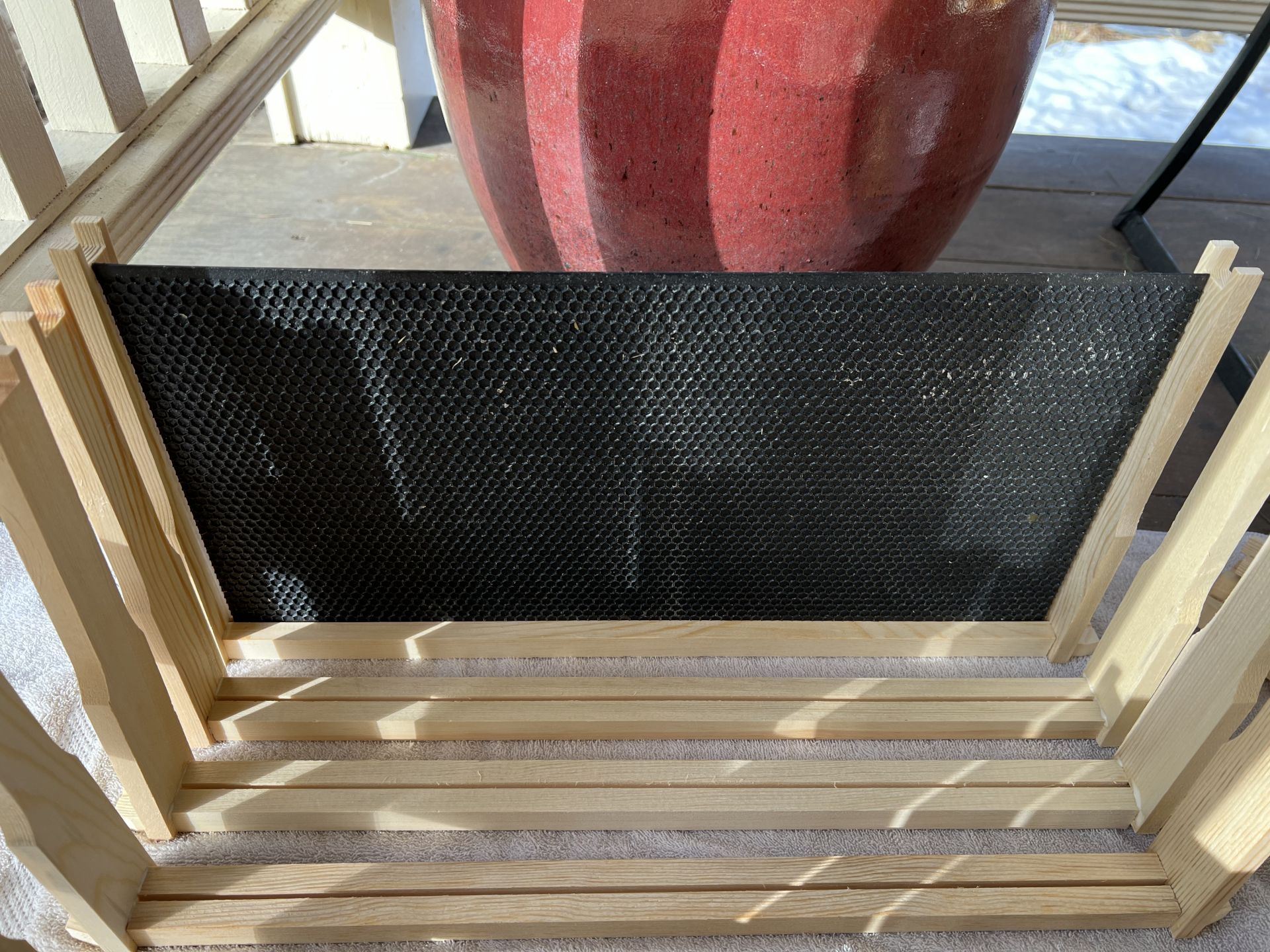 Here are the frames in place.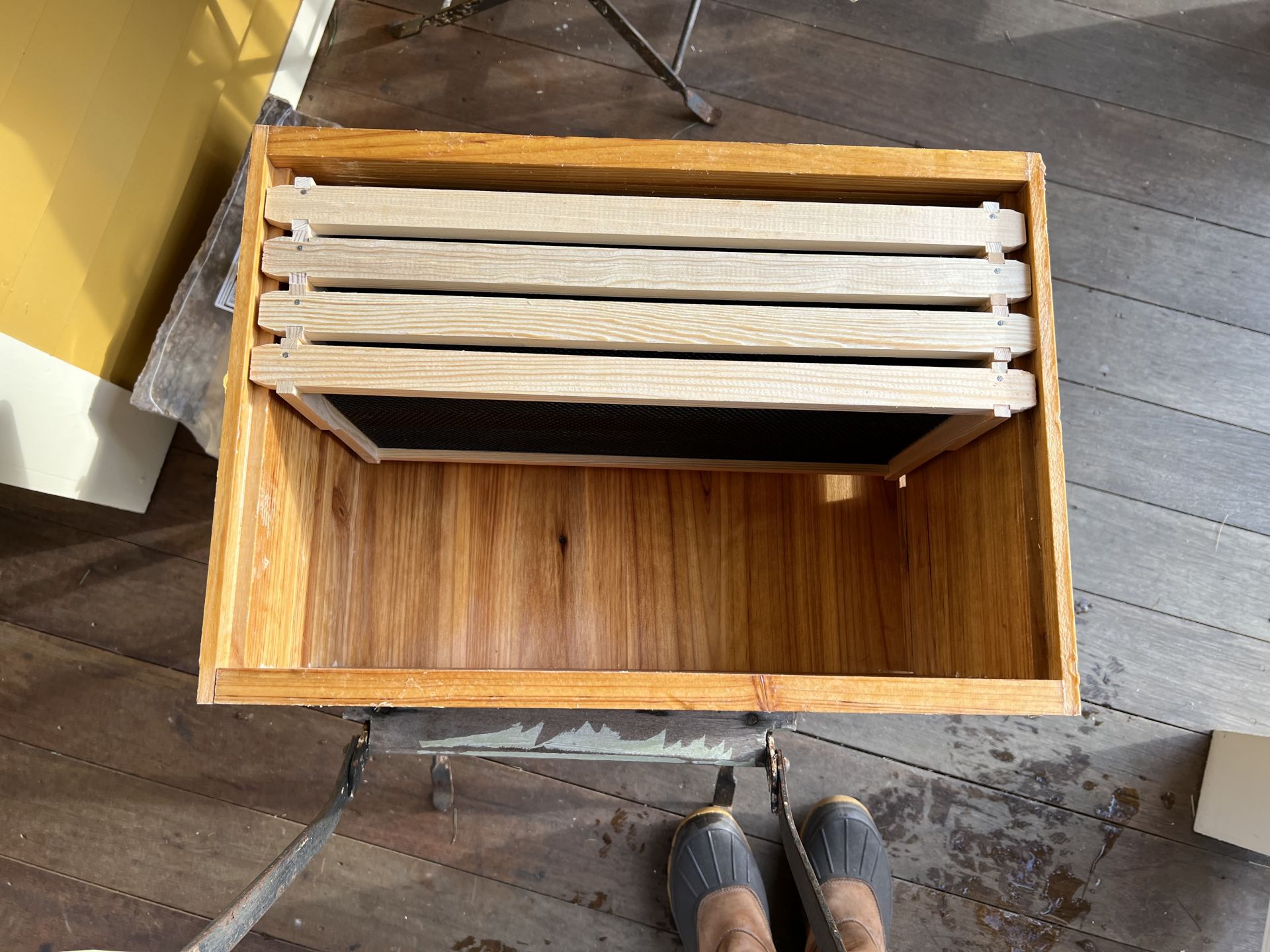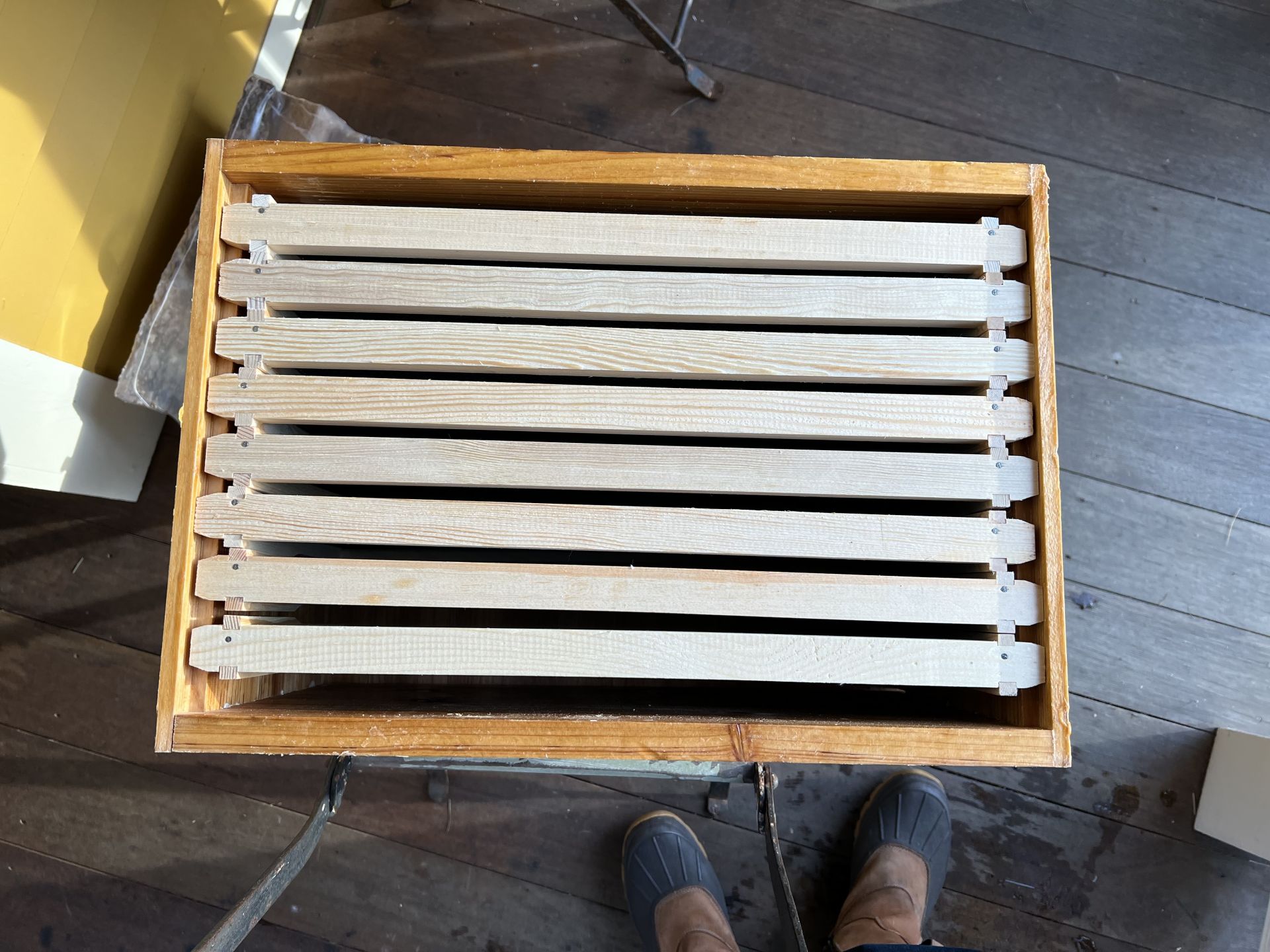 I'm 4 weeks into my 5 week beekeeping course and have a 3 lb "package" of bees with a marked queen ordered for delivery April 10th. I'll keep you posted on how this turns out.