Pogonomyrmex occidentalis - Western Harvester Ants
400 workers. They had a bit of a die off from dehydration on my part, however they are quickly bouncing back. Their setup is working well, and the different chambers allow for seeds and brood to be sorted. The colony continues to produce female alates but no drones.
Here is a short timelapse
of them processing some dandelion seeds and fluff.
Two sister queens in a chia seed reserve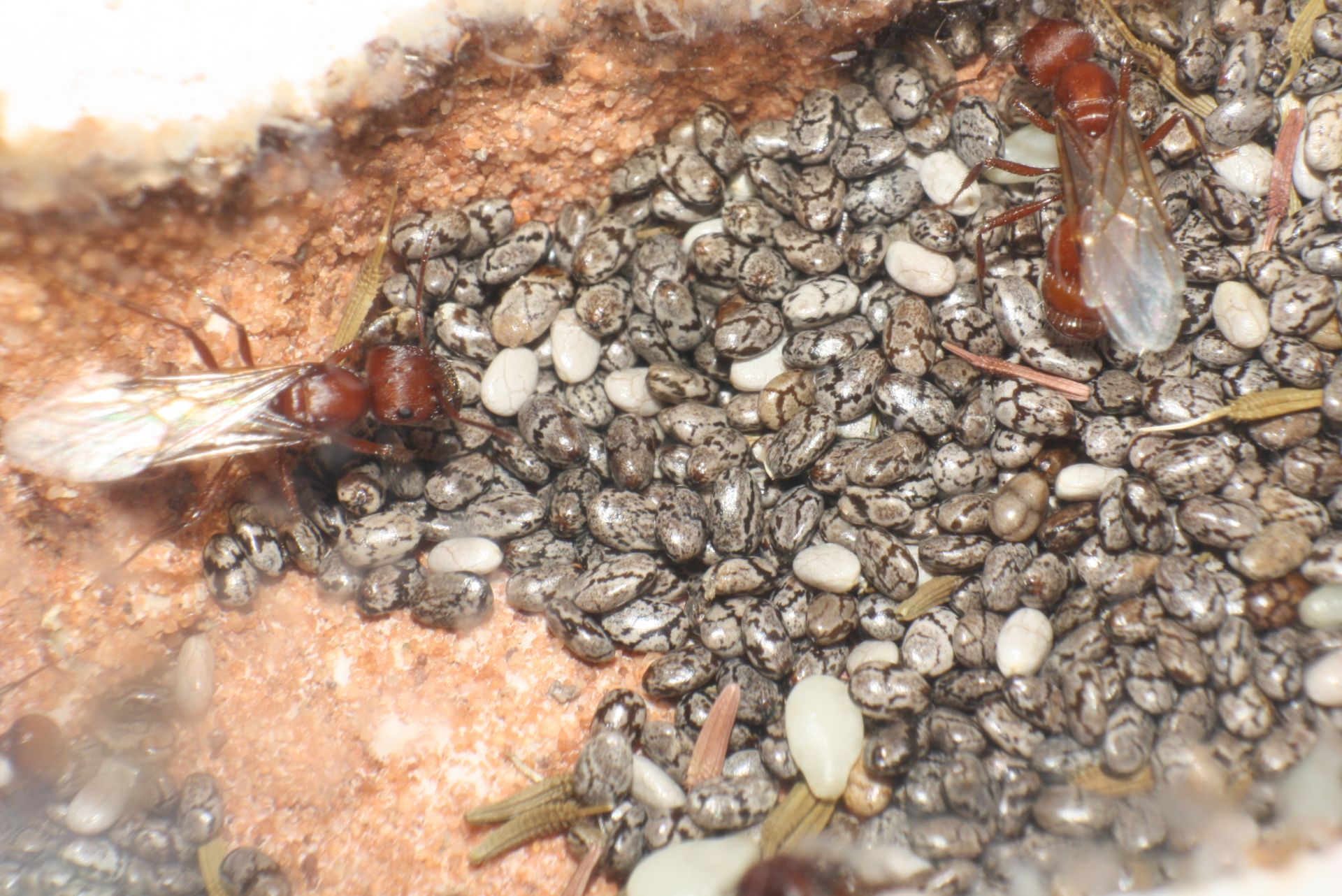 Workers in the outworld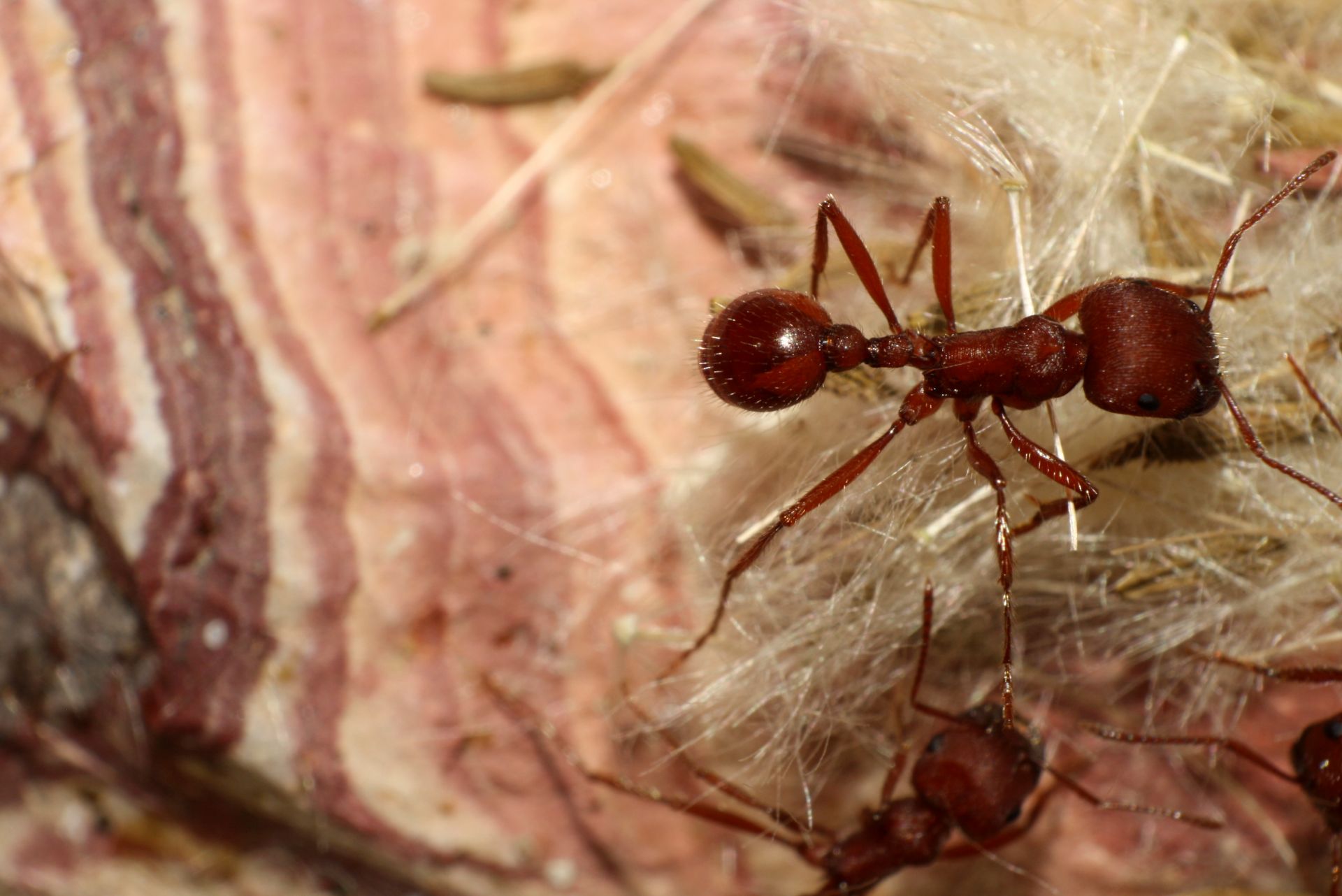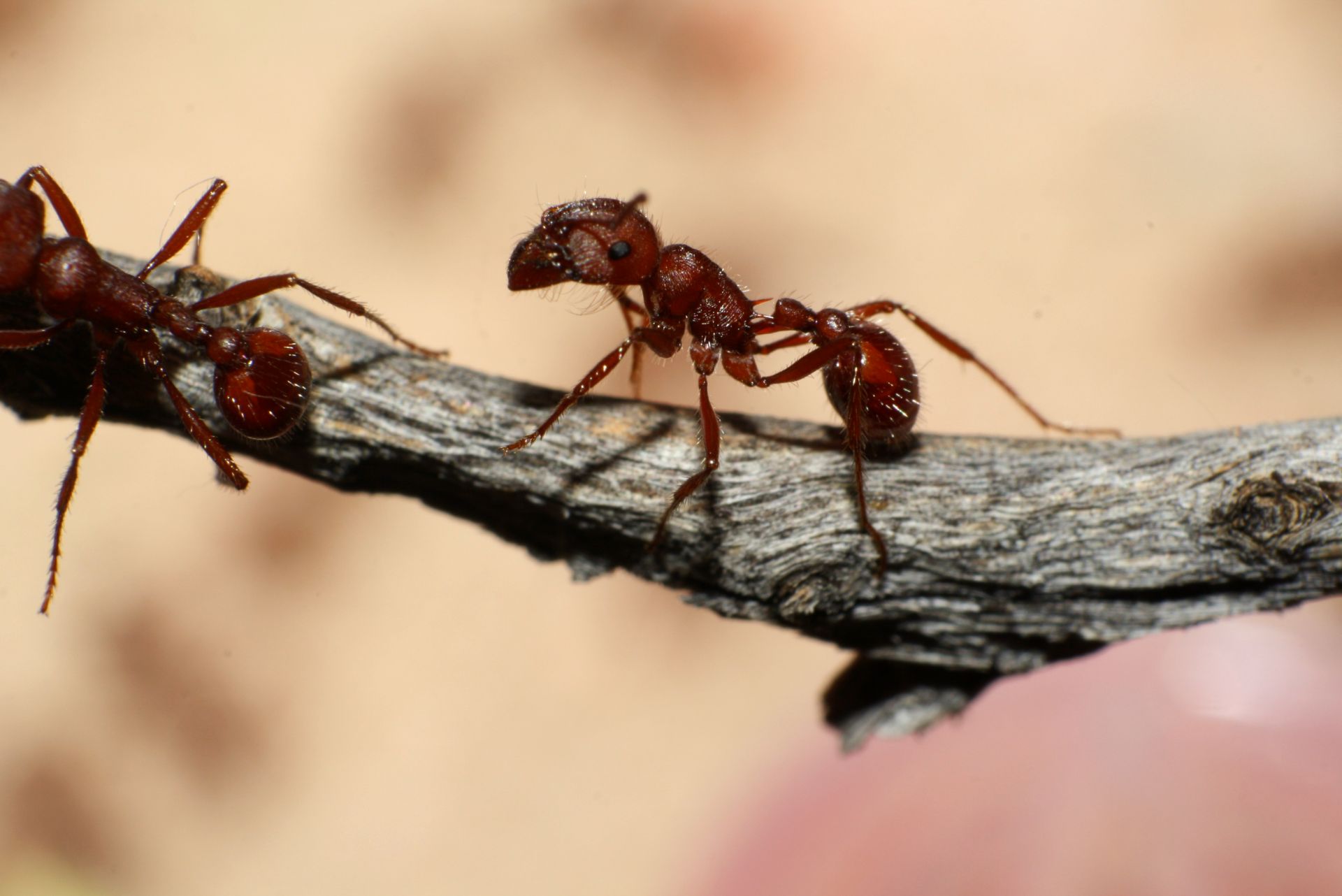 Mature brood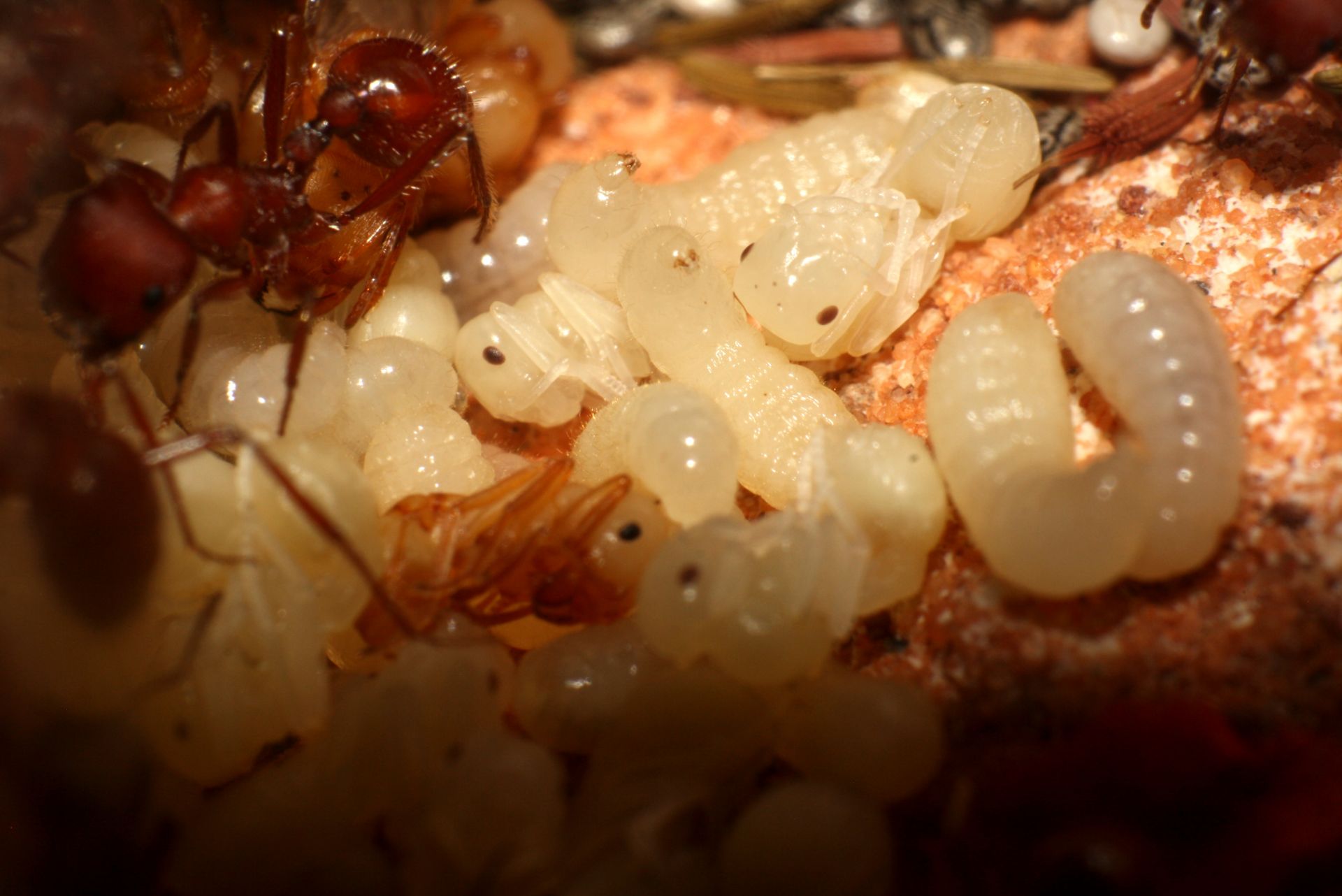 Newly eclosed queen on the left