I'm starting this journal to focus solely on my granivorous colonies. Here's the original journal. At the moment I have two Pogonomyrmex colonies, otherwise known as harvester ants, native to Utah: P. occidentalis and P. rugosus. The timelines of their growth can be found below. I will also be featuring a colony of Messor structor, or reaper ants, which I obtained in a trade from a local keeper.
Messor Structor - Reaper Ants
I got this colony a couple of weeks ago in an AC test tube portal with around 60 workers. I attached a small dirt box for them to use as they liked. Of course a few days later they quickly moved into it, and created several large chambers. Currently, the test tube portal is used as the only outworld, and the two water tubes which I left attached are being used as granaries. The colony also stores their famous ant bread in a drier portion of one of the tubes.
A couple quick notes on the species for those not familiar with Messor sp:
The colony needs a high humidity zone around 90% humidity to store brood
A drier zone around 40% humidity is used for seeds and ant bread
Sometimes the ants will allow the seeds to germinate before consumption
Workers are polymorphic, with the smallest workers being shorter then the heads of the largest workers
Colonies (especially large ones) are very good at chewing through plastic and being destructive in general
Max population size of a couple thousand in captivity
Messor in general are photophobic, they hate any source of light.
Messor have some difficulty climbing, similar to harvester ants in that regard
The colony before I got them: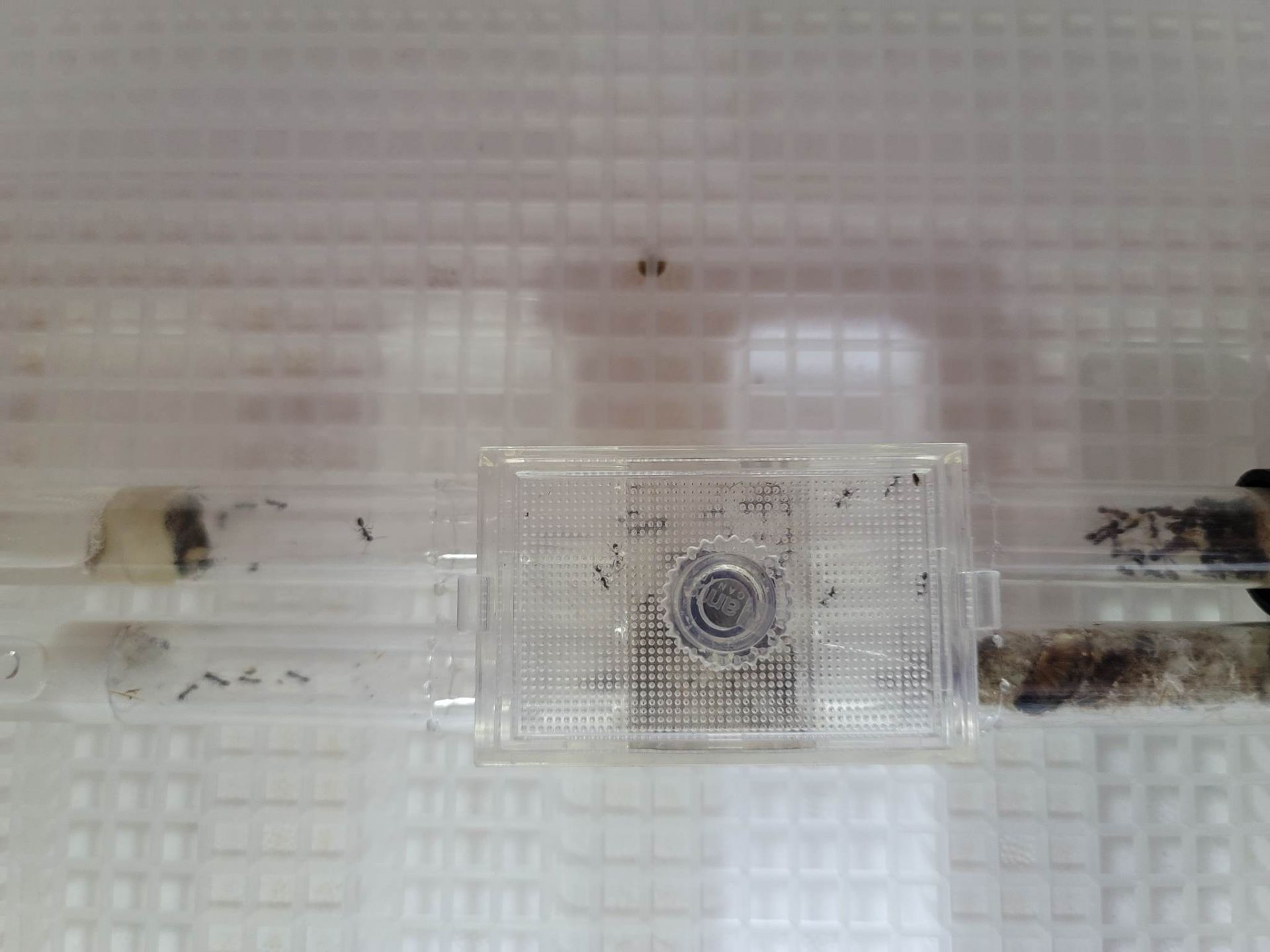 The dirt box.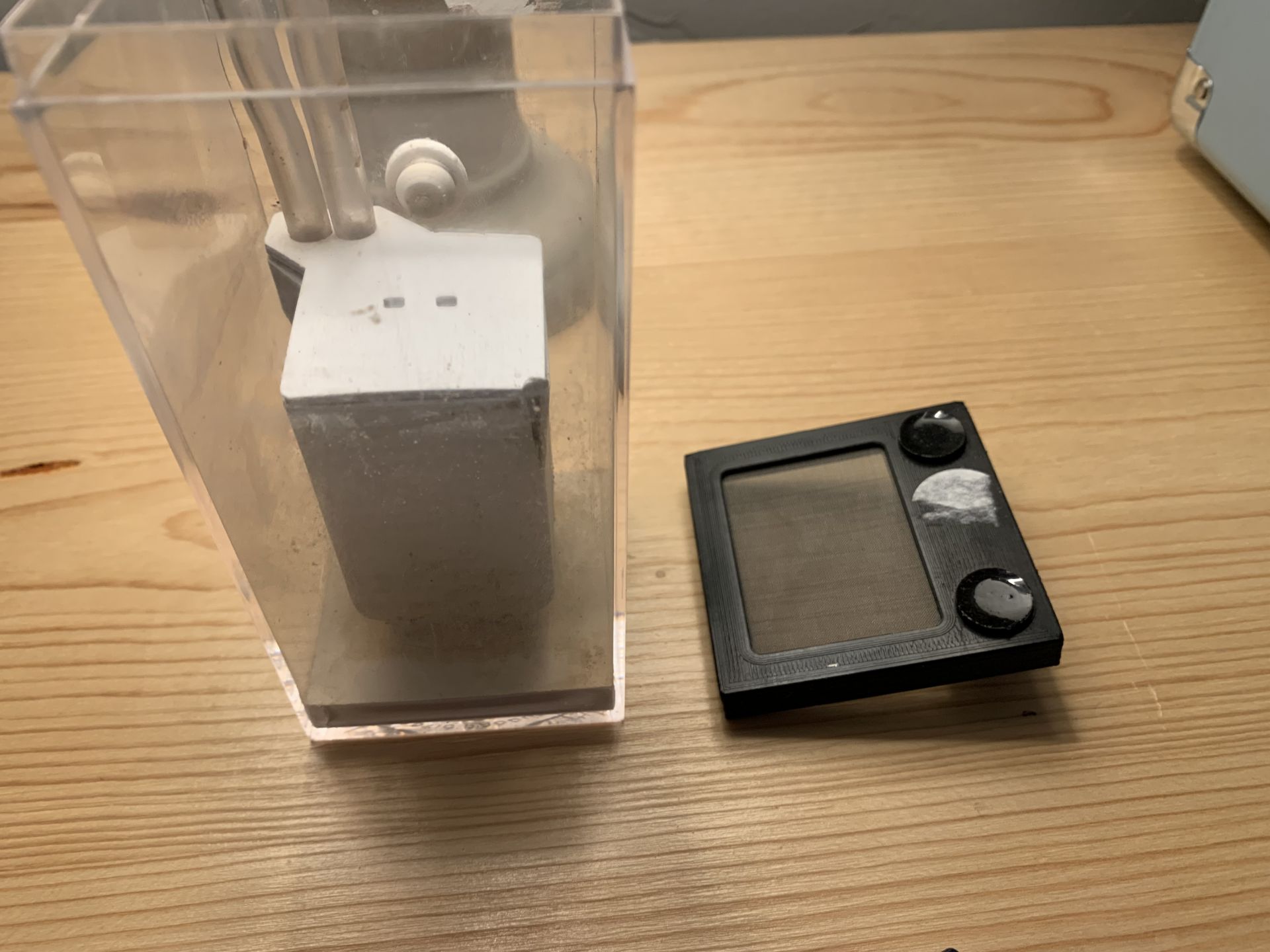 Current setup: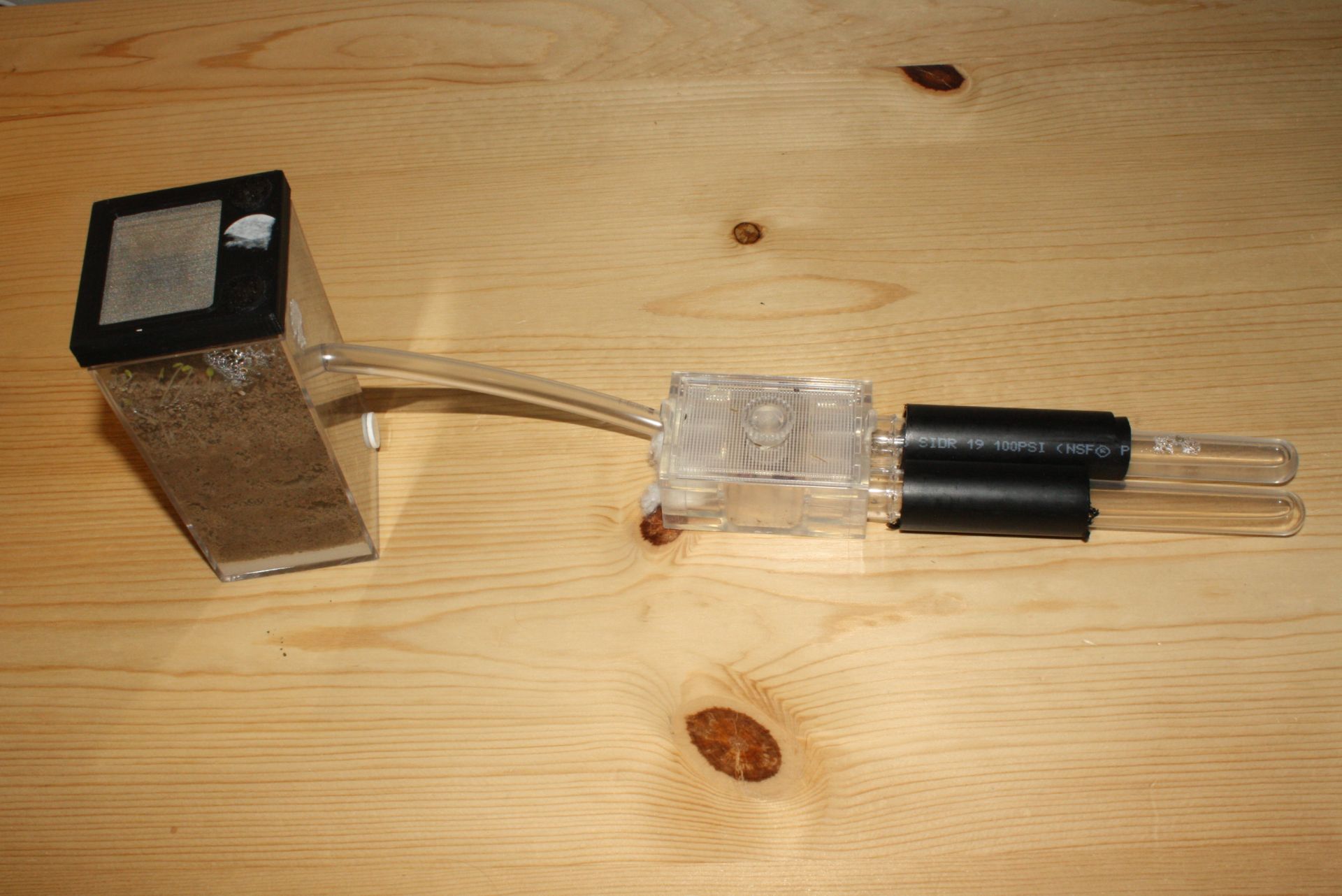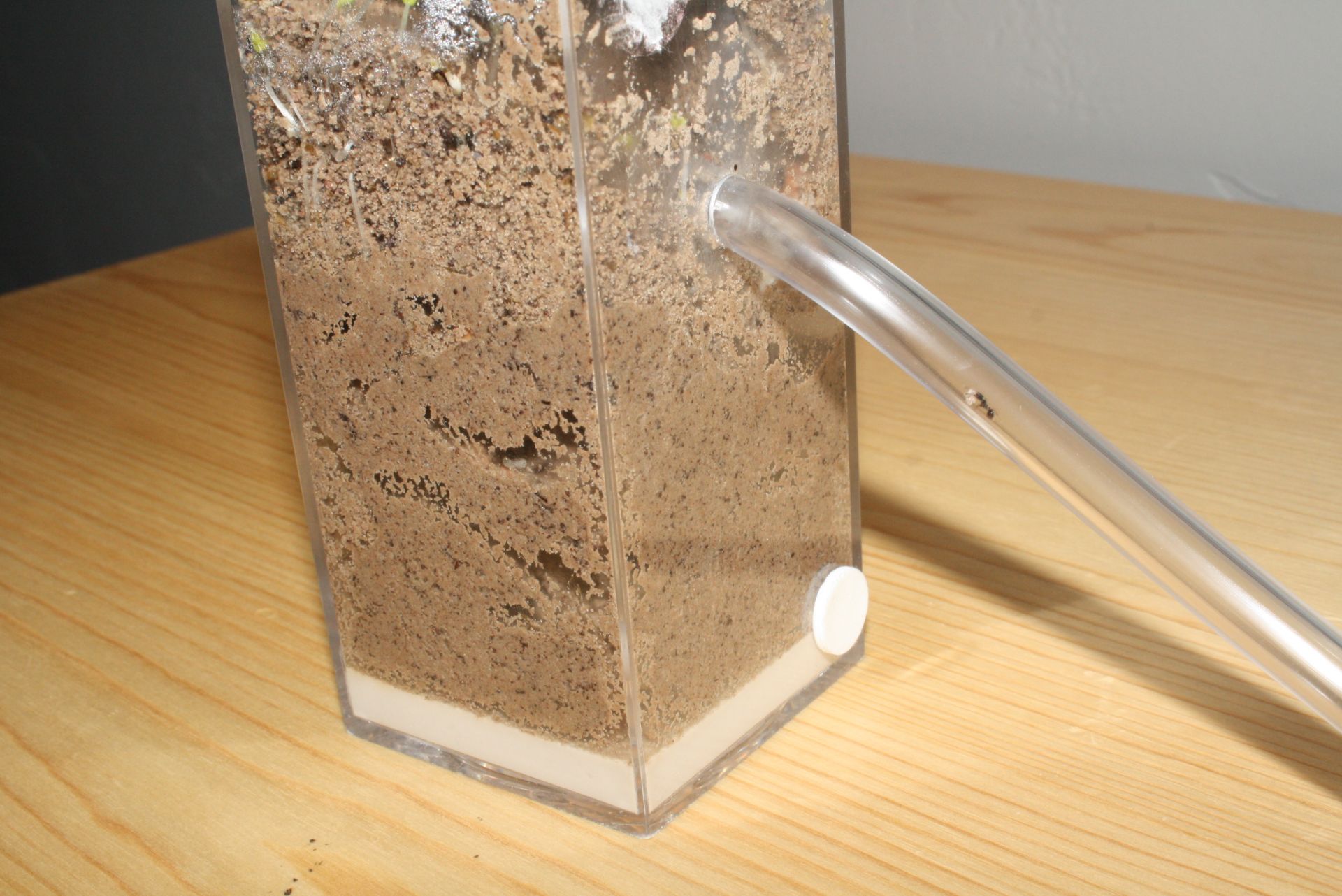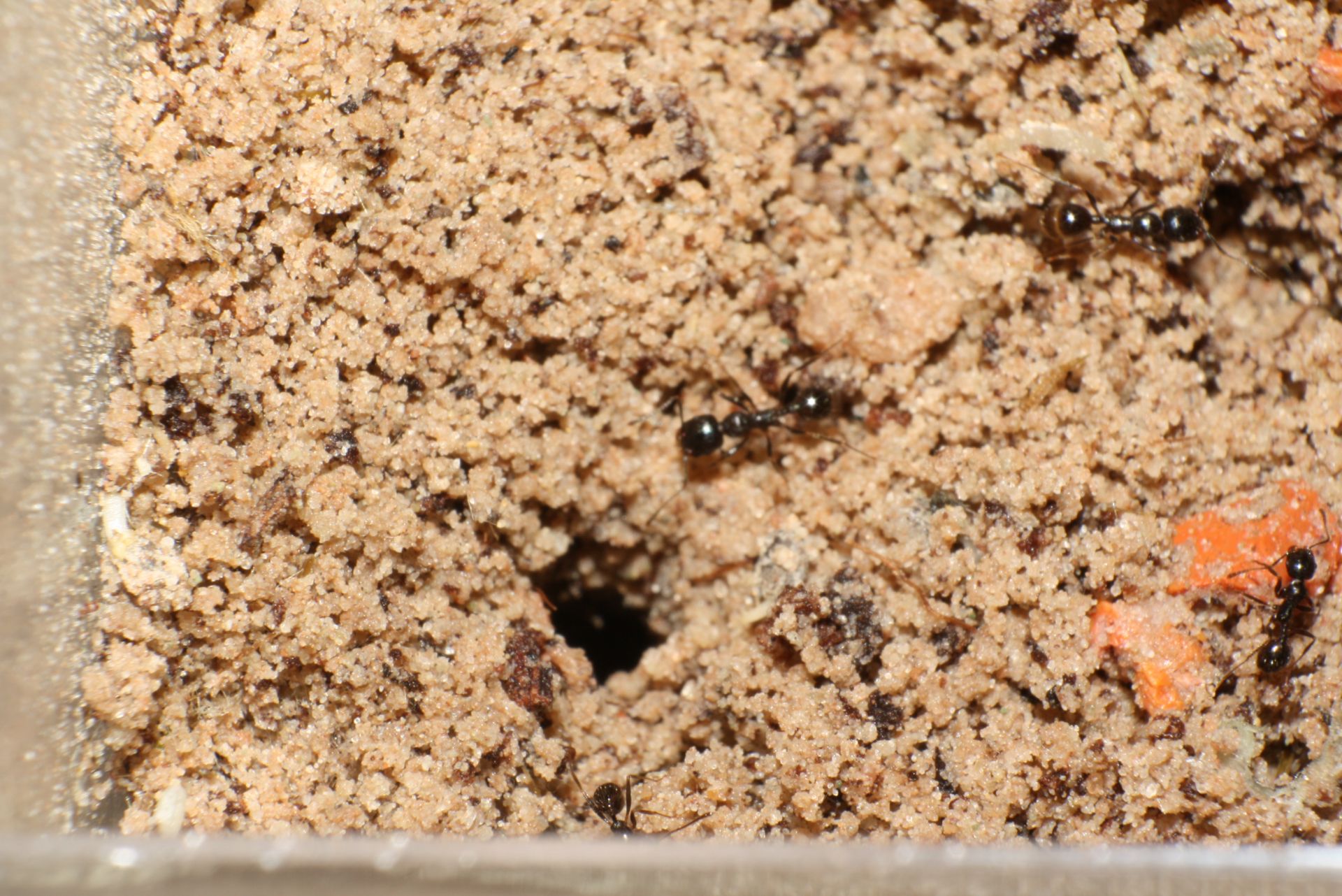 The bread can be seen to the left of the seeds.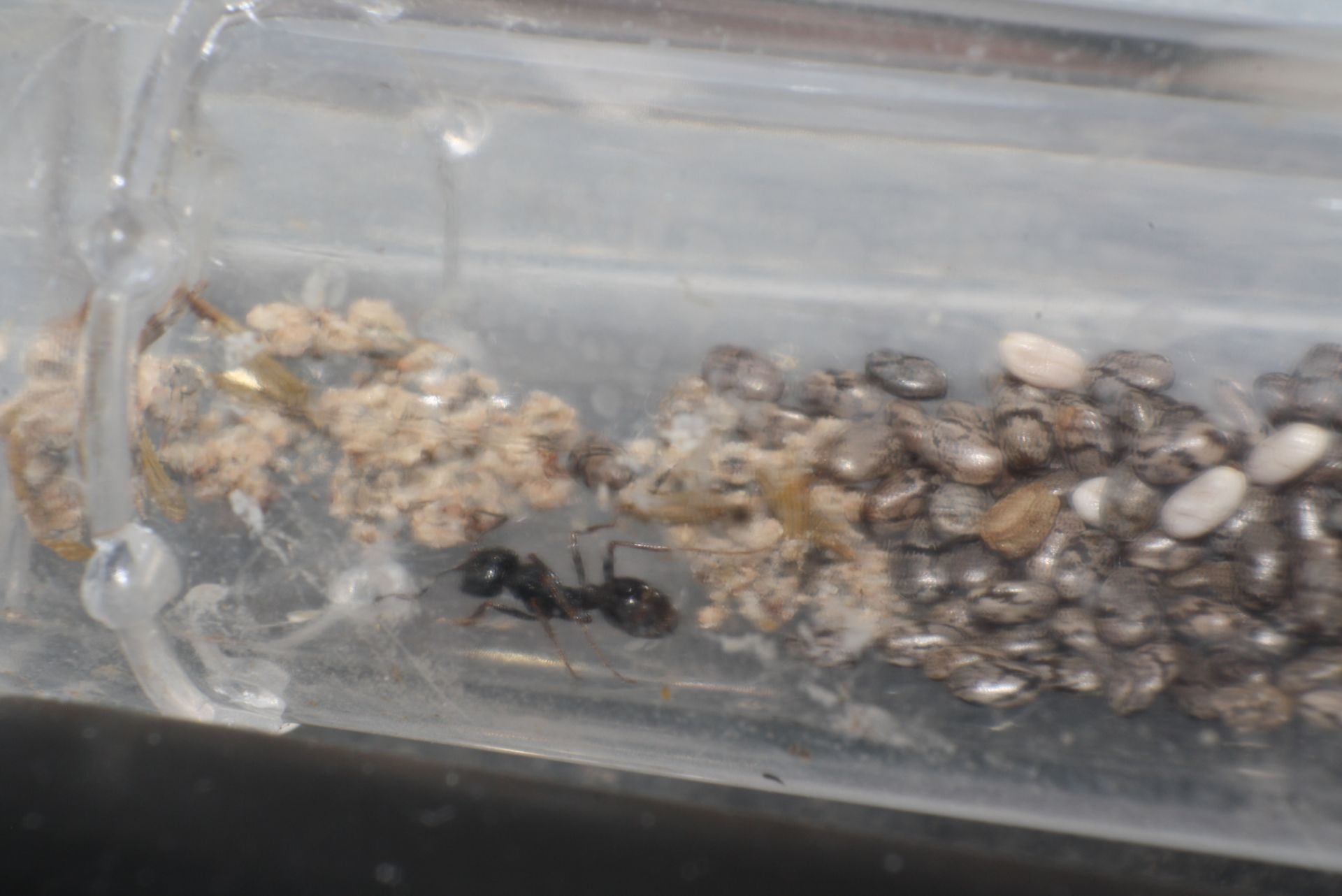 Edited by UtahAnts, October 2 2023 - 9:04 AM.