I just got a colony of pogonomyrmex occidentalis. And i have one ant among the rest that looks a lighter color, is a bit bigger, and behaves different than the rest.
Once they found the larger outworld they have not left it yet. They stayed there overnight, they don't do any worker work, they just hang out.
What's up with this ant?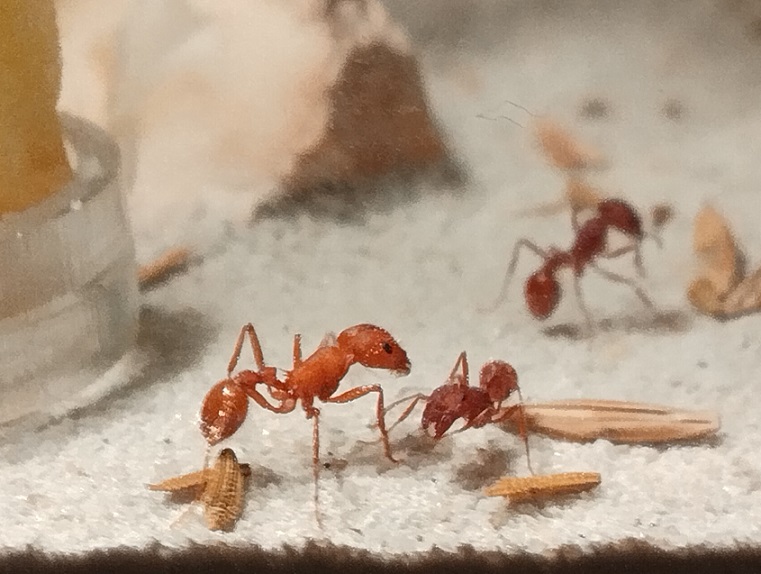 thanks for any time you can spare
Edited by Full_Frontal_Yeti, January 21 2023 - 7:11 PM.