Camponotus ca02 fresh colonies available for sale.
1 queen, 1-10 workers in test tube setup and blue sponge insert $65 ea.
New Design.
Acromyrmex formicarium
Specialized formicarium to keep humidity high ( mid 80s ) in the fungus chamber, good for at least a month without adding more water to the water reservoir.
Set includes:
1x 4x4x4 custom made acrylic box with removable top ( Fungus Chamber) with 2 connecting holes.
1x Connecting tube (5-6 inches)
1x Syringe with blunt tip needle
1x Red hole plug.
1x 4x4x6 Outworld
All for $65 plus shipping.
Fungus chambers only are $50ea. Just fungus chamber no additional supplies.
Shipping is extra.
BLUE SPONGES
20mm, 18mm, available
@ .35 cents ea.
Minimum order is 50.
Shipping is extra.
Contact me to order or if you have questions.
These will be available at the upcoming Reptile Super Show.
CA02 Colonies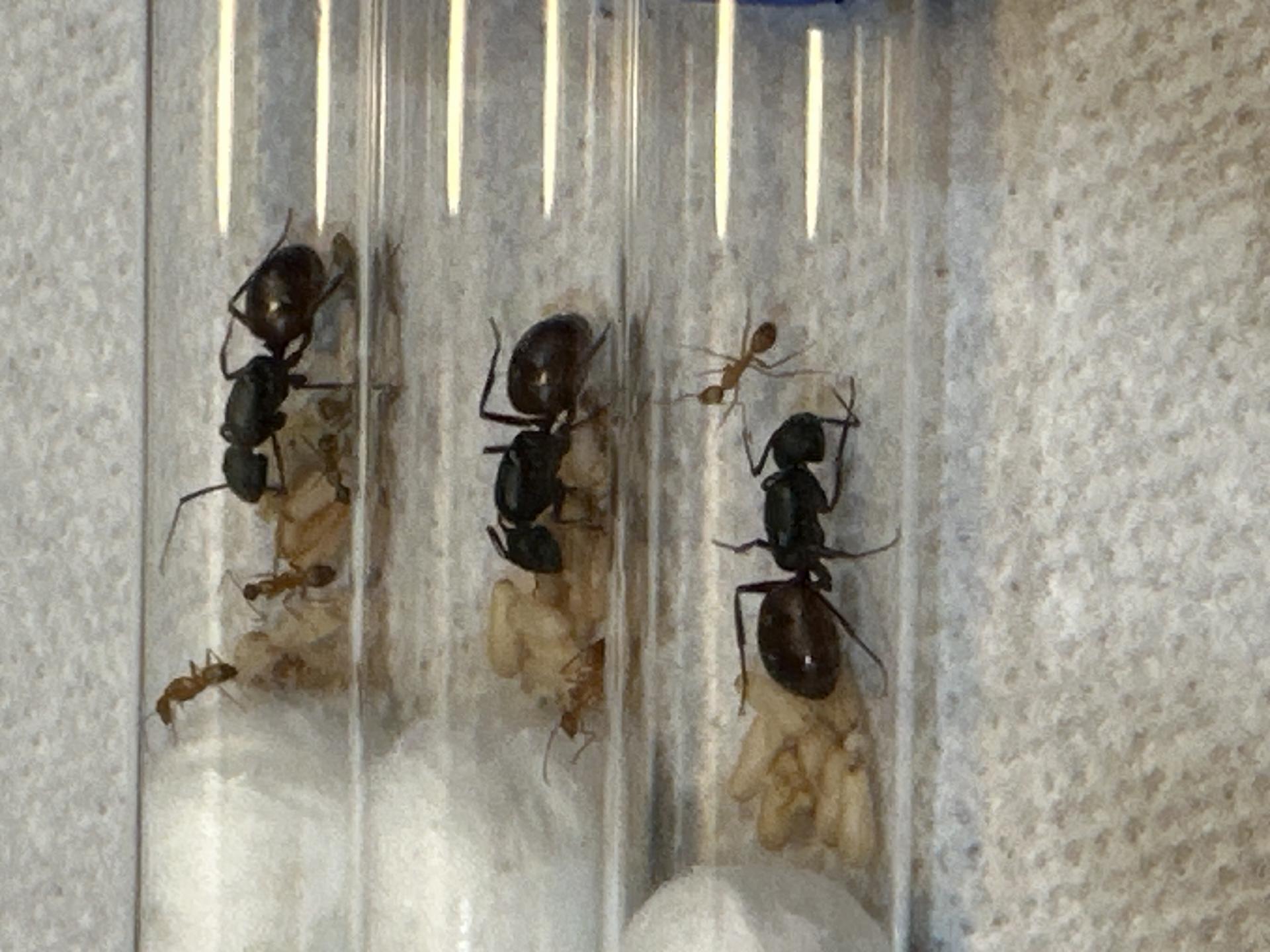 Edited by Ftorres, August 29 2023 - 9:52 PM.