This i hope, will be the start of my journal for my young Myrmecocystus Mexicanus "Foundation"

They have until now been kept in a grouted test tube, set in a "Tubs and Tubes" setup. Overall temperature has been set at 25 to 27 C°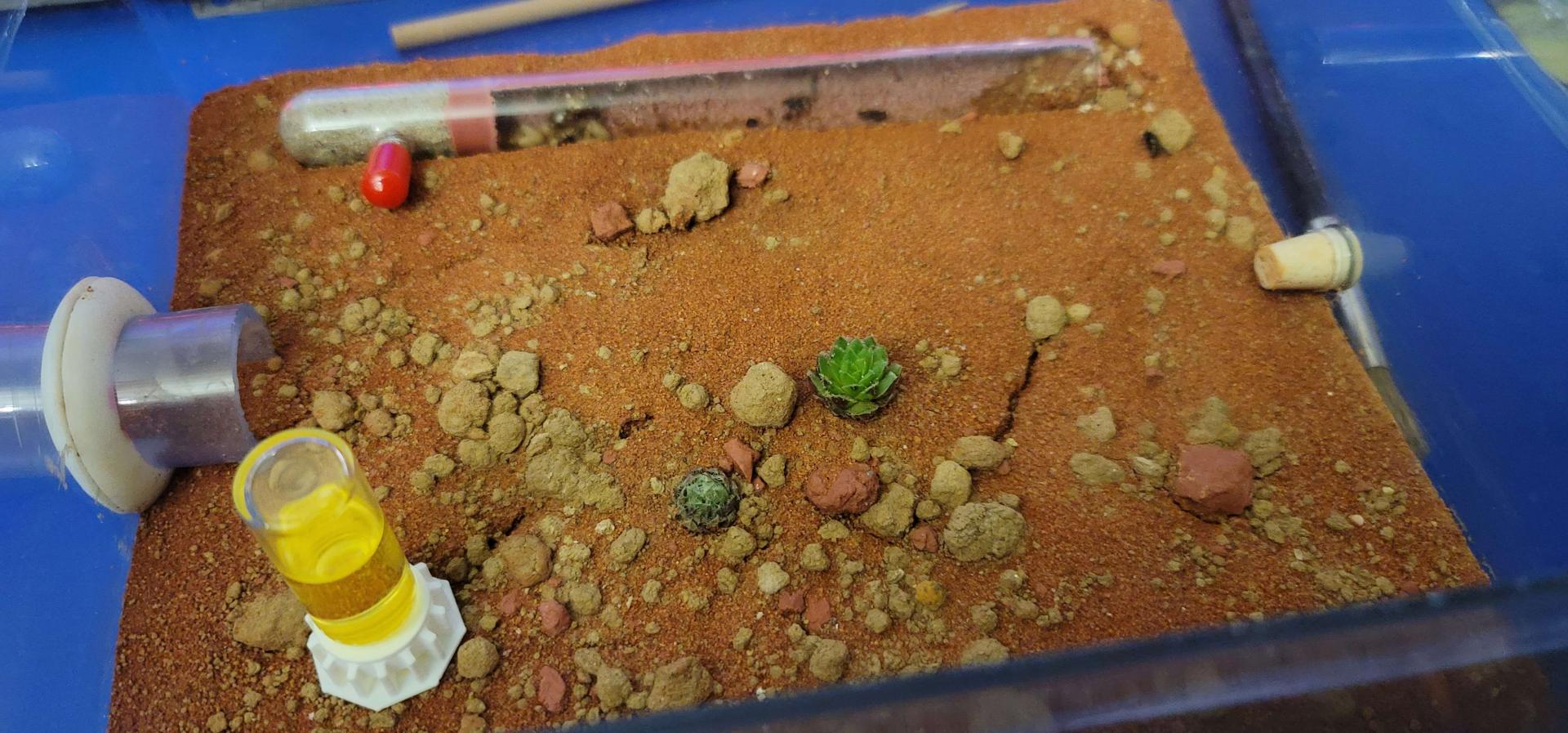 (Tubs and Tubes setup)

My plan is to give them a new setup as mentioned in my help topic, the tank is; 60cm long, 6.5 cm wide and 30 cm tall. It has and approximative capacity of 12 L about 3.17 Gallons.
I tried to create a substrate layering, the substrate level is at maximum of 20 Cm deep.
Top layering is a mixture of clay pebble, fine rend sand and thicker reddish desert sand.
Second layer is a mixture of dirt an clay mixture around 10 cm thick.
Third and bottom layer is made out of Pozzolane for drainage and moisture storage.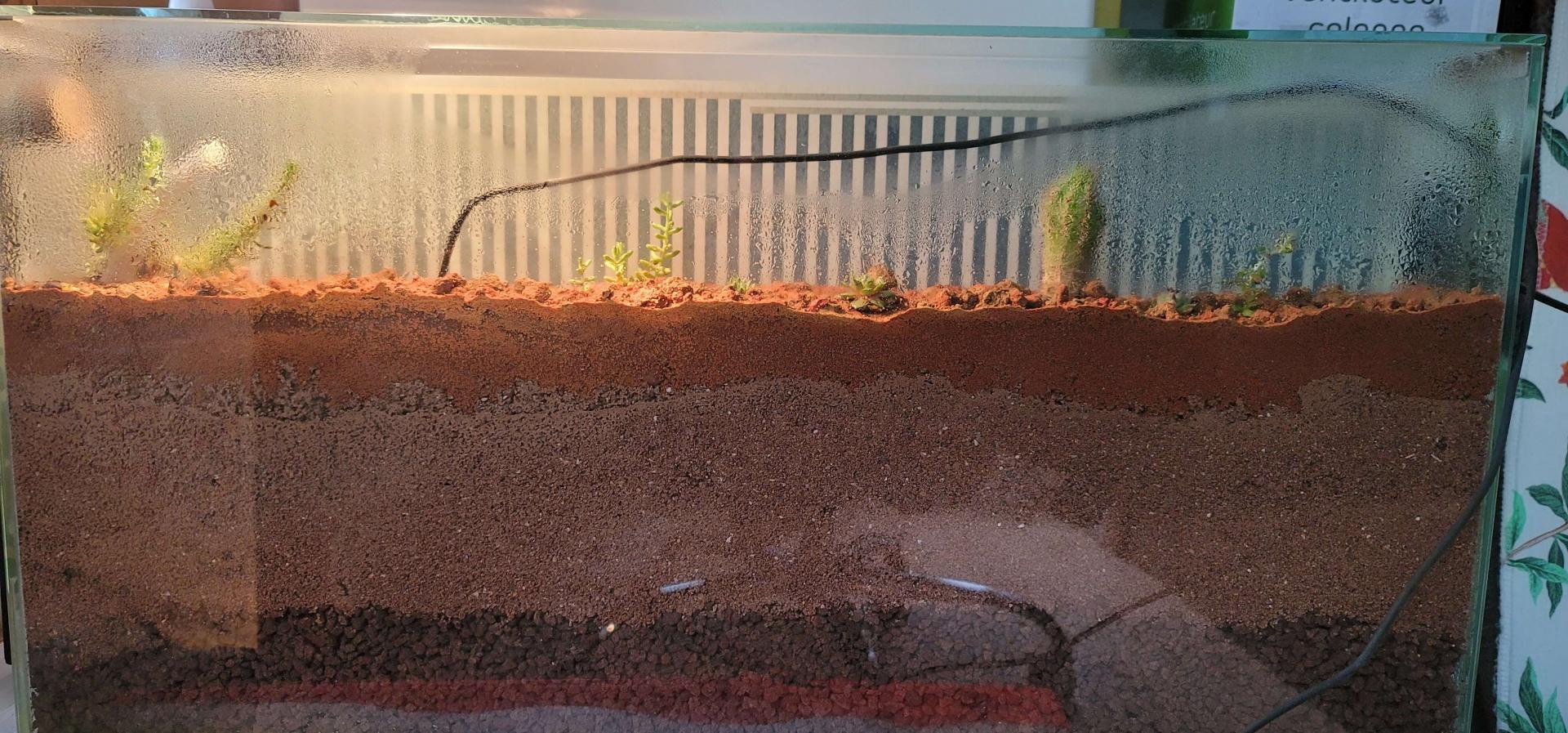 (Actual Tank in the process of curing the top layer moisture)

For moisture i have placed a direct tube to the bottom layer and intend to periodically moisten the top level as in natures cycles.
The composition of the top layer substrate would allow it to Harden, insiting the ants to choose a moiste spot to dig the main entrance.
I did testing for temperature control, i entend to lock overworld temperatures at 30 C° during day using a heat spot. During day cycle the first 10 cm of substrate keep at 27 to 29 C°, lower levels stay at 25 C°. This i hope will allow the ants to choose room level for different temperature and humidity gradients.

During day time cycle aprx 12 hours, a Thermostate will control a 50W heating bulb and a 20W heat strip. During night time the Thermostate timer will turn off the Heat Light and only rely on the heat strip to keep underground temperature stable above 25 C°.

The overworld is populated bu succulentes and one cactae, fauna will be also introduced as for now a European garden roach female as found it suitable for her to carry and maybe drop her ootheca, i also have 1 (mated) European earwig.

(I entend to share everything visually with everyone, this topic was started so i can adjust my personal routine. i will in couple of houres be able to share pictures, same goes for the text structure)