I have found a Strumigenys colony in a walnut on May 2022 at a park.
I have been reading from others experiences from the formiculture website and it was helpful.
I carefully opened the walnut and used a gentle brush to put them in a DIY nest out of hydrostone.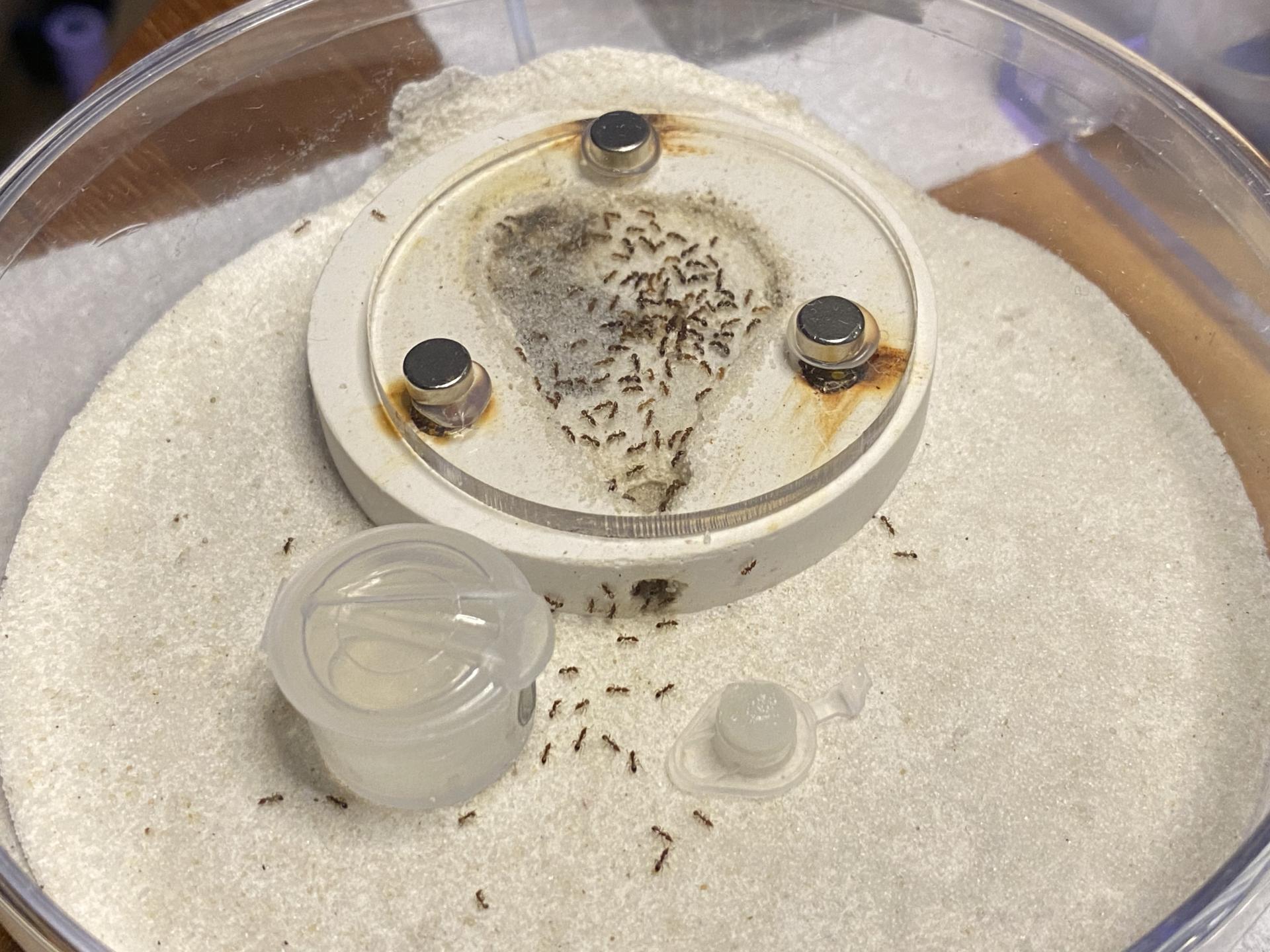 3 months later, I have been slowly figuring out how to feed them and minimizing accidents.
I been feeding them springtails and sugar water in cotton. They seem to be doing good so far.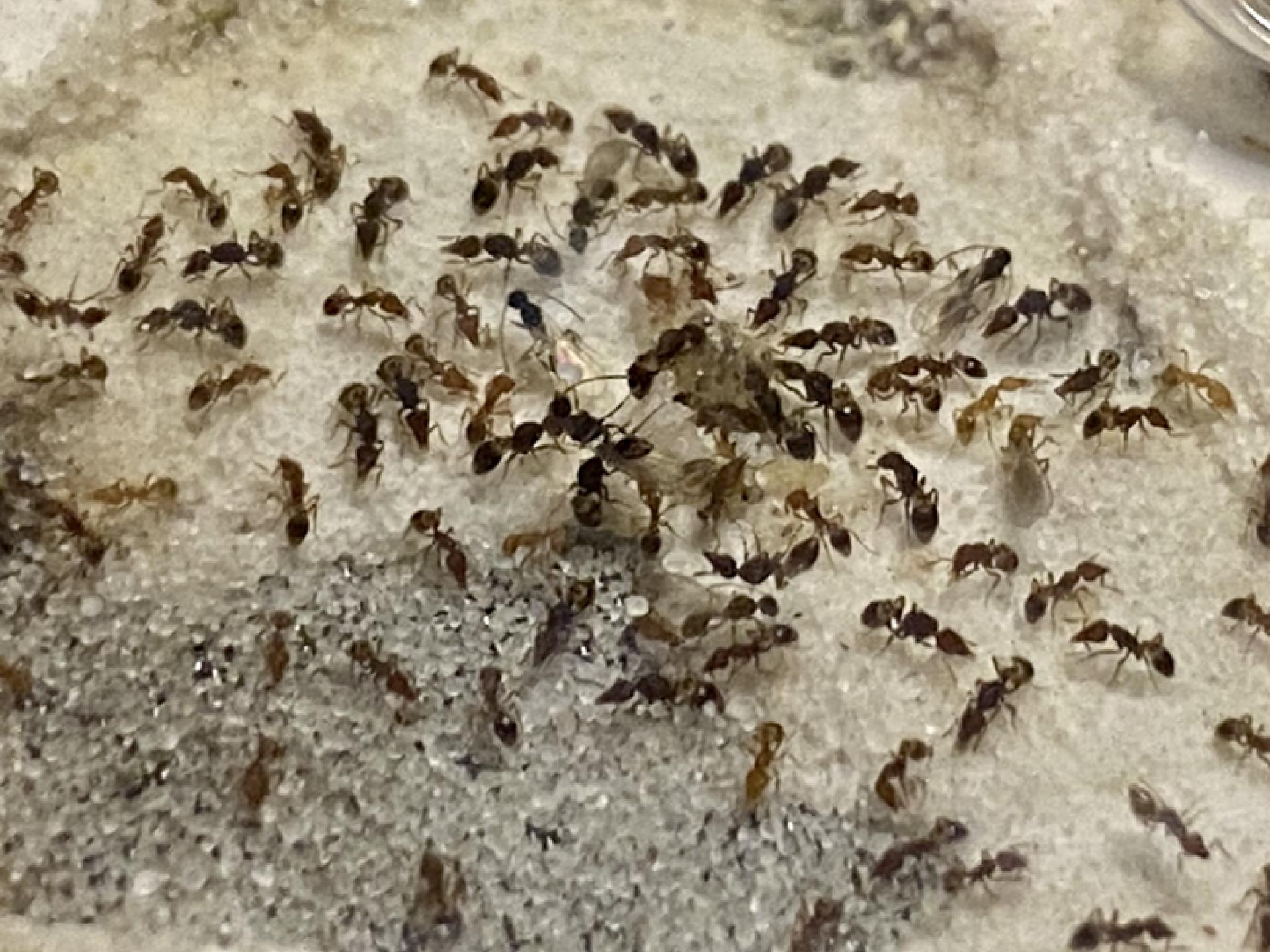 Here is a closer picture of them. I believe there is about 20 queens and they now have alates (5 males and 1 female on Late July and early August). Their nuptial flights might be in the early fall season.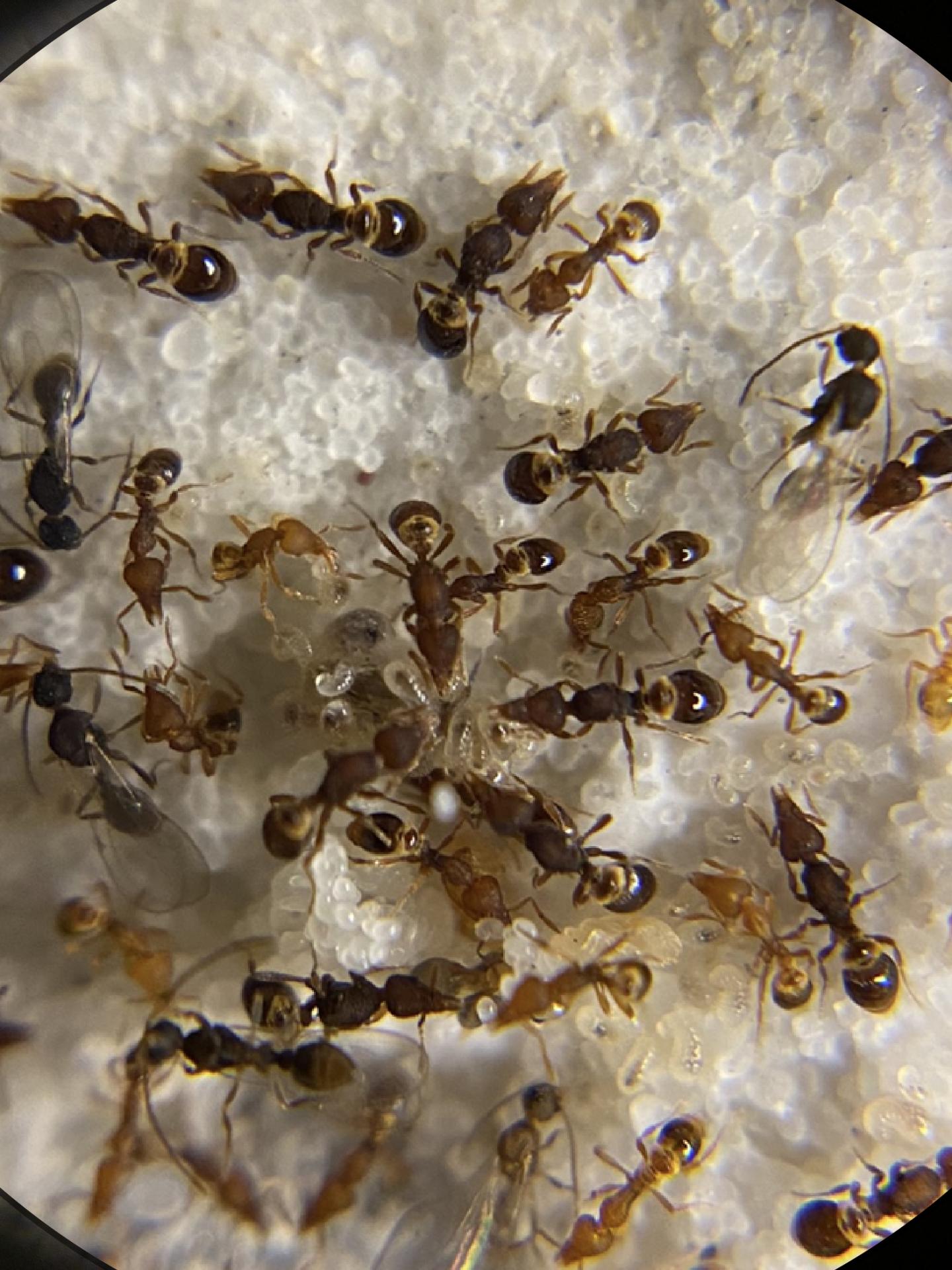 They love their springtails and are quite amazing how quickly they catch and sting. Here is a picture of them slowly cornering a springtail. Don't underestimate their slow and little size.
I have started a springtail culture farm which contains these backyard silver springtails.
I put coconut fiber as their substrate and give them brewers yeast powder and sugar water in cotton.
Takes them a month or so until they multiple and another month until they grow decent size (3-4mm).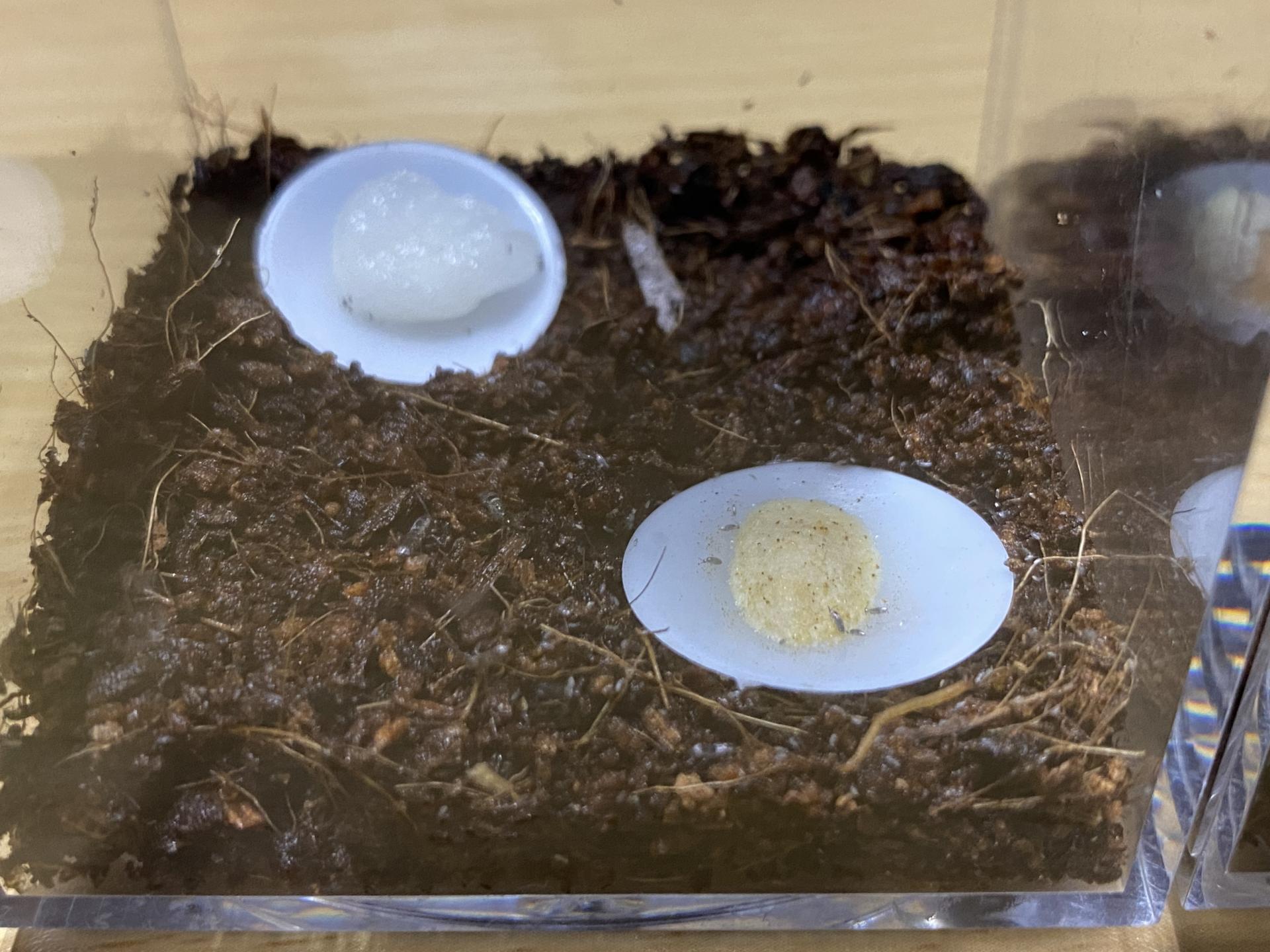 Edited by Ants101, August 16 2022 - 3:16 AM.