I'm starting this journal for a more focused look at my Crematogaster species. I'll update on all my Crematogaster colonies, but I'm going to focus on my largest colony (colony 1). Here's
my original journal
. Right now this colony has about 350 workers. They lost a few from hibernation and when I moved them last night into their new setup.
Originally, the queens of my two largest colonies (Crematogasrtr cf. mormonum colony 1 and 2) were found in the same founding chamber in southern Utah during fall 2020. I split the queens up and one of them grew extremely quickly. Ironically, the larger colony in the beginning (colony 2) ended up being the smaller of the two, after they were exposed to toxic particles in their nest (resulting in a complete worker die-off). The queen of colony 2 continued to lay eggs, becoming my second largest colony with around 300 workers. The slower growing colony 1 is still the largest, but likely not for long.
At the moment I have a a Crematogaster emeryans colony as well with about 100 workers.
Here's a short recap of the last year or so of growth for colony 1, no heat until the summer months and 2 to 3 feedings a week.
Feb. 1 2021
The colony had four workers at this point, I had moved them to a home-made plaster nest after the queen got her first nanitics in a test tube.
March 21 2021
Brood pile is developing.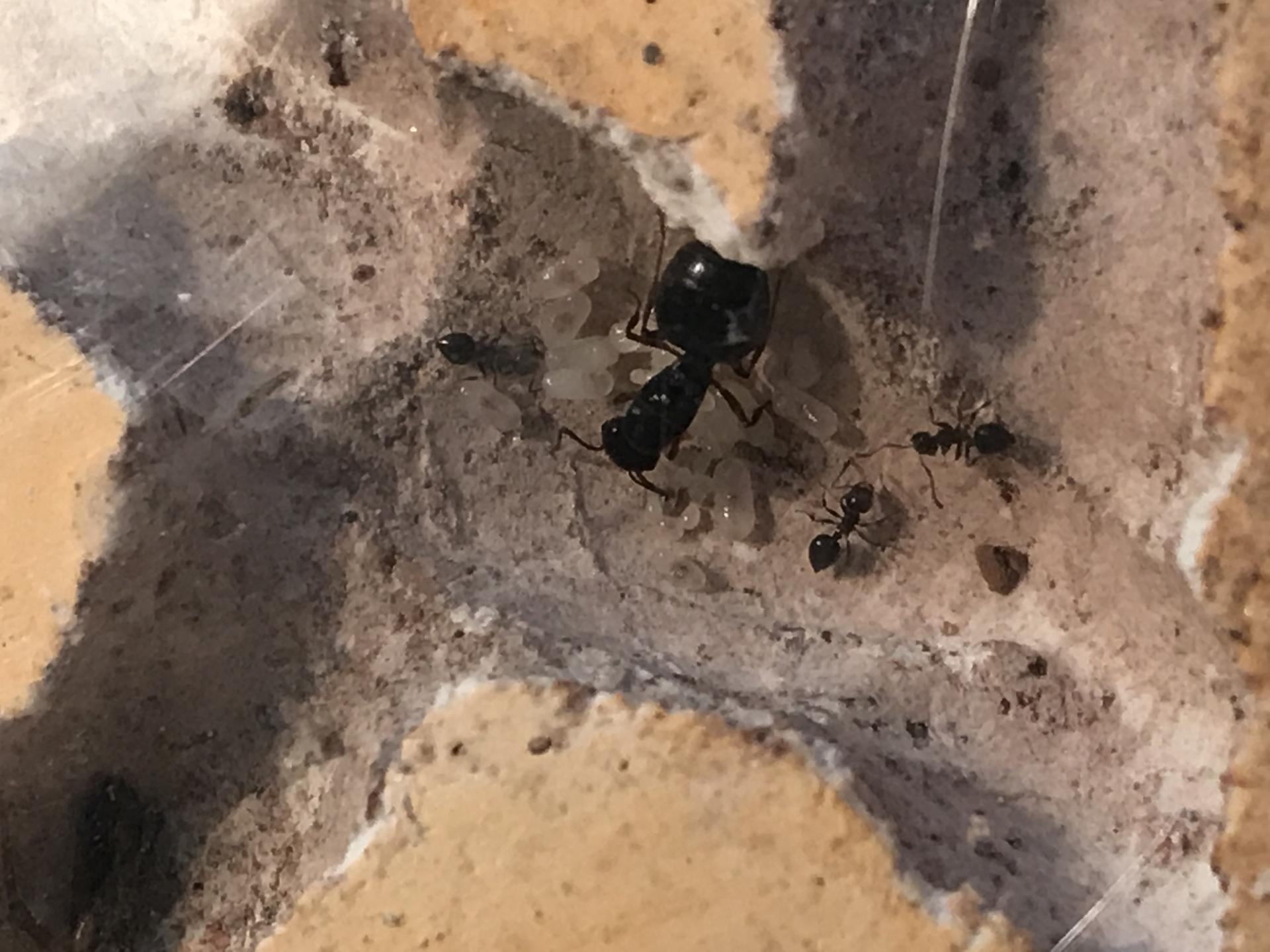 April 18
Second and third generation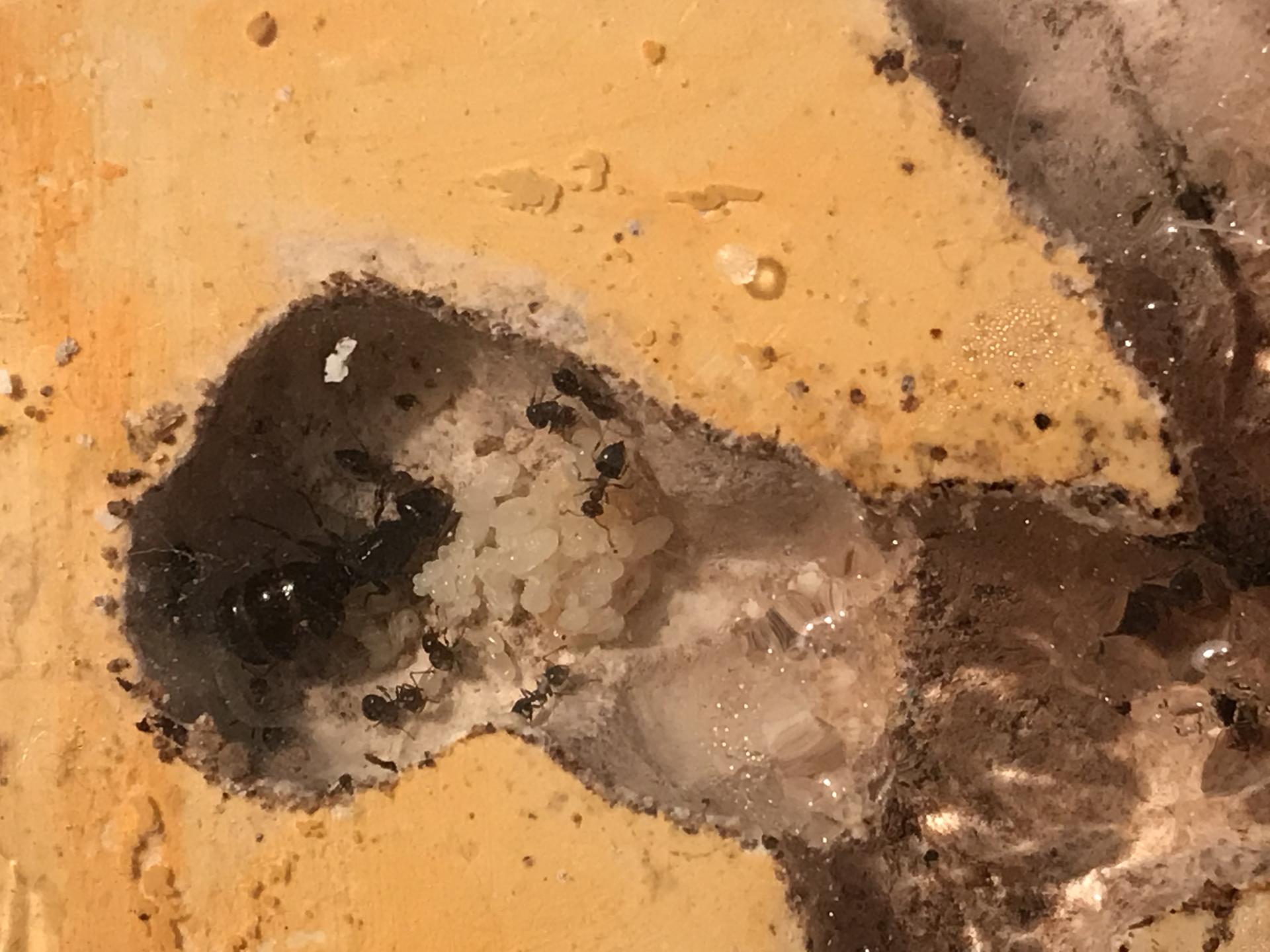 May 26
Around 20 workers. They had chewed through the nest walls, so I put their formicarium in an outworld. I started heating the colony around now.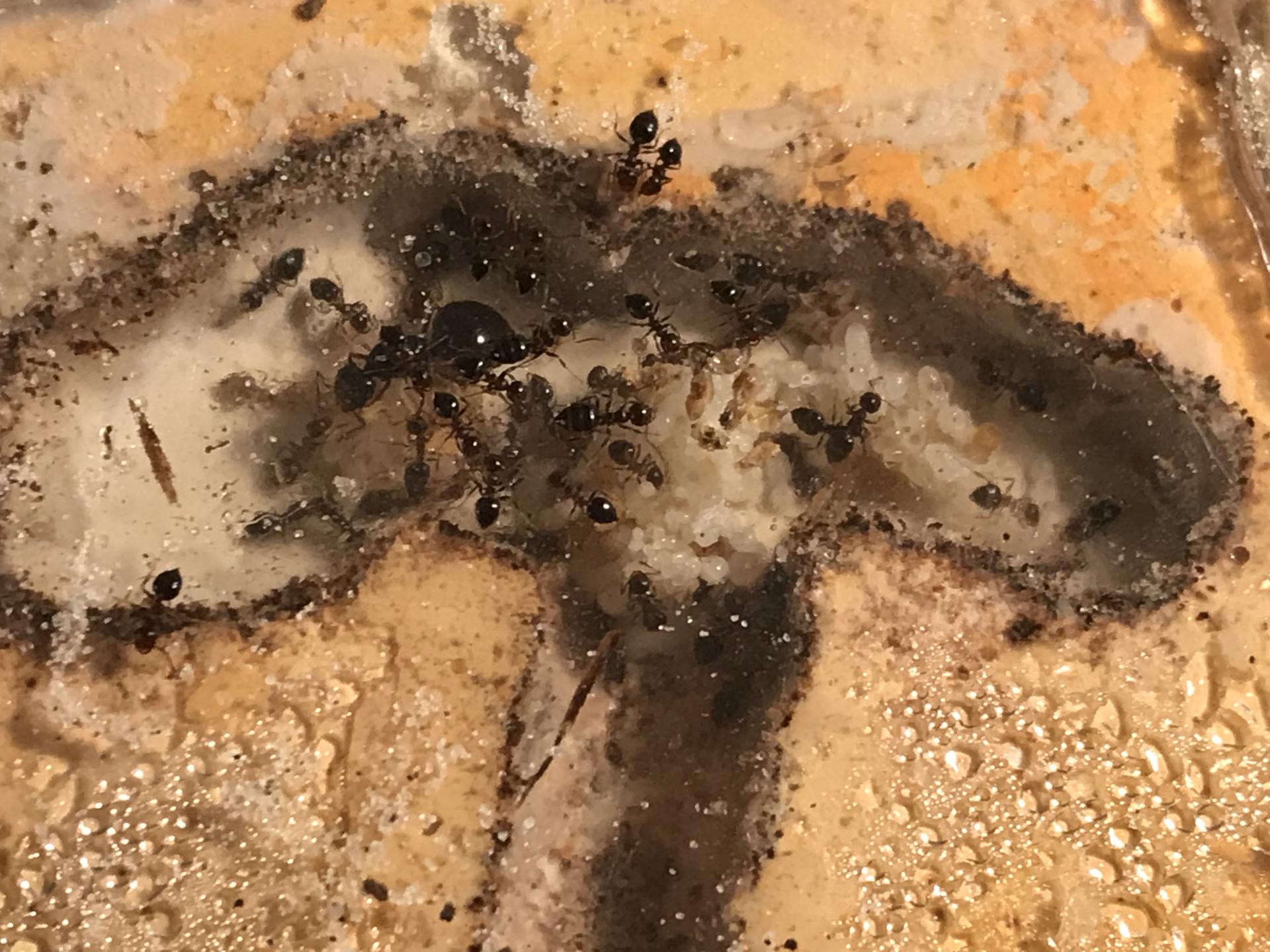 June 11
Piles of brood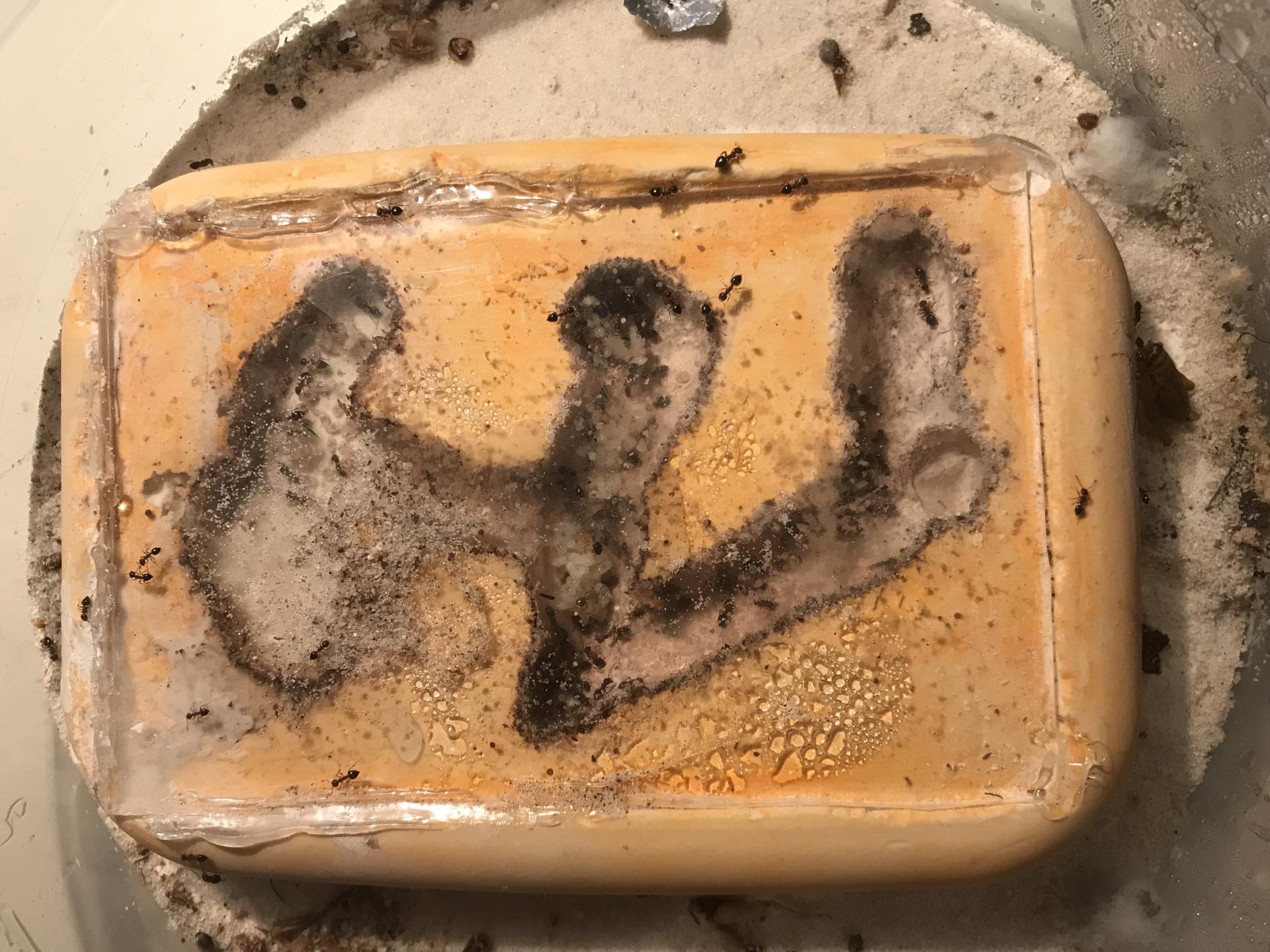 July 30
The entire nest was filled up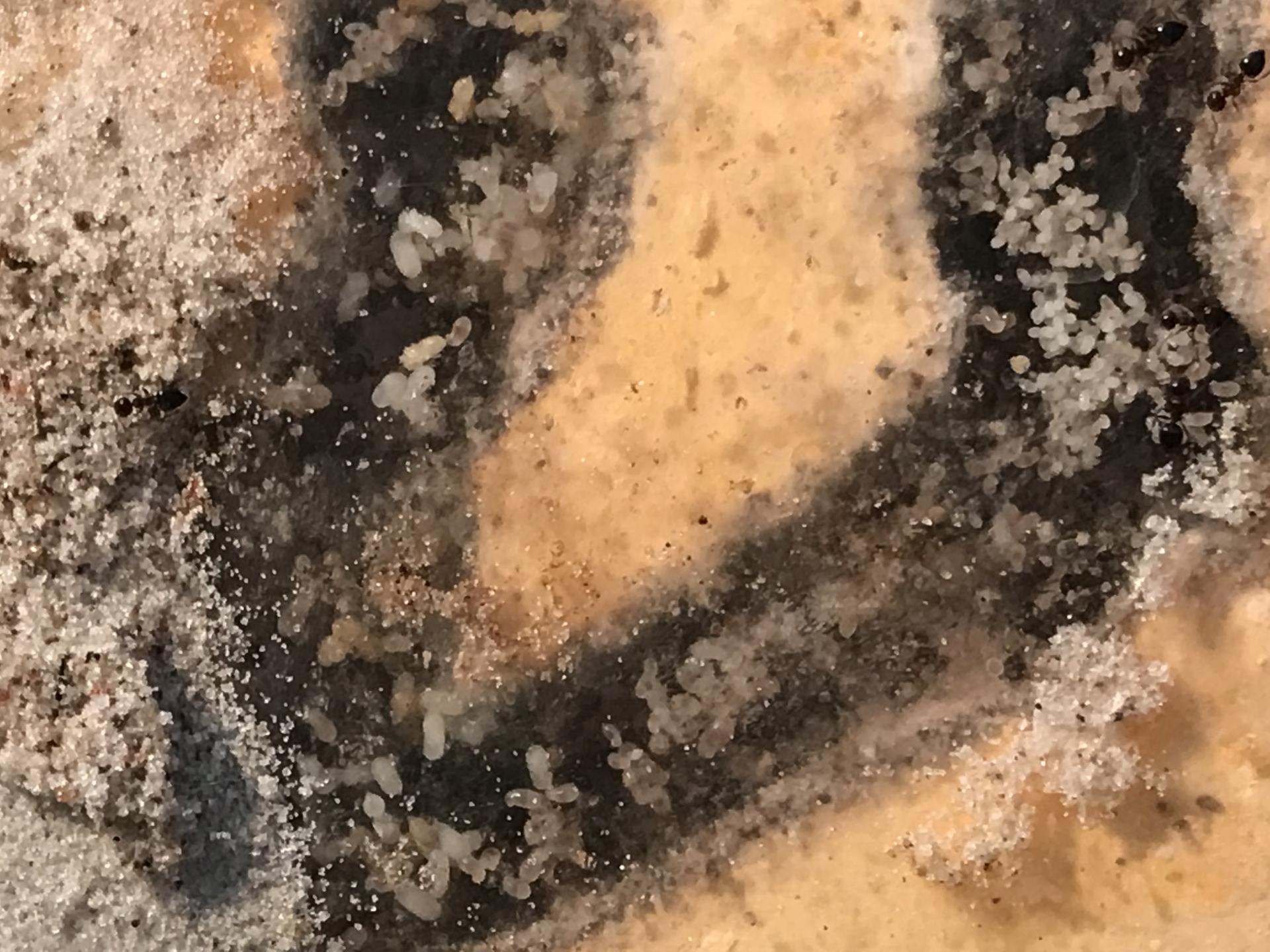 August 20
Around 300 workers if not more.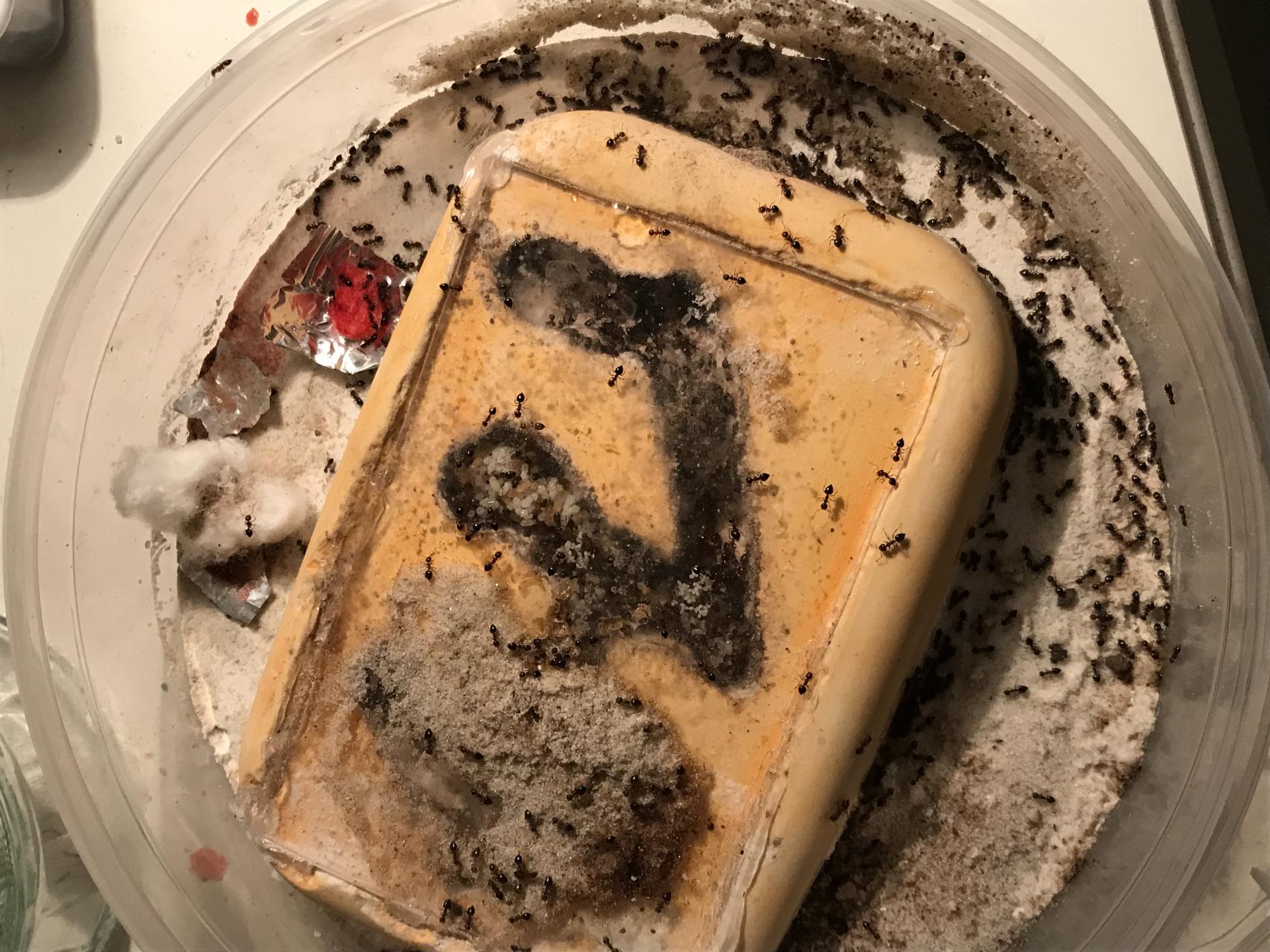 September 5
400 workers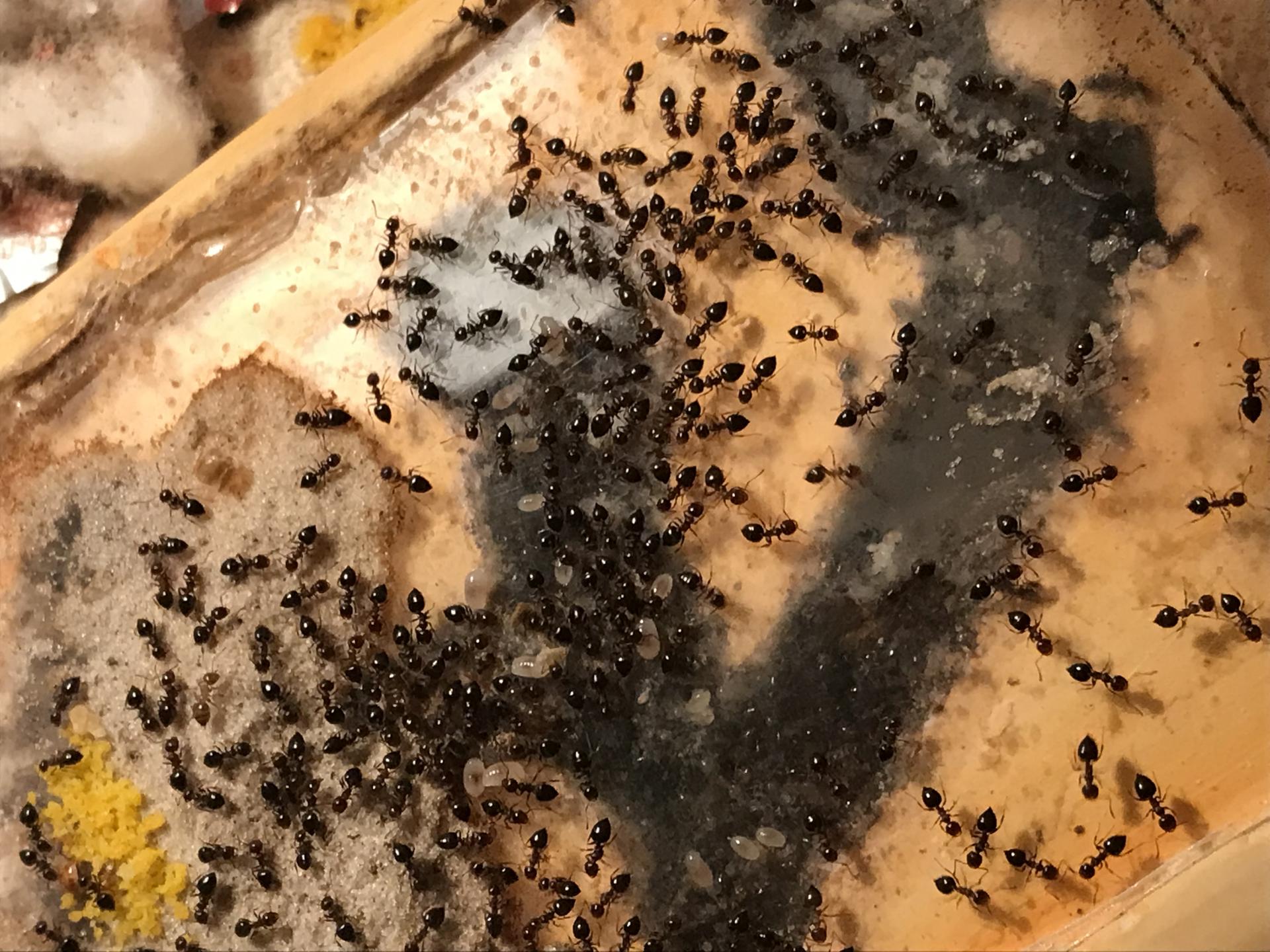 December 1 2021
Beginning of offical diapuase, around 450 wokers.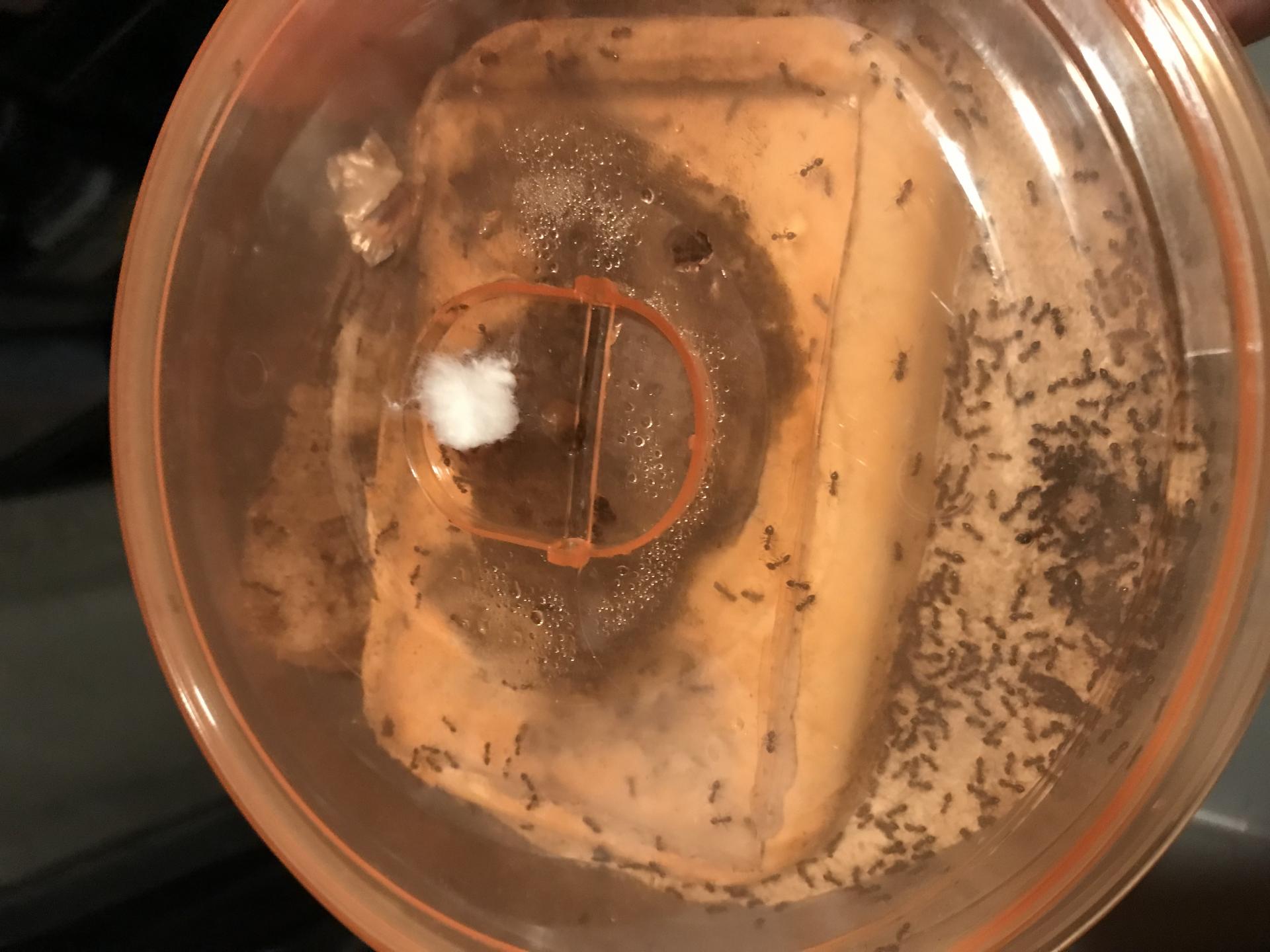 Febrruary 21 2022
New nest, lost around 100 wokrers during hibernation and the move. It dosn't really matter though becuase of how fast these ants grow with heat