Alright here goes! First time antkeeper, after a totally fruitless June of searching, had a bumper crop of finds in July and now I'm sitting on three tetra queens and two Camponotus (plus a first-year Prenolepis colony purchased with its first few nanitics, which may or may not feature in this journal eventually, but you can read about me accidentally terrorizing here).
Here the tetra queens are shortly after capture in early/mid June, each of them found in a northeast US backyard near pool deck pavers or a brick walkway. Two of the three were very active and promising from the start, the third was more sluggish (and has remained that way, she doesn't show up here outside the group shot, and is in remedial care in a dark box alone after being offered food a couple weeks ago, still with no brood and a lot of test tube streaking, so I don't have much hope for her).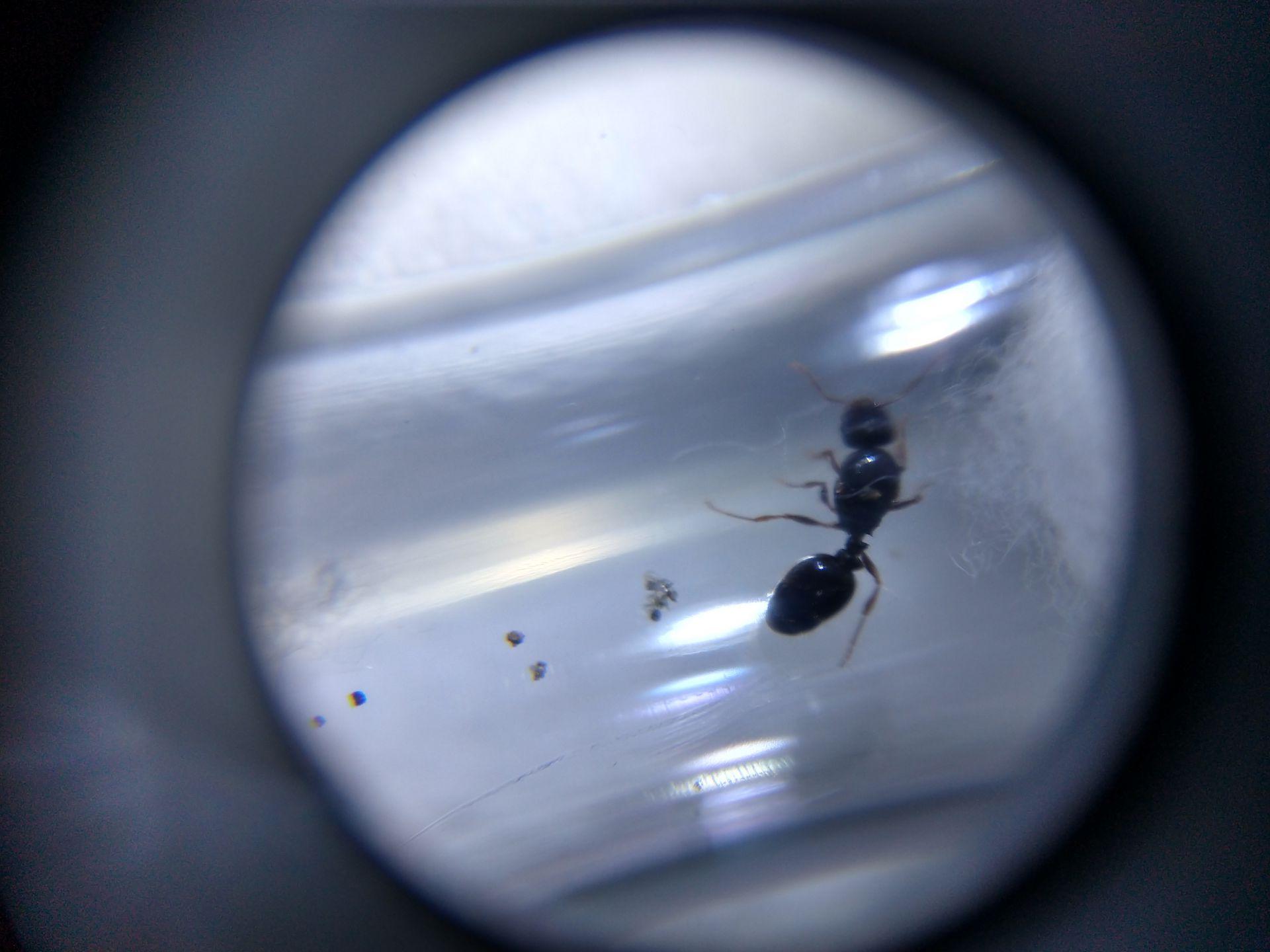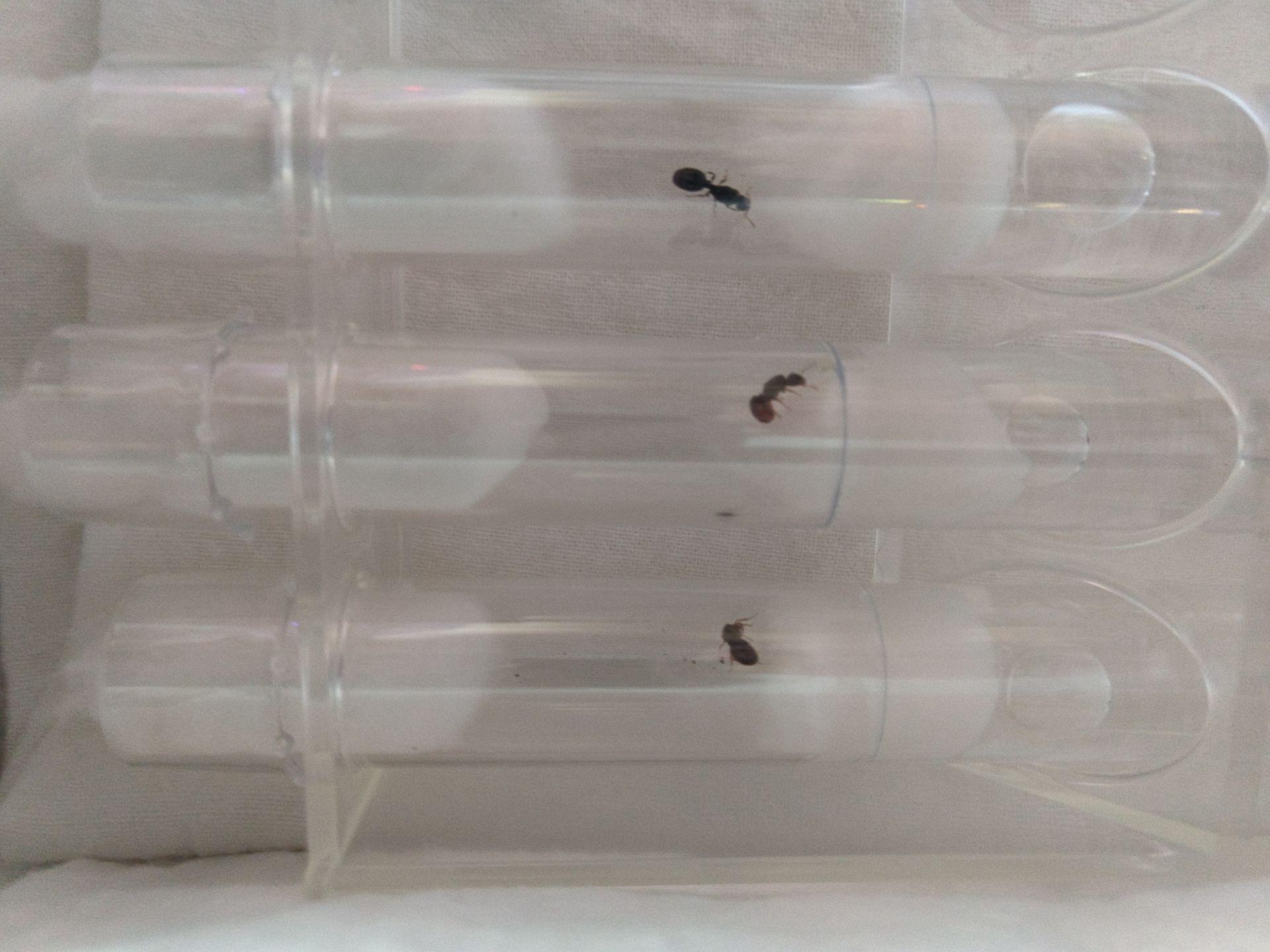 The two who've laid so far got right to work (one of them was obsessively cleaning her business end literally minutes after being caught, and indeed she started laying her second night in the claustral tube) and had healthy little egg piles within the first week.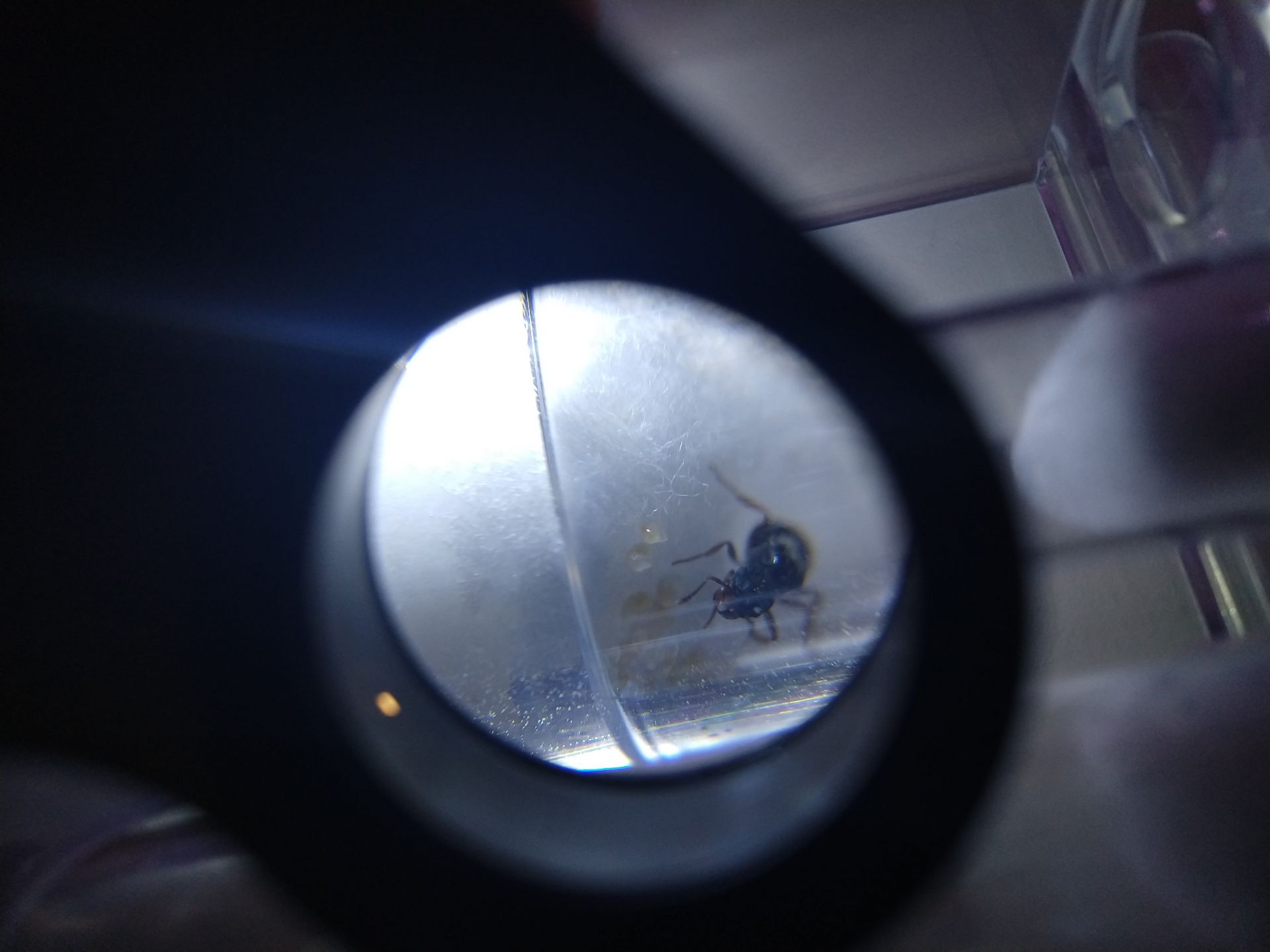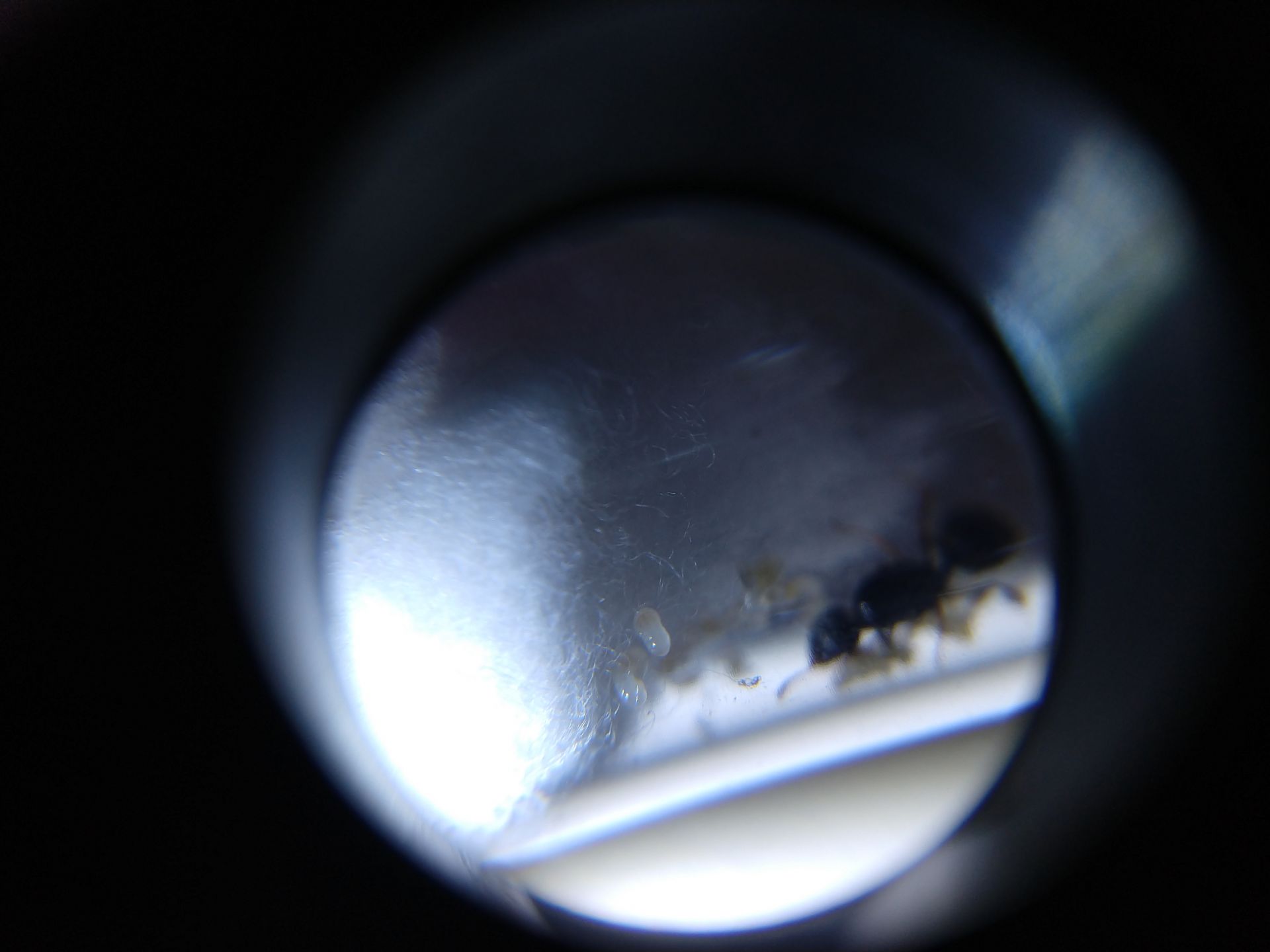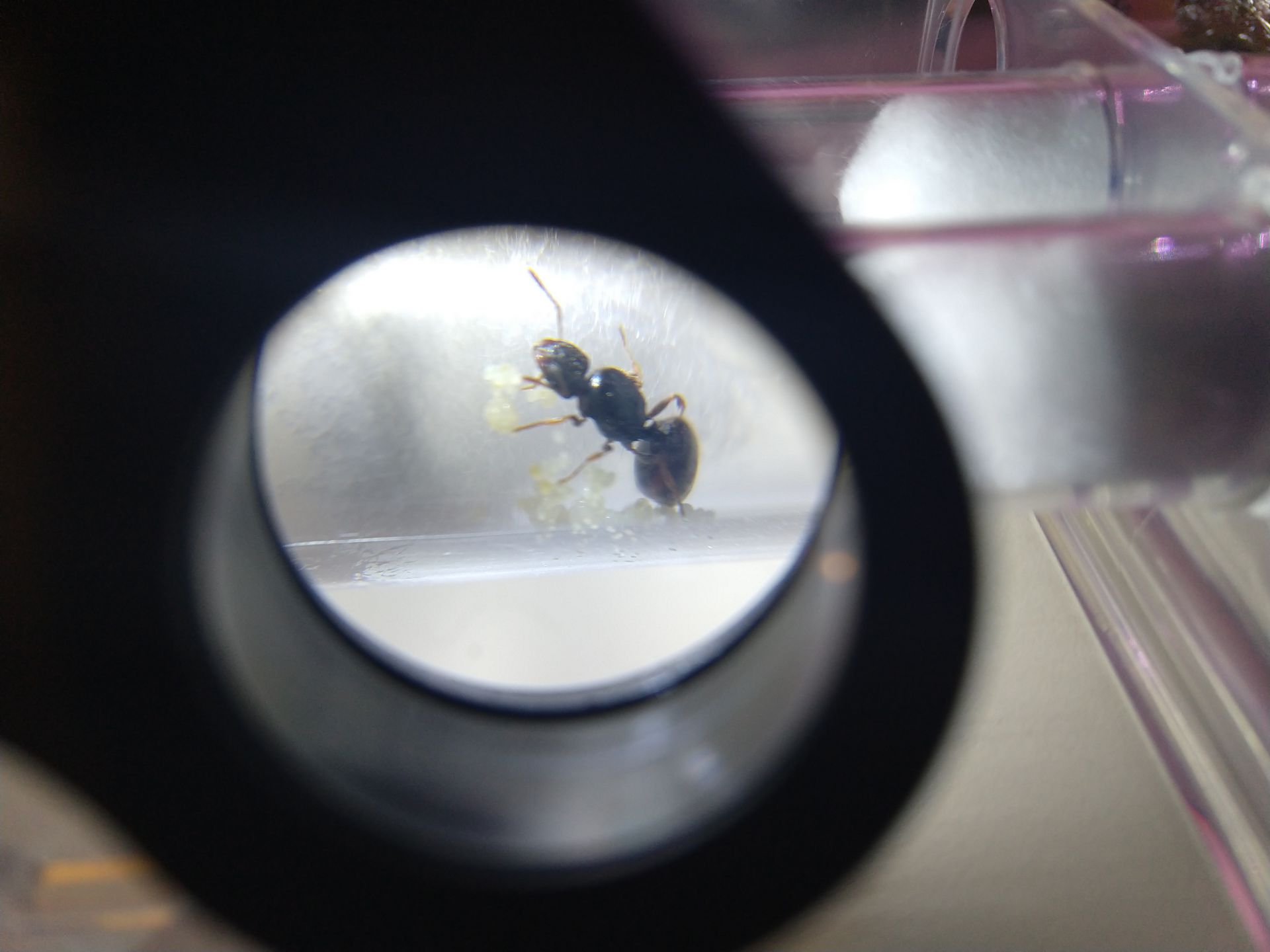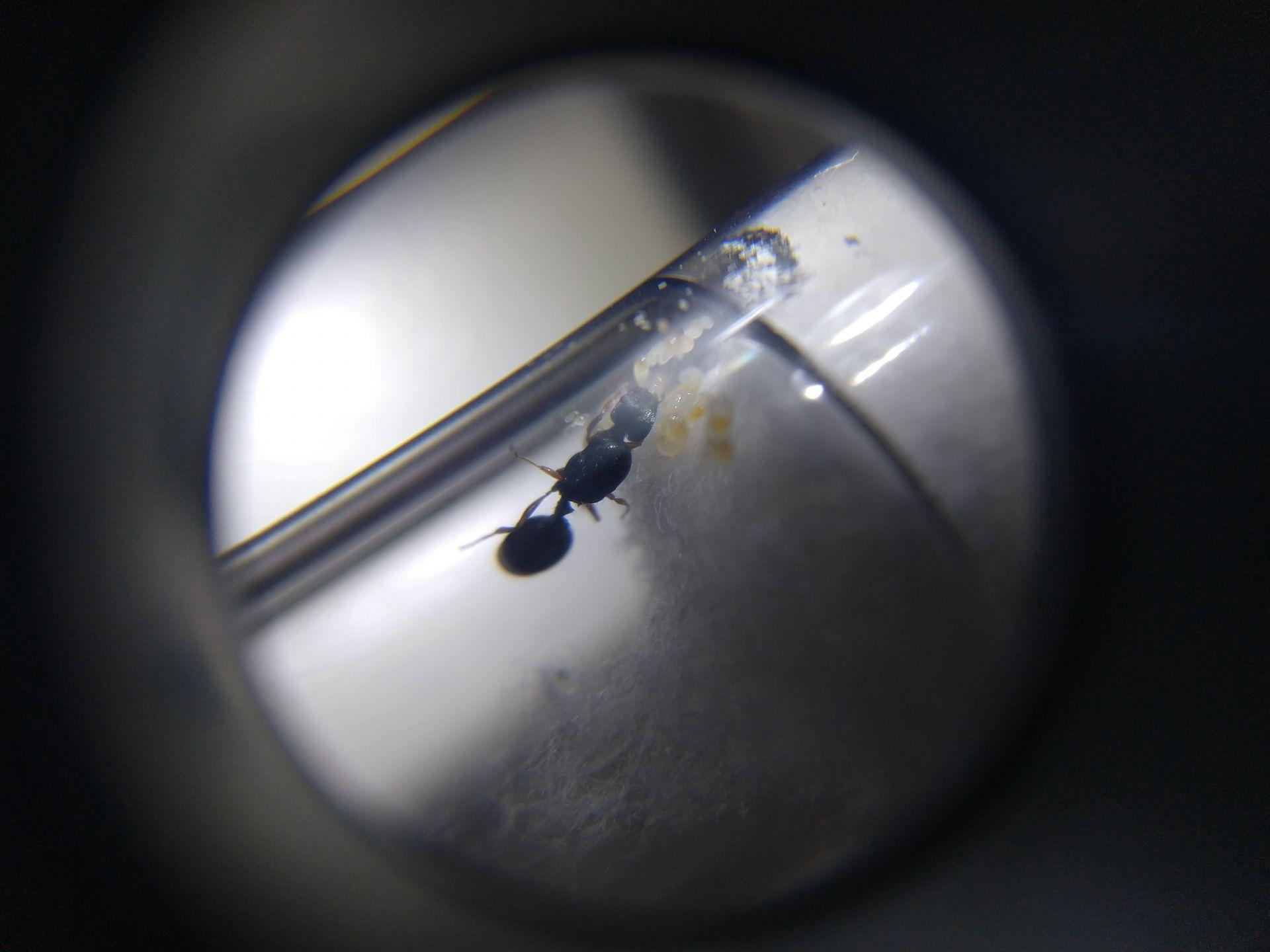 I started heating them with a mat a few days ago, and it's definitely sped up the timeline a bit, because they've both got the cutest little pupae just starting to develop about 4-5 days ahead of the expected schedule. I especially love this shot of all their little legs just starting to differentiate from the wormy bits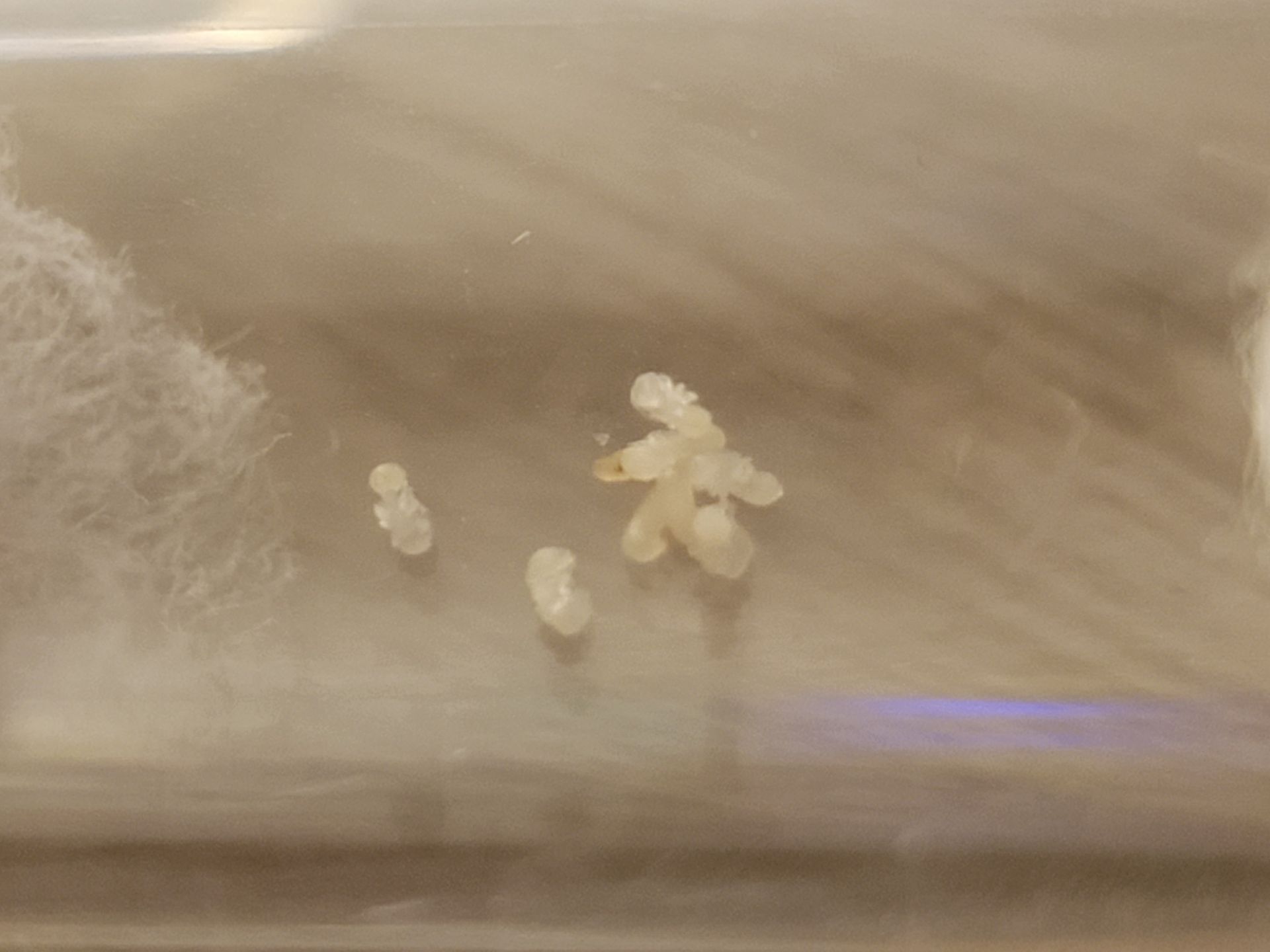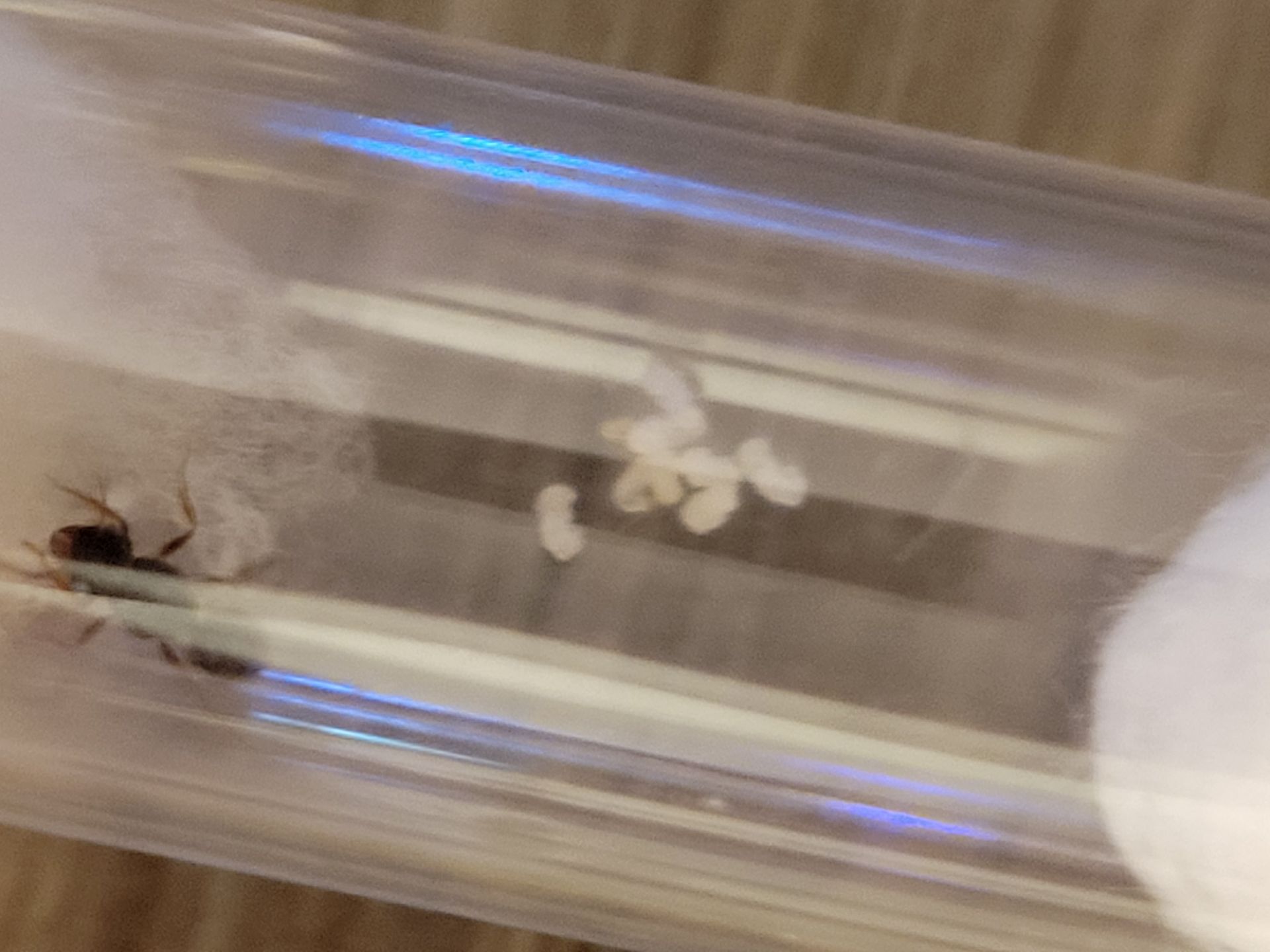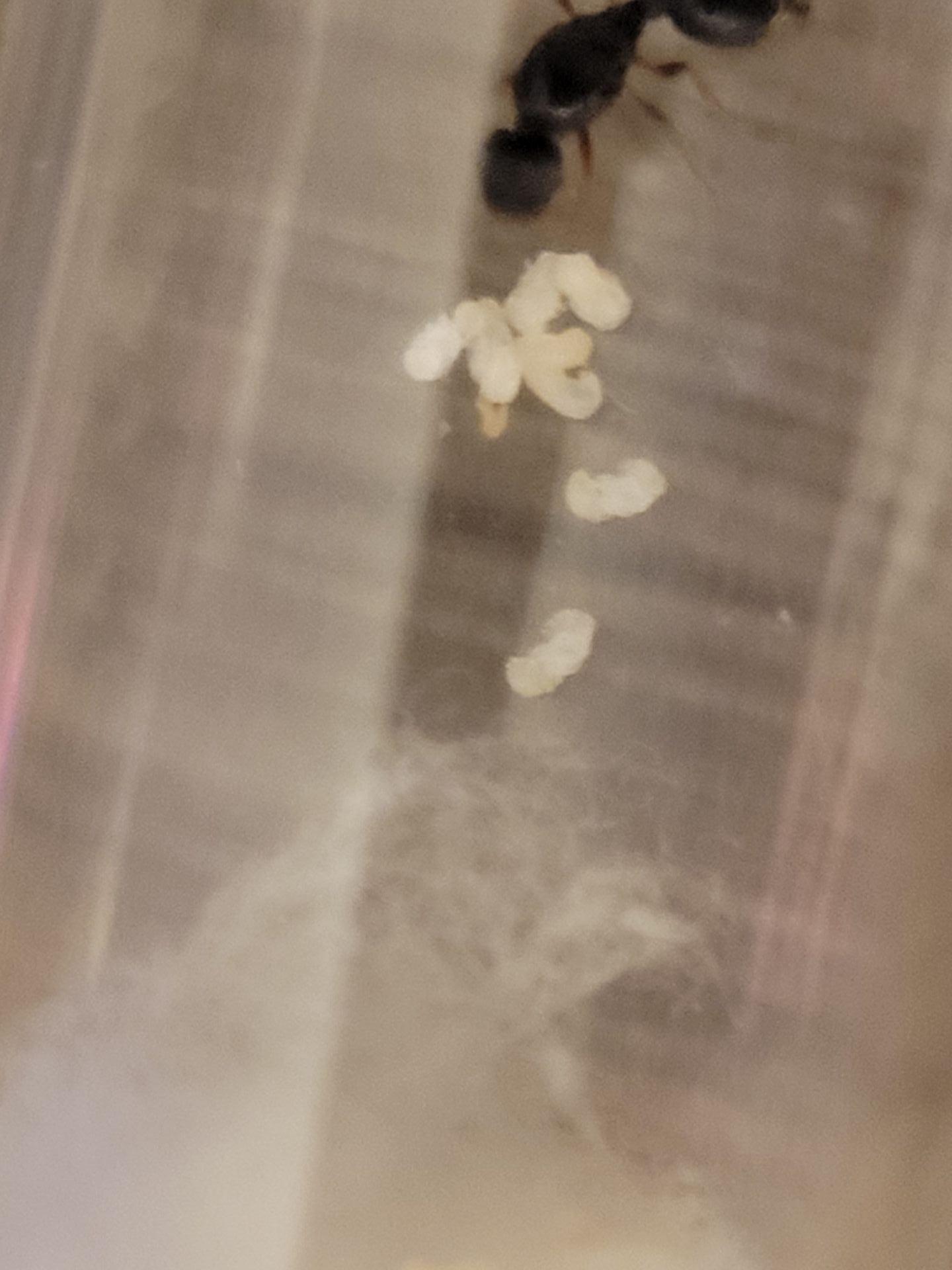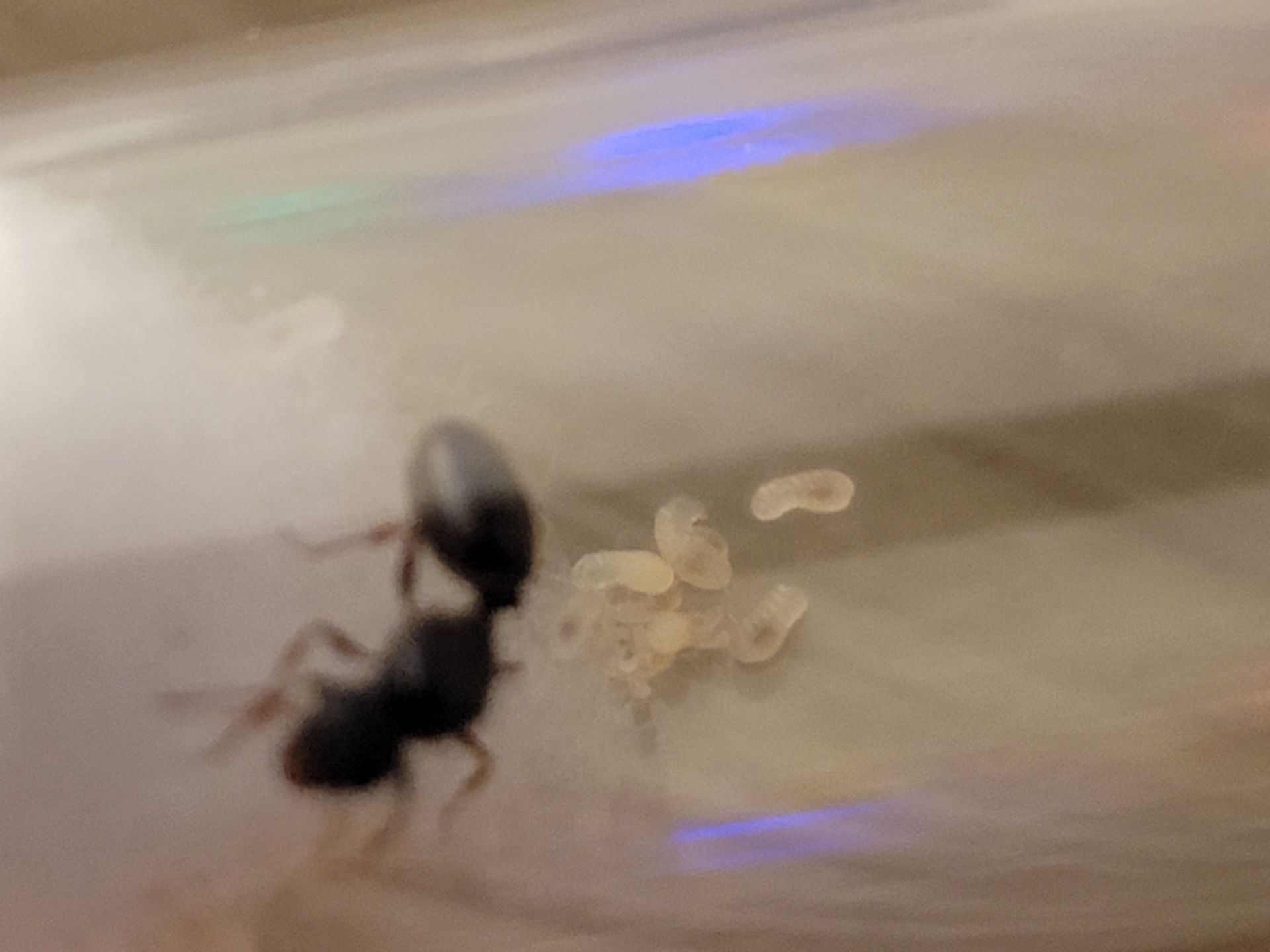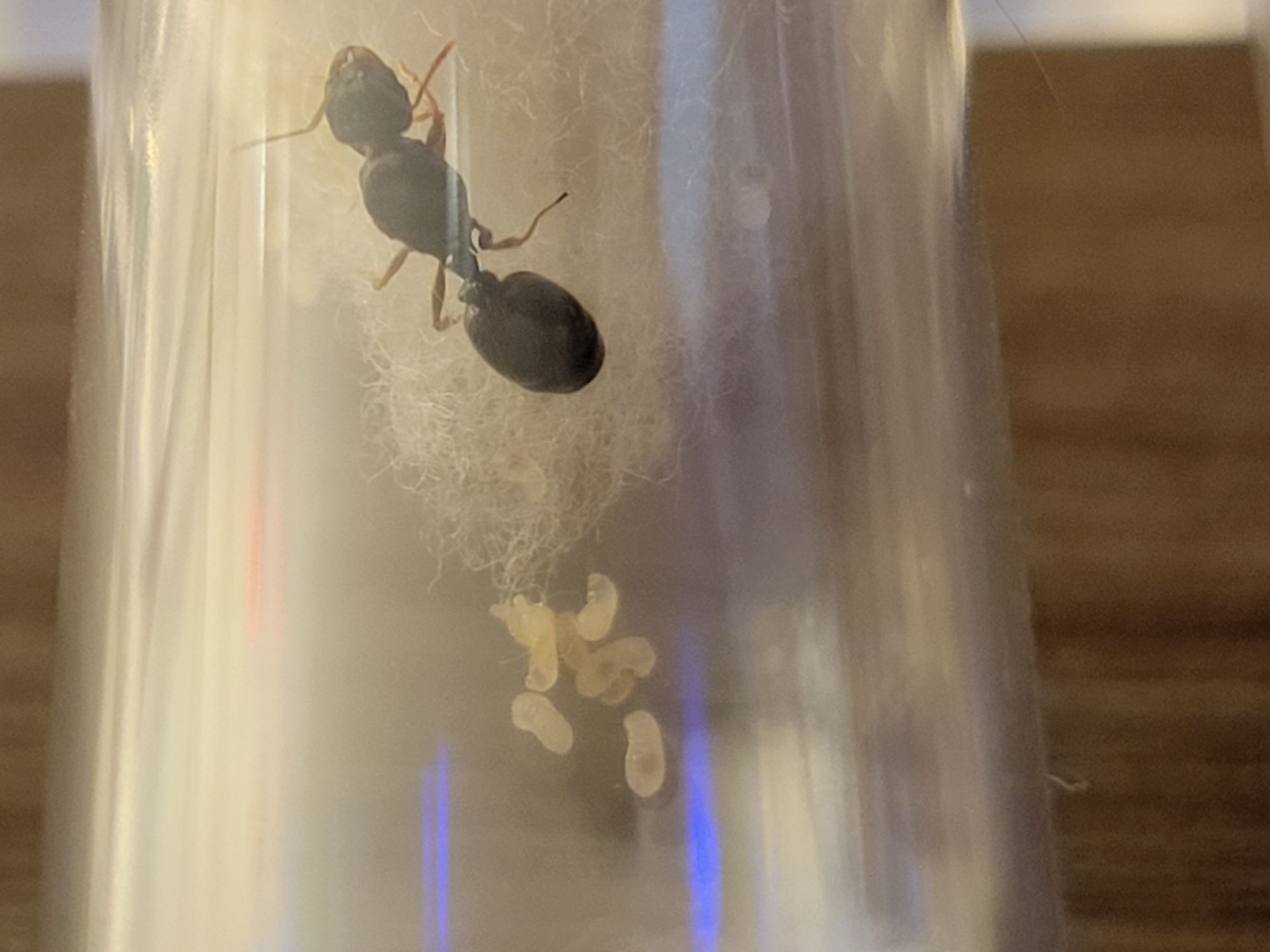 Meanwhile, after bad luck with my first two Camponotus captures (although my very first ever ant capture may have been a Formica, looking back now), I've got two absolute honker units who were both caught a little over a week ago. A few days ago I moved them into a couple of Por Amor Apartment founding chambers (which I love and highly recommend if "cute and stylish" means anything to you and you've got spare cash).
Take particular note of Ms. Peggles here, who managed to sprint straight at me begging for housing even missing most of one leg: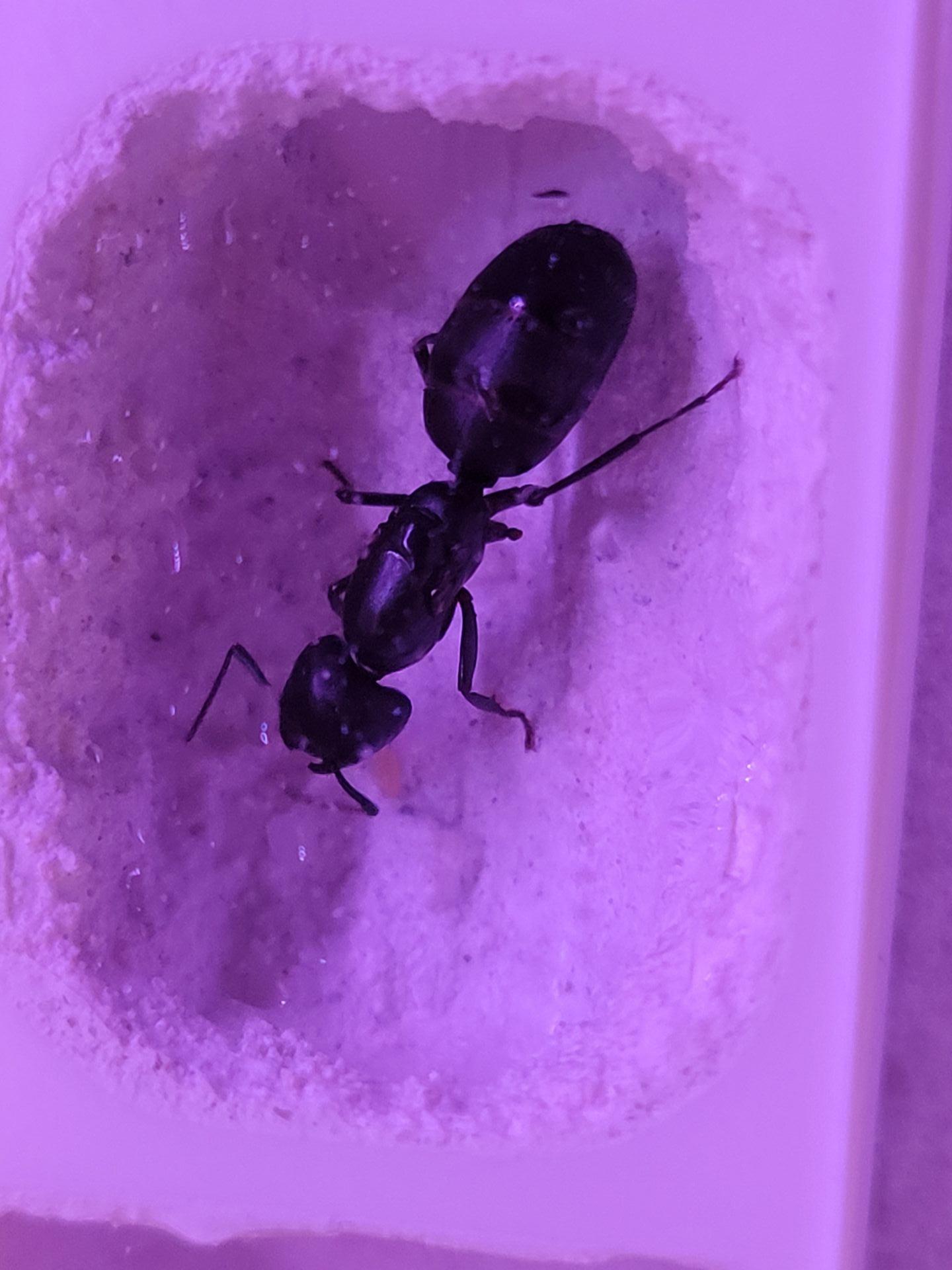 I'd been telling the friend I was with at the time that she wasn't necessarily doomed by it, but would be reliant on workers to live a long and happy life. She obviously knows it too, because she'd already laid two eggs 48 hours later when I moved them from their initial tubes into the Apartments. (Only one of the eggs survived the transfer, RIP little yolkie).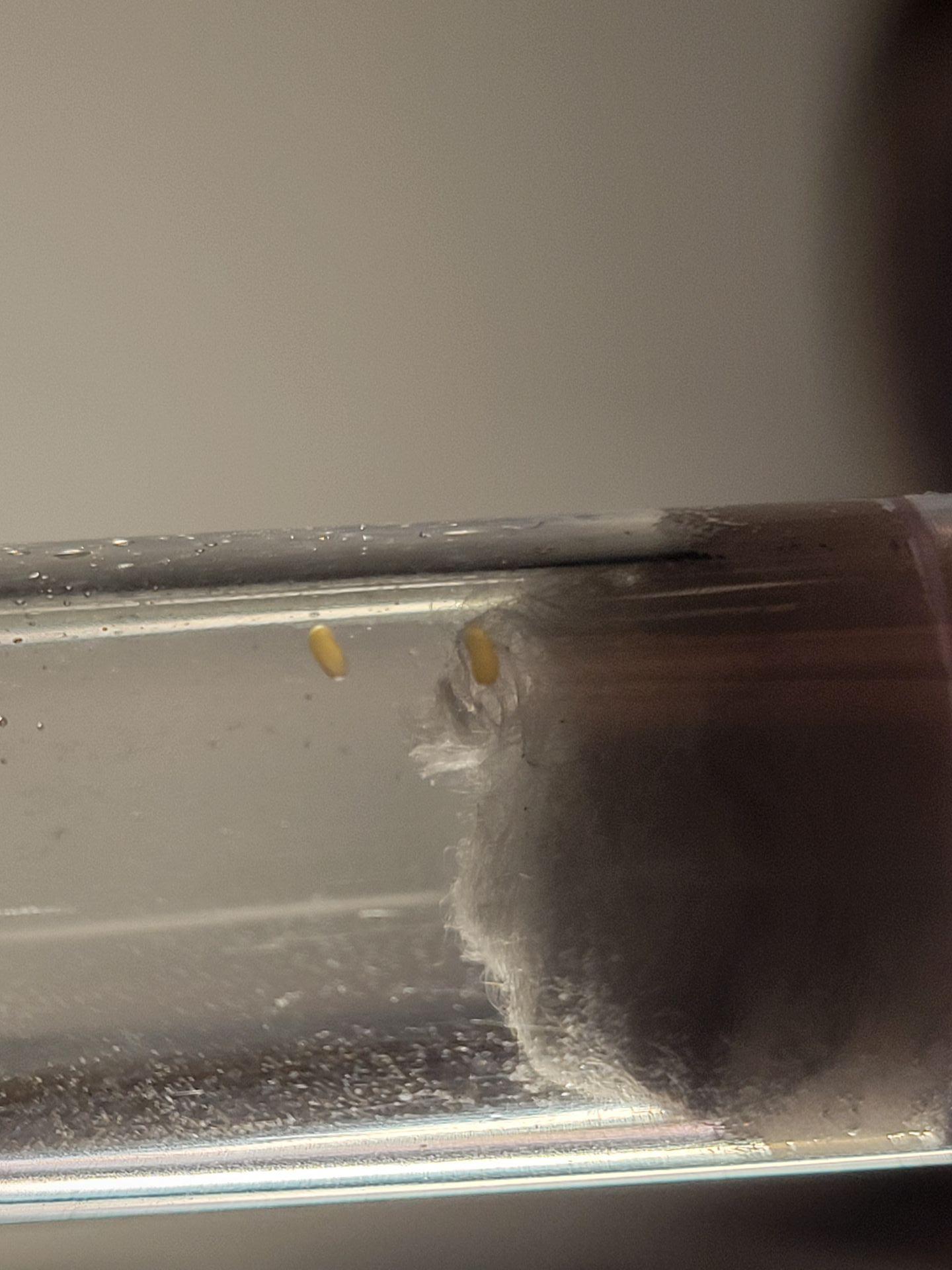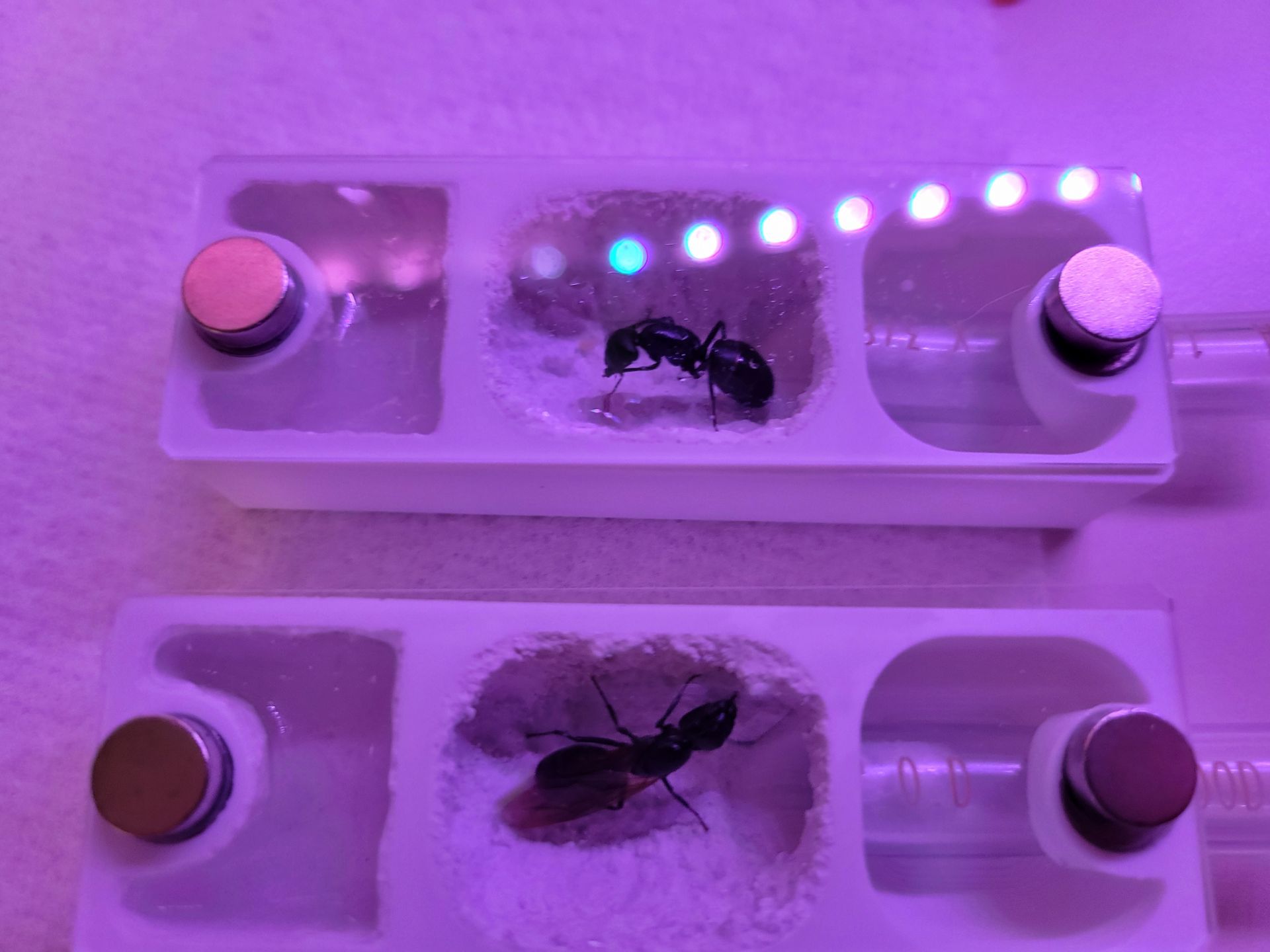 And her buddy still has big ol wings attached, with fertility TBD.
I'm expecting to be able to hook the tetras up to test tube portals in a few weeks, where I'll keep feeding them until one or both is hopefully ready to move into a mini hearth and get themselves settled in time for hibernation.
Edited by m99, July 6 2022 - 5:46 PM.