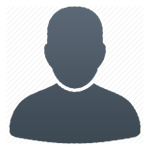 founding chamber
Started By
peter
,
May 29 2021 9:09 AM
formicaria
#1
Offline

-

Posted May 29 2021 - 9:09 AM

hi,how can i make this founding chamber?maybe someone have a link to a video? thanks ppl.
---

#2
Online

-

Posted May 29 2021 - 9:24 AM

This is a Tarheel Ants founding formicarium. Order one or just use a test tube set up. You could replicate it with a some hydrostone, wet sand for molding, and a water tower.


"The ants are a people not strong, yet they prepare their meat in the summer." Prov. 30:25
Keep ordinary ants in extraordinary ways.
---
---
Also tagged with one or more of these keywords: formicaria
Ant Keeping

→

General Ant Keeping

→


Started by Chickalo ,

Jan 2 2023

formicaria

,

formicarium

and 2 more...

Ant Keeping

→

General Ant Keeping

→


Started by mantisgal ,

Aug 9 2021

formicaria

,

importing

,

thrift

Ant Keeping

→

Ant Keeping Journals

→


Started by mantisgal ,

Apr 11 2021

antkeeping

,

formicaria

and 6 more...

Hot

113 replies
6,162 Views

Ants & Myrmecology

→

General

→


Started by Chickalo ,

Jan 15 2021

formicarium

,

formicaria

,

diy

and 2 more...

Ant Keeping

→

General Ant Keeping

→


Started by skocko76 ,

Dec 4 2020

formicaria

,

oak gall

and 1 more...

Hot

64 replies
3,762 Views
0 user(s) are reading this topic
0 members, 0 guests, 0 anonymous users