Good luck! I am honestly spoiled because there are several wild colonies in my immediate vicinity: am looking forward to an absolute abundance in '22.
I tried hooking up the L format and yes, it does look cute, but I think I'm going to detach it for now. It's like 30°C up here and I think they're going to stick close to the nest chamber. I'll reattach them when they start acting hungry: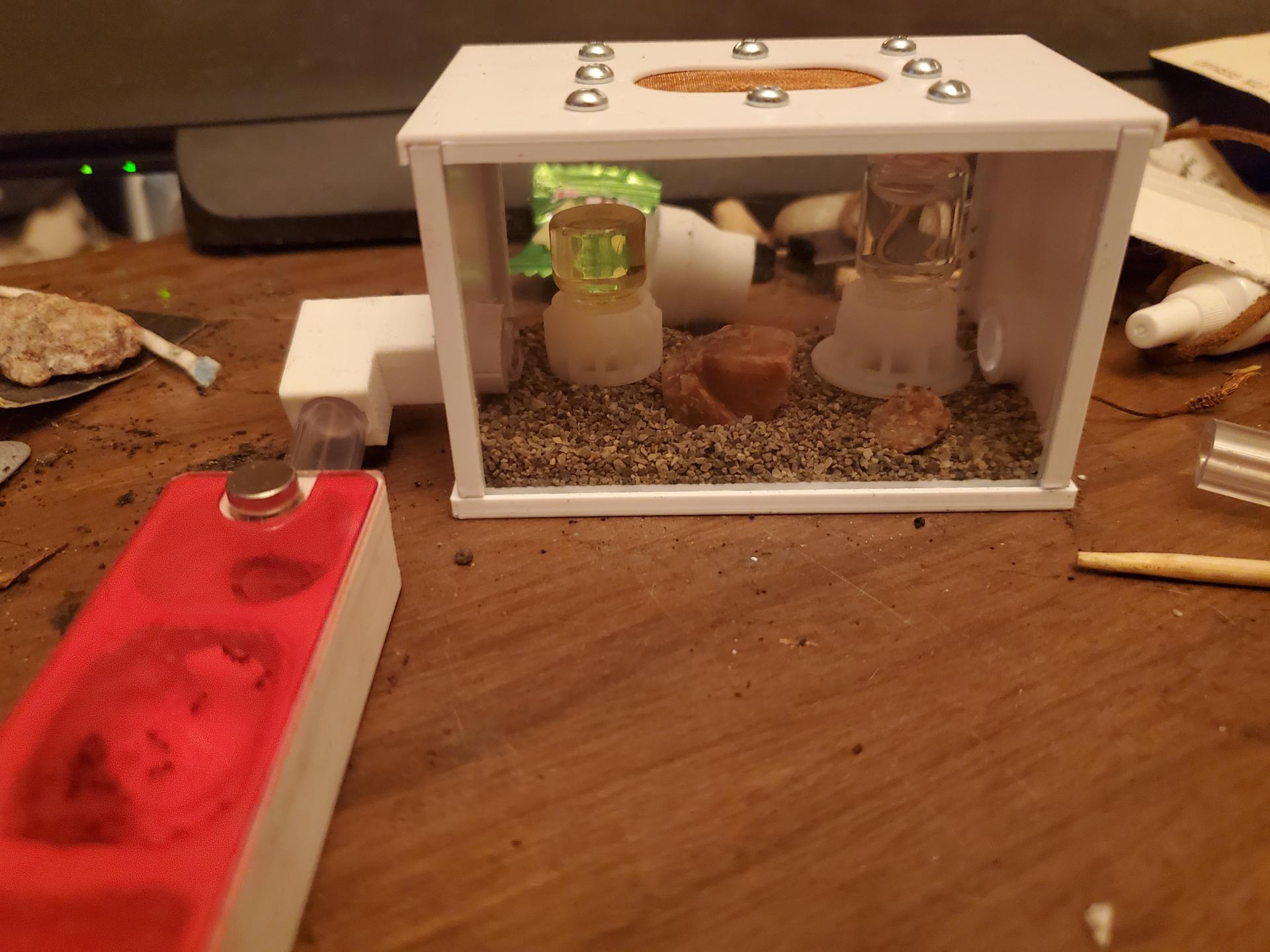 Edited by mantisgal, August 10 2021 - 5:31 PM.